Woodlander Wood Burning Tent Stoves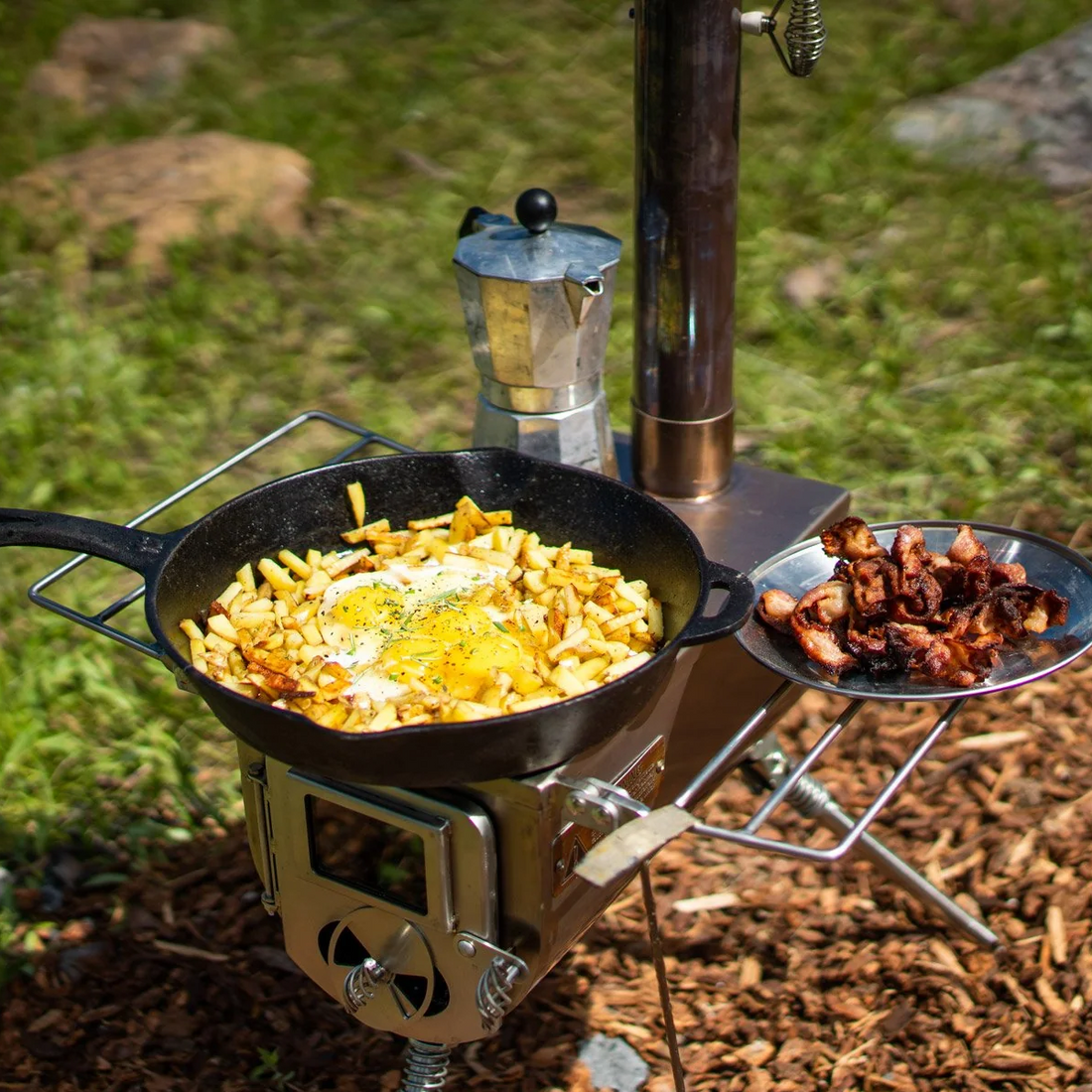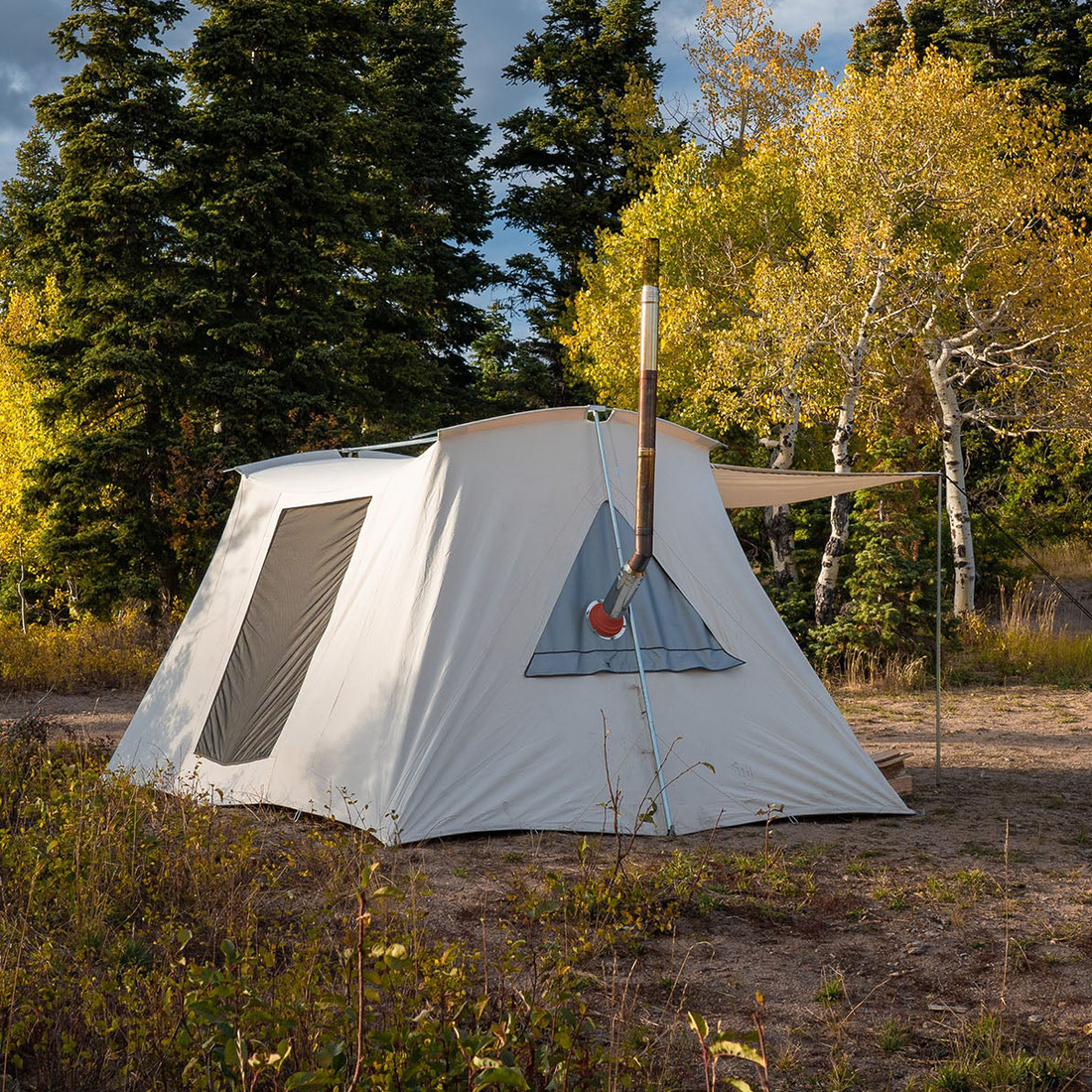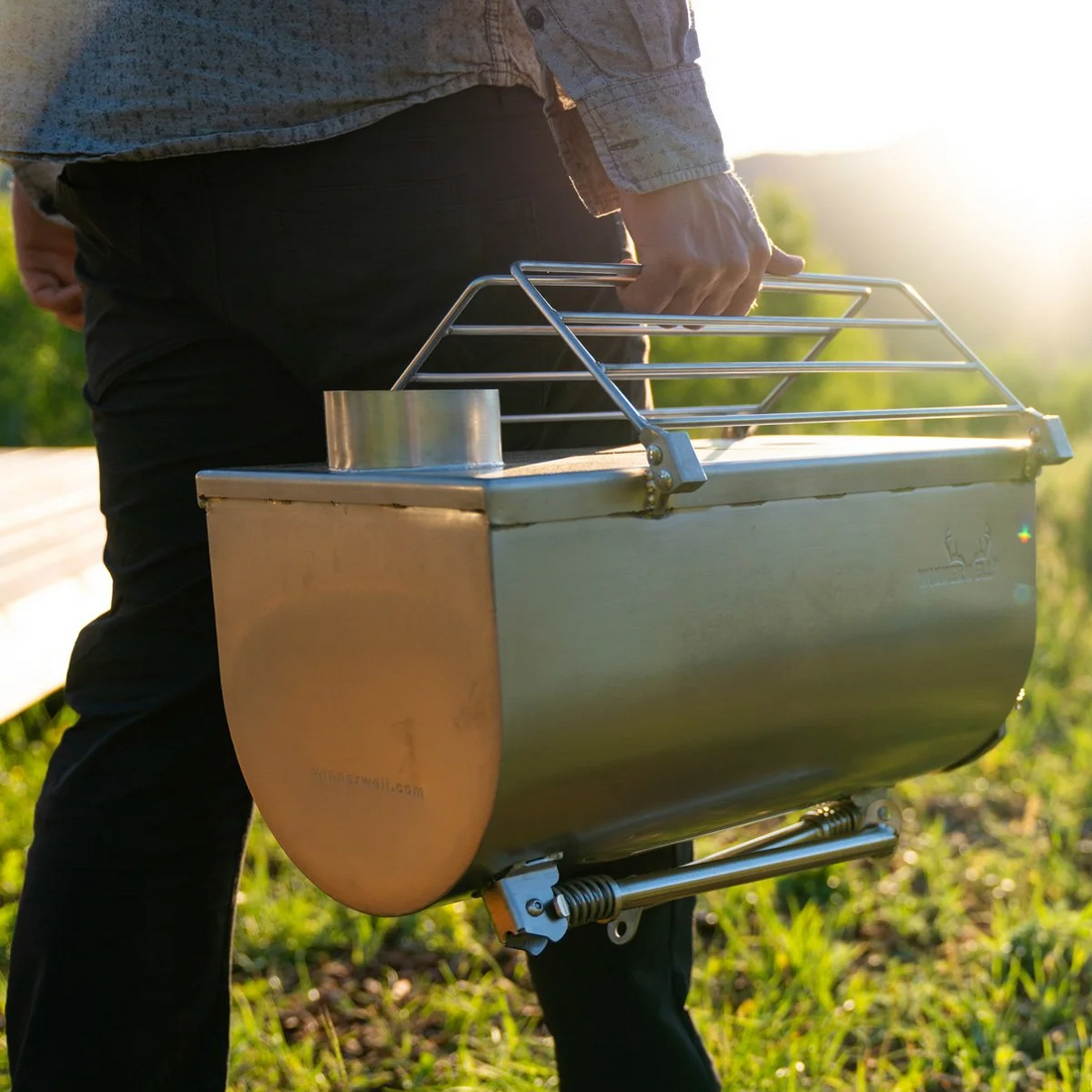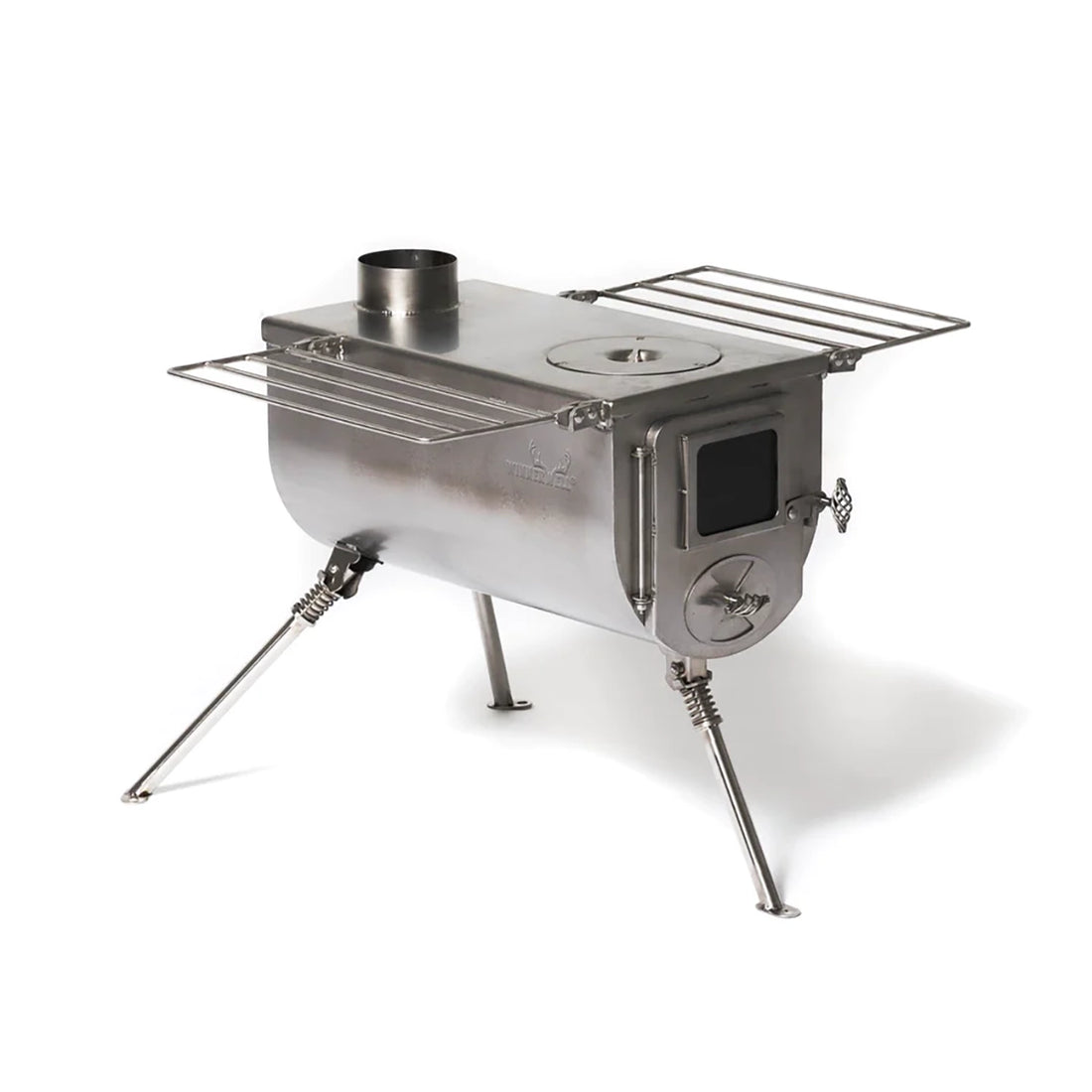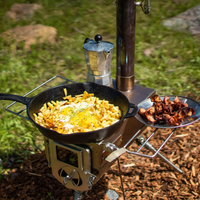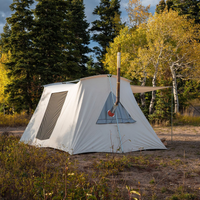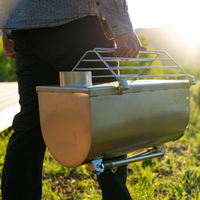 Woodlander Wood Burning Tent Stoves
Elevate your camping experience with the Winnerwell Woodlander Wood Burning Tent Stove collection. Crafted from robust 304 stainless steel, these stoves are designed for efficient heating and cooking in various outdoor settings.
Available in two sizes - Medium and Large - these stoves bring warmth and culinary convenience to compatible canvas tents, wall tents, teepees, shacks, tiny homes, and more. Embrace the outdoors with a reliable companion that performs exceptionally well even in the harshest environments.
Features and Specifications:
Precision-crafted from rust-resistant 304 Stainless Steel (1/8" thick cooktop material, 1/16" thick body material)
Each stove includes a stove body, an airflow controller pipe, straight chimney pipe sections, a spark arrestor, and an ash scraper
Medium Stove Weight: 20 pounds | Large Stove Weight: 30 pounds
Packed Dimensions/Stove Body Dimensions: Medium: 15" x 8" x 8" | Large: 18" x 10" x 9.5"
Assemble Dimensions: Medium: 25" x 20" x 94.5" | Large: 25" x 25.5" x 109"
Firebox Capacity: Medium: Approx. 800 cubic inches | Large: Approx. 1500 cubic inches
Fuel Type: Dry, seasoned wood only (not intended for coal burning)
Door with air-control damper and glass window for fire management and ambiance
Level side shelves offer cooking versatility and serve as carry handles
High portability: Spring-loaded legs and shelves fold flat to the stove body; accessories stow inside
Wide tri-pod legs enhance stability on uneven terrain
Compatible with Winnerwell Stove Accessories (Medium/Large, 2.5"/3.5" sizes)
Certifications: Recreational wood burning; not for residential use
Materials and Benefits: Winnerwell stoves are constructed entirely from 304 stainless steel, with 1/8" thick cooktop and 1/16" thick body material. This unique choice of stainless steel offers several advantages:
Impervious to rust and corrosion, ensuring durability in harsh environments
Withstands high temperatures, allowing for lighter, more portable stove designs
Develops an attractive patina color after initial use
Operating Tips: Efficient wood stove use requires practice. Establish a hot bed of coals when starting a fire. Gradually add larger wood pieces. Open the door gently to prevent smoke spillage. Avoid flammable accelerants. Operate the stove outdoors initially for fire starting practice. A smoke-free chimney indicates efficient combustion. Avoid overloading the stove to prevent damage.
Accessory Recommendations: Enhance cooking versatility with recommended accessories:
Medium/Large Water Tank: Melts snow and boils water efficiently
2.5"/3.5" Pipe Oven: Cooks biscuits, cookies, baked potatoes, and more
Installation Recommendations: Maintain proper clearances in tent/shelter. Utilize a Double Wall Pipe Section and Flashing Kit for flue exit points. Secure stove legs to prevent tipping. Particularly crucial in movable shelters like trailers or boats.
Warnings & Considerations: Never leave the stove unattended. Its surface becomes extremely hot; use gloves and caution. Supervise children and pets to prevent accidents. Use fence panels or a stove guard when kids/pets are present. Burn clean, dry, seasoned firewood to avoid health hazards and chimney fire risks. Clean the flue regularly. User assumes responsibility for safe stove use.
Share