Tundra Matrix Front Bumper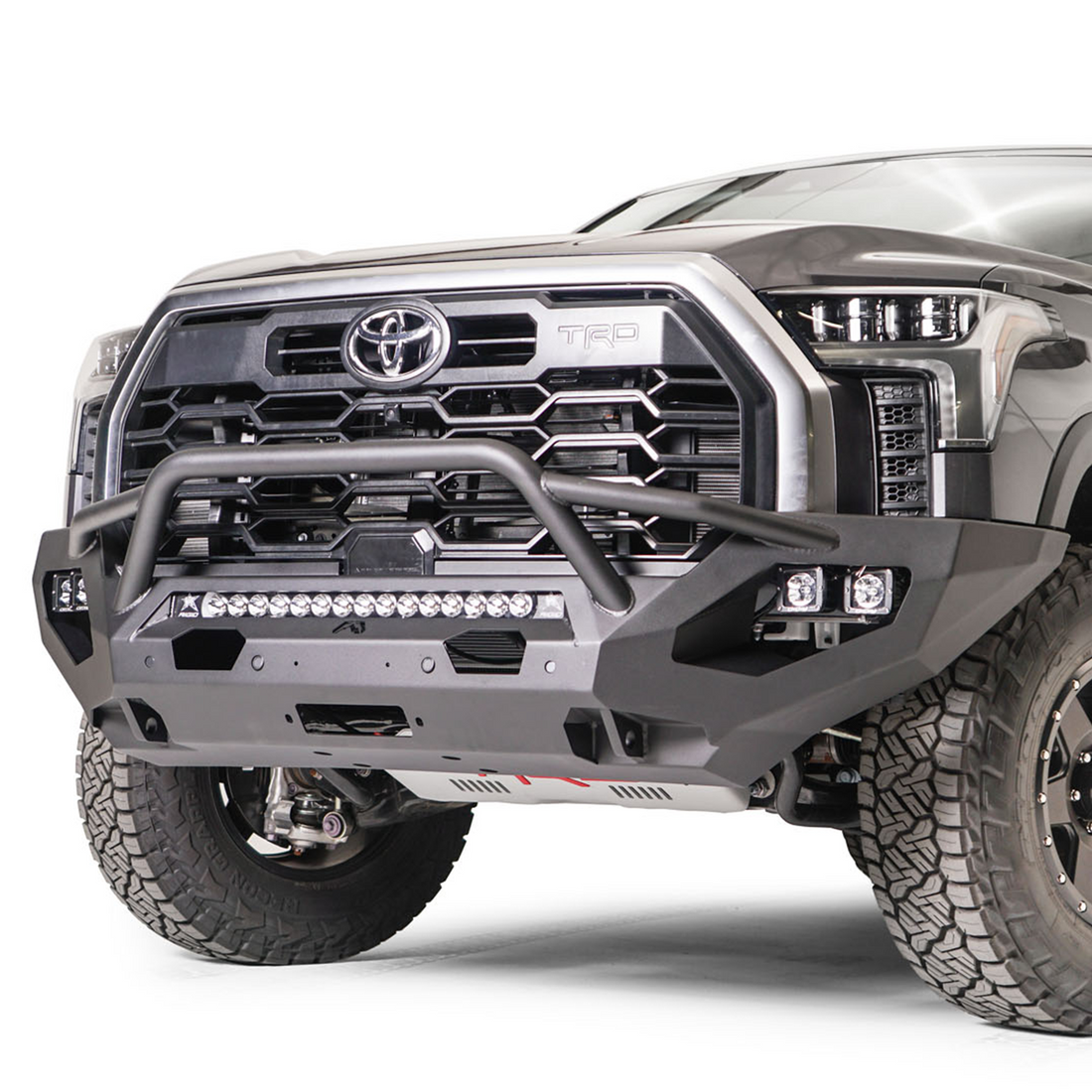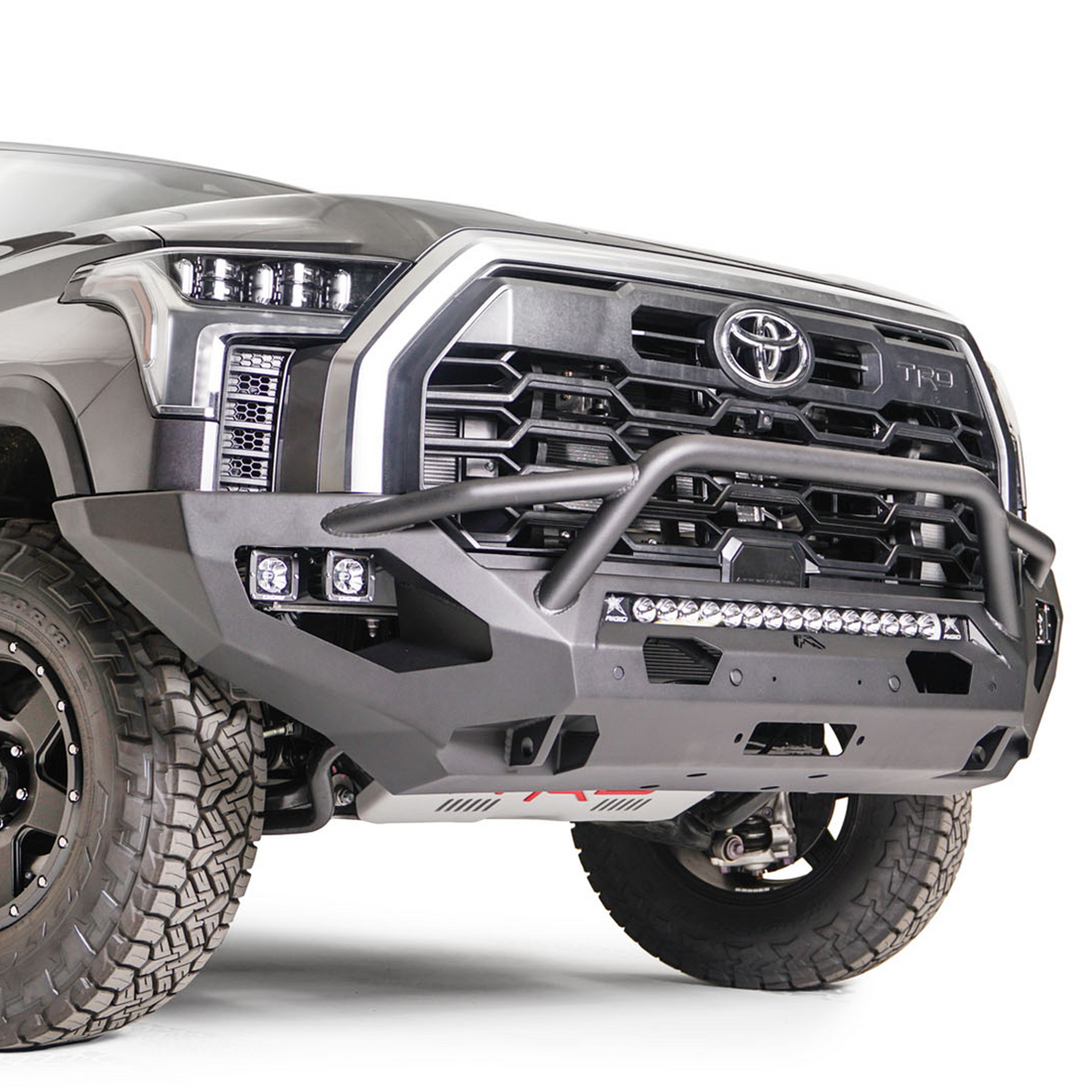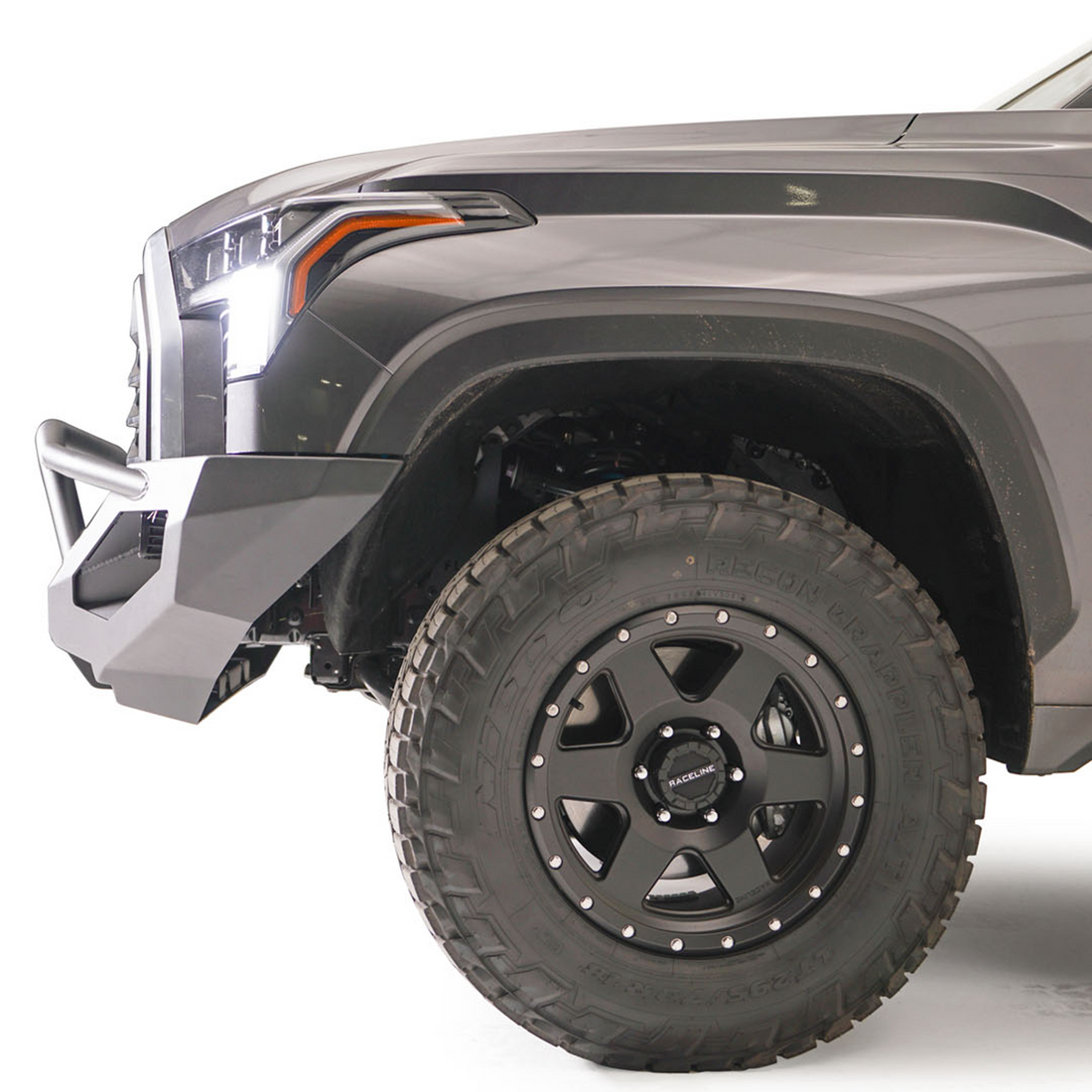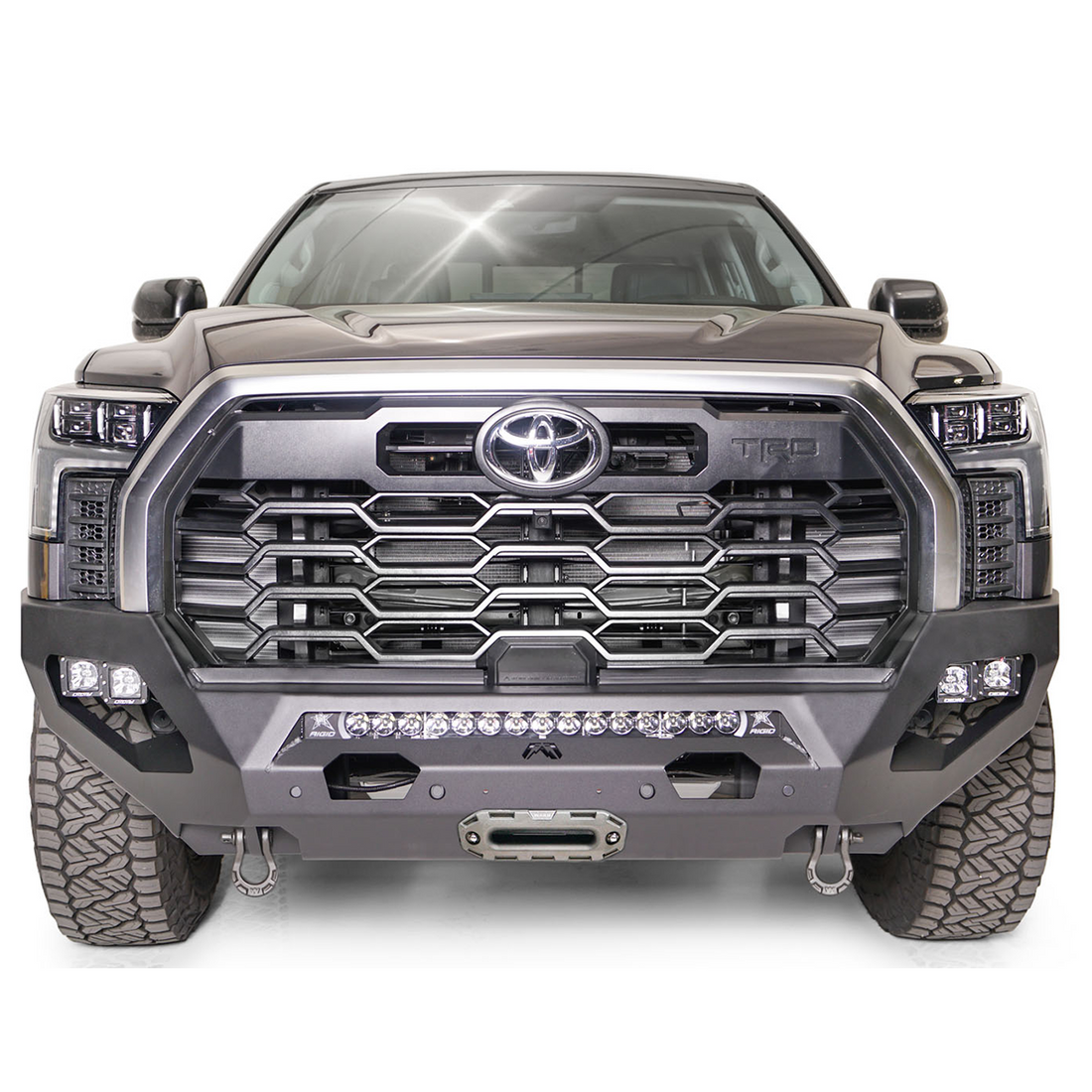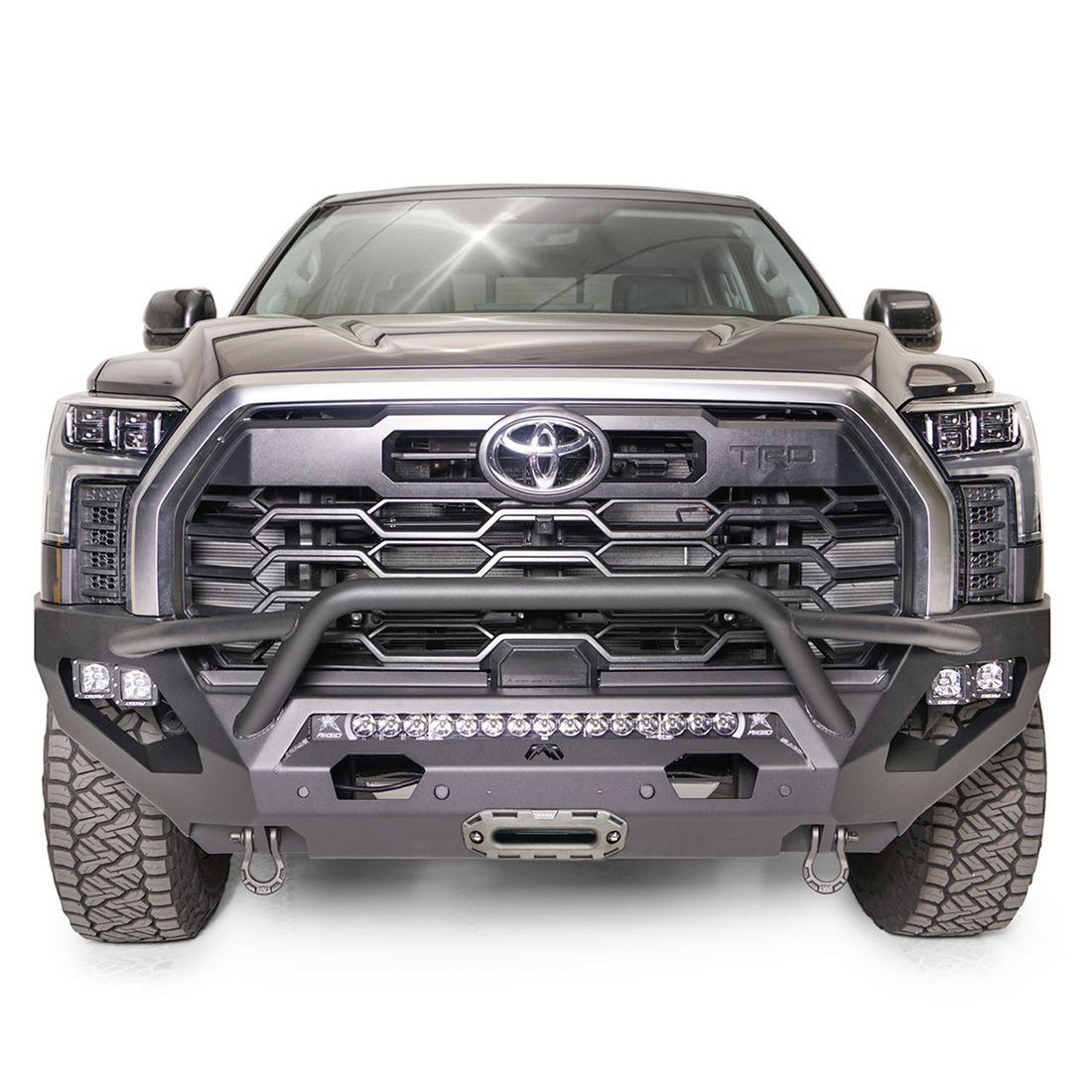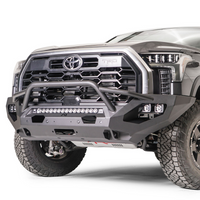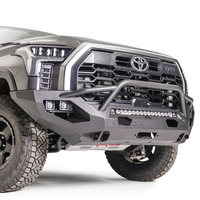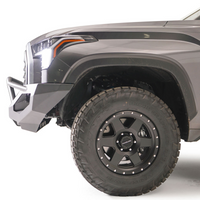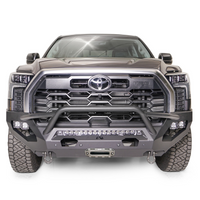 Tundra Matrix Front Bumper
Upgrade your 2022+ Toyota Tundra with the Matrix Front Bumper, a perfect blend of style and functionality. Designed to turn heads and provide superior protection, this bumper is a must-have for truck enthusiasts. With its bold and aggressive design, the Matrix Front Bumper transforms your Tundra into a rugged beast that stands out from the crowd.
Reinforced Protection: Crafted from high-quality materials, the Matrix Front Bumper offers exceptional durability and strength. It provides enhanced front-end protection against impact, ensuring your vehicle remains safeguarded in any situation.
Off-Road Ready: Take your Tundra off the beaten path with confidence. The Matrix Front Bumper is engineered for off-road adventures, featuring integrated mounts for auxiliary lighting and a winch. Conquer rugged terrains while illuminating the way ahead.
Seamless Fit: Designed specifically for the 2022+ Toyota Tundra, this bumper seamlessly integrates with your vehicle's existing features. The precise fit and finish give your truck a customized appearance, enhancing its overall aesthetics.
Key Features:
Aggressive Design: The Matrix Front Bumper boasts a striking appearance that demands attention on and off the road.

Winch Ready: Designed to accommodate the Warn Zeon 12 or lower winches. Please note that the control box relocation kit is required for running a 30" single row light bar. The bolt pattern measures 10"x 4.5".

Slim "High and Tight" Design: Crafted to perfectly align with the body lines of your Toyota Tundra, providing a seamless integration.

Center Mount for Light Bar: The bumper features a central space to install a 30" light bar (light bar not included). It is recommended to use a single row light bar when using a winch.

Customizable: The Matrix Series offers removable light inserts, allowing you to personalize the bumper with different color options.

Side Mounting Slots and Tabs: Designed to accommodate various light options (lights not included), the bumper can hold 3"x3" LED cubes (2 per side).

Enhanced Tire Clearance: Enjoy increased tire clearance, enabling you to tackle rugged terrains with confidence.

Improved Airflow: The bumper includes a lower cutout to promote better airflow and cooling.

Integrated Sensor Holes: Specially designed with integrated sensor holes for convenient installation.

D-Ring Mounts: Equipped with integrated D-ring mounts for enhanced recovery capabilities.
Compatibility and Installation Notes:
The Matrix Front Bumper is suitable for 2022+ Toyota Tundra models.
The 2022 Factory Air Dam motor is relocated and non-functional with this bumper.
The 2022 Guard Option is compatible with TSS (Toyota Safety Sense). However, the 2014-2021 Model Pre-runner guard may interfere with TSS.
Note that for 2014-2021 models, the inner fender liner will require trimming, and the frame rail bolt holes must be oversized.
Technical Specifications:
Materials: Constructed with durable 3/16" plate steel.
Finish: Features a premium Fab Fours 2 Stage Black Powder Coat for long-lasting protection.
Size/Weight: Weighing in at approximately 165 lbs.
Application: Specifically designed for 2014-2022 Toyota Tundra models.
Share