TOAKS Titanium Alcohol Stove System w/650ml Pot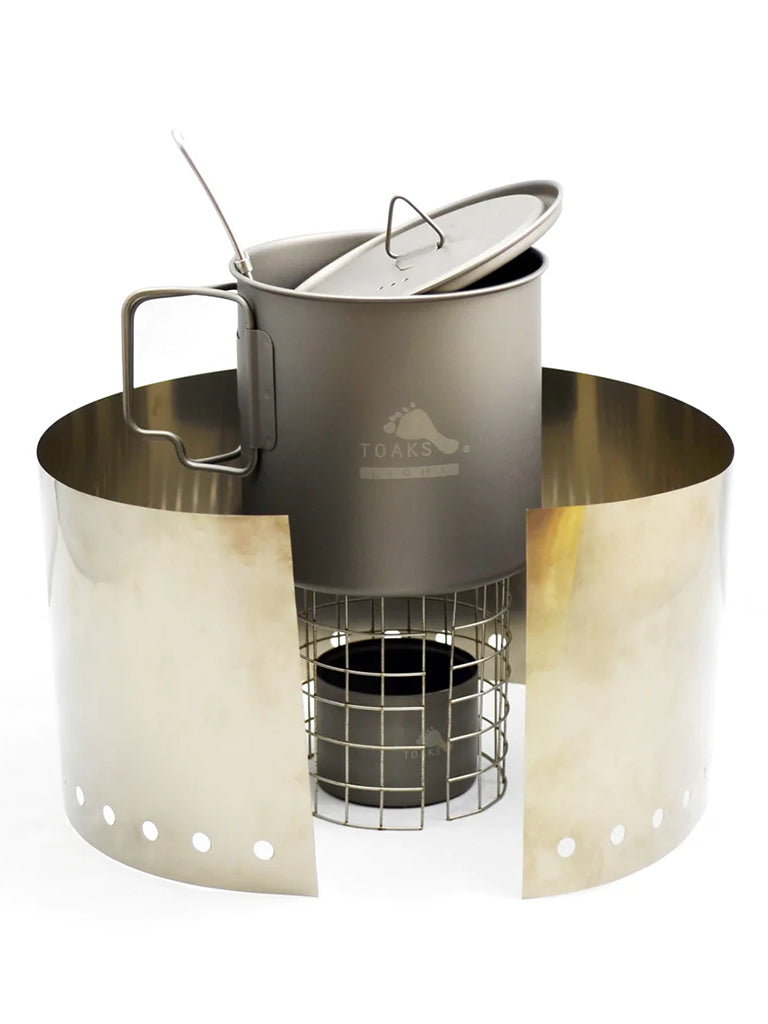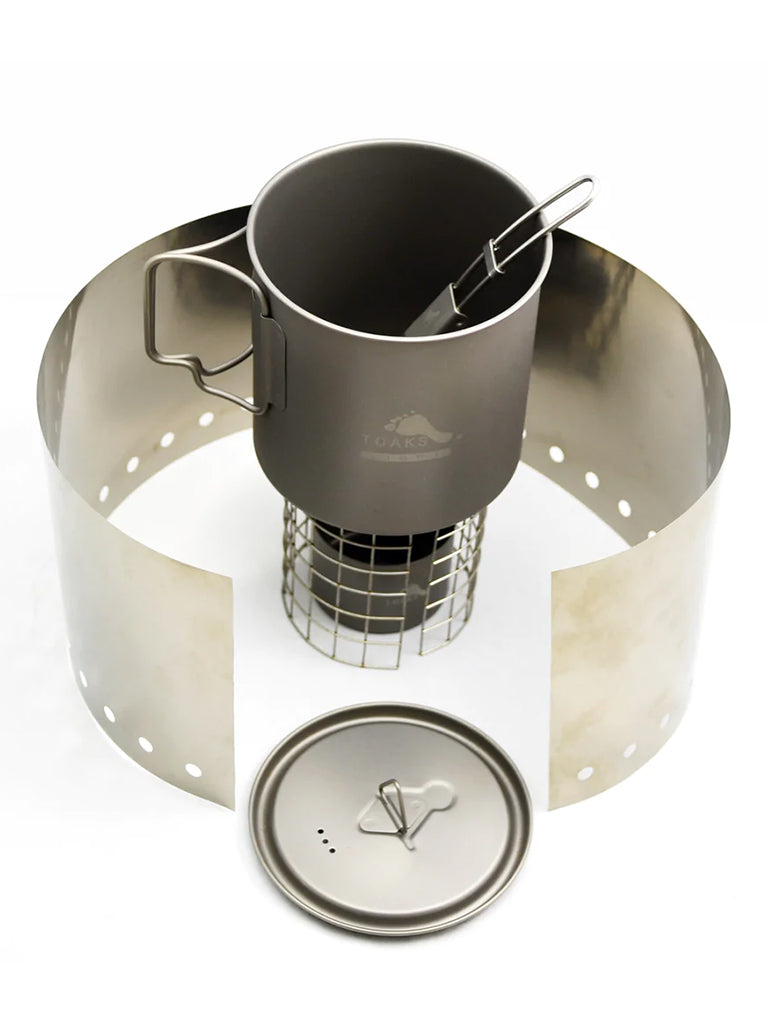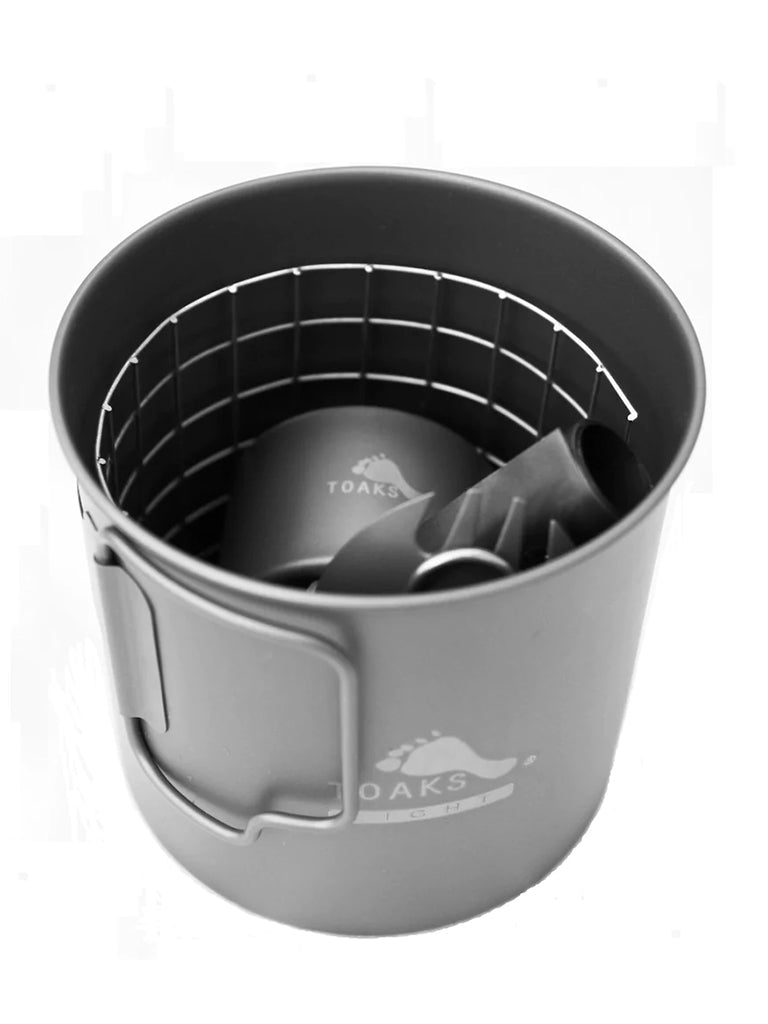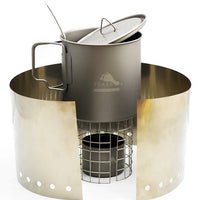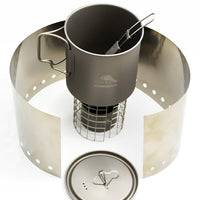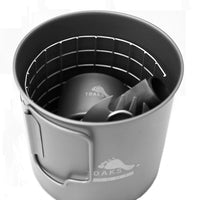 TOAKS Titanium Alcohol Stove System w/650ml Pot
This is an entirely self-contained ultralight cooking system, total weighs 5.2 oz (148 g), containing all your essentials in one pot:
1. TOAKS LIGHT Titanium 650ml Pot
2. TOAKS Titanium Siphon Alcohol Stove
3. TOAKS Alcohol Stove Frame
4. TOAKS Titanium Folding Spork (small)
5. TOAKS Titanium Windscreen (completely encircles the pot)
6. Mesh sack, for easy storage

We believe the outdoors experience should be simple and efficient. We hope this cooking set will keep your mind on the trail, off the clutter.
Share