Titanium 3-piece Cutlery Set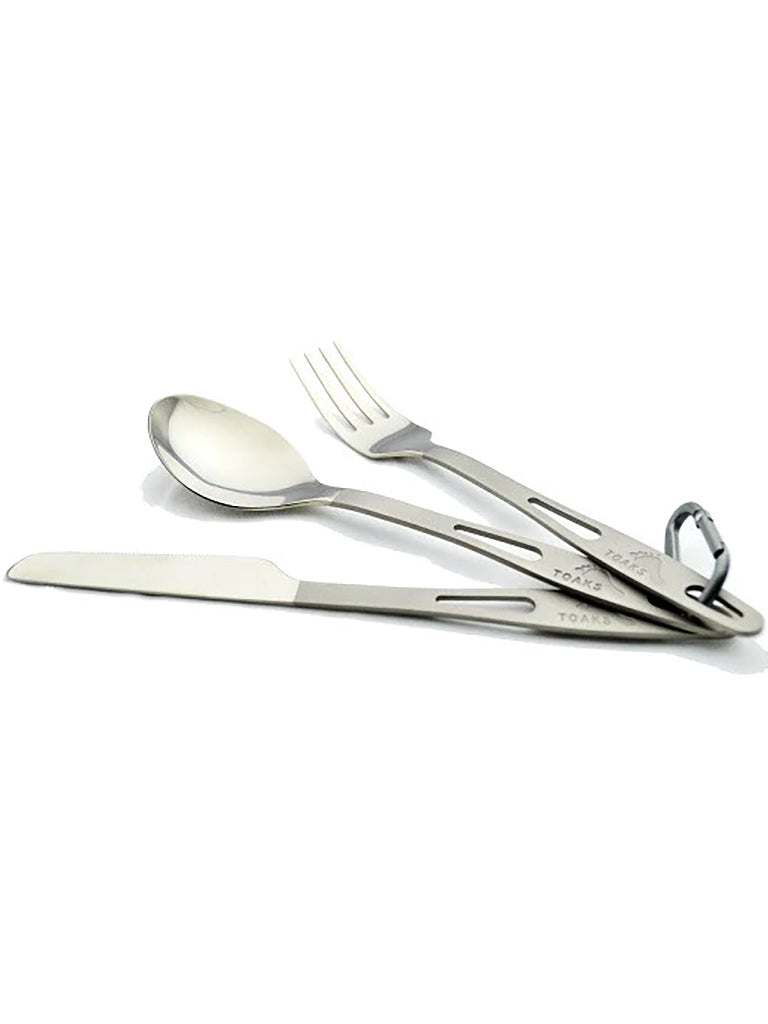 Titanium 3-piece Cutlery Set
This set of titanium utensils is the perfect travel companion for adventurers and outdoor enthusiasts.
Weighing only 1.7 oz (49 gram), these utensils are incredibly lightweight, making them easy to carry with you on any journey. But don't let their lightness fool you, they're also incredibly durable, made of pure titanium that is both strong and non-rusting, ensuring a lifetime of use.
The heads of the utensils feature a mirror polish for added elegance, while the matte-finish handle ensures a secure grip. And because titanium is safe for human contact, you can enjoy your meals without any worries.
Pack them together with the included carabiner, and hit the road!
Share