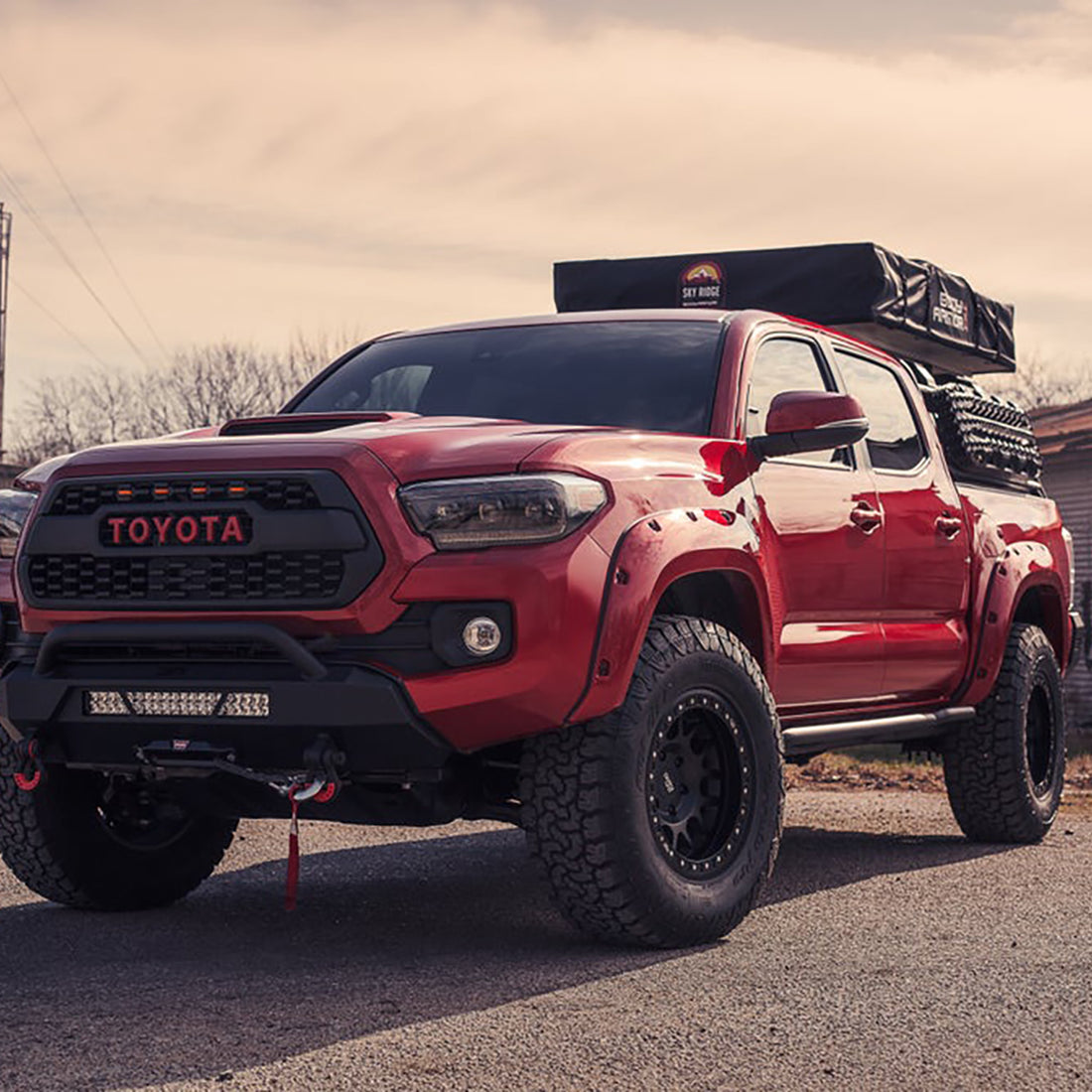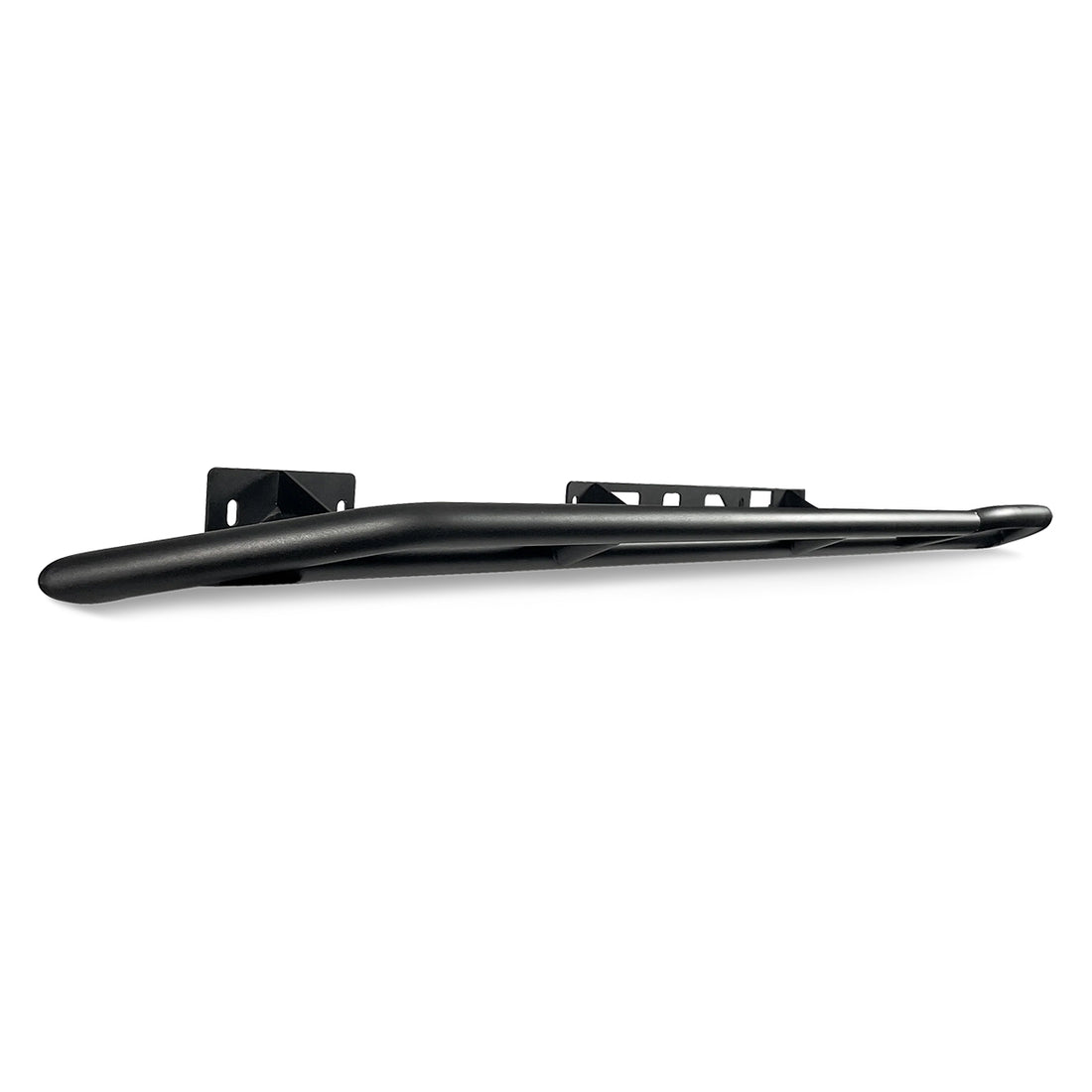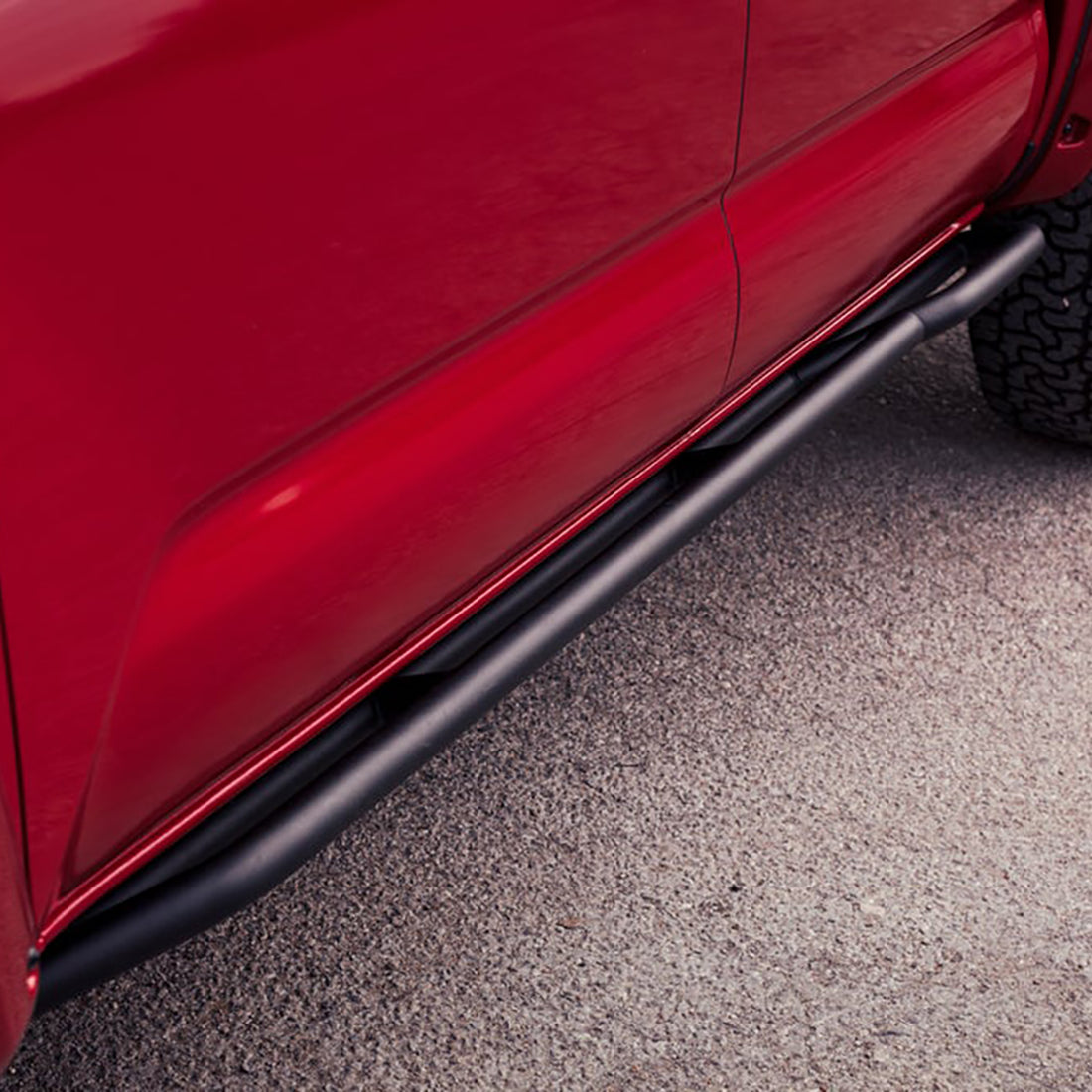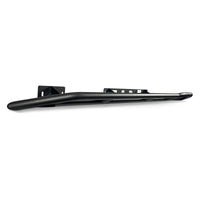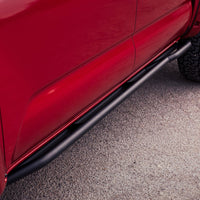 Protect your vehicle from treacherous obstacles with our indispensable Rock Sliders. When traveling through rugged terrain, encountering large boulders, tree roots, or concrete blocks can be damaging to your doors and rocker panels. Our robust sliders are designed to shield your vehicle and ensure a smooth off-road experience.
Key Features:
Sturdy build to withstand tough challenges and protect your vehicle against potential damage.
Slight rear kick out to prevent hang-ups and ensure a hassle-free journey.
100% frame mounted into existing factory hole locations, eliminating the need for cutting, welding, or drilling holes in your rig.
Compatible with any 2nd or 3rd generation double cab/short bed (5-foot) Tacoma configuration.
Doubles as a convenient step for easy access to the cab for kids or pets.
Acts as an anchor point in case you find yourself stuck during your off-road adventures.
Handsome black powder coat finish adds a stylish touch while offering durability.
Backed by a 3-year finish warranty, ensuring lasting protection for your sliders.
Upgrade your Tacoma and venture confidently into gnarly terrain with our dependable Rock Sliders. Enhance your off-road experience and give your Taco a badass look with our top-of-the-line sliders.
Share