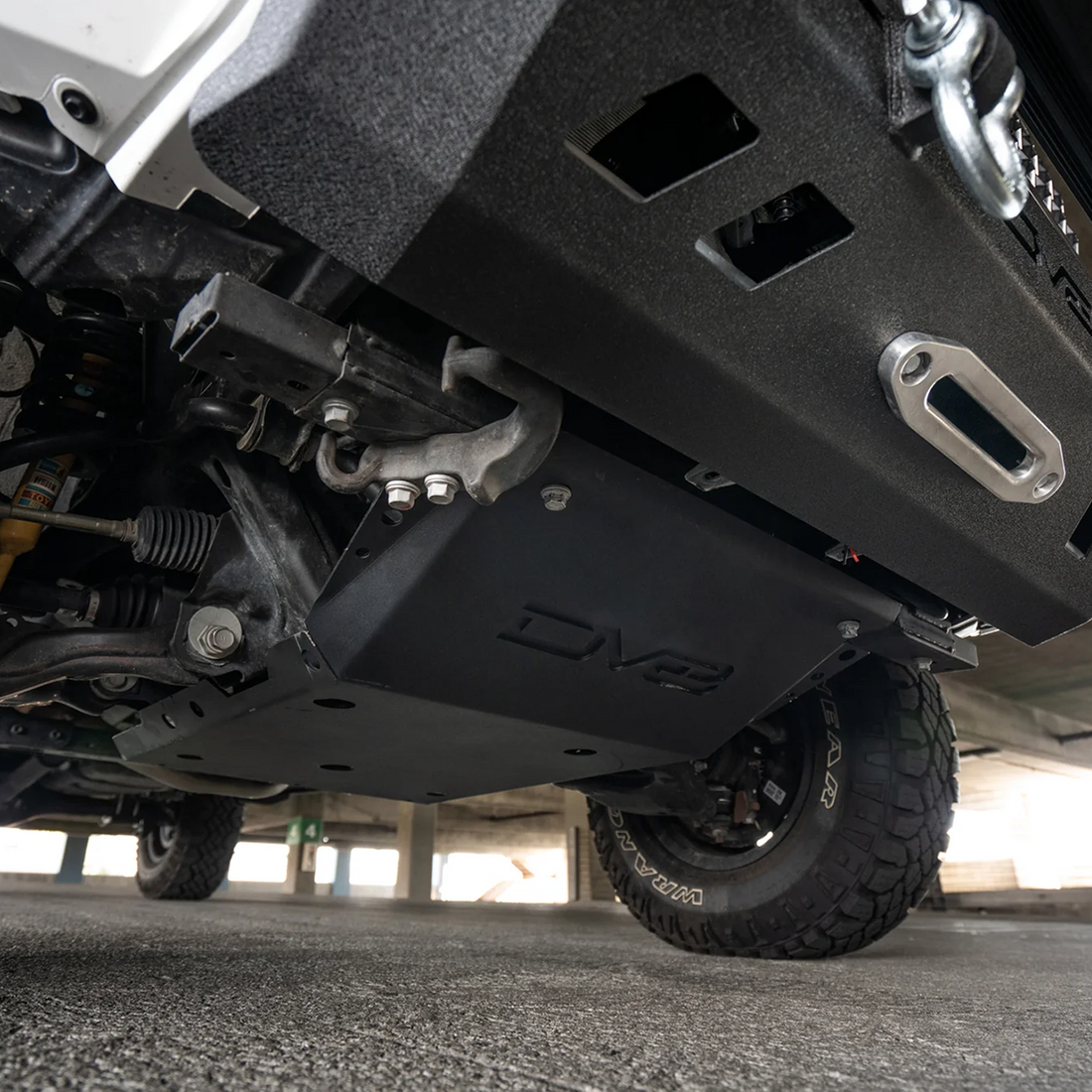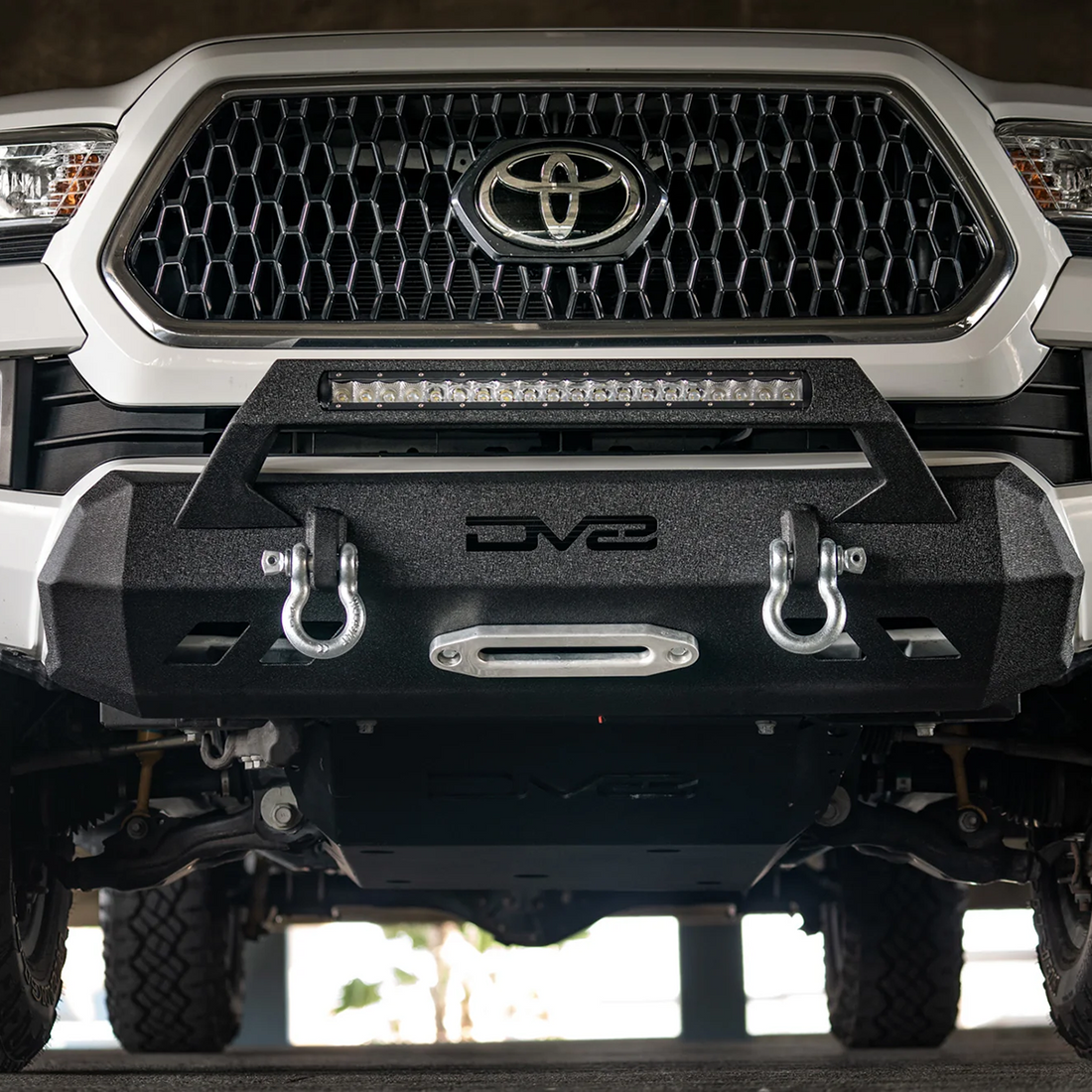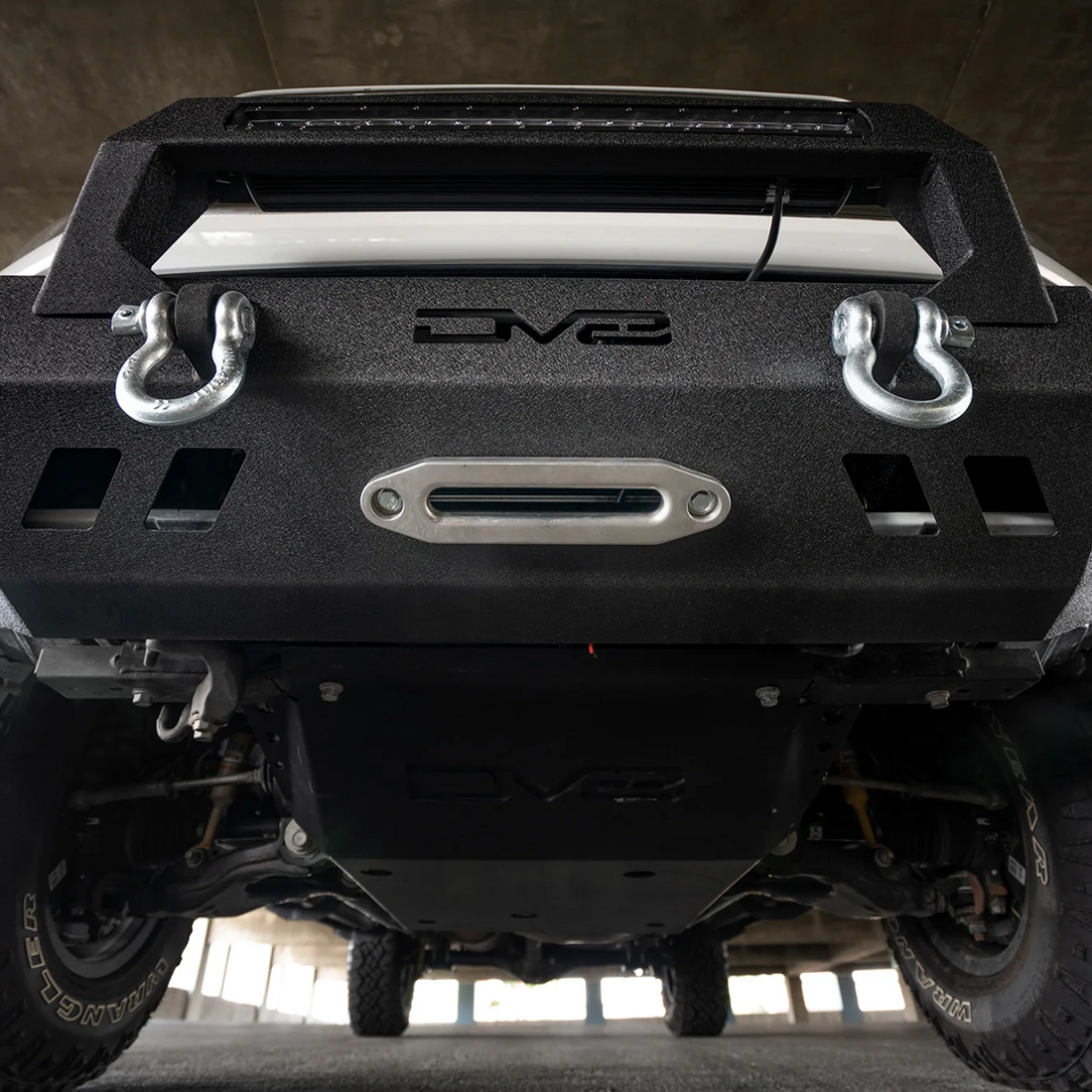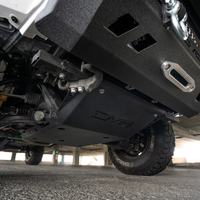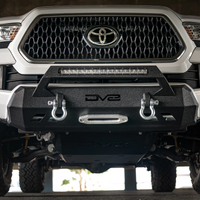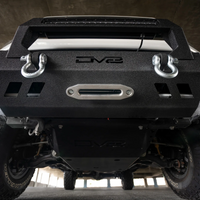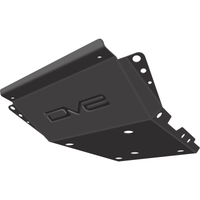 Conquer Any Terrain with Confidence. Gear up your Toyota Tacoma for the ultimate off-road escapades with the Tacoma Front Skid Plate. Designed to provide maximum protection, this rugged skid plate ensures your vehicle is ready to take on the toughest challenges. Whether you're navigating rocky trails or exploring untamed wilderness, our skid plate shields your truck's vulnerable undercarriage components from damage, giving you the peace of mind to push the limits of your off-road adventures.
Built to Withstand the Roughest Conditions. Crafted from high-quality, heavy-duty materials, the Tacoma Front Skid Plate is engineered to withstand the harshest terrains and demanding off-road conditions. Its robust construction forms an impenetrable shield, guarding crucial parts such as the engine, transmission, and differential, from potential impacts, rocks, and debris. With this skid plate in place, you can confidently take your Tacoma on thrilling expeditions, knowing that your vehicle is well-protected.
The DV8 Offroad SPTT1-01 Tacoma Front Skid Plate was designed for the ultimate in protection for your front-end drivetrain, and engine undercarriage. They bolt directly to the frame, and utilize the frame and body mounts to add rigidity to reduce deflection to near zero. These plates help to slide off of obstacles, rather than getting hung up. Installation is simple and 100% bolt-on, so the sliders can be removed for a touch-up.

Key Features:

Rigid mounting
Black powder coat finish
100% bolt-on
Extreme protection
Share