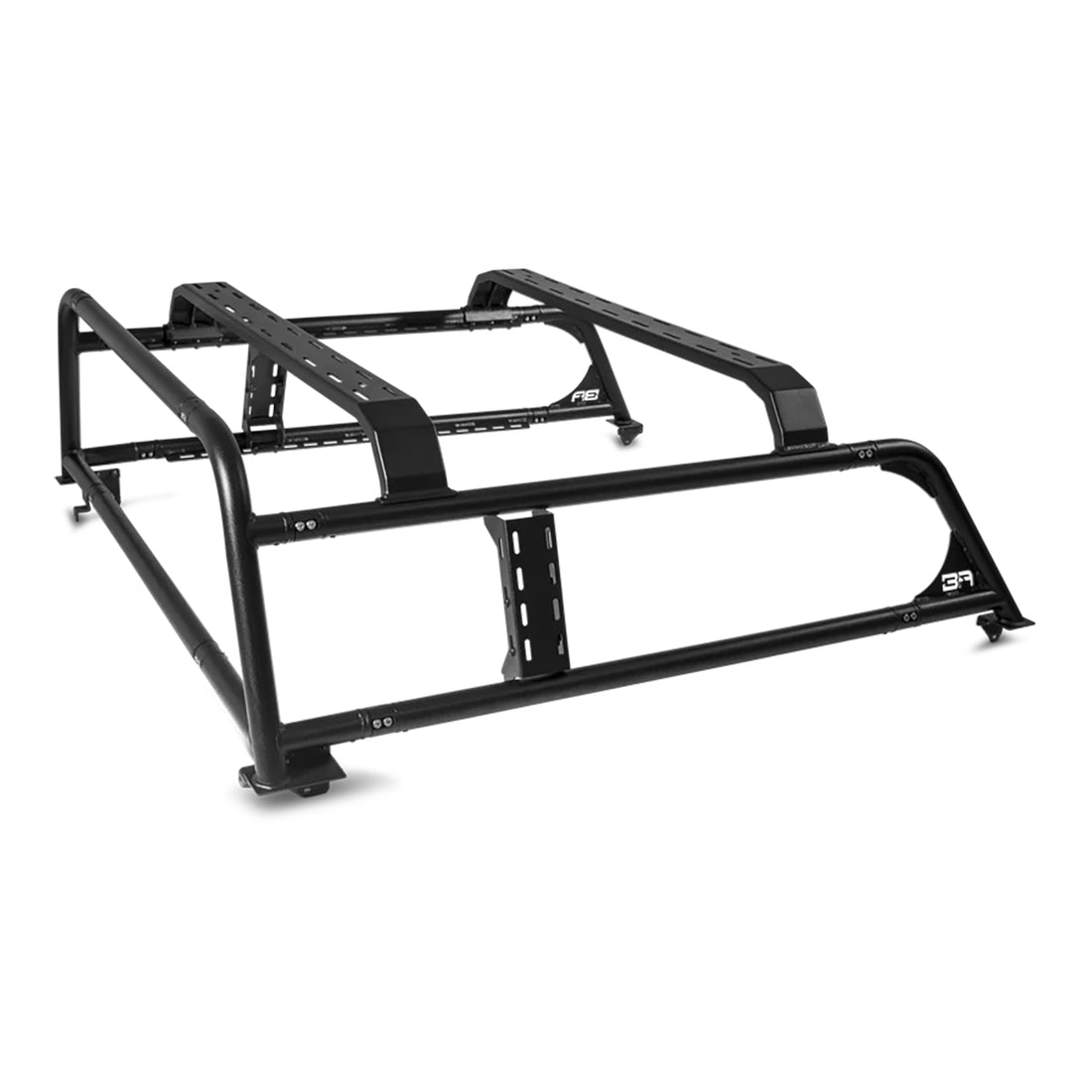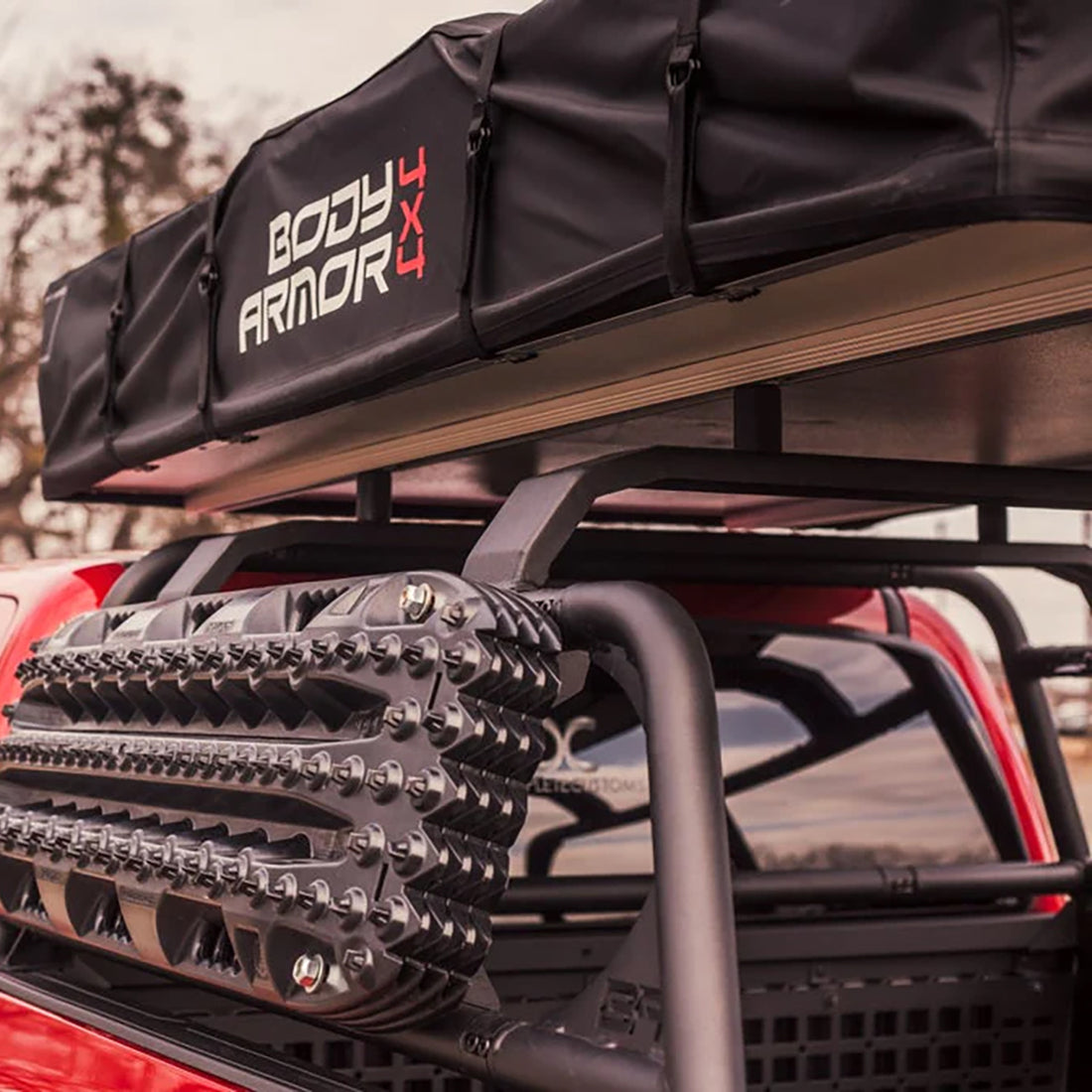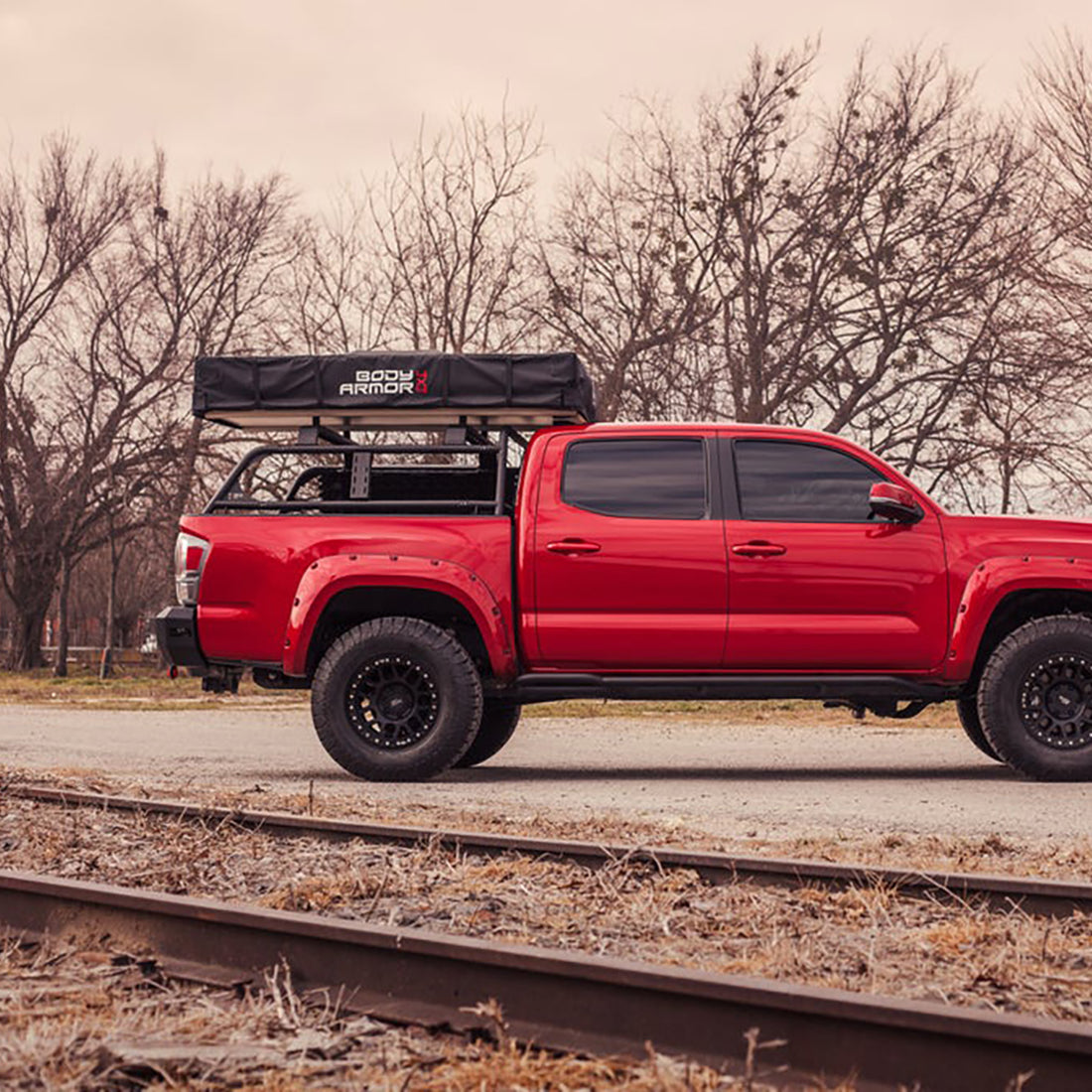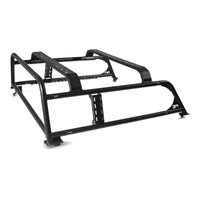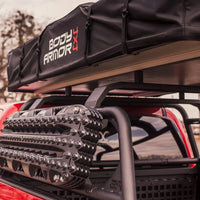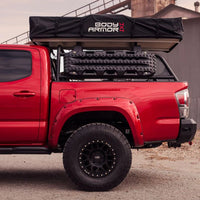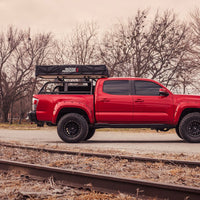 Enhance your overlanding adventures with our Toyota Tacoma Overland Bed Rack, specially designed for 5'  beds. This rack offers a hassle-free bolt-on installation using factory mounts, ensuring a secure fit and easy setup. It also includes two accessory mounts, providing the versatility to add a rooftop tent or other gear effortlessly.
Crafted to withstand heavy-duty overlanding demands, this rack boasts an impressive static weight capacity of 800lbs and a dynamic weight capacity of 350lbs. With its flexible and adaptable design, you can utilize it for various gear, such as rooftop tents, kayaks, stand-up paddle boards, mountain bikes, and more, making it a versatile and customizable solution for your overlanding needs.
Incorporating the factory bed rails, our bed rack maximizes the utility of your Toyota Tacoma. The two-stage powder coat light texture finish in black not only ensures durability to withstand rough terrains but also adds a sleek and stylish look to your truck.
With a perfect fit for short beds, our Toyota Tacoma Overland Bed Rack is the ideal upgrade for your off-road setup, elevating your camping experience to new heights.
Features:
Fits 5' 5" beds for Toyota Tacoma (2nd or 3rd Gen)
Bolt-on installation using factory mounts for easy and secure setup
Includes two accessory mounts for adding rooftop tents or other gear
Allows the use of the factory bed rails, maximizing utility
Static weight capacity of 800lbs, dynamic weight capacity of 350lbs for heavy-duty use
Compatible with most universal rooftop tents, enhancing versatility
Two-stage powder coat light texture finish in black for durability and style
Share