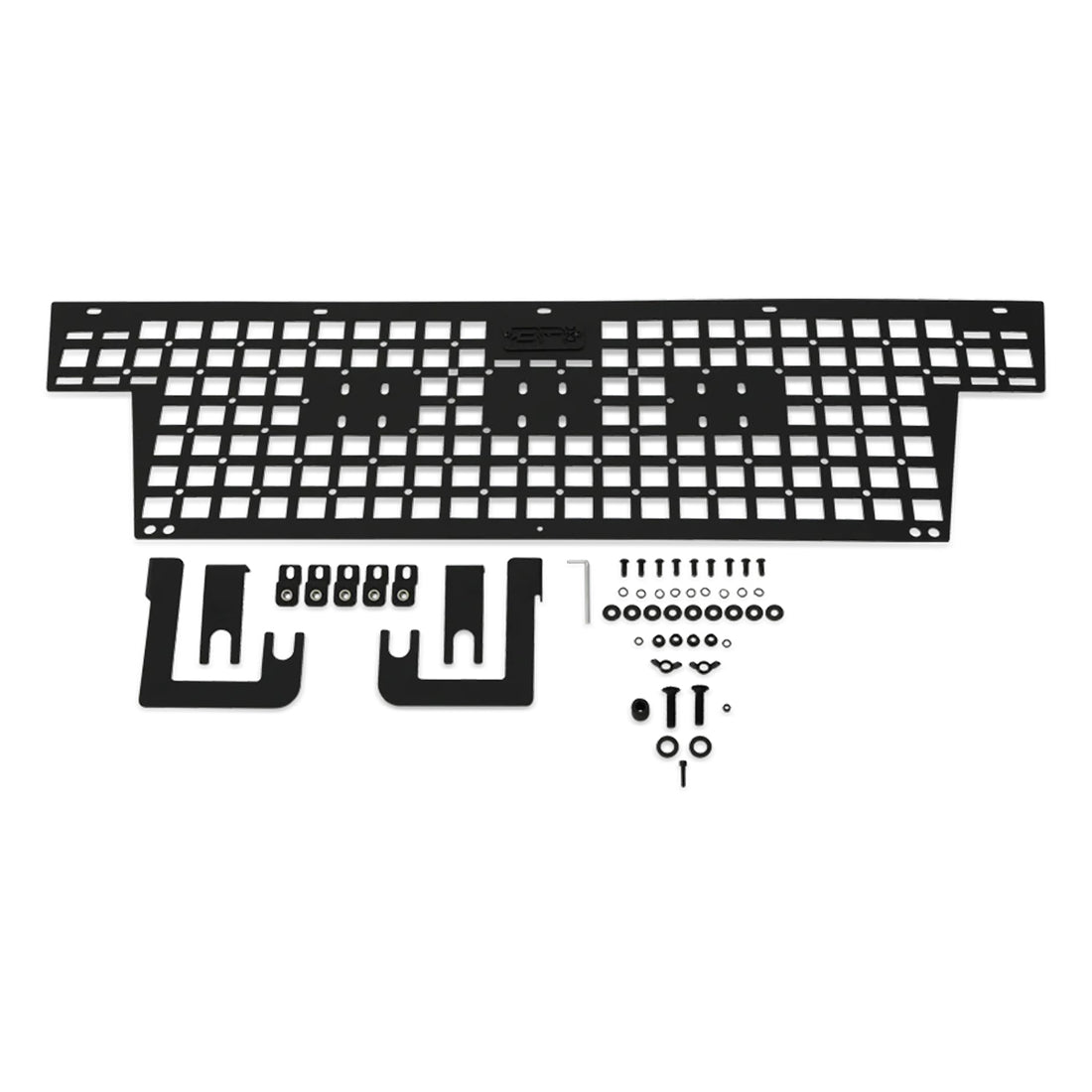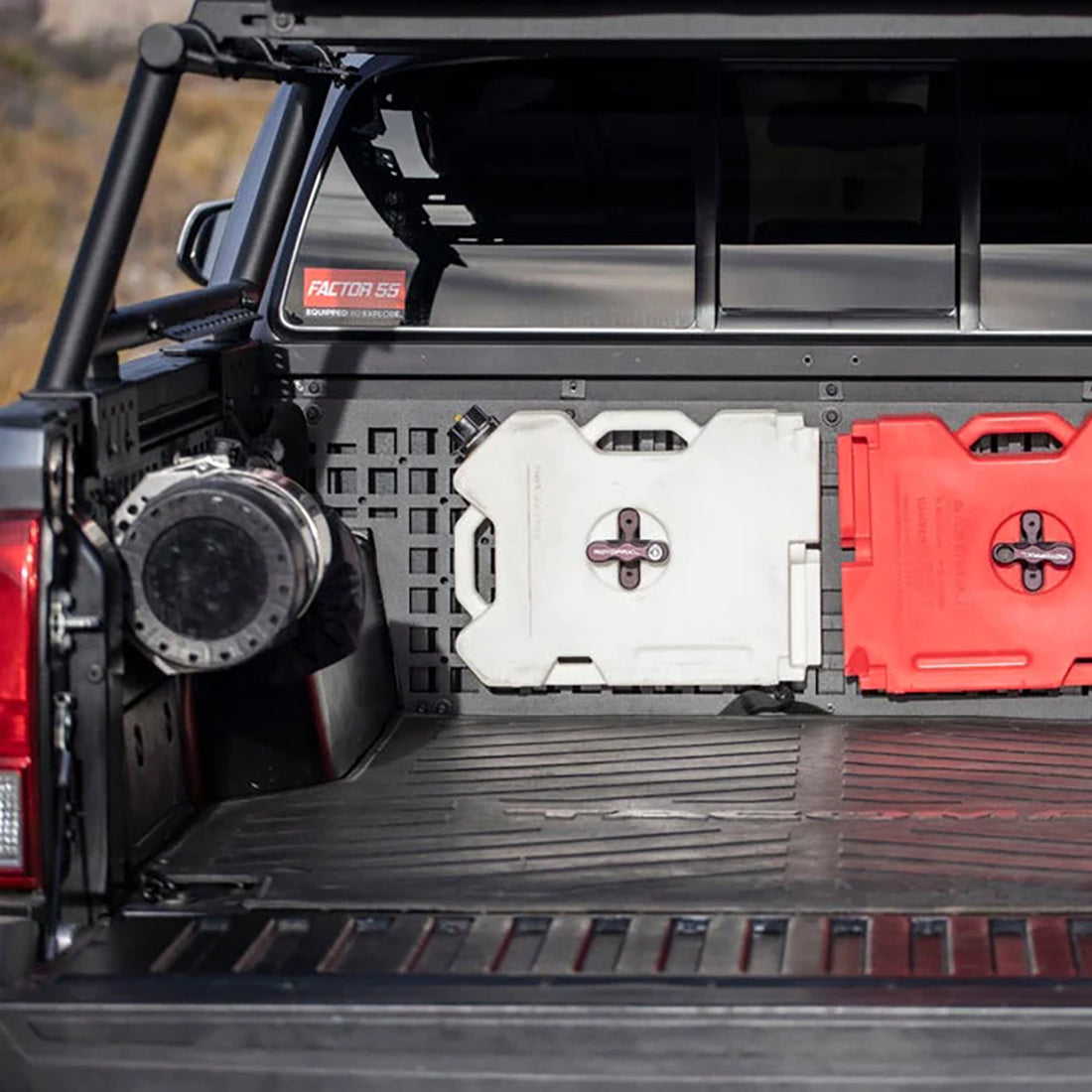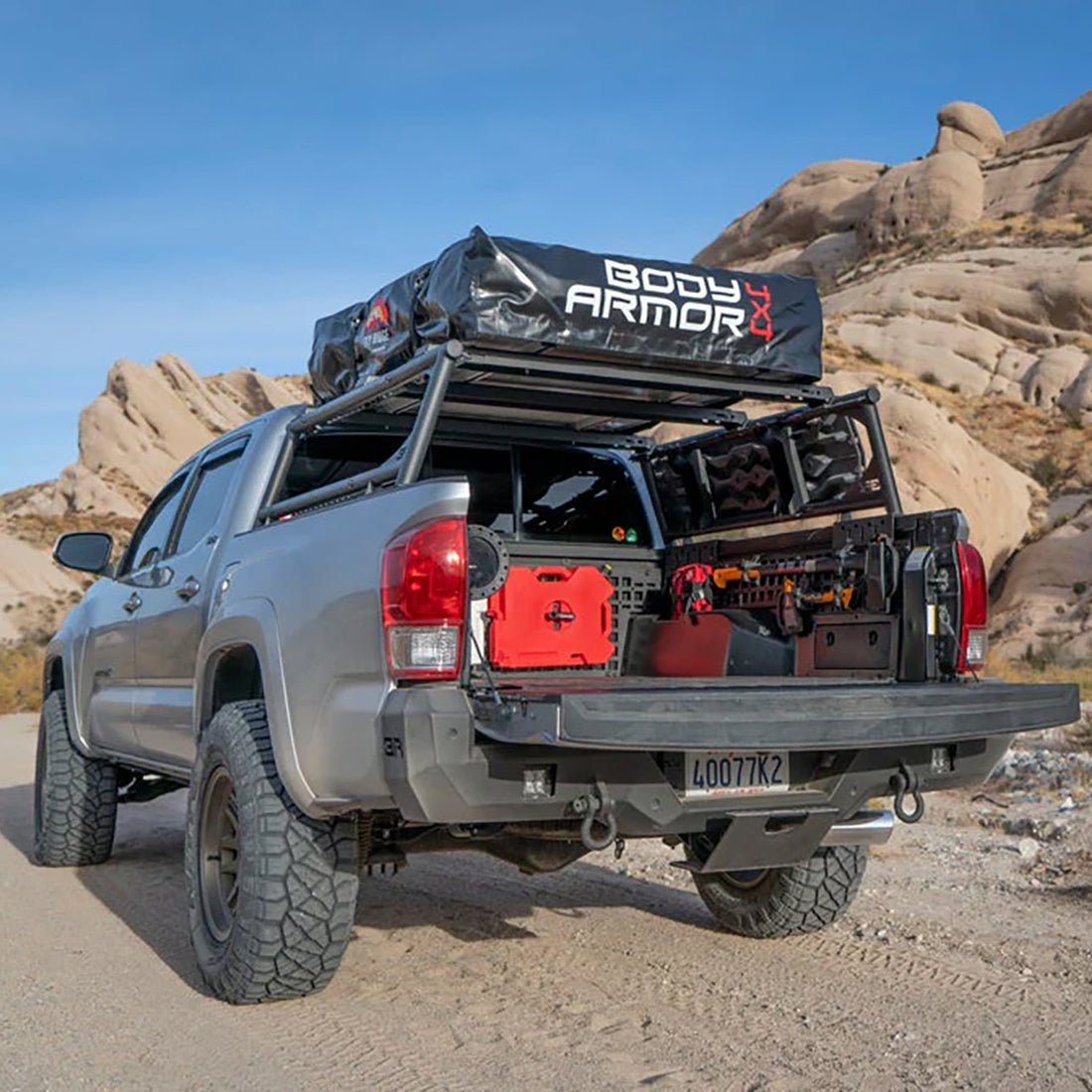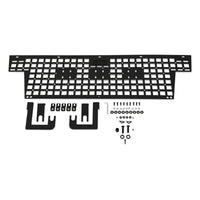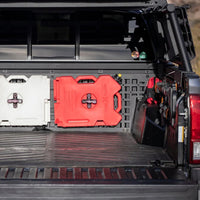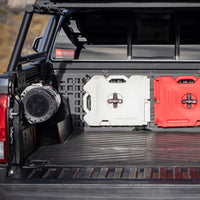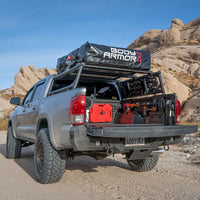 Are you tired of your gear rolling around in the bed of your Tacoma? Look no further! Our heavy-duty Molle's are here to provide a solution. These innovative mounts allow you to securely attach and organize essential items such as Rotopax, Maxtrax, Hi-Lift Jacks, Quick Fix Mounts, and Molle Bags.
Designed to mount behind the utility rail, our Molle's won't interfere with your existing accessories and tonneau covers. You can enjoy the full functionality of your setup without any compromises. Plus, we include Hi-Lift Mounting hardware to ensure that your robust Hi-Lift Jack stays in place, preventing any unnecessary damage to your belongings.
Crafted from durable 3mm forged steel, our Molle's are built to withstand rugged use. The one-piece construction ensures maximum strength, while the 2-stage light texture black powder coat provides a sleek and stylish finish.
Installation is a breeze with our easy bolt-on design. No drilling is required, saving you time and effort. Once installed, the possibilities are limitless. You can organize and secure your gear with ease, knowing that everything is within reach and properly secured.
Upgrade your Tacoma's functionality with our super durable Molle's. Their sleek design and easy installation make them a must-have accessory for any adventure. Say goodbye to the frustration of gear rolling around and embrace a more organized and efficient cargo space.
Share