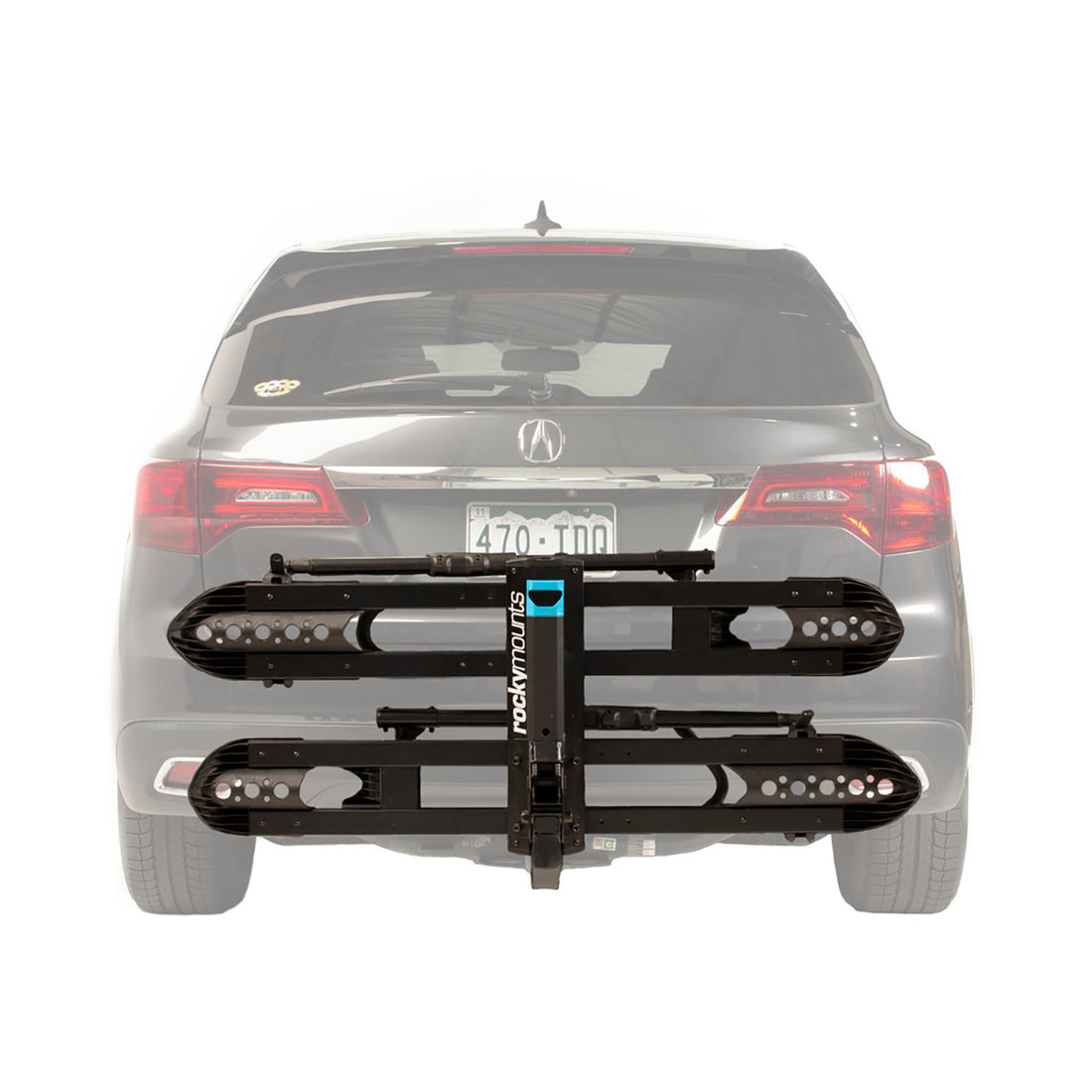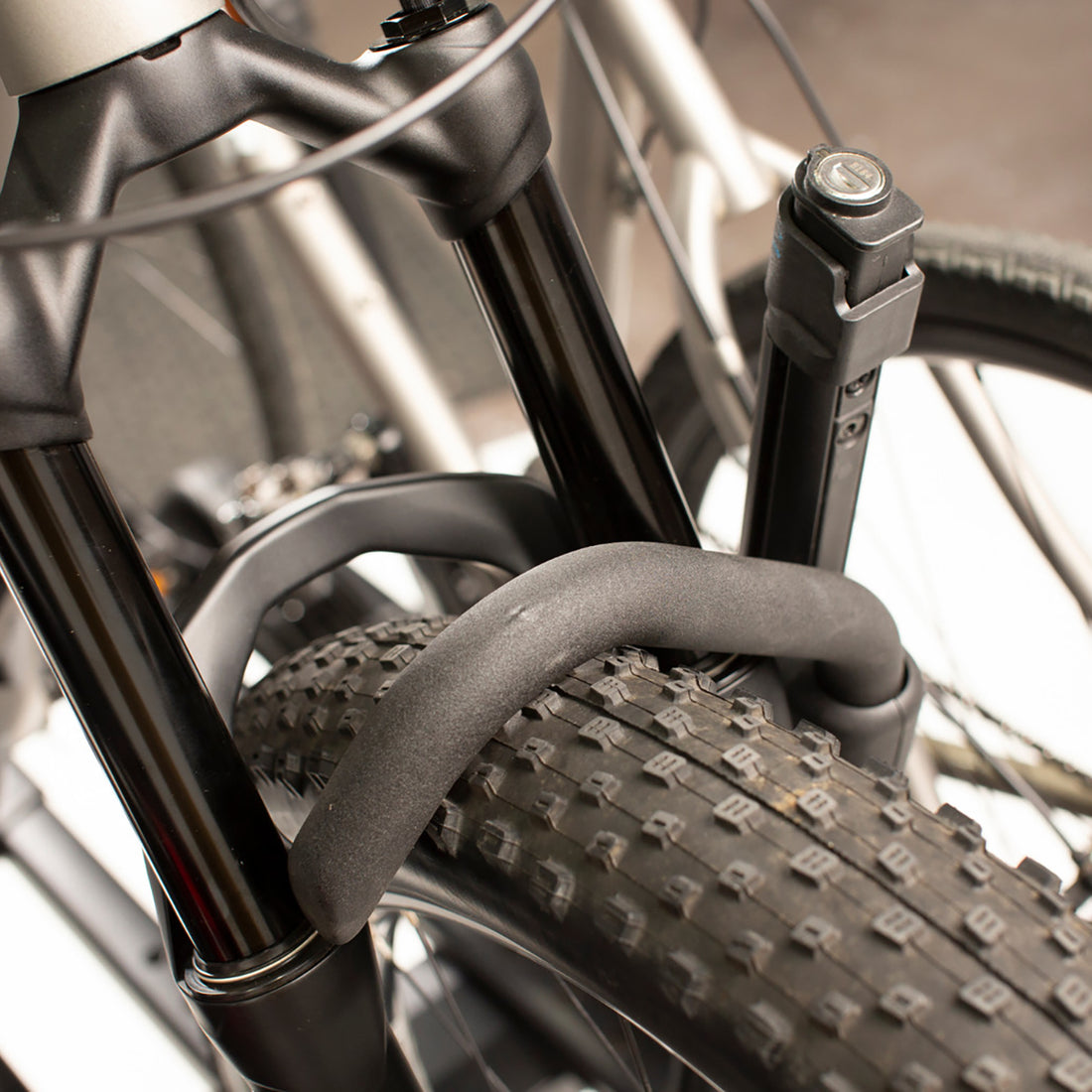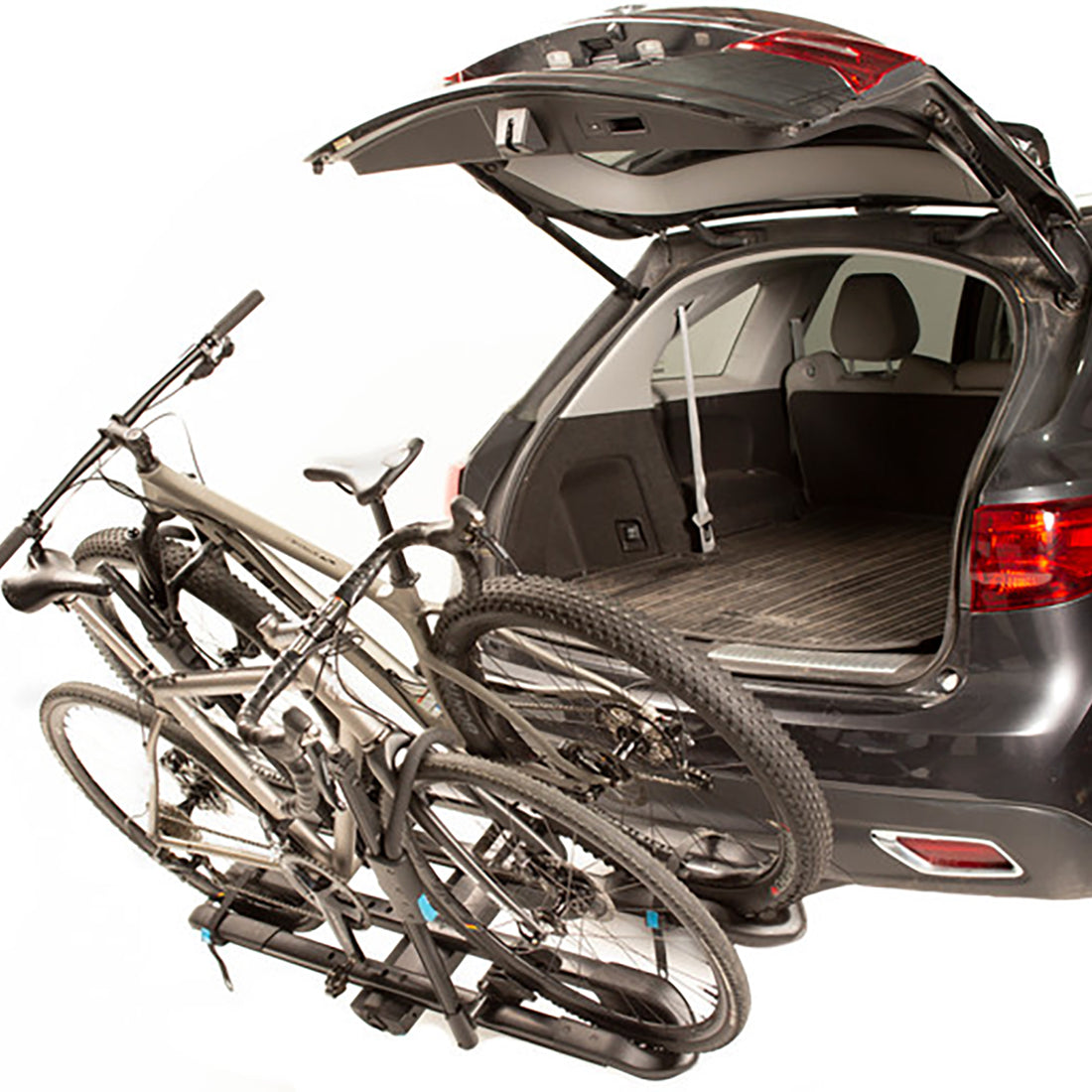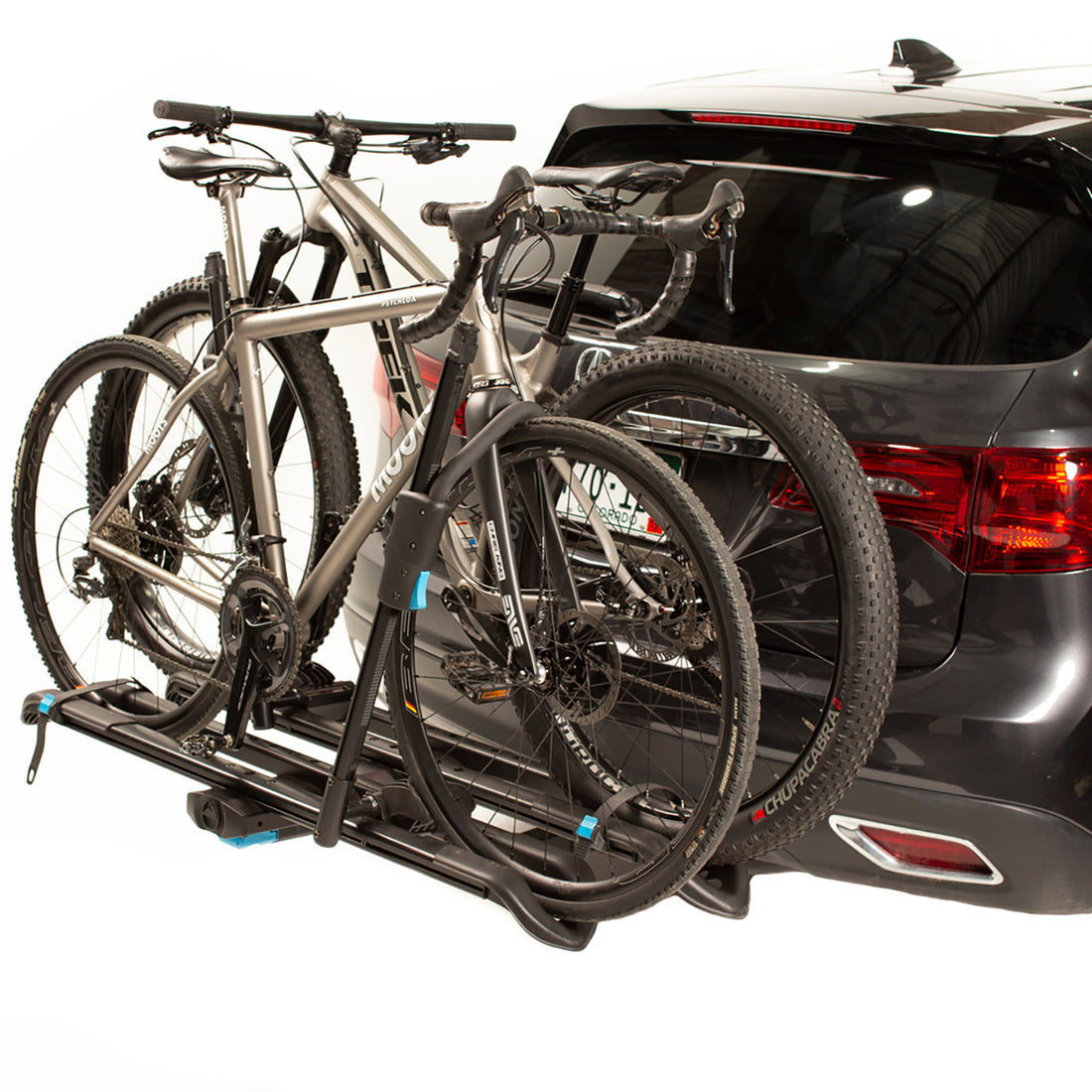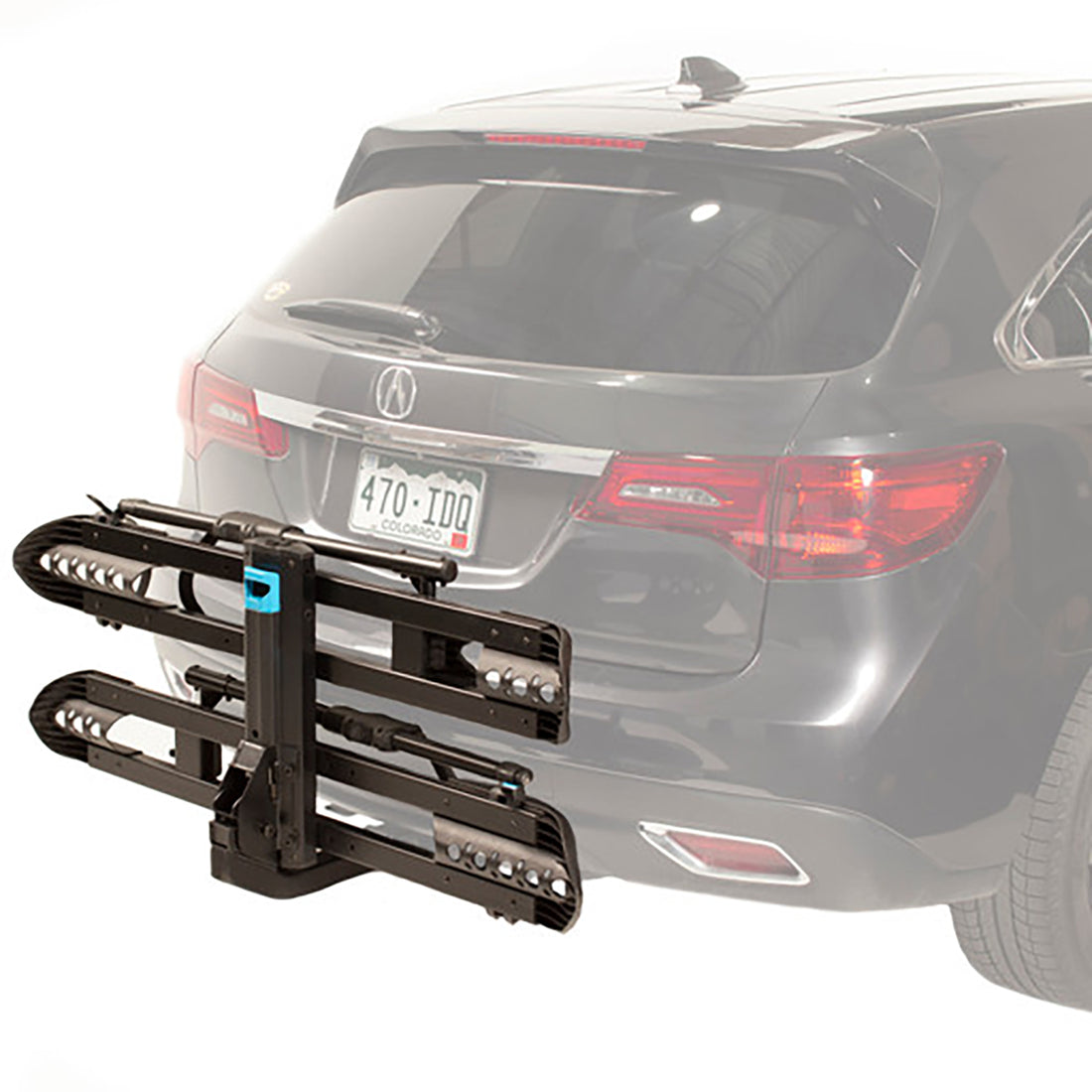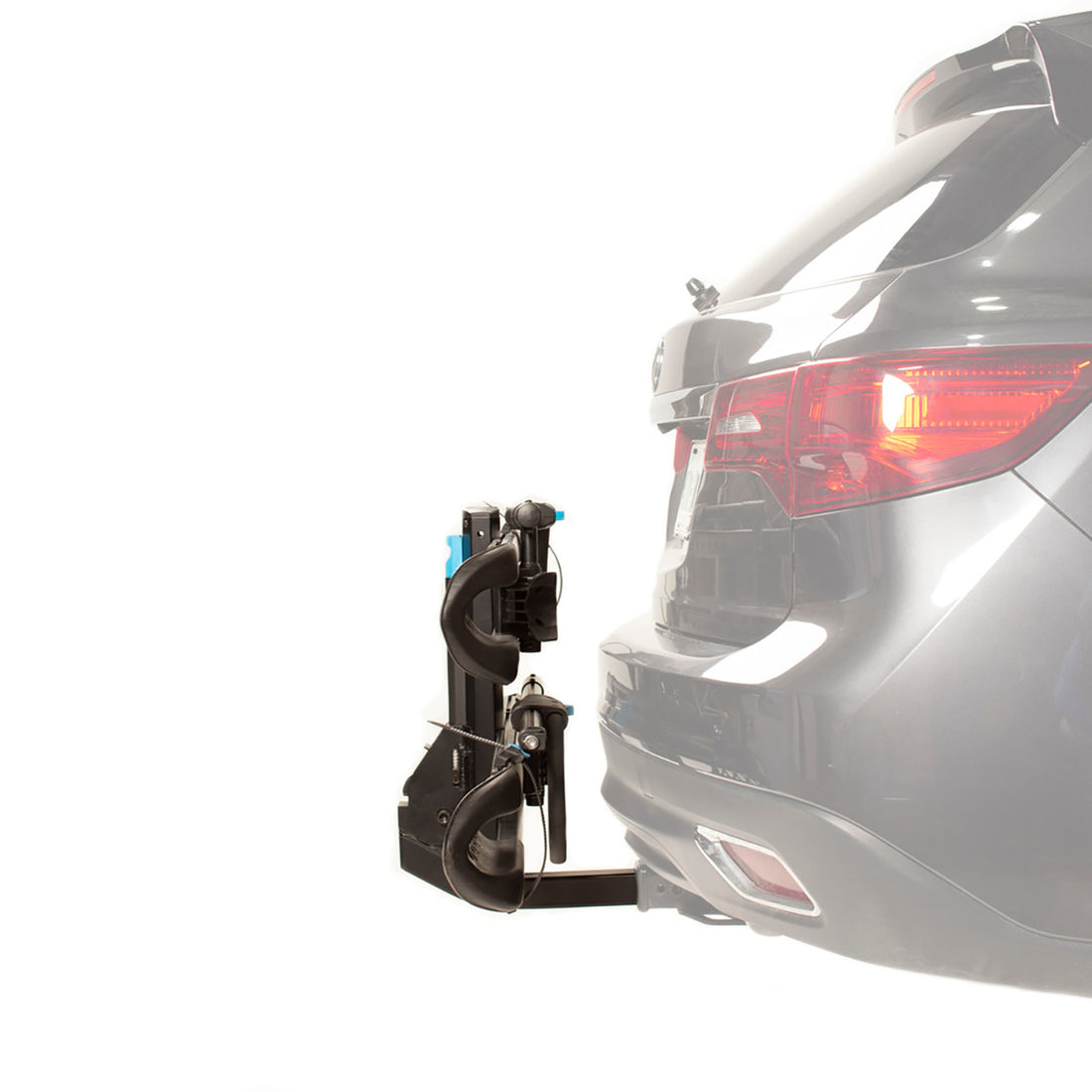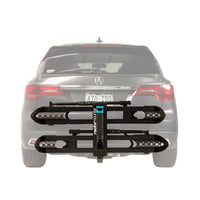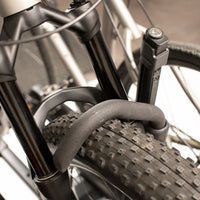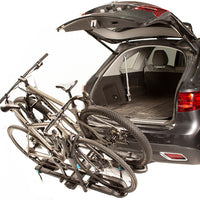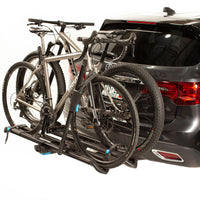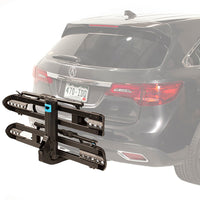 The SplitRail LS goes beyond just a hitch rack with a balance between aesthetics and functionality that is best in class. The SplitRail design puts everything in the right place, while visually creating a clean rack that will compliment your vehicle's good looks. The largest carrying capacity, up to 4 bikes with Add-Ons, and the deep wheel cups make the SplitRail LS incredibly secure and versatile. Integrated locks keep your bikes safe for those quick trips, while the soft touch hooks keep them firmly secure without frame contact.
Carries 2 bikes, up to 60 lbs per tray (120 lbs total). Expandable to 3 or 4 bikes up to 45 lbs per tray, with Add-Ons
Tray can be adjusted 4" side-to-side to avoid bike interference
No contact with frame secures bicycle by the front wheel
Carries road tires up to 3.0" wide mountain bike tires, and diameters from 20" to 29"
Compatible with bicycle wheelbases from 34" to 50"
Folds flat against the vehicle, and tilts down 30 degrees to allow for hatch access
Only available for 2" hitches. Utilizes RockyMounts premium 3-axis anti-wobble system
Integrated cable locks secure individual bikes to trays, locking hitch bolt and premium lock pod secures rack to the car, keyed alike
Includes wall mount hook for easy storage
Not for use with fender-equipped bicycles
Rack weight 44 lbs (shipping weight 58 lbs)
Fit Memo- For cargo vans, a fit check is required. Depending on hitch manufacturer, handlebar width, vehicle wheelbase, and accessories an 8" Hitch Extension may be required for handlebars to clear the door.
Share