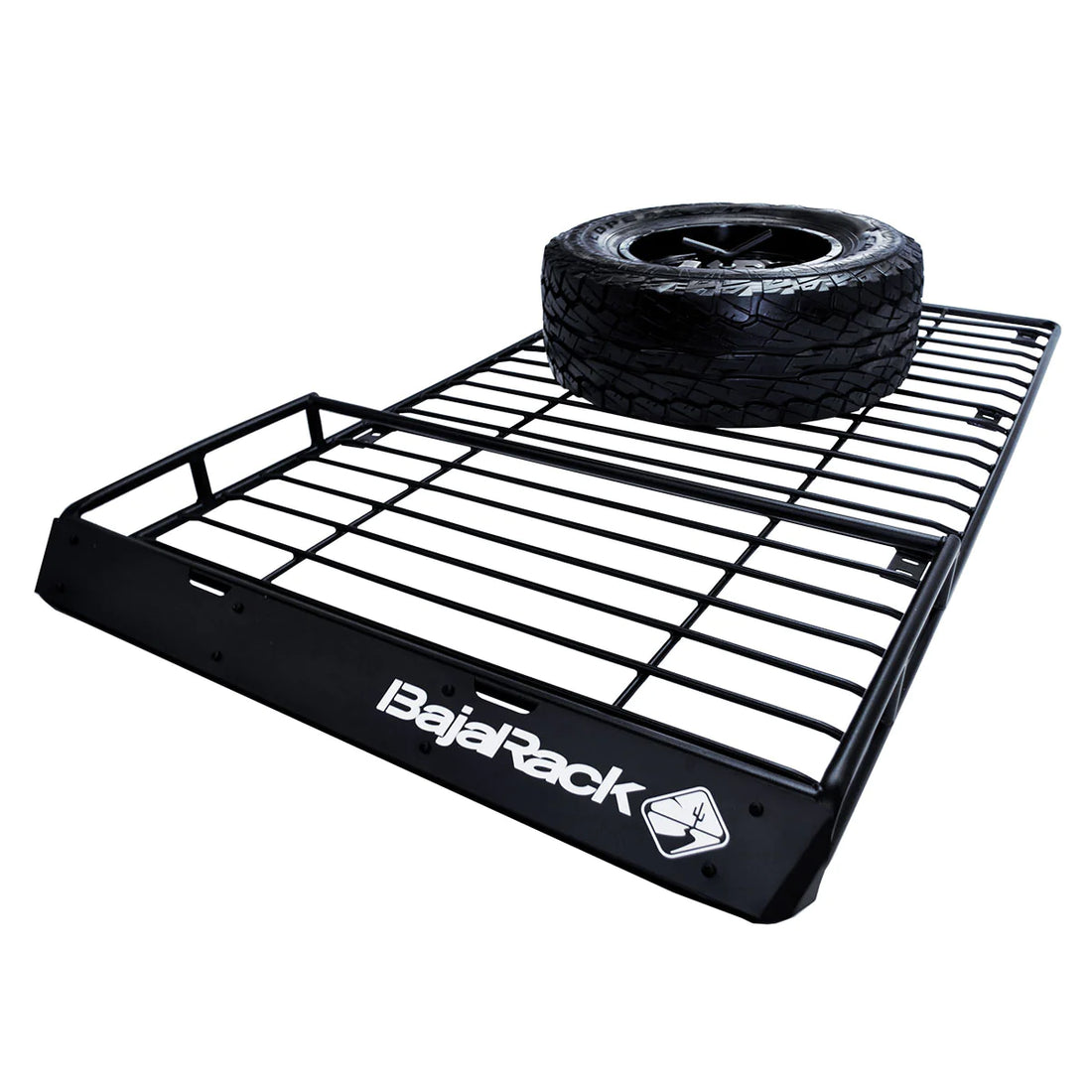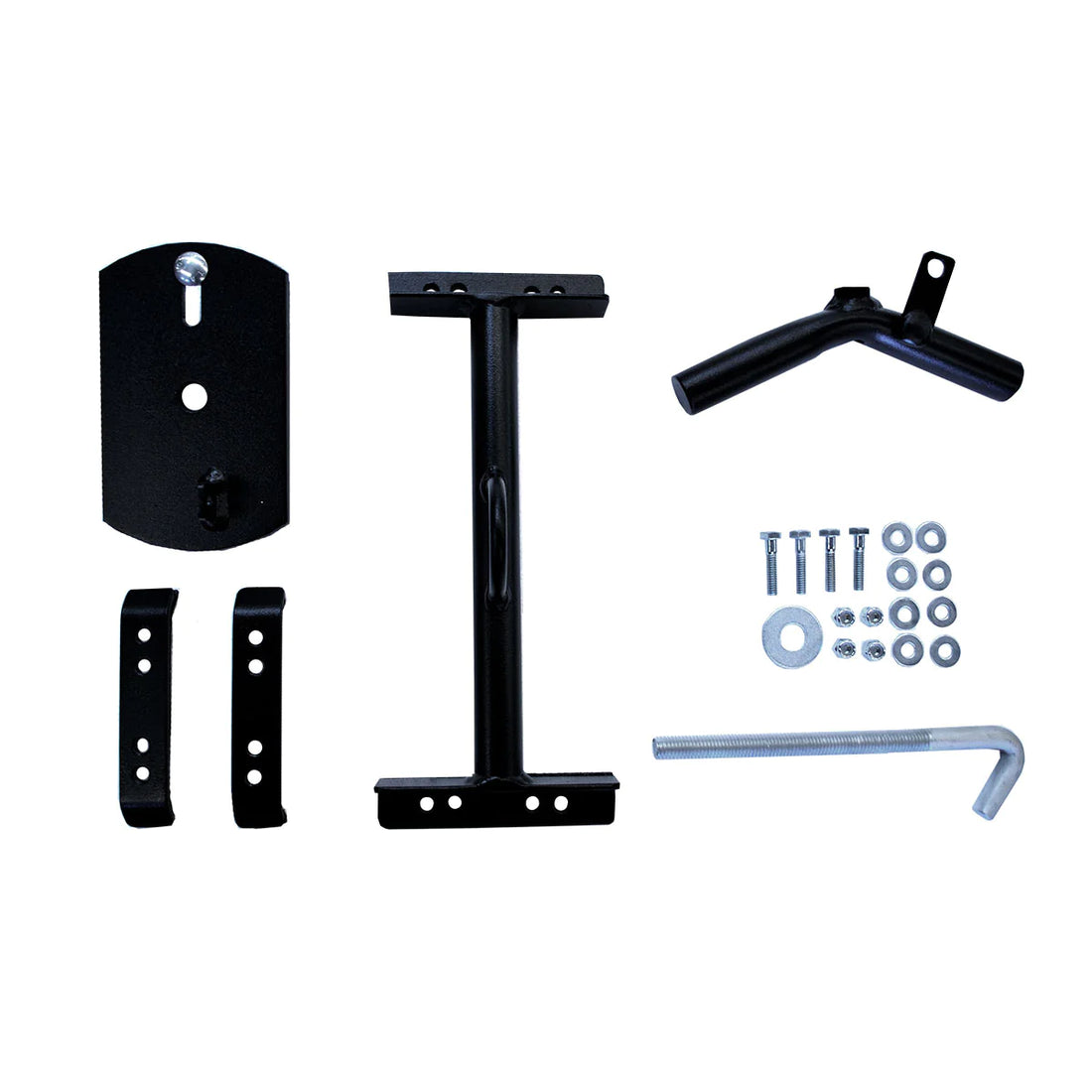 Our versatile Roof Rack Tire Mount, the perfect addition to enhance the functionality of your roof rack. Crafted with high-quality cold-rolled steel, this spare tire mount guarantees durability and reliability.
Our thoughtfully designed metal brackets provide a secure solution for mounting a spare wheel to the floor of your rack, excluding mesh flooring. With this tire mount, you can conveniently carry your spare tire on your roof rack, ensuring that you're always prepared for unexpected situations on the road. For added security, there are provisions to attach a lock, providing you with peace of mind wherever your adventures take you.
For your convenience, we recommend using a lock similar to the ones found at Masterlock.com to secure your valuable accessory. This ensures that your spare tire remains safe and protected, even during long journeys or when parked in unfamiliar areas.
Constructed with 1/8 inch (3.175 mm) thick steel and featuring a 1-inch (25.4 mm) tube, our Roof Rack Tire Mount is built to withstand the toughest conditions. The epoxy primer coating acts as a rust barrier, while the black powder coating adds a sleek finish, protecting against weather elements and giving it a stylish look.
Installation is a breeze with our mounting method, as this mount easily installs on the floor of your rack. Just follow our simple instructions, and you'll have your tire securely in place in no time.
Upgrade your roof rack with this durable and practical Roof Rack Tire Mount, and never worry about a flat tire slowing you down again. Get ready for your next adventure with confidence!
Share