Ram 2500/3500 Ambush-XT Front Bumper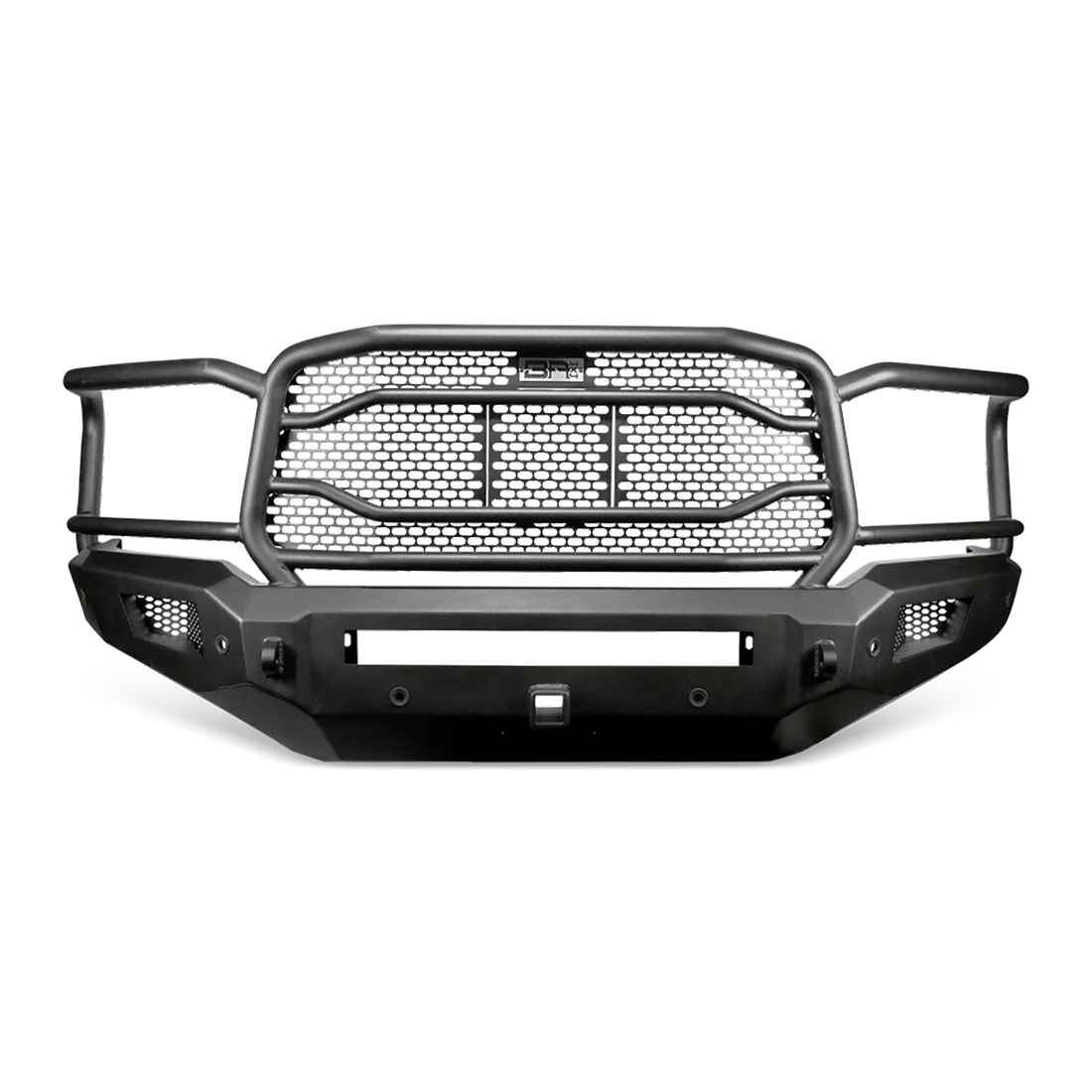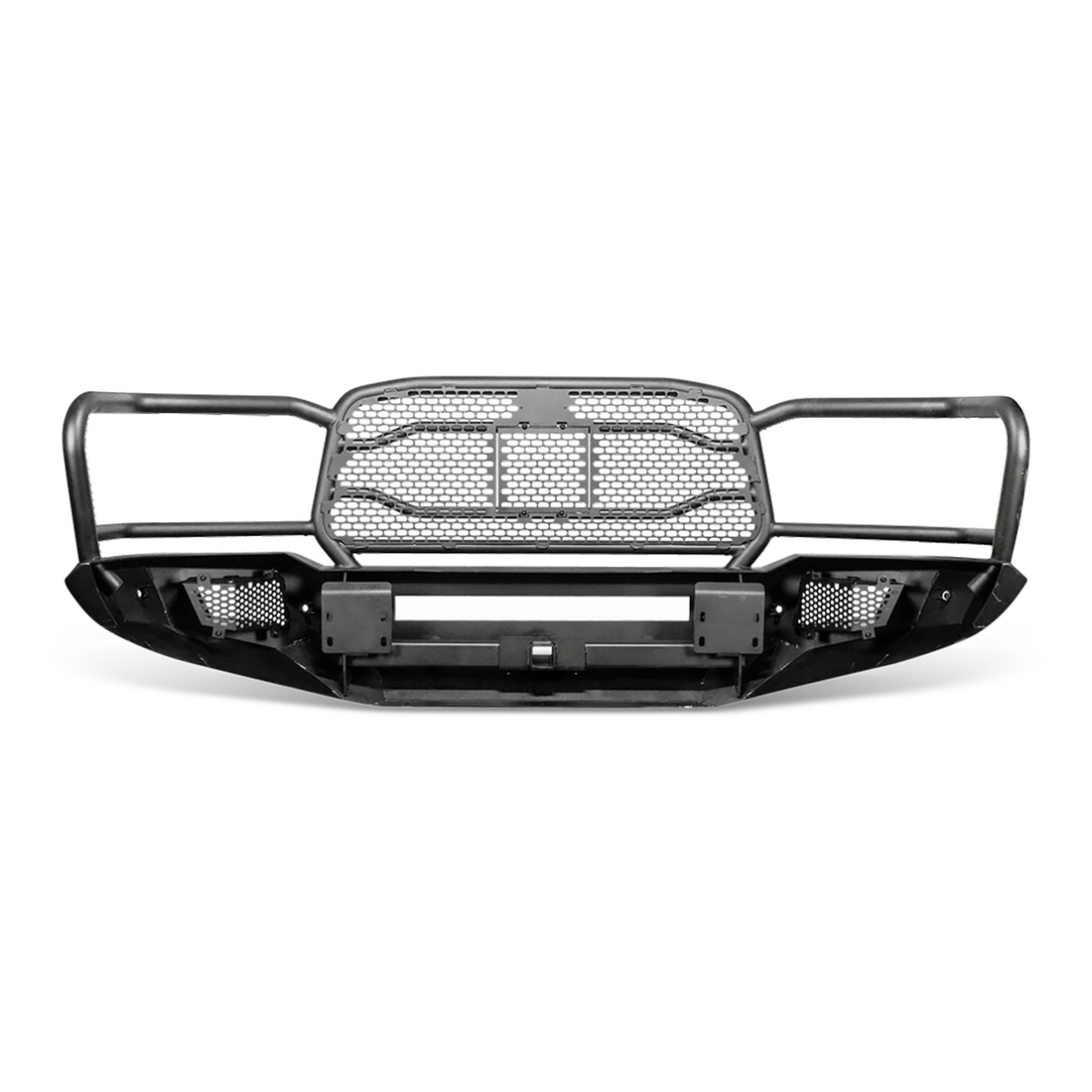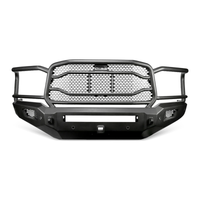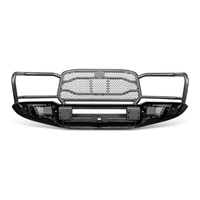 Ram 2500/3500 Ambush-XT Front Bumper
Upgrade your Dodge RAM 2500/3500 with the Ambush XT Front Bumper, designed to provide the ultimate protection while adding a touch of modern style. This bumper features a sleek design that contours and follows the O.E. body lines, enhancing the overall appearance of your truck.
Key Features:
One-piece wrap-around design for comprehensive grille and headlight protection
Sturdy construction with 2" main tube and 1.25"-1.50" supporting tubes
Mesh screen allows maximum airflow while safeguarding vital components
Integrated 2" receiver and shackle recovery mounts for added utility
Light fitment options: 30" dual row LED bar and 2 cube LEDs for enhanced visibility
OE sensor compatible for seamless integration with your truck's advanced features
Includes a skid plate for additional undercarriage protection
Not-winch compatible for a clean and sleek look
Crafted with durable 3/16" and 1/4" cold roll steel for superior strength
Easy bolt-on installation for hassle-free setup
Backed by a 3-year finish warranty and a limited lifetime guarantee
The Ambush XT Front Bumper is designed to withstand the demands of off-road adventures and daily use, ensuring long-lasting performance and reliability. With its integrated features, modern design, and easy installation, this bumper is the perfect upgrade for your RAM 2500/3500.
Share