Ram 1500 Crew Cab Side Steps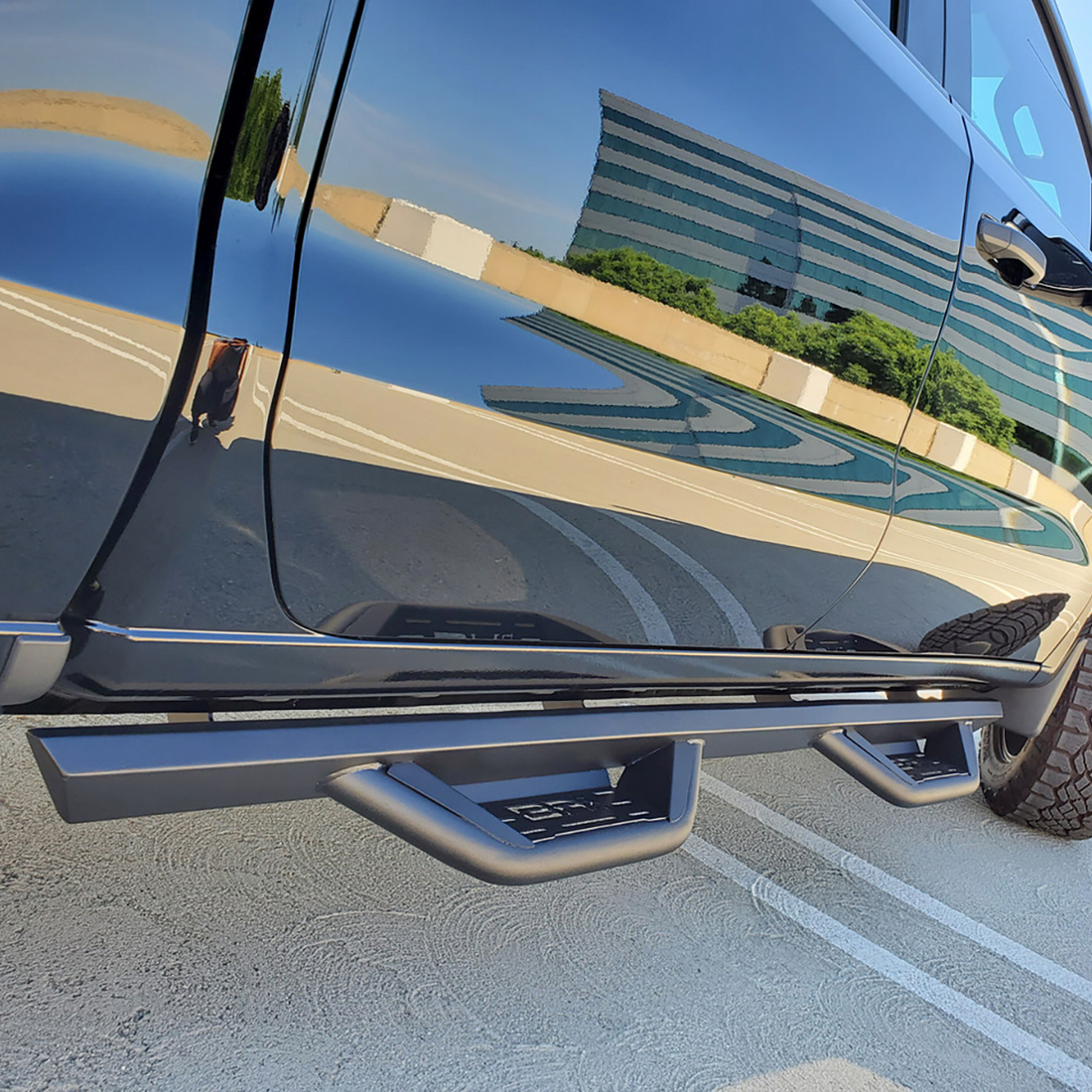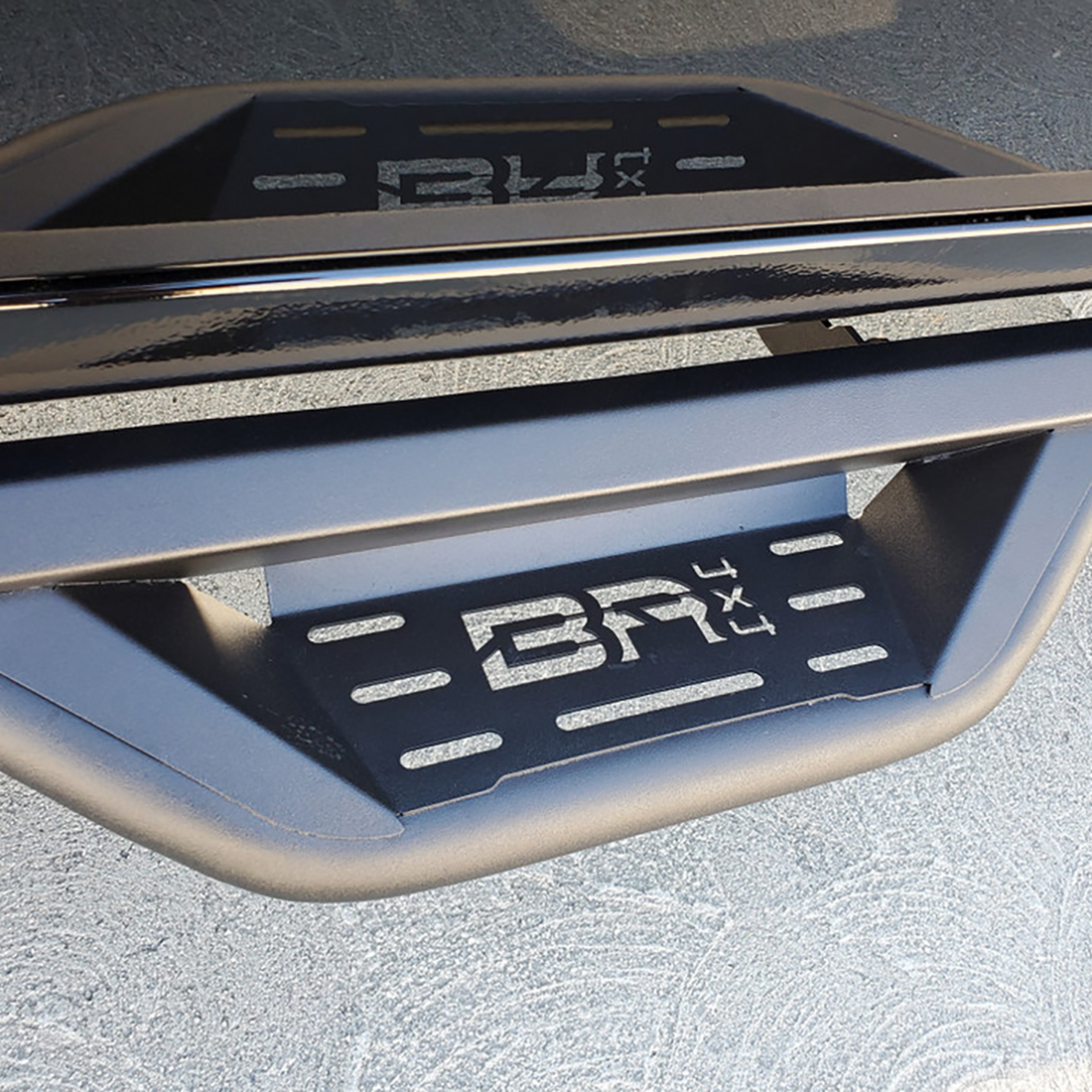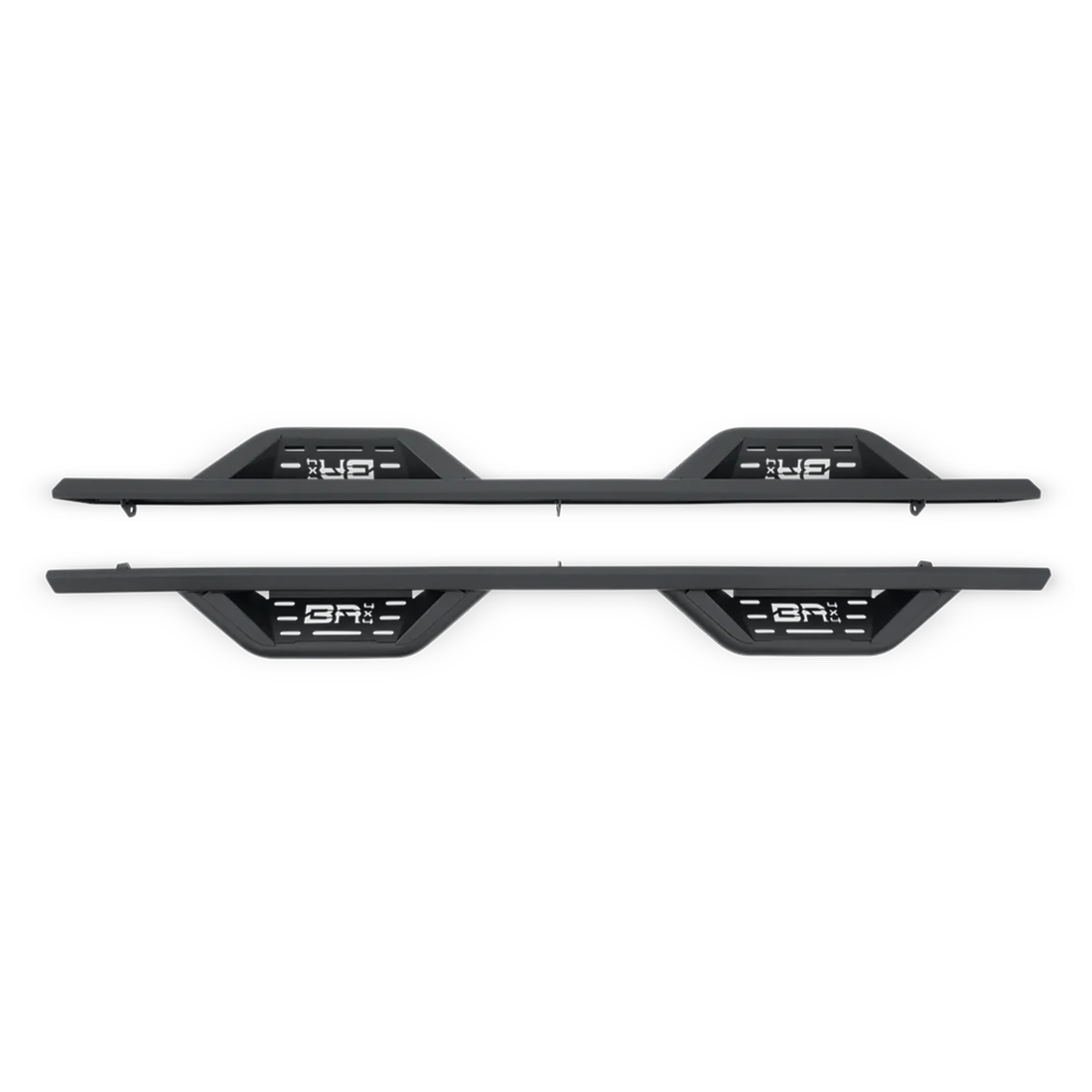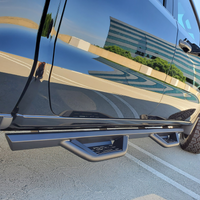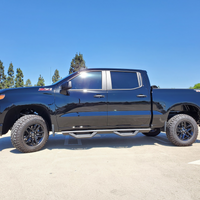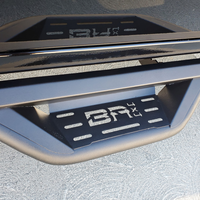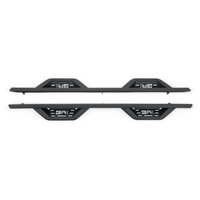 Ram 1500 Crew Cab Side Steps
Unmatched Style and Functionality. Upgrade your RAM 1500 with our premium Crew Cab Side Steps and experience the perfect combination of style and functionality. Designed specifically for the RAM 1500 Crew Cab, these side steps not only enhance the overall appearance of your truck but also provide practical benefits that make every ride more convenient.
Instant Style Boost: The sleek and modern design of our side steps adds a touch of sophistication to your RAM 1500. Crafted with attention to detail, these steps seamlessly blend with the truck's aesthetics, giving it an upgraded and refined look.
Hassle-Free Entry and Exit: Say goodbye to awkward maneuvers and make getting in and out of your truck a breeze. The carefully positioned side steps offer a convenient stepping platform, reducing the distance between the ground and the cab. No more struggling or stretching – simply step up and enjoy effortless access.
Slip-Resistant Durability: Built to withstand the rigors of daily use, our Crew Cab Side Steps are made from high-quality materials that ensure exceptional durability and longevity. The non-slip surface provides a secure footing, even in wet or icy conditions, ensuring your safety and peace of mind.
Uncompromising Strength and Protection. When it comes to the RAM 1500, strength and protection are paramount. Our Crew Cab Side Steps are engineered to deliver exceptional performance in all aspects, giving you the confidence to take on any adventure.
Heavy-Duty Construction: Our side steps are meticulously crafted using robust materials, making them capable of handling the toughest challenges. From off-road expeditions to heavy cargo loading, these side steps provide reliable support and withstand the test of time.
Guard Against Road Debris: Protect your truck's bodywork from mud, rocks, and other road debris with our Crew Cab Side Steps. These steps act as a shield, reducing the risk of damage and maintaining your RAM 1500's pristine appearance.
Reinforced Structural Integrity: The reinforced construction of our side steps ensures they remain firmly attached to your truck, regardless of the terrain. With their exceptional load-bearing capacity, you can trust these steps to support you and your passengers with unwavering stability.
Easy Installation. We understand the importance of convenience and personalization. That's why our RAM 1500 Crew Cab Side Steps are designed with easy installation and customization in mind, allowing you to tailor your truck to suit your unique preferences.
Simple Installation Process: Our side steps come with a comprehensive installation guide, making the process quick and hassle-free. With basic tools and minimal effort, you can have them securely mounted on your RAM 1500 in no time, without the need for professional assistance.
Sleek fitting main bar sits high and tight to the vehicle body
2" ergonomic style drop step strategically placed at the door
Steel construction for strength and durability
Cab length configuration
Durable 2-stage light textured black powder coat finish
3 year finish / limited lifetime warranty
Share