Evolution Hard Shell Rooftop Tent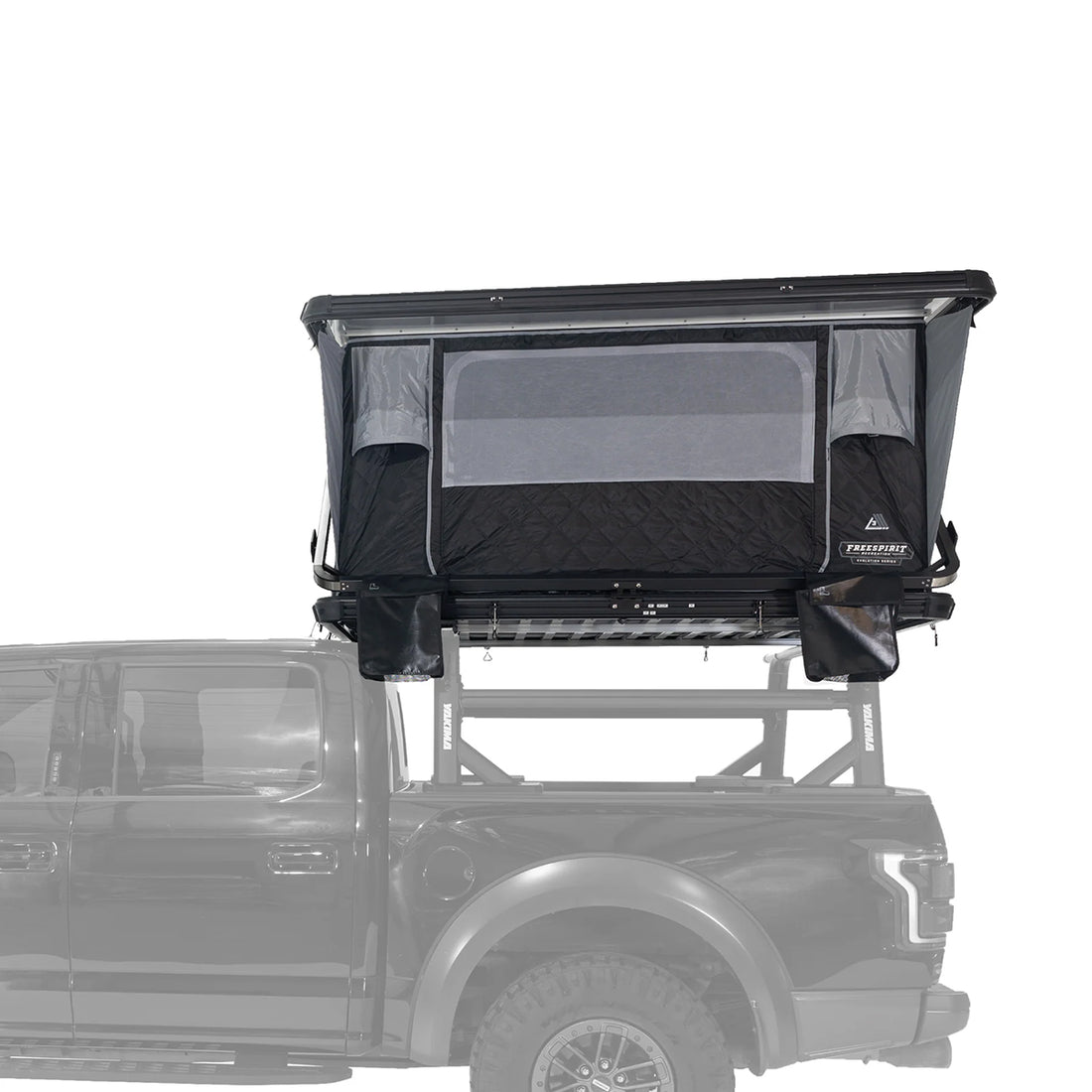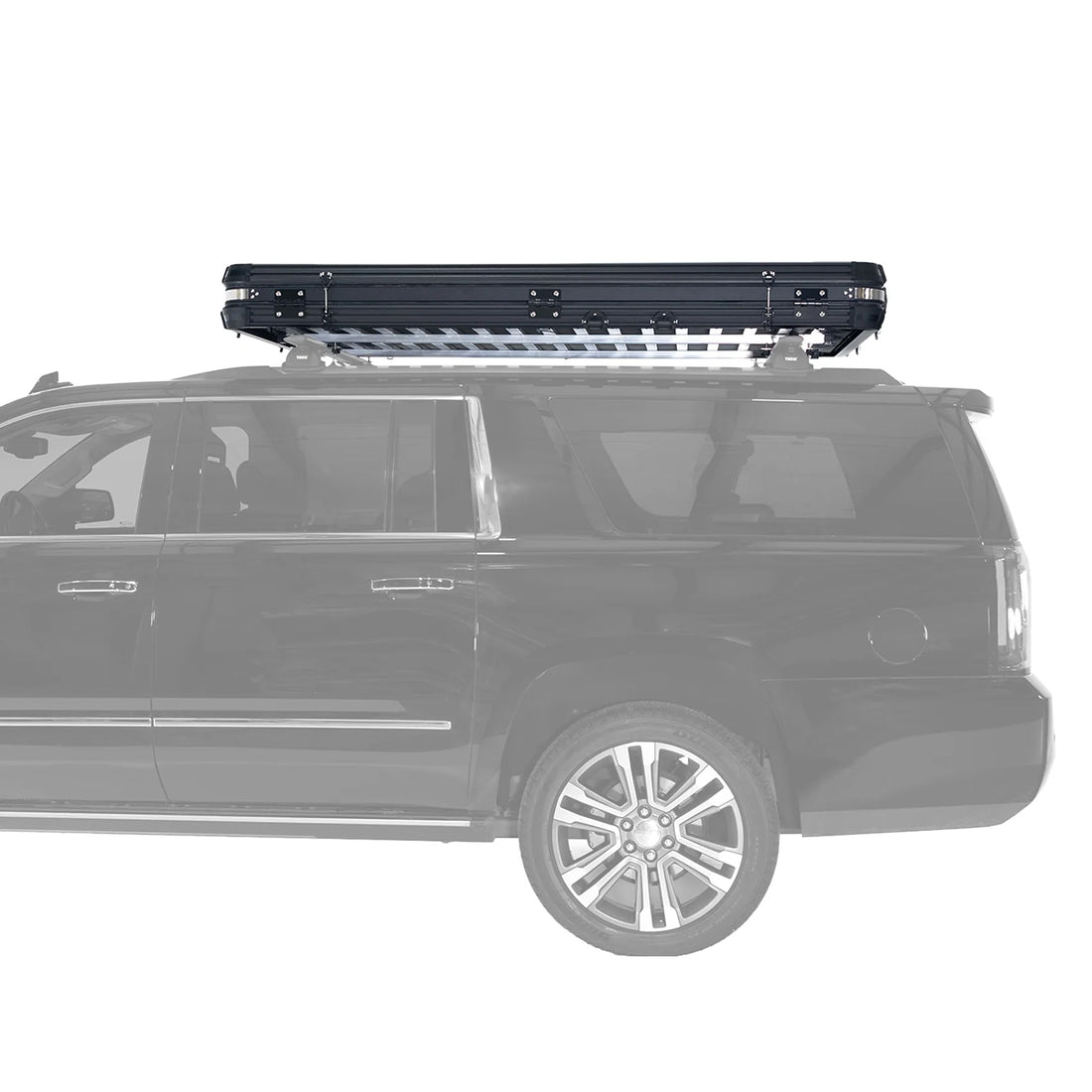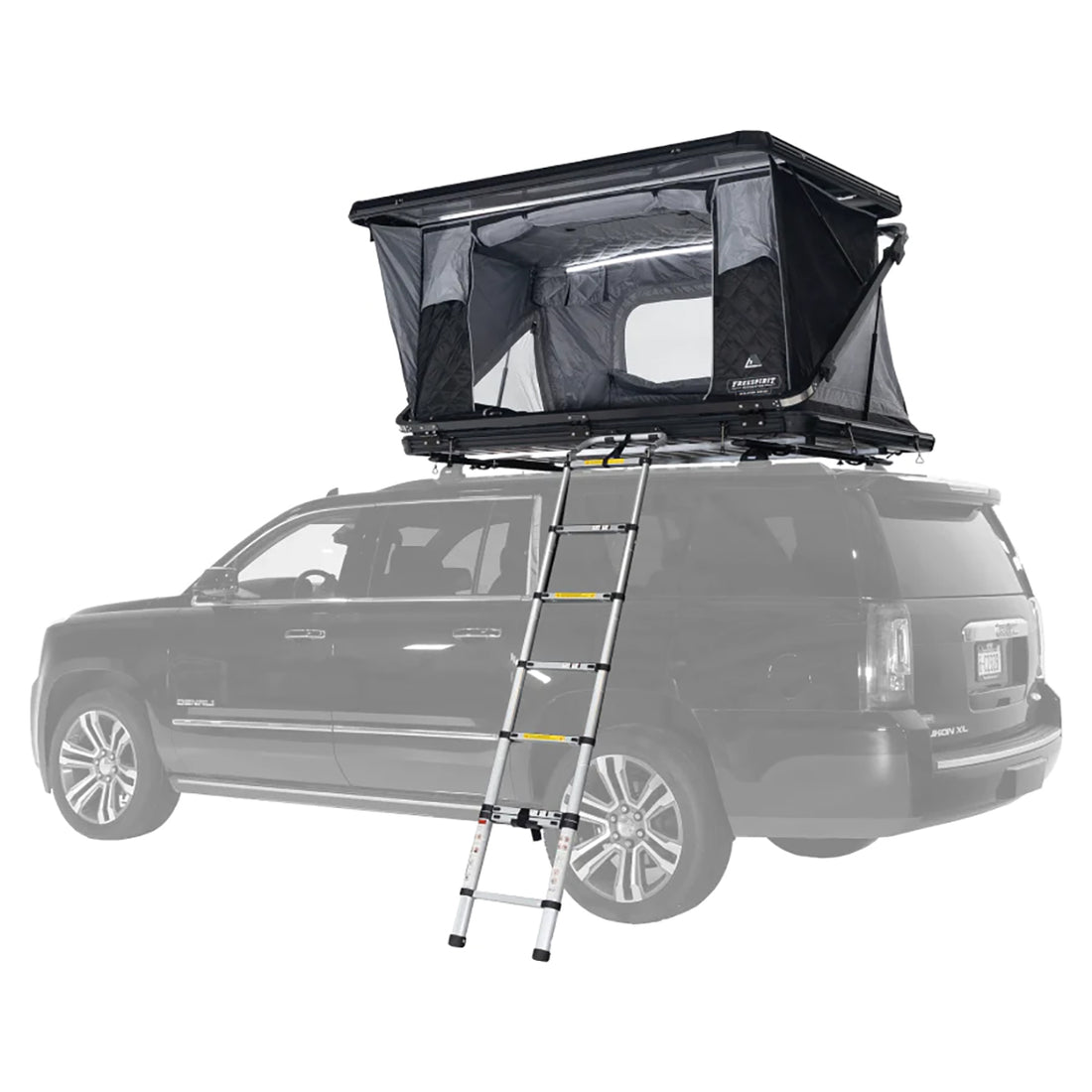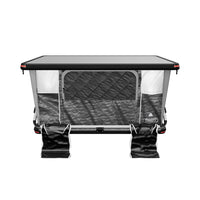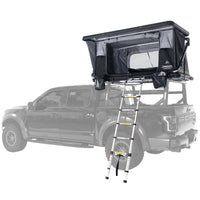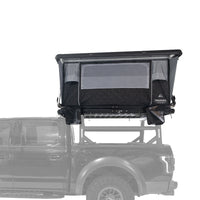 Evolution Hard Shell Rooftop Tent
The Evolution Series Rooftop Tent has a new and enhanced look with a textured black top design. Enhanced zippers and buckles along with a new ladder mount make the 2022 model of the Evolution, the rooftop tent that will elevate your adventures!
Available in 49" with room for 1-2 people and 55" with room for 2-3 people, the gas strut assist sets it up in seconds. Both sizes come with the premium Freespirit Recreation tri-layer fabric making multi-season camping comfortable. The integrated LED light strip inside gives you light when you need it.  The views are amazing!  Large front opening with half mesh screen, large back window, 2 side windows.  All models come with zippered attached black out window coverings that can be opened for great views or closed for privacy.
Quick Deployment: Even with tired eyes and heavy feet, the Evolution's unique design offers the quickest and easiest setup of all our rooftop tents.
Its (8) adjustable latches diversify the overall pressure needed to deploy or securely close the tent, so there's not one part that's too difficult.
Simply unhinge the latches, raise the sides and set the ladder.
Flexible Storage: Even when closed, the Evolution can fit our Double Sleeping Bag inside its frame. Outside it's frame, you can add a pair of our crossbars to bring the bulkiest gear with you.
The Evolution also features channel slots on all four sides, top and bottom, in order to maximize your options. With the addition of each awning bracket, you get 25 lbs more weight capacity for your awnings, canisters, tools, showers, etc...
Potential Setup: Available in two widths, 49" & 55", the Evolution fits any vehicle and adds mounting options with our crossbars or brackets. 
Insulated: The Evolution's Tri-Layer tent body keeps you warmer in the winters and cooler in the summers. Similar to premium puffy jackets, it's sonic-welded and moisture-wicking.
Integrated LED: Illuminate the room with the LED light strip that runs along the ceiling of your tent. Powered via USB type A, it rests overhead
Share