Overland Bed Rack for Jeep Gladiator JT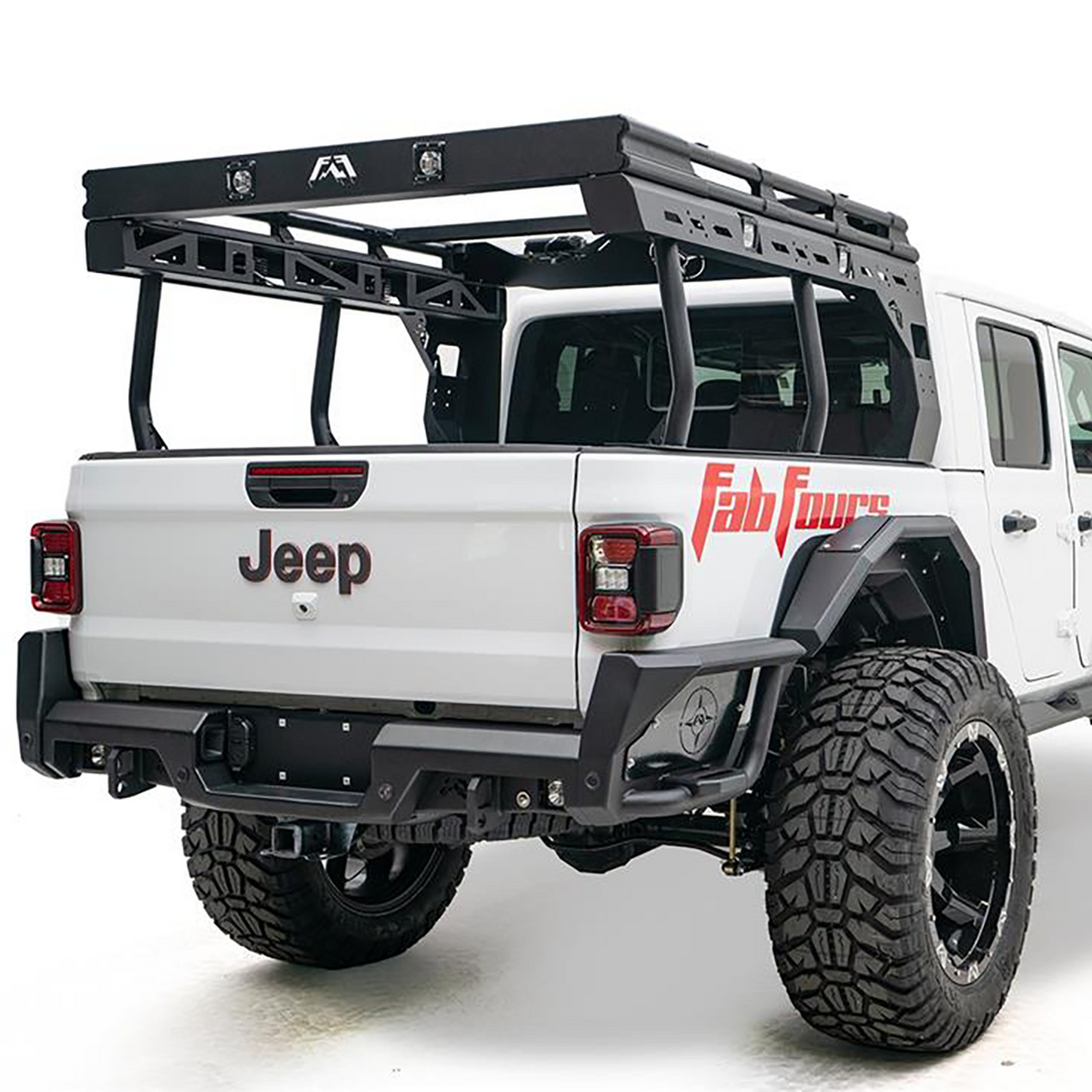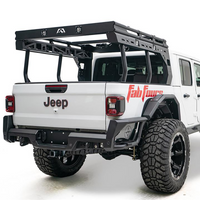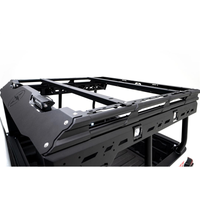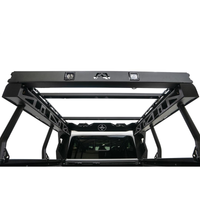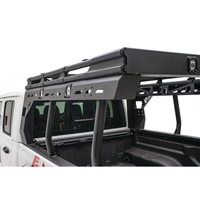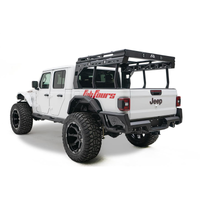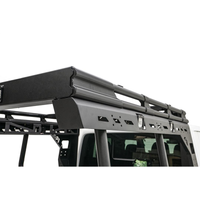 Overland Bed Rack for Jeep Gladiator JT
Experience the ultimate combination of style and functionality with the Fab Fours' Overland Bed Rack for the Jeep Gladiator. This rack is designed for outdoor enthusiasts who can't get enough of the great outdoors and offers an ideal solution for transporting your favorite adventure gear.
It's the perfect companion for your outdoor excursions, allowing you to securely transport your kayaks, stand-up paddle boards, mountain bikes, or rooftop tents to your next destination.
With multiple mounting points and tie-down points, this rack offers you the flexibility to secure your gear in place, ensuring a safe and hassle-free journey. Load up your kayaks and hit the water, strap on your mountain bikes and conquer the trails, or set up your rooftop tent and camp under the stars. This rack provides the convenience and peace of mind you need for all your outdoor adventures.
Worried about the weight? Don't be! The included cross-members can handle up to 500 lbs, giving you the confidence to carry your equipment without any concerns. So, pack up your gear and hit the road with ease, knowing that your gear is securely held in place.
Getting access to your roof has never been easier. Thanks to the integrated roof access step, you can effortlessly load and unload your equipment, making the process quick and convenient. Spend less time on logistics and more time enjoying the activities you love.
Durability is key, and that's why this bed rack is constructed with tough 12-gauge steel. It's built to withstand the ruggedness of outdoor adventures, ensuring it stands strong no matter the conditions. From bumpy off-road trails to unpredictable weather, this rack is designed to handle it all, so you can focus on enjoying your chosen outdoor activity.
Installation is a breeze, so you can spend less time setting up and more time immersing yourself in nature. Plus, with its proudly made in the USA label, you can support local craftsmanship and trust in the quality of this exceptional product.
Gear up, load up, and embark on your next outdoor escapade with the Fab Fours' Overland Bed Rack. Whether you're heading to the water, hitting the trails, or setting up camp, this rack ensures your gear is transported with ease and style. Embrace the freedom of the open road and make unforgettable memories in the great outdoors.
Share