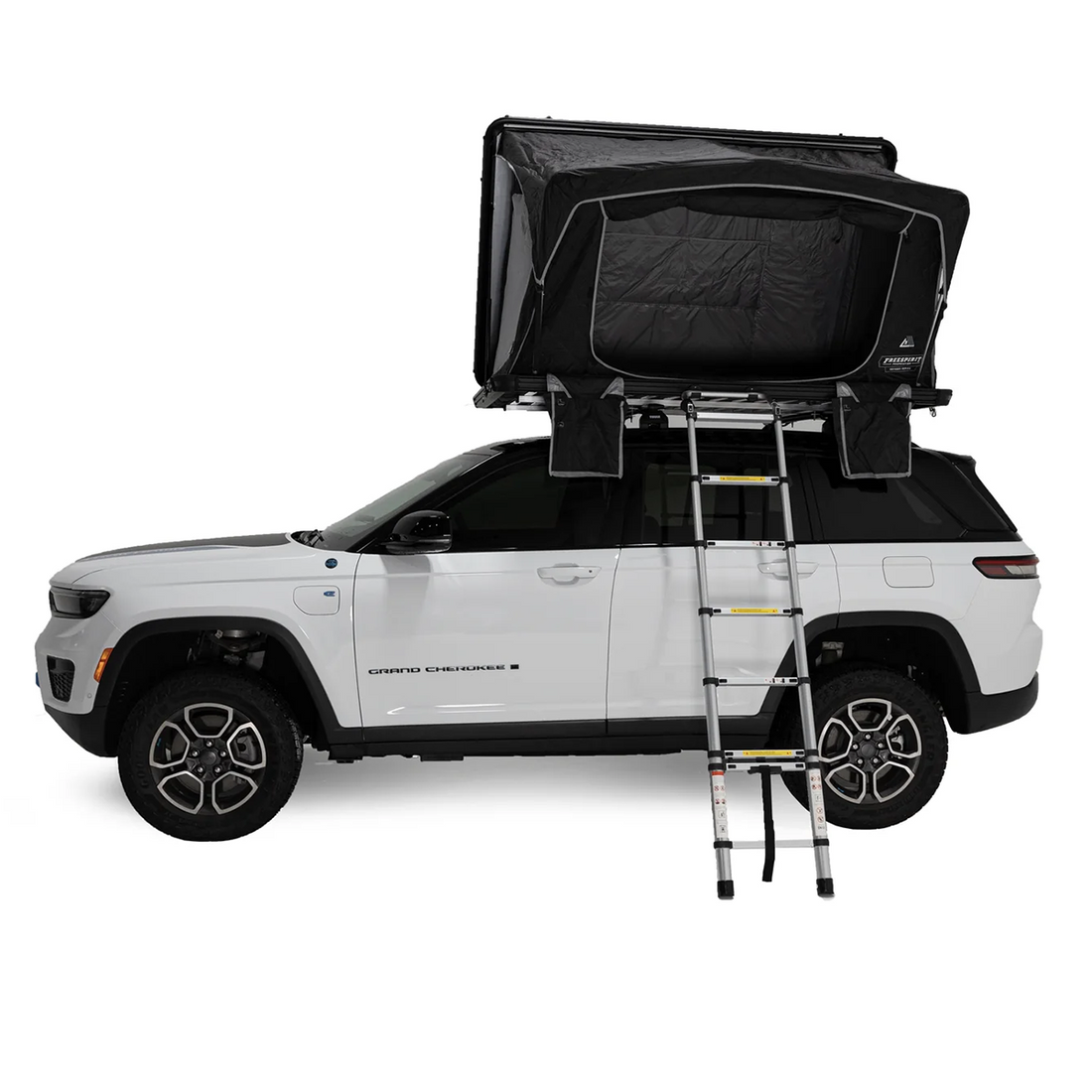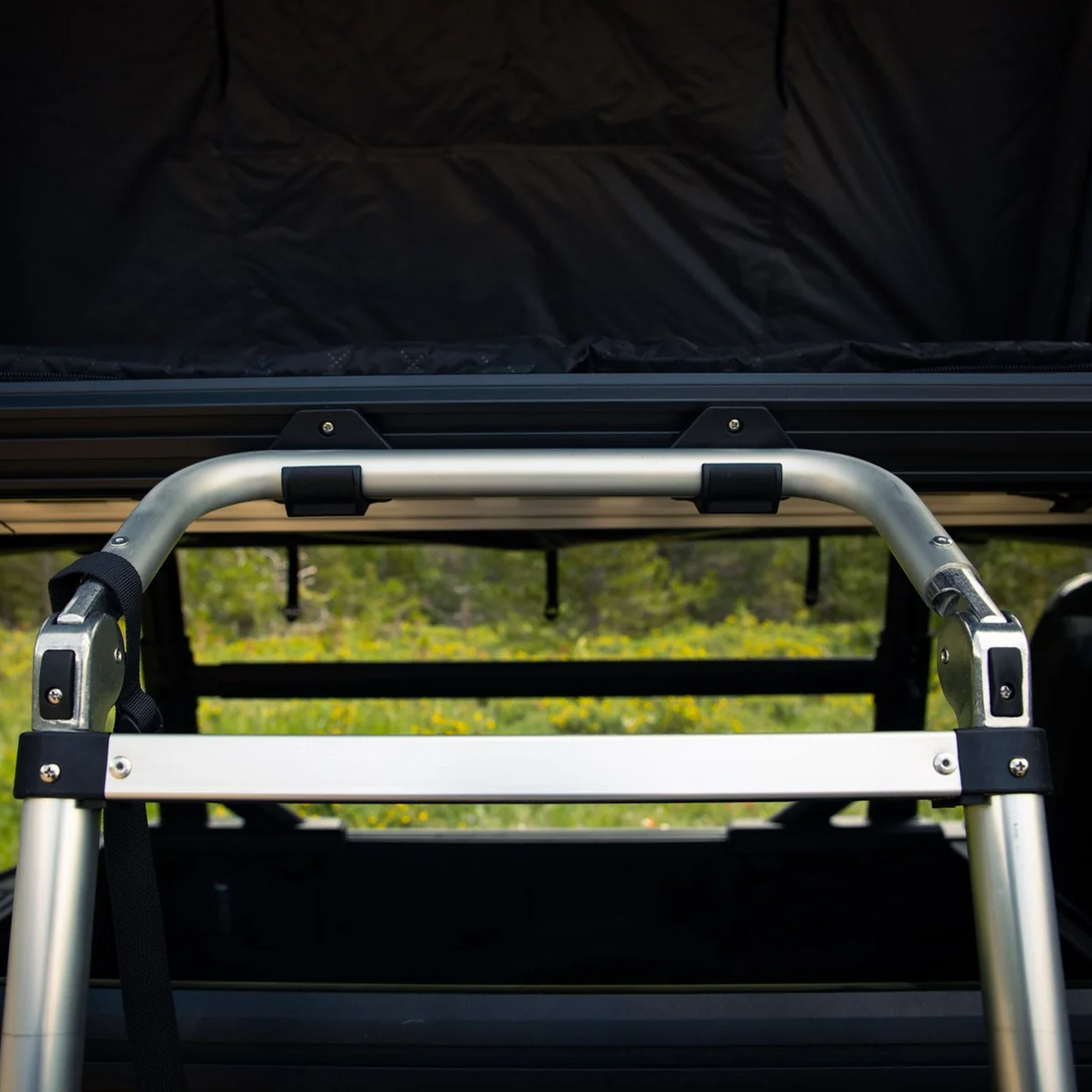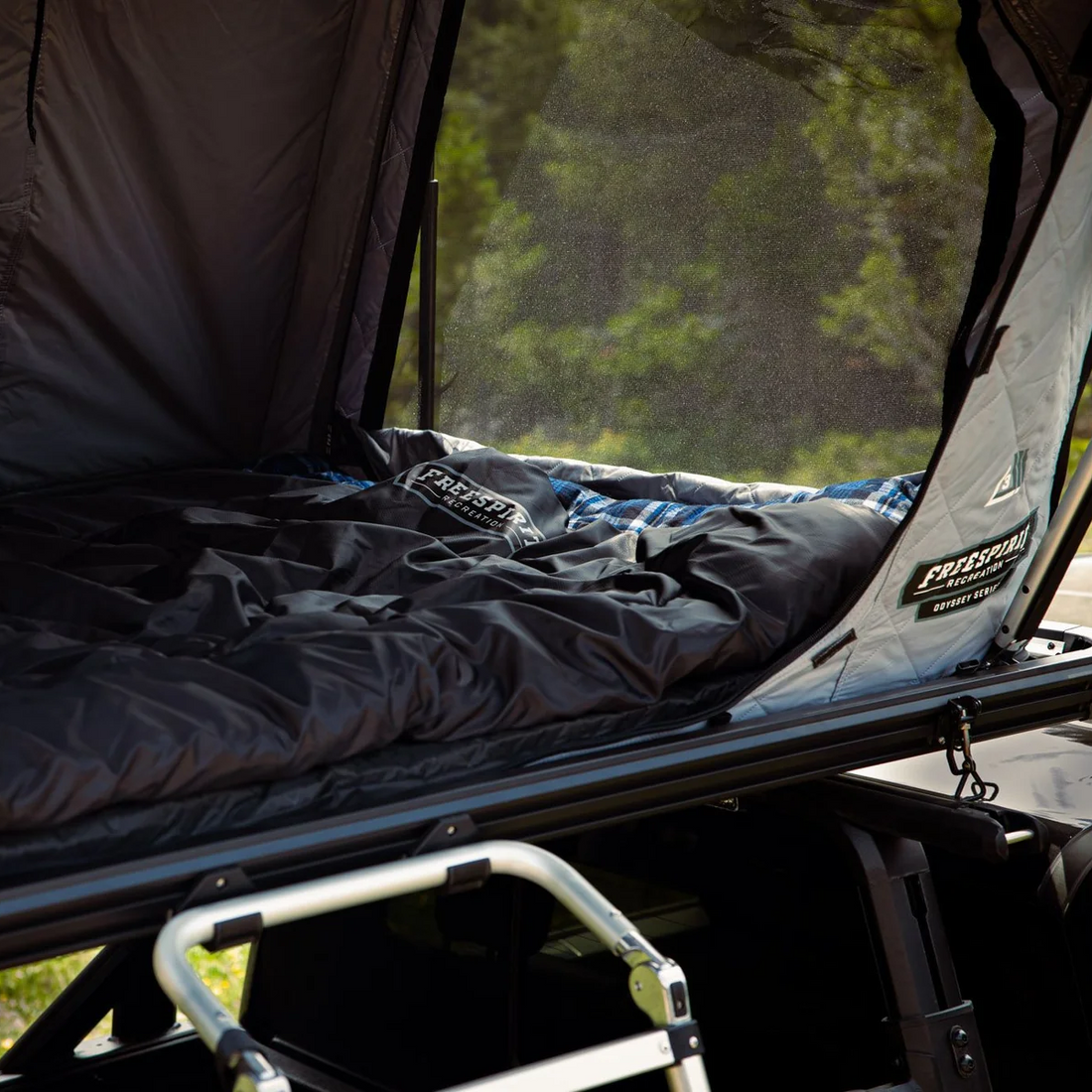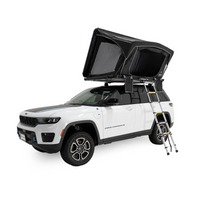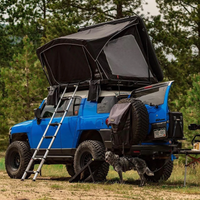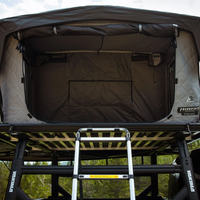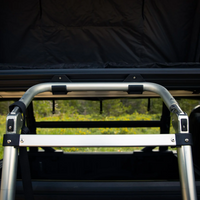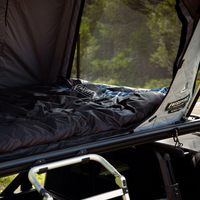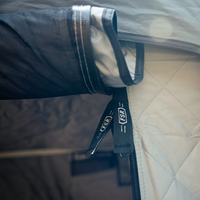 Elevate Your Adventures with the All-New 2021 Odyssey Rooftop Tent: Experience the all-new Odyssey Series Rooftop Tent, boasting a captivating textured black top design. With enhanced zippers and buckles, coupled with a redesigned ladder mount, this latest model of the Odyssey will take your outdoor escapades to new heights!
Discover the Perfect Blend of Style and Functionality. Choose from two sizes tailored to your needs. The 49" option offers ample space for 1-2 people, while the 55" variant comfortably accommodates 2-3 adventurers. Setting up camp is a breeze with the gas strut assist, allowing you to have your tent ready in seconds. Rest easy in any season with the premium Freespirit Recreation tri-layer fabric, providing unrivaled comfort for multi-season camping. Plus, the integrated LED light strip inside ensures you have illumination whenever you need it.
Multi-season comfort with tri-layer fabric. Elevate your adventures with the enhanced 2021 Odyssey Series Rooftop Tent. Embrace the sleek design, superior functionality, and ultimate comfort that will transform your outdoor experiences into unforgettable memories.
Share