Nomad Wood Burning Tent Stoves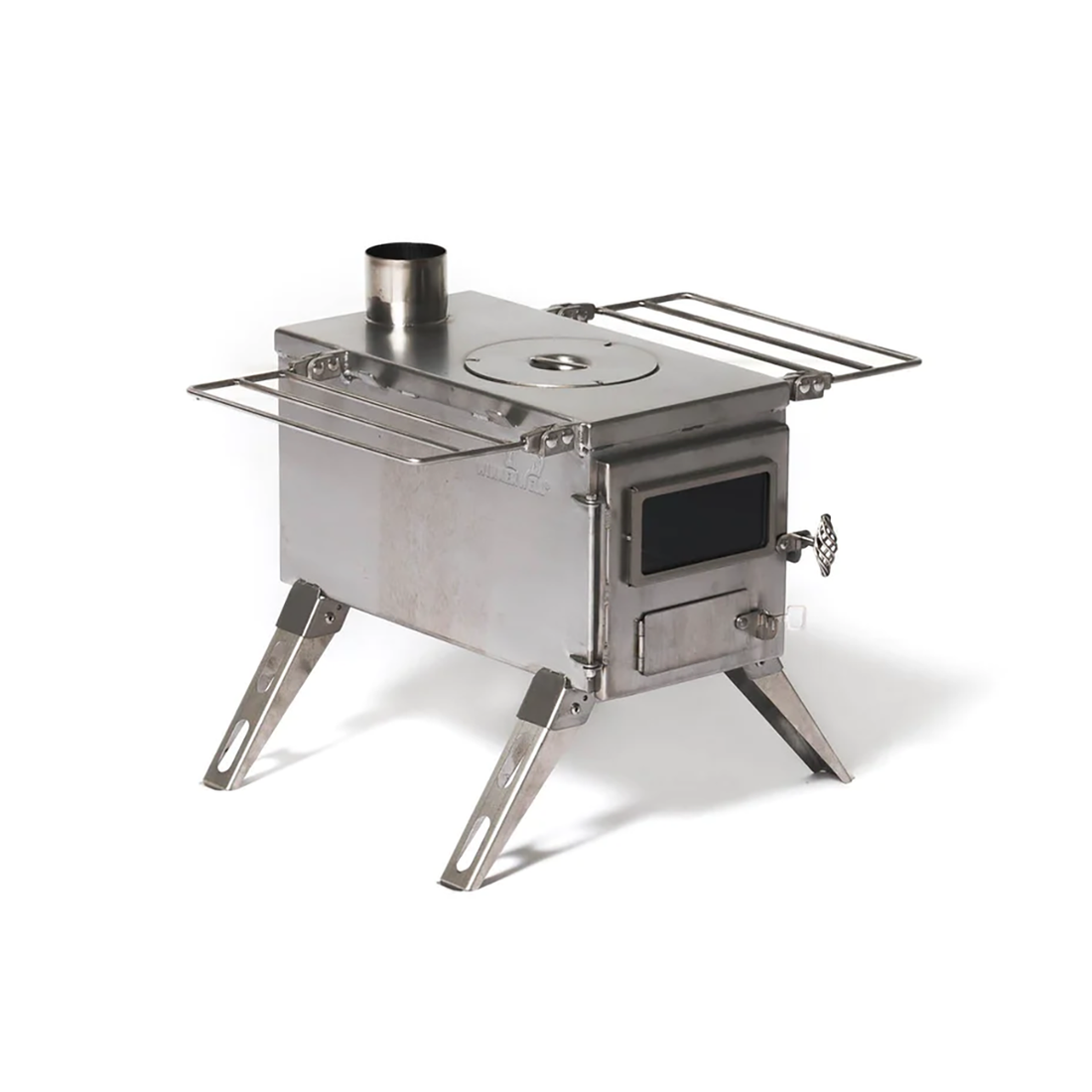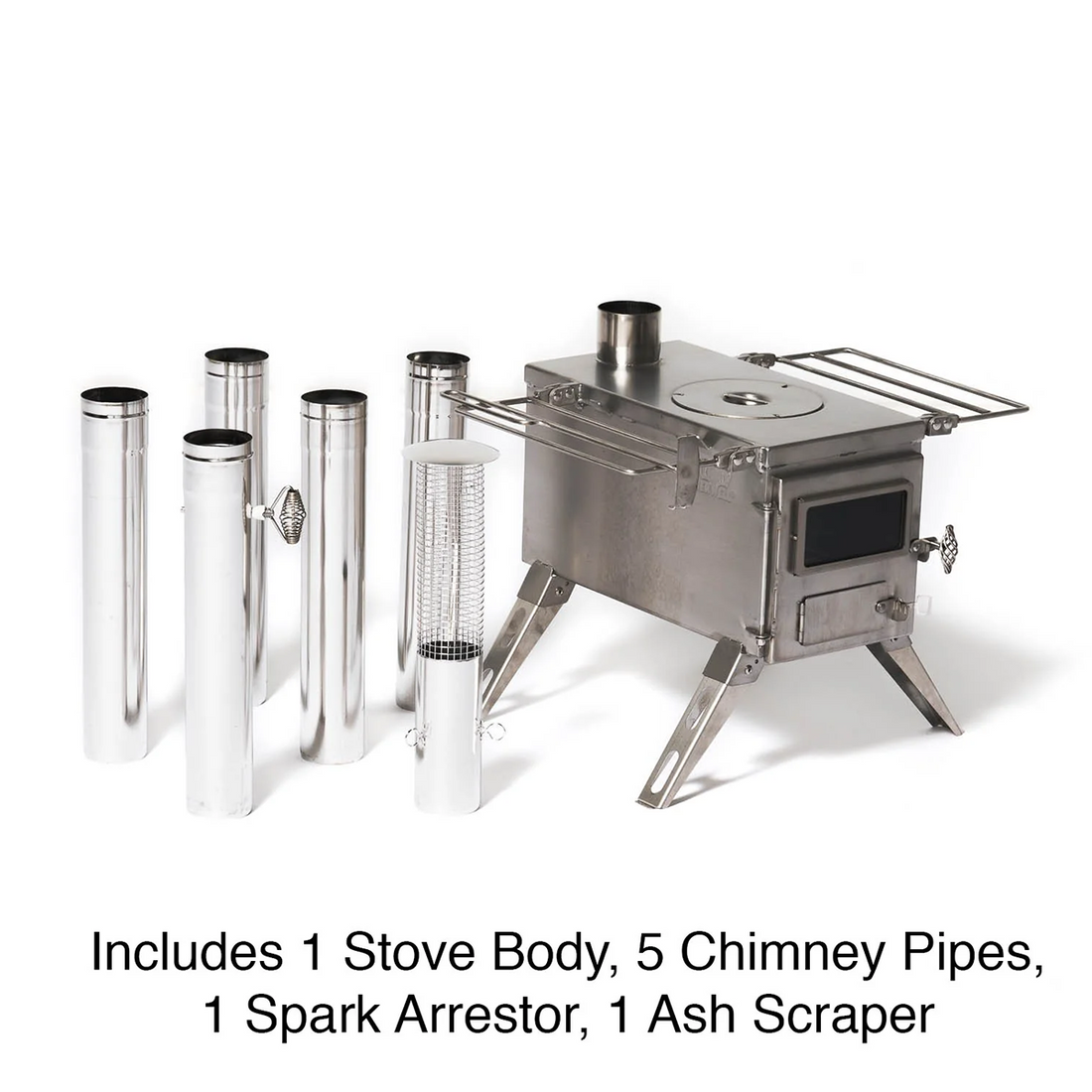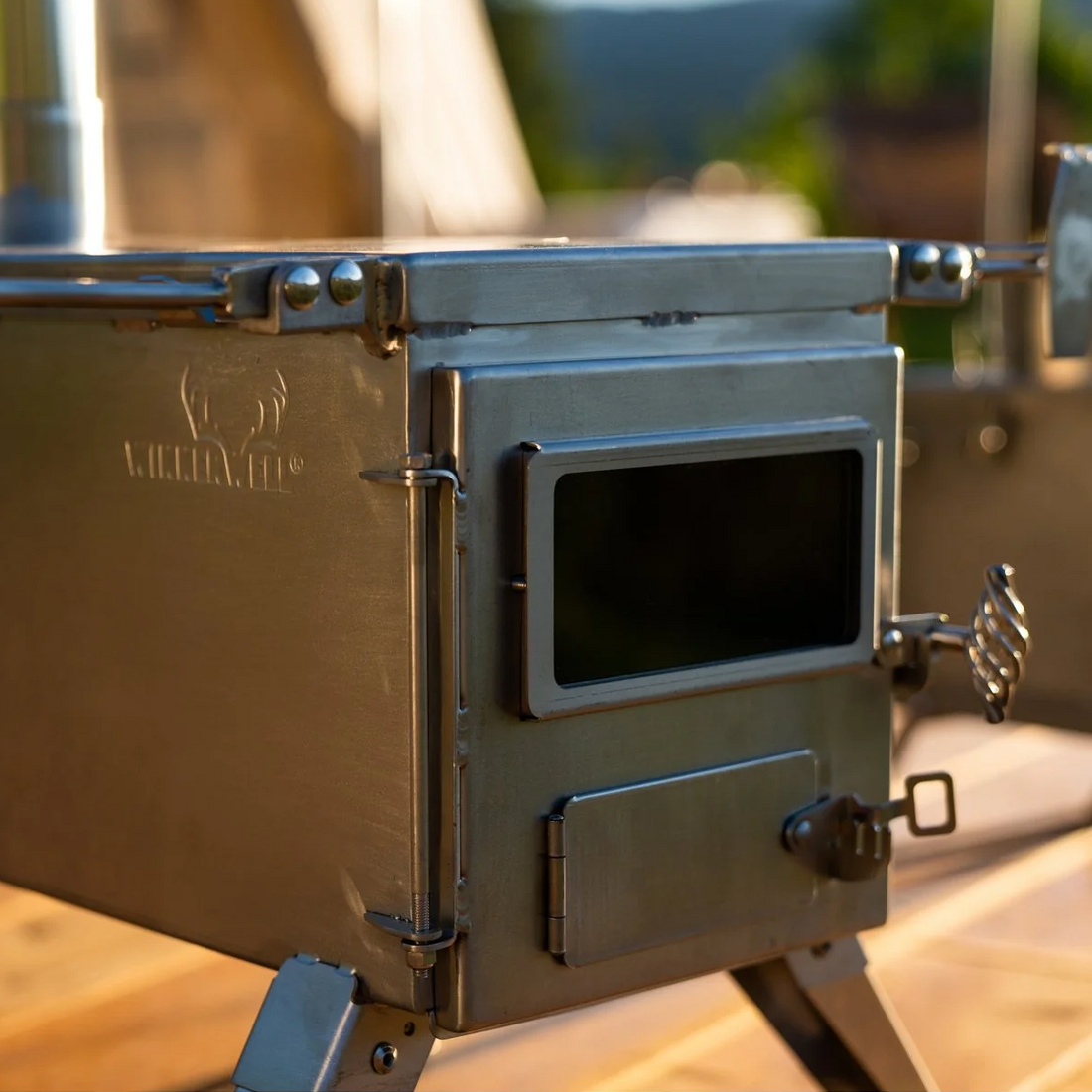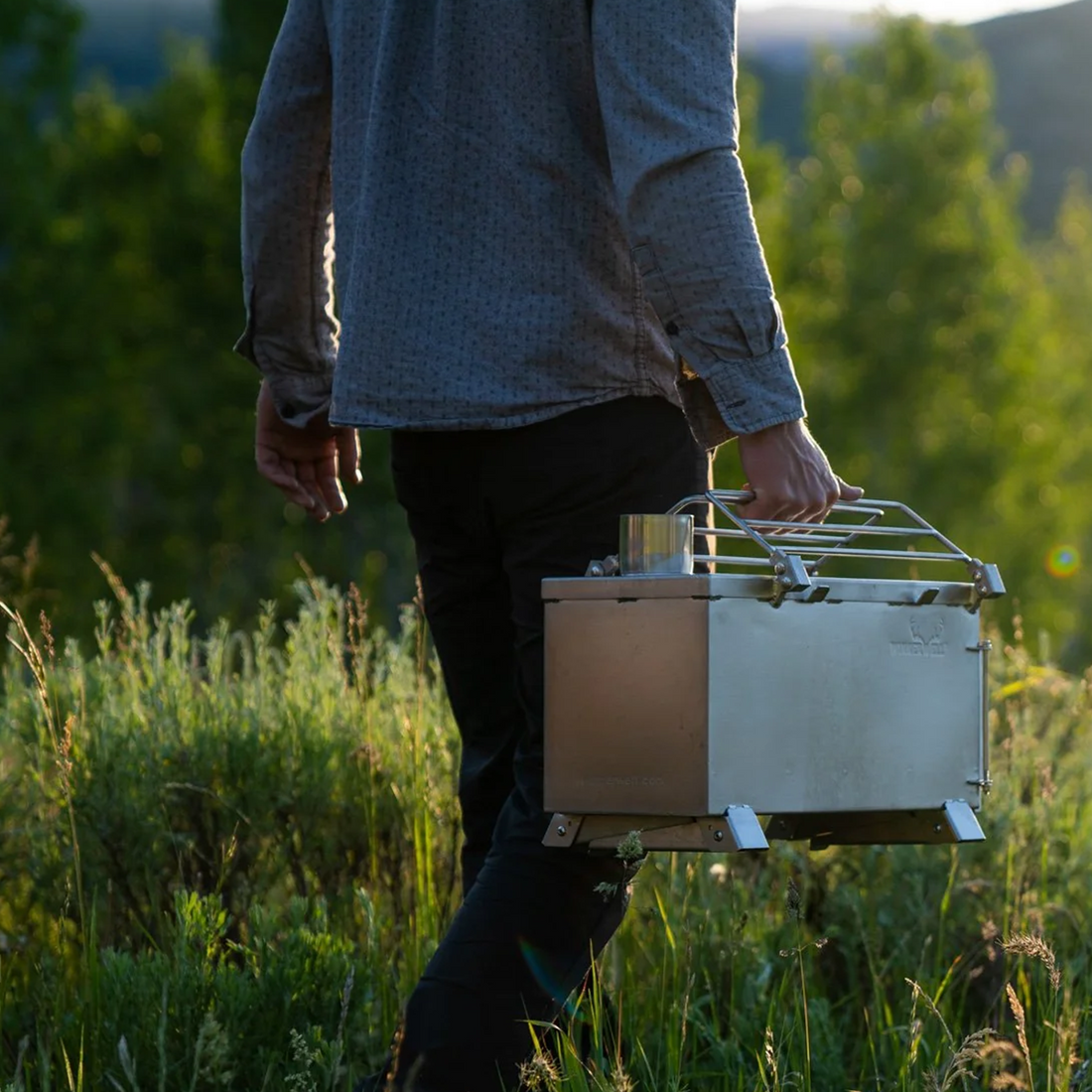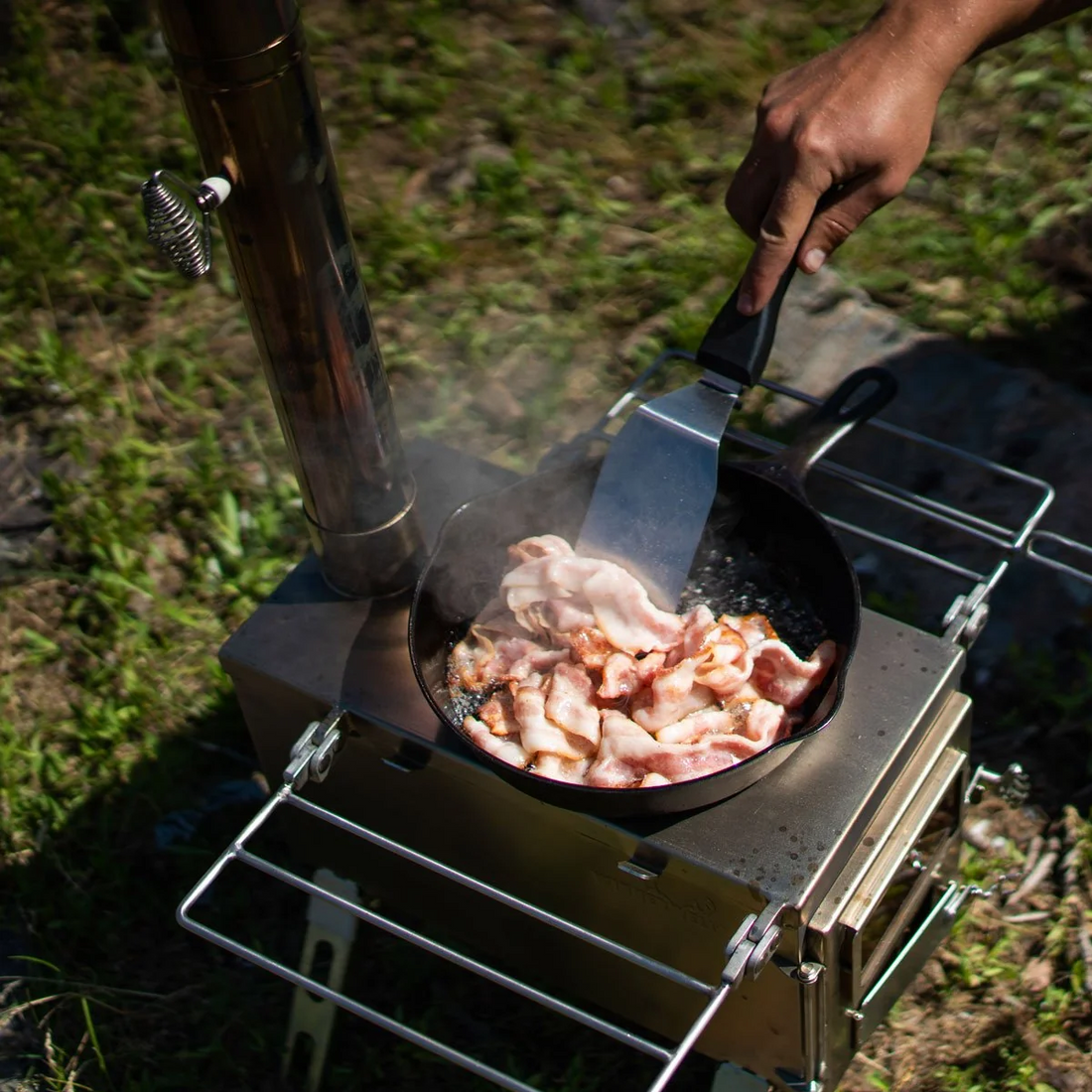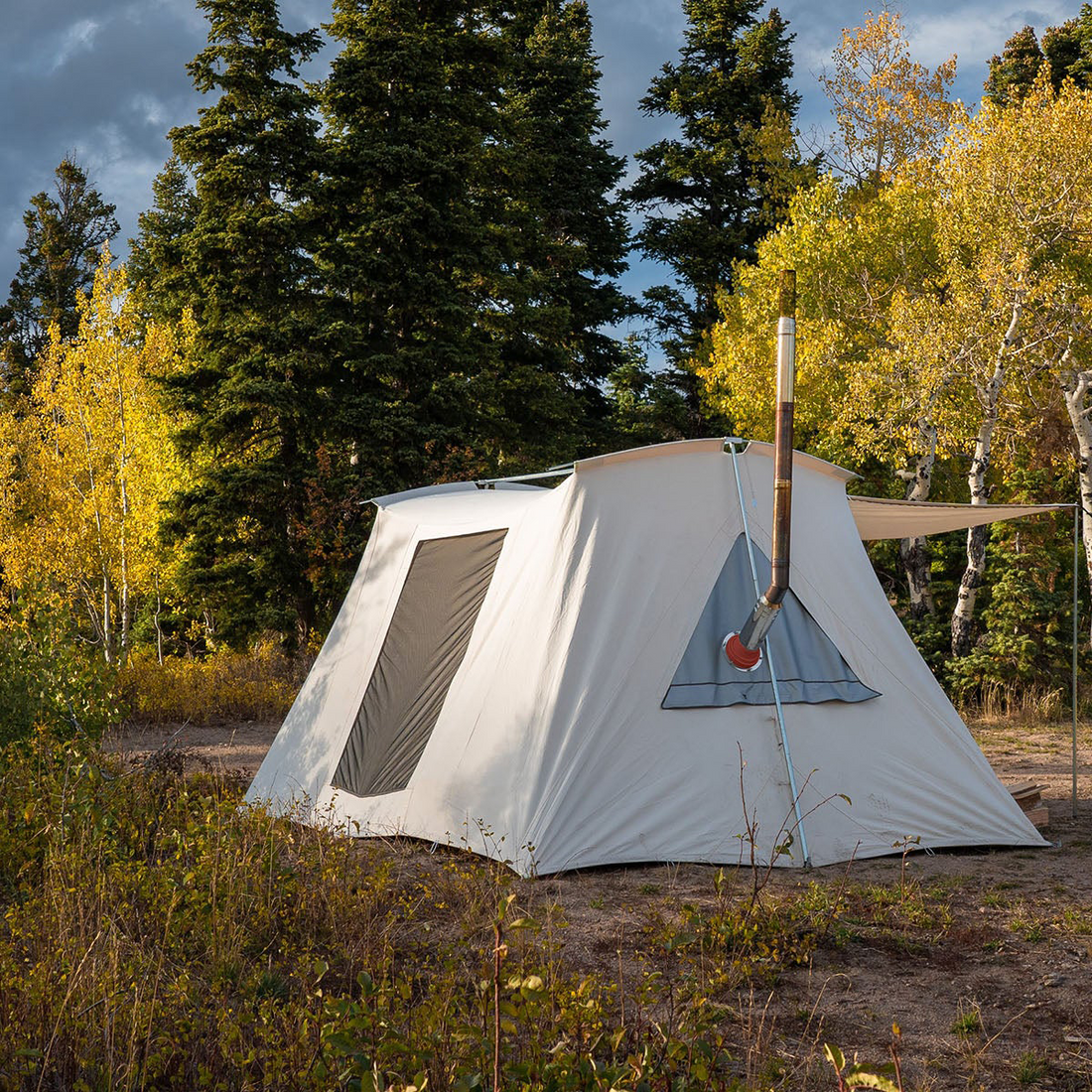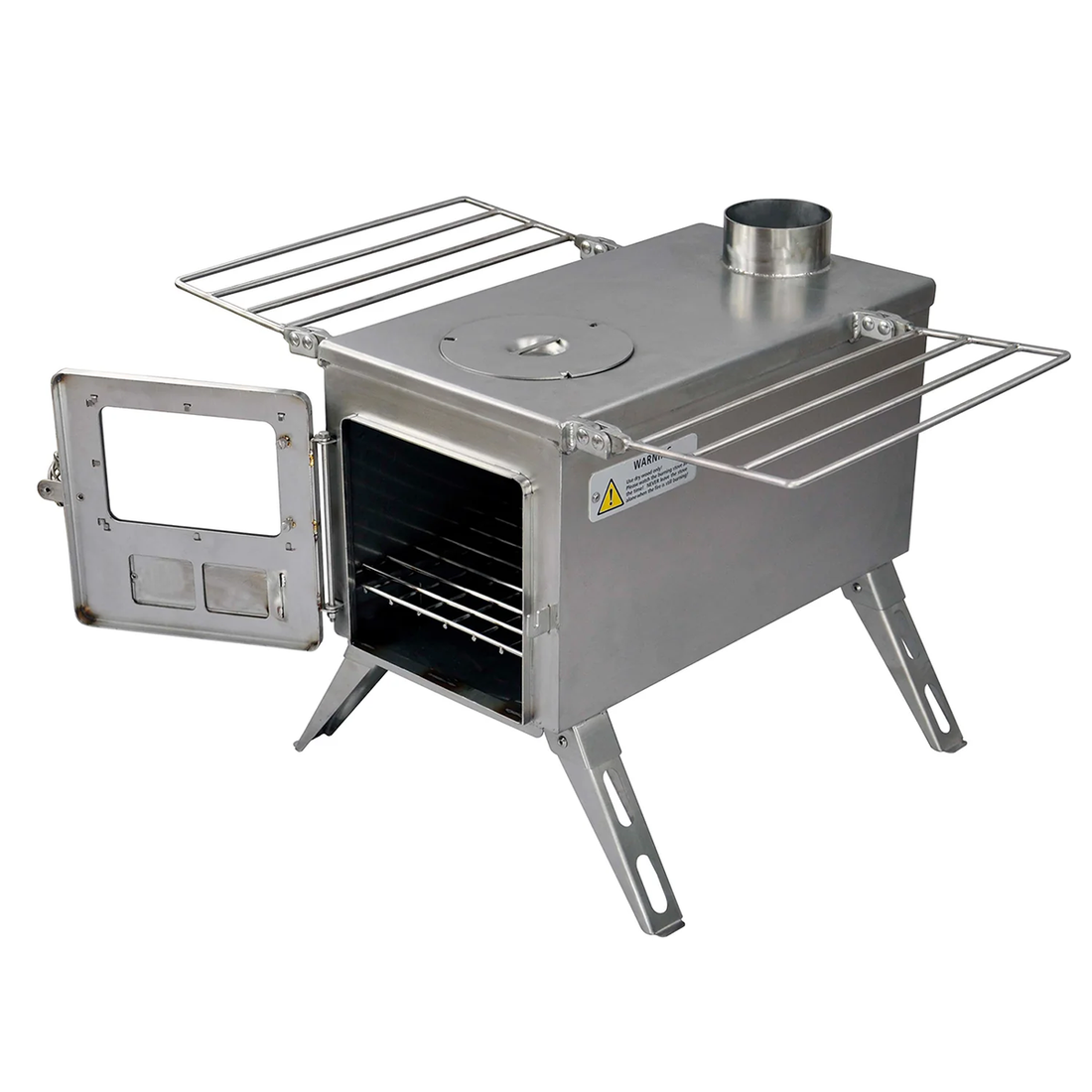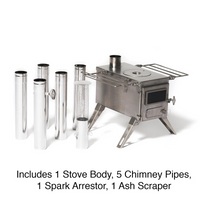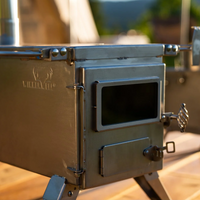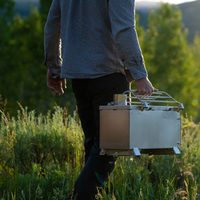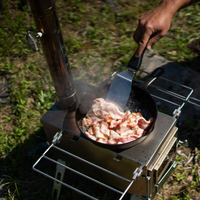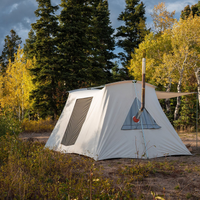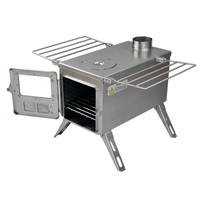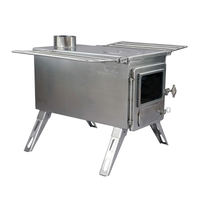 Nomad Wood Burning Tent Stoves
Elevate your outdoor adventures with the versatile Winnerwell Nomad Wood Burning Tent Stove. Crafted from high-quality 304 stainless steel, this stove comes in two sizes, medium and large, to cater to your specific heating and cooking needs in canvas tents and recreational shelters.
Built to withstand the rigors of outdoor use, the Nomad Wood Burning Tent Stove ensures longevity and performance. The stainless steel construction, featuring 1/8" thick cooktop material and 1/16" thick body material, is highly resistant to rust and corrosion, ensuring reliability for years to come.
Key Features:
Rectangular firebox design with a 4-leg configuration for efficient heating and cooking.
Glass window on the door for fire management and ambiance.
Level side shelves that offer cooking versatility and double as convenient carry handles.
Easy portability with nesting legs and shelves that fold flat to the stove body.
Essential components included: stove body, airflow controller pipe, chimney pipe sections, spark arrestor, and ash scraper.
Wide 4-leg design for stability on uneven surfaces.
Compatibility with stove accessories specific to each size (2.5" accessories for medium, 3.5" accessories for large).
Fireproof hearth area to reduce required clearances.
Specifications:
Weight: 20 lbs (Medium), 34 lbs (Large)
Packed Dimensions/Stove Body Dimensions: 15" x 8" x 8" (M), 18" x 9.8" x 9.8" (L)
Assemble Dimensions: 15" x 20" x 90" (M), 20" x 25" x 108" (L)
Footprint Dimensions: 16" x 13.5" (M), 20" x 18" (L)
Firebox Capacity: Approx. 800 cubic inches (M), Approx. 1500 cubic inches (L)
Fuel Type: Dry, seasoned wood only
Both variants offer not only reliable heating and cooking capabilities but also invaluable operational tips. Proper fire starting techniques, efficient airflow control, and regular maintenance are detailed to ensure safe and optimal usage.
Please note that these stoves are designed for outdoor recreational use and are not intended for residential purposes. Elevate your camping experience with the Winnerwell Nomad Wood Burning Tent Stove, where craftsmanship, performance, and safety converge.
Share