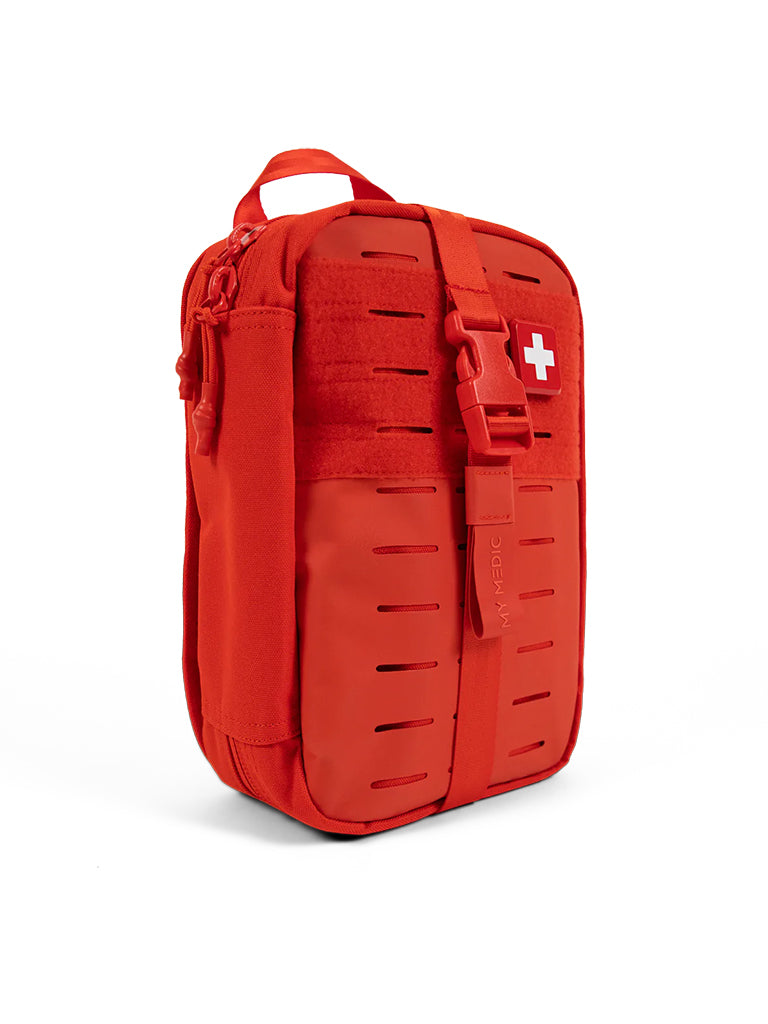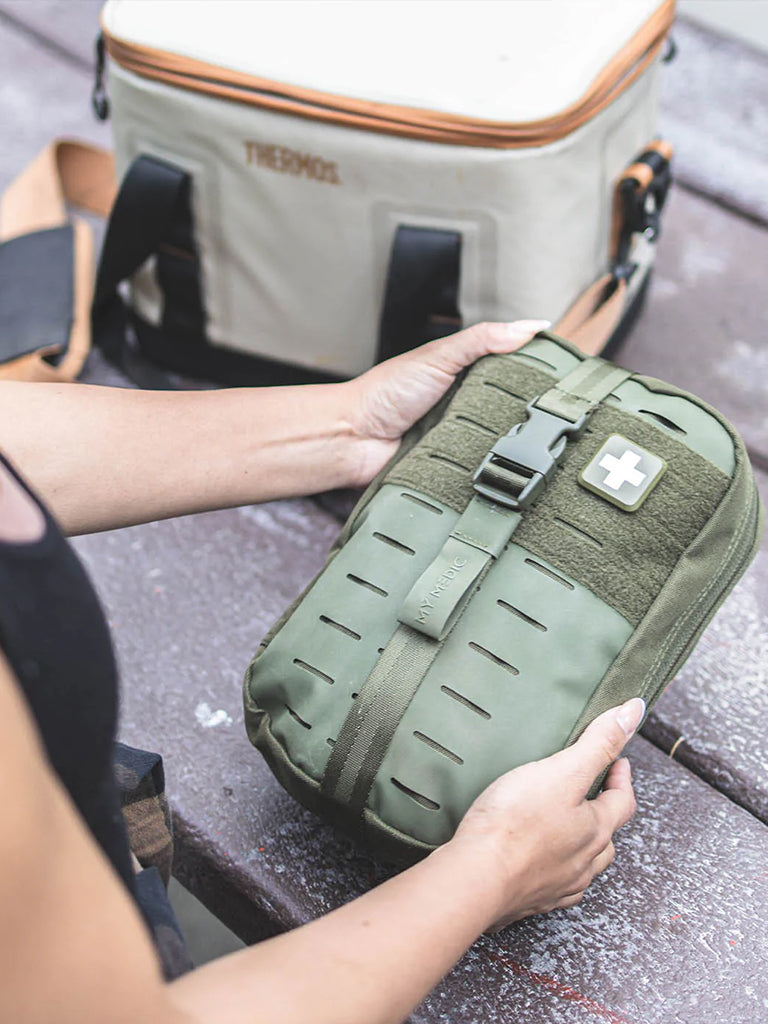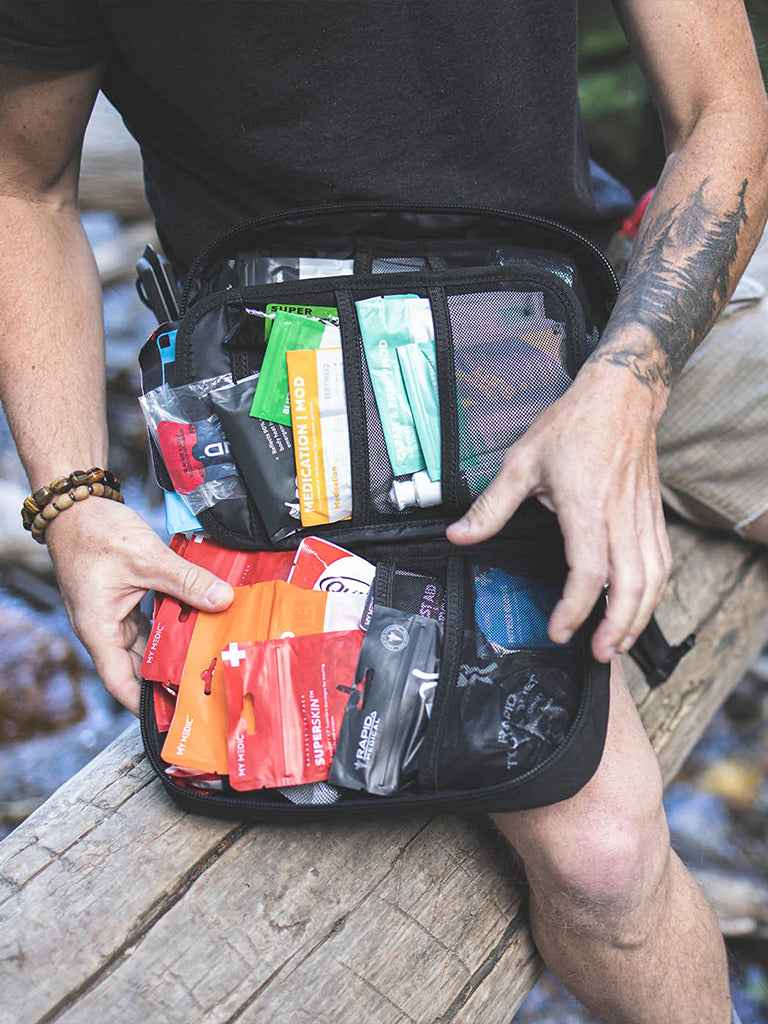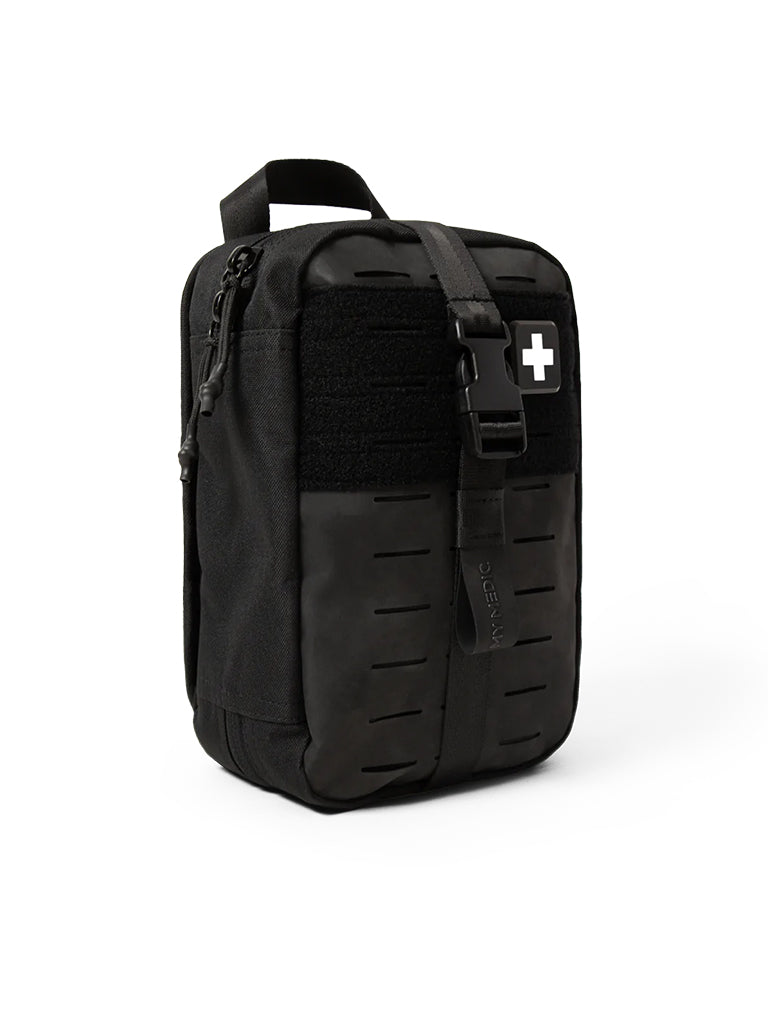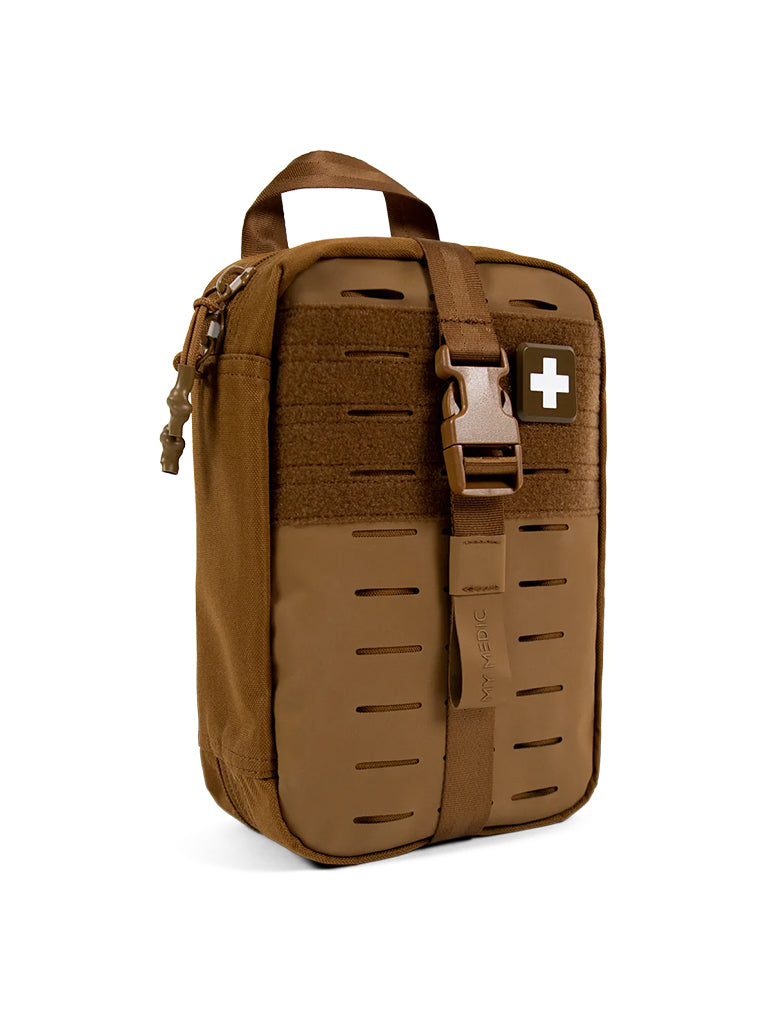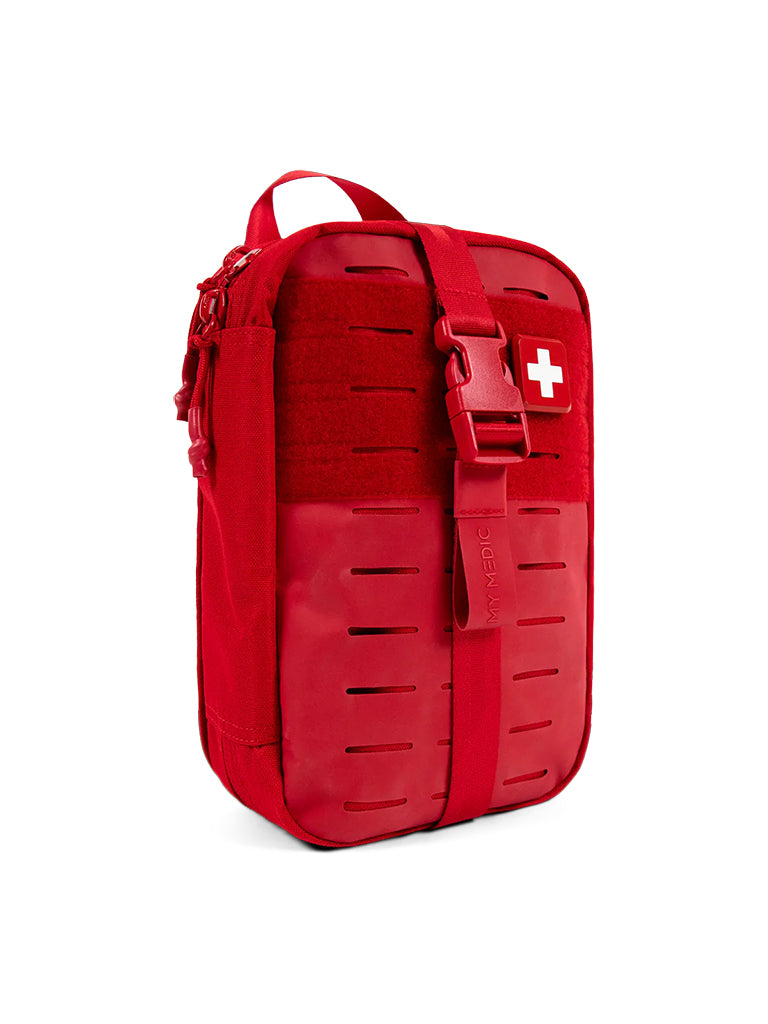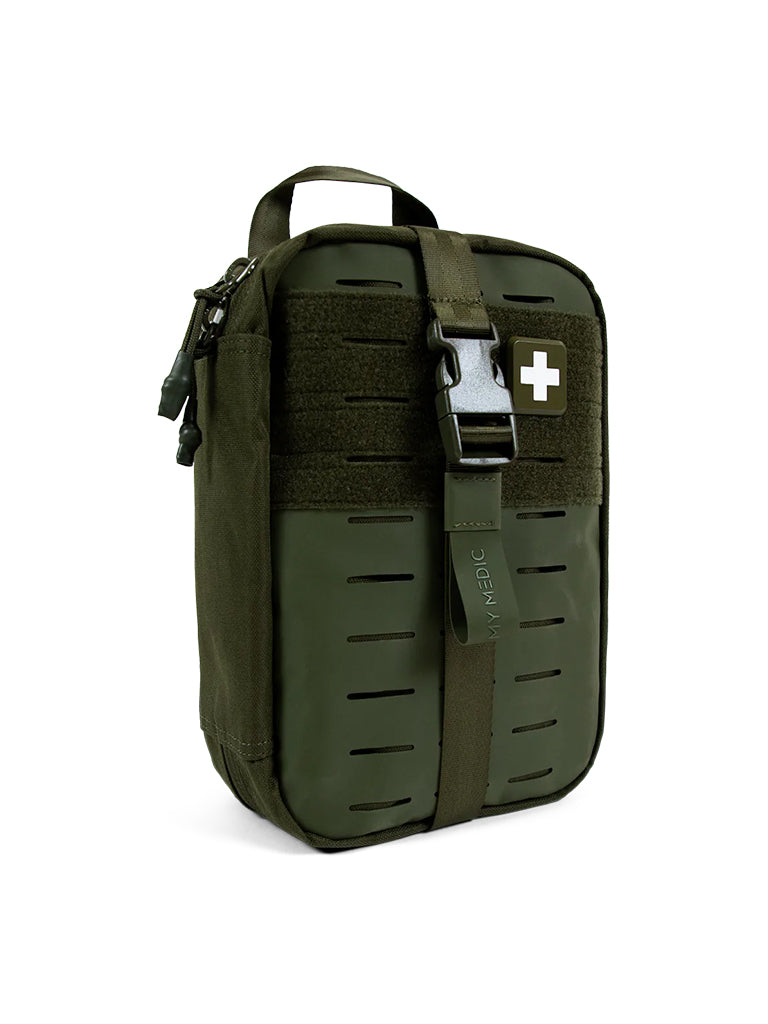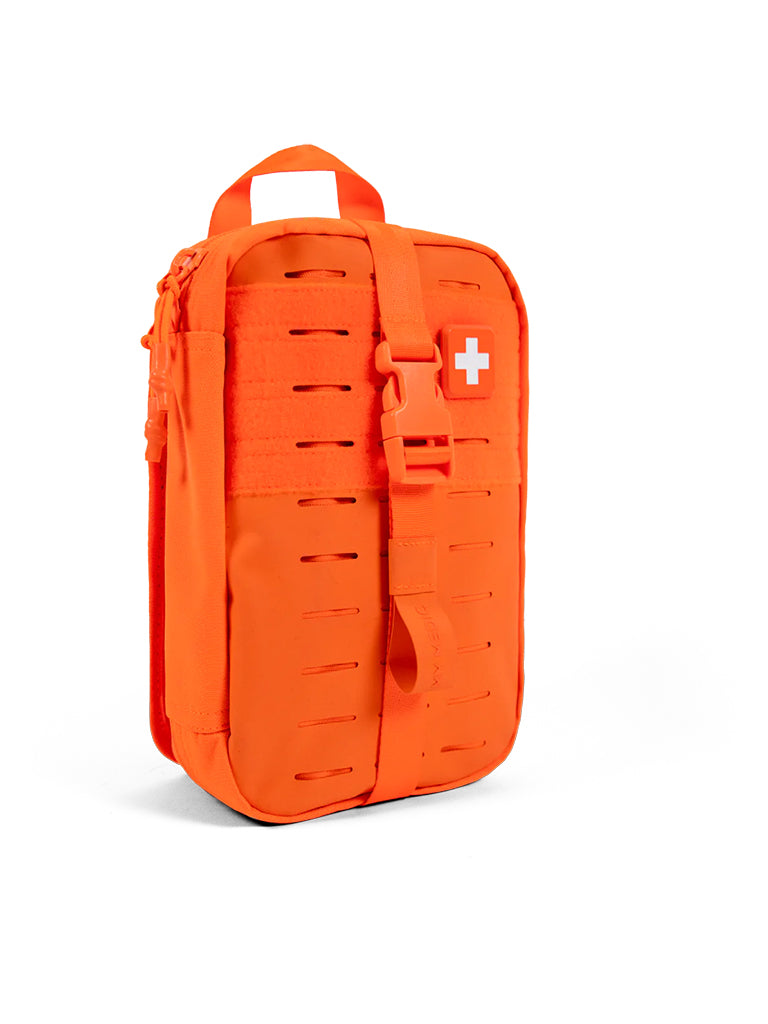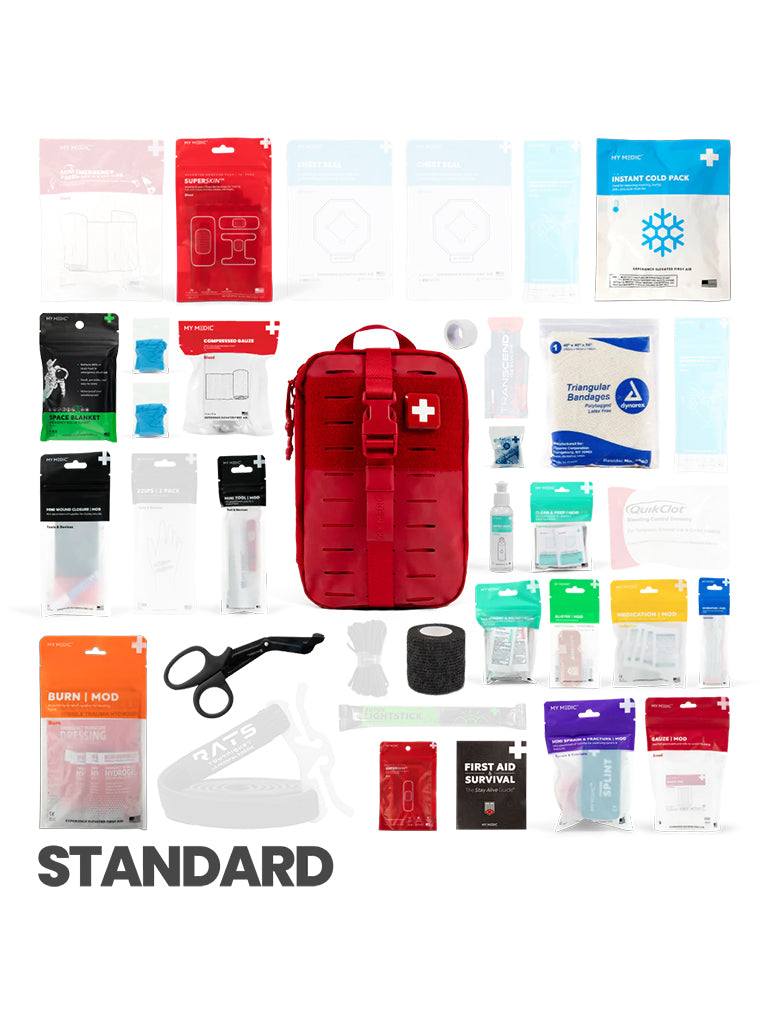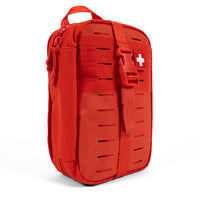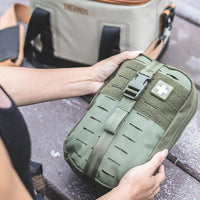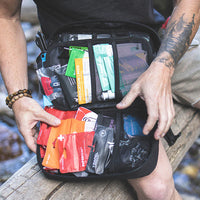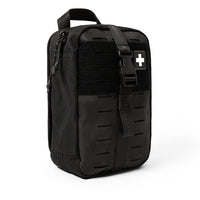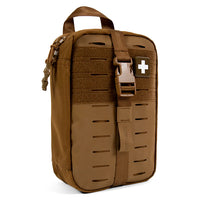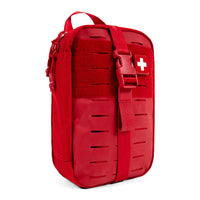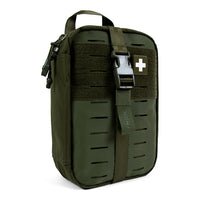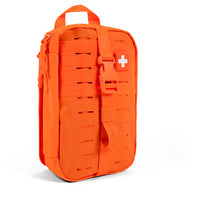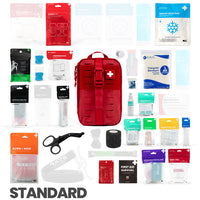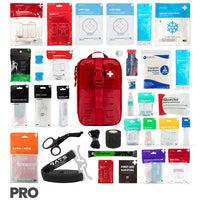 Introducing the enhanced MyFAK First Aid Kit – a true lifesaver that has been meticulously upgraded to deliver even greater effectiveness in critical moments. Experience the power of innovation with its revolutionary folding page design and expanded storage capacity, empowering you to maintain impeccable organization of both medical essentials and trauma supplies.
Crafted with a relentless focus on performance, the kit boasts an ultra-durable yet remarkably lightweight Hypalon MOLLE panel, seamlessly integrated with top-tier metal clips. These thoughtful additions ensure swift and effortless access during emergencies, minimizing precious response time.
The heart of this advanced kit lies in its meticulously curated contents, mirroring those of the esteemed Ready Everyday Kit. What sets the Standard MyFAK apart is its transformative enhancements, designed to elevate functionality and facilitate tailored customization. From minor mishaps to unforeseen challenges, equip yourself with the unparalleled versatility and efficiency of the market's pinnacle First Aid Kit.
Elevate your preparedness and confront any scenario head-on – because with the MyFAK First Aid Kit, you're not just getting a kit; you're getting an unwavering companion for life's unpredictable journey.
Product Highlights:
Over 140 life-saving first aid supplies in the Pro kit

Folding page design for enhanced organization

Extra space for customization and reorganization

Durable Hypalon MOLLE panel

Versatile straps for easy mounting and storing 
Share