Land Rover LR3 or LR4 Roof Rack, Standard Basket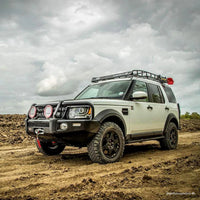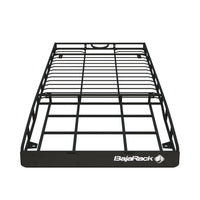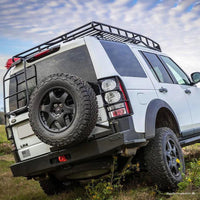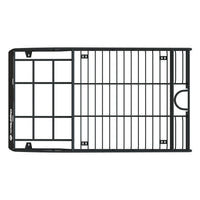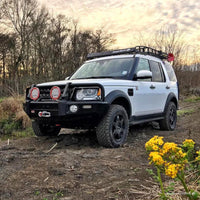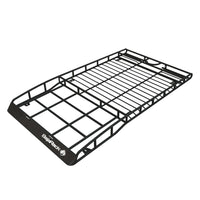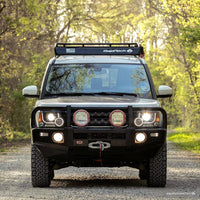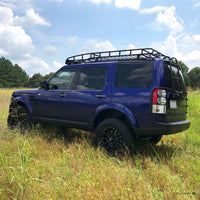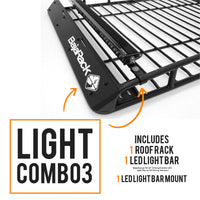 Land Rover LR3 or LR4 Roof Rack, Standard Basket
Are you ready to take your Land Rover LR3 or LR4 to new heights of exploration? Our Land Rover LR3 | LR4 Standard Basket Roof Rack is your ultimate companion, offering an unparalleled opportunity to expand your cargo capacity and embark on unforgettable adventures.
Designed with durability and functionality in mind, this roof rack provides a spacious and secure platform to carry all your gear and essentials. From camping equipment and outdoor gear to luggage and sports equipment, you can now bring everything you need for your journeys without compromising on space or comfort.
The design of this Land Rover roof rack follows the contours of the (2005 - 2016) Land Rover LR3 & LR4 roofline, giving the vehicle an expedition look, ready for any adventure. Includes a handy front basket and a cutout in the rear of the rack to accommodate the satellite antenna.
Each roof rack includes all mounting brackets, stainless steel hardware, and an aluminum wind deflector.

Material and Thickness: 1" (25.4mm), ¾" (19.05mm) and 1/2'"(12.7mm) Steel tubing
Wind Deflector: 0.062" (1.57mm), 5050-H32 Aluminum
Finish: An Epoxy primer (rust inhibitor) with black powder coating
Rack weight: 100 Lb (45.5Kg).
Load Capacity: Dynamic (while driving) 300Lb (136 kg); Static 600Lb (272 kg)
Measurements outside Frame: 50"(1270 mm) Wide x 92" (2336.8 mm) Long x 5" (127mm) tall
Total Height: (Top of the roof to top of rack): 8.75"
Cargo area: 16.36ft² (1.52m²)
Mounting method: 2 front adjustable brackets and 4 rear brackets that mount on the short rear factory rails.
Share