Land Rover LR3 or LR4 Utility Flat Roof Rack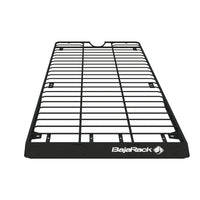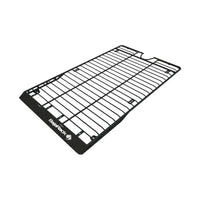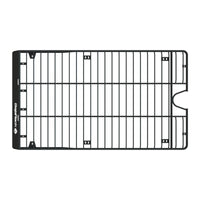 Land Rover LR3 or LR4 Utility Flat Roof Rack
Enhance your Land Rover LR3 or LR4's capabilities with the versatile Utility Roof Rack. Designed with adventure in mind, this high-quality roof rack offers a range of benefits that will take your outdoor experiences to the next level.
Superior Durability: Crafted from premium materials, the Land Rover LR3 or LR4 Utility Roof Rack is built to withstand the toughest conditions. Whether you're embarking on a rugged off-road expedition or a cross-country road trip, this roof rack is designed to last.

Ample Storage Space: Say goodbye to the limitations of your vehicle's cargo capacity. With the Land Rover LR3 or LR4 Utility Roof Rack, you'll have ample space to store and transport your gear. From camping equipment and bicycles to kayaks and ski gear, this roof rack provides the extra room you need to bring along everything you require for your adventures.

Easy Installation: The Land Rover LR3 or LR4 Utility Roof Rack is designed for hassle-free installation. With its user-friendly design, you can easily attach and detach the roof rack whenever needed. Spend less time setting up and more time enjoying your outdoor pursuits.
Each rack includes all mounting brackets, stainless steel hardware, and aluminum wind deflector.
Material and Thickness:

 

1" (25.4mm), ¾" (19.05mm) and 1/2'"(12.7mm) Steel tubing
Wind deflector:

 

0.062" (1.57mm), 5050-H32 Aluminum
Finish:

 

Epoxy primer (rust inhibitor) with black powder coating
Rack weight:

 

90 Lb (40.9Kg)
Load Capacity:

 

Dynamic (while driving) 300Lb (136 kg); Static 600Lb (272 kg)
Measurements:

 

(outside frame) 50"(1270 mm) Wide x 88.5" (2247.9 mm) Long x 1.5" (38.1mm) tall
Cargo area:

 

28.70ft²
Mounting method:

 

Roof mounts (total 6)
Share