Land Cruiser 80 Series Roof Rack - Standard Basket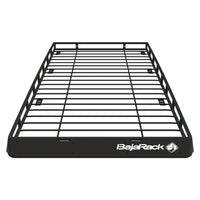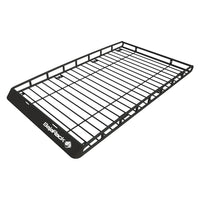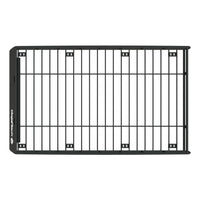 Land Cruiser 80 Series Roof Rack - Standard Basket
The Perfect Overlanding Companion. When it comes to off-roading, the Land Cruiser 80 Series Roof Rack is a game-changer. Its spacious basket provides ample room for all your gear, allowing you to bring everything you need for extended durations. Pack all your camping essentials, recovery gear, and supplies with ease, and experience the freedom of self-sufficiency in the great outdoors.
Built for Durability and Off-Road Performance. When you venture off the beaten path, you need equipment that can withstand the toughest challenges. The Land Cruiser 80 Series Roof Rack is built to handle it all. Crafted from high-quality materials, it offers exceptional strength and durability, ensuring your gear stays secure even on rough terrain. Its aerodynamic design minimizes wind resistance, enhancing fuel efficiency and reducing noise, so you can enjoy a smoother ride on your off-road expeditions.
Each rack includes all mounting brackets, stainless steel hardware, and aluminum wind deflector.
Material and Thickness:

 

1" (25.4mm) and 1/2'"(12.7mm) Steel tubing.
Wind deflector:

 

0.062" (1.57mm) 5050-H32 Aluminum
Finish:

 

Epoxy primer (rust inhibitor) with black powder coating
Rack weight:

 

70Lb (31.75Kg)
Load Capacity:

 

Dynamic (while driving) 300Lb (136 kg); Static 600Lb (272 kg)
Measurements:

 

48"(1219.2mm) Wide x 82" (2082.8 mm) Long x 5" (127 mm) tall
Total Height (Top of roof to top of rack): 8.75"
Cargo area:

 

23.95ft² (2.22m²
Mounting method:

 

Rain gutter mounts (8 total).
Share