Land Cruiser 80 Series Expedition Roof Rack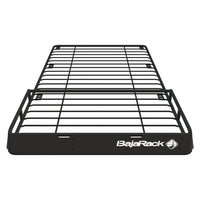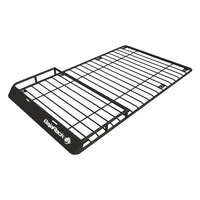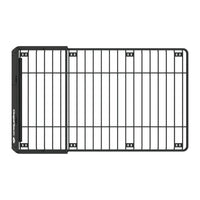 Land Cruiser 80 Series Expedition Roof Rack
When it comes to overlanding to remote areas, you need a roof rack that can handle the rugged terrain and carry all your essential gear. Introducing the Land Cruiser 80 Series Expedition Roof Rack, the ultimate companion for explorers like you. Engineered with strength and durability in mind, this roof rack is specifically designed to fit your Land Cruiser 80 Series, ensuring a perfect fit and seamless integration.
Crafted from premium-grade materials, the Land Cruiser 80 Series Expedition Roof Rack offers unbeatable strength, capable of supporting heavy loads while maintaining stability on uneven surfaces. Its robust construction ensures that your equipment stays securely in place, giving you peace of mind during those off-road adventures.
Each rack includes all mounting brackets, stainless steel hardware, and aluminum wind deflector.
Material and Thickness:

 

1" (25.4mm) and 1/2'"(12.7mm) Steel tubing
Wind deflector:

 

0.062" (1.57mm) 5050-H32 Aluminum
Finish:

 

Epoxy primer (rust inhibitor) with black powder coating
Rack weight:

 

70Lb (31.75Kg)
Load Capacity:

 

Dynamic (while driving) 300Lb (136 kg); Static 600Lb (272 kg)
Measurements:

 

48"(1219.2mm) Wide x 82" (2082.8 mm) Long x 5" (127mm) tall
Flat area for Roof Top Tent:

 

48"(1219.2mm) Wide x 55.75" (1416.05 mm) Long
Total Height (Top of roof to top of rack): 8.75"
Mounting method:

 

8 Roof mounts and 8 clamps.
Share