GMR2 Handheld Radio 2-Pack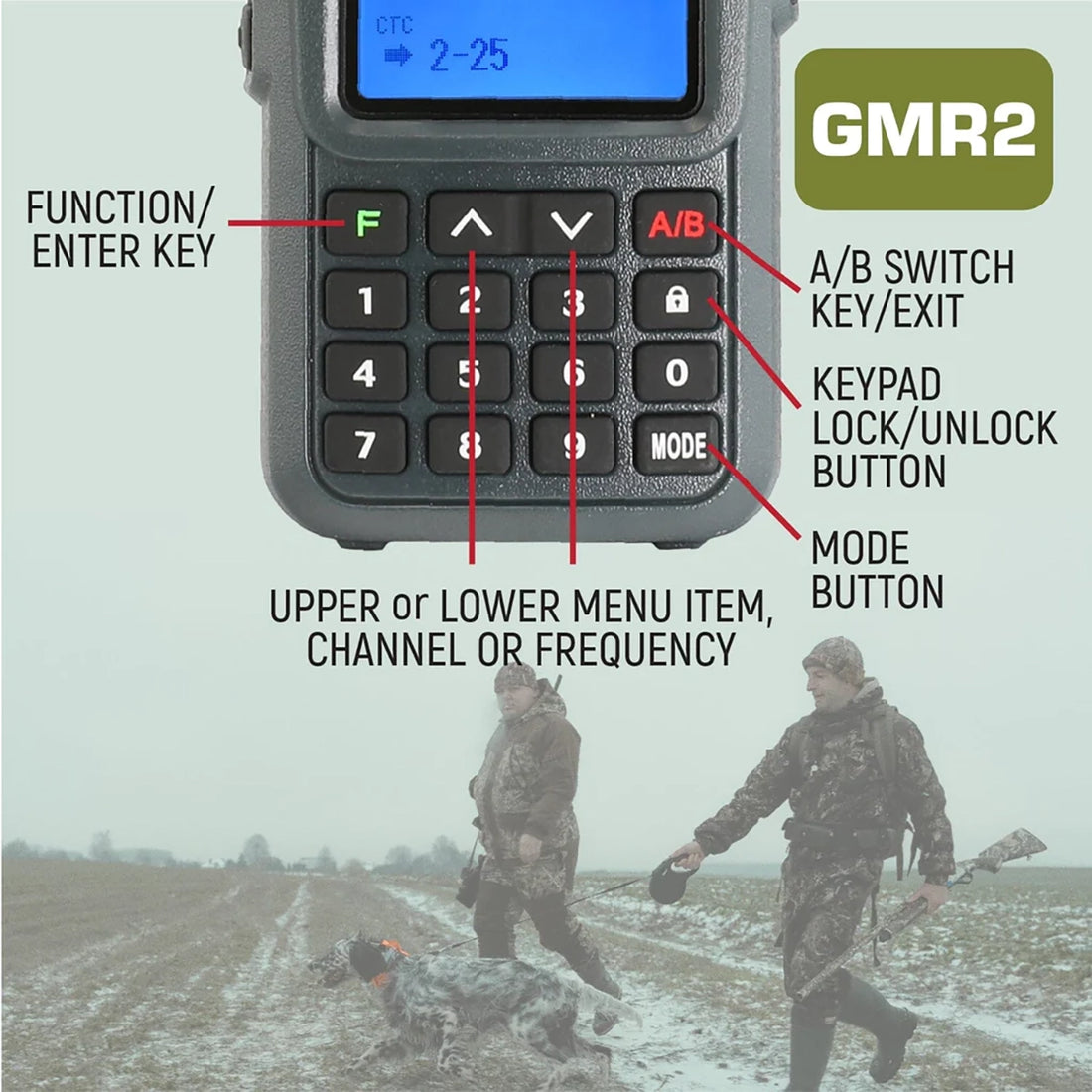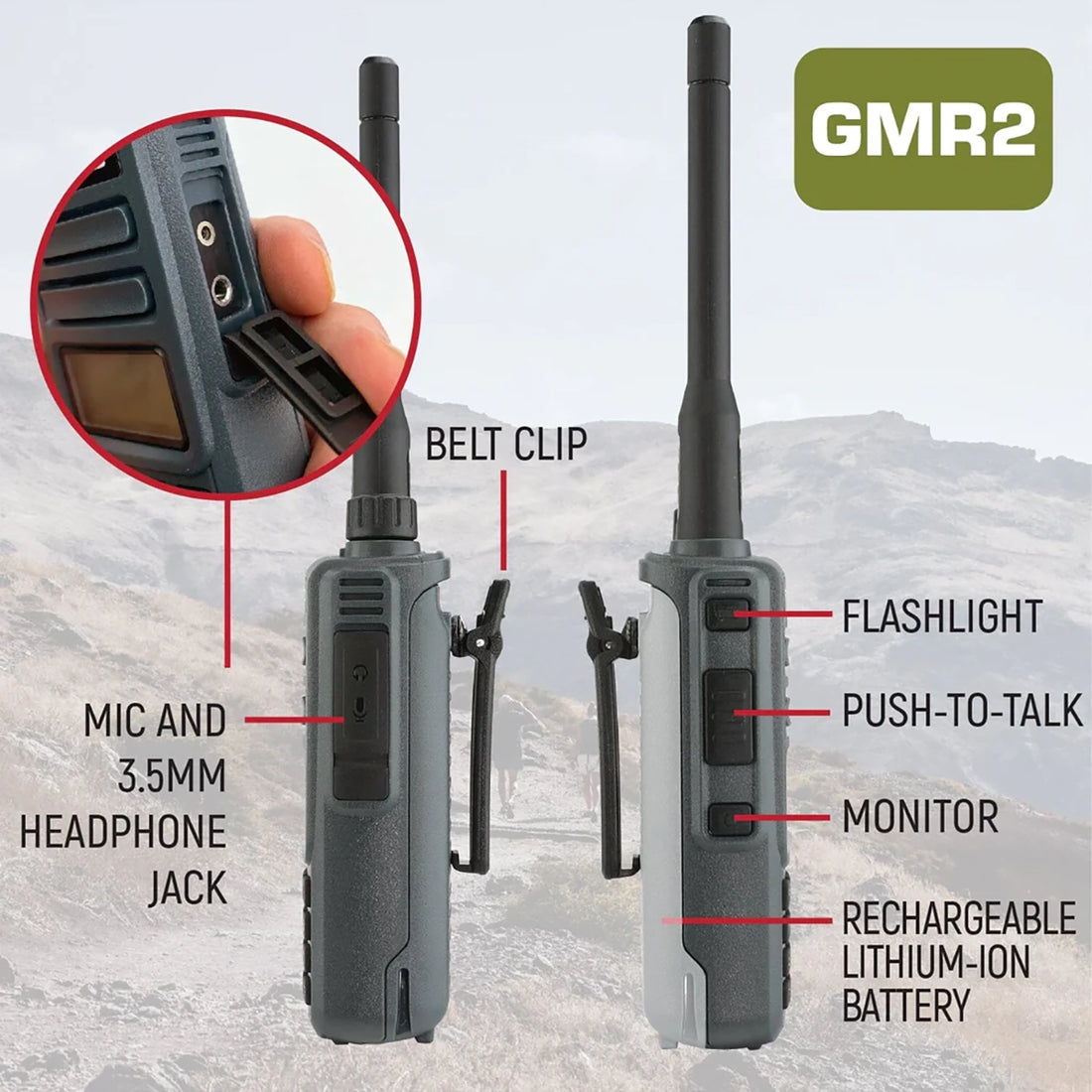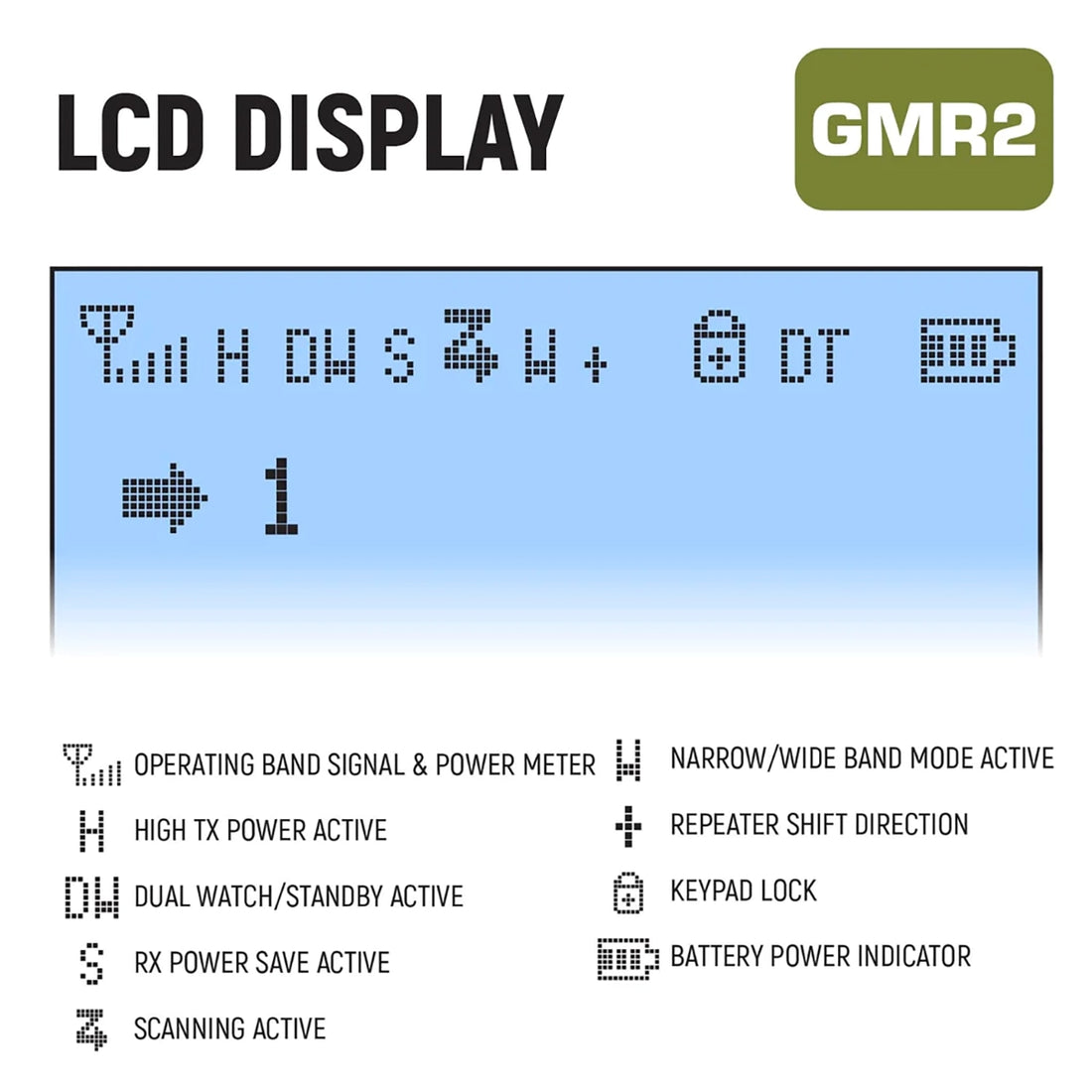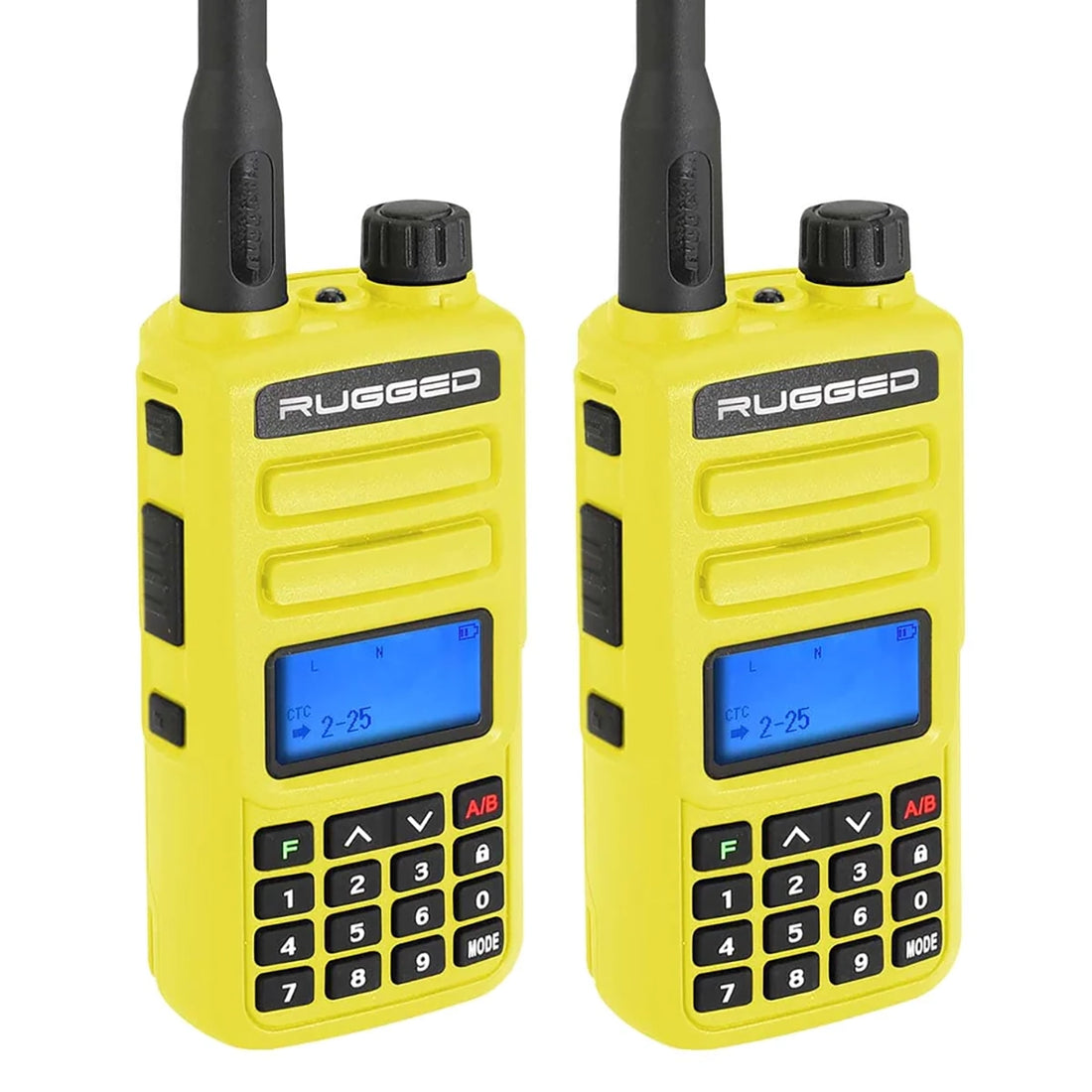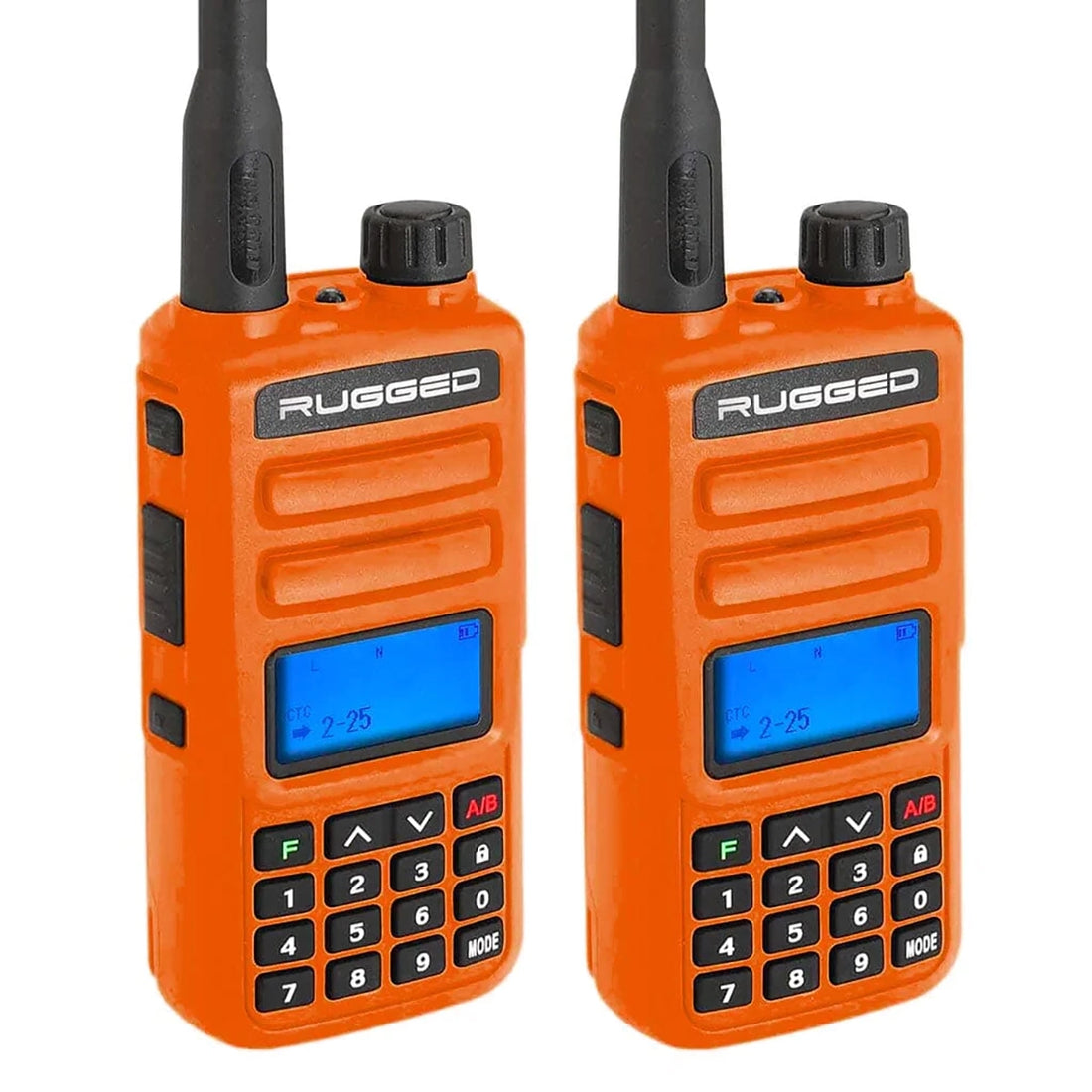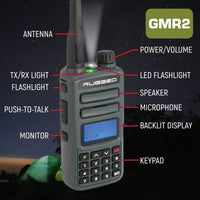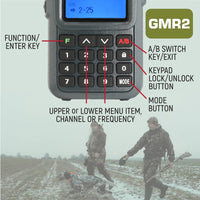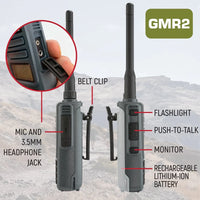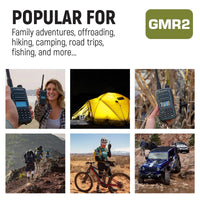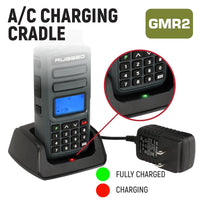 GMR2 Handheld Radio 2-Pack
Stay connected effortlessly with the GMR2 Handheld Radio 2-Pack, ensuring constant communication with friends and family no matter where you are. This convenient bundle of two GMR2 radios guarantees a reliable connection during your adventures.
Equipped with 22 channels, these handheld radios provide a universal link to all other GMRS radios. This means you can easily communicate with other walkie-talkies, whether they are GMRS or FRS devices.
Designed for optimal performance, the GMR2 boasts an optimized transmitter paired with a finely tuned antenna, resulting in impressive long-range capabilities. What's more, by offering the option to transmit at lower power levels, the GMR2 achieves both clear long-range communications and extended battery life.
Key Features:
Standard GMRS channels for versatile communication
Rechargeable Lithium-Ion Battery with USB charge port (compatible with optional cable)
Weather channels to stay informed about changing conditions
FM Radio for entertainment and updates
Listen-only operation on VHF 136-174 mHz and UHF 400-480 mHz frequencies
Squelch suppression button for interference-free communication
Built-in flashlight for added convenience
A/B Switch to seamlessly toggle between channels
2-Pin accessory port compatible with accessories from our V3 radio
Backlit easy-view display for enhanced visibility
Included in the Pack:
(2) GMR2 Radios 
(2) Belt Clips for secure portability
(2) Charging Cradles to keep your radios powered up
(2) AC Adapter/Chargers for convenient charging
Experience versatile and crystal-clear communication with the GMR2 Handheld Radio Two-Pack. This duo ensures seamless compatibility, allowing you to communicate with ease.
Compatibility: The GMR2 works harmoniously with all GMRS and FRS radios operating on the same channels. Additionally, it maintains compatibility with GMRS radios from other reputable manufacturers, such as Motorola, Midland, Uniden, and more. Stay connected without boundaries!
Share