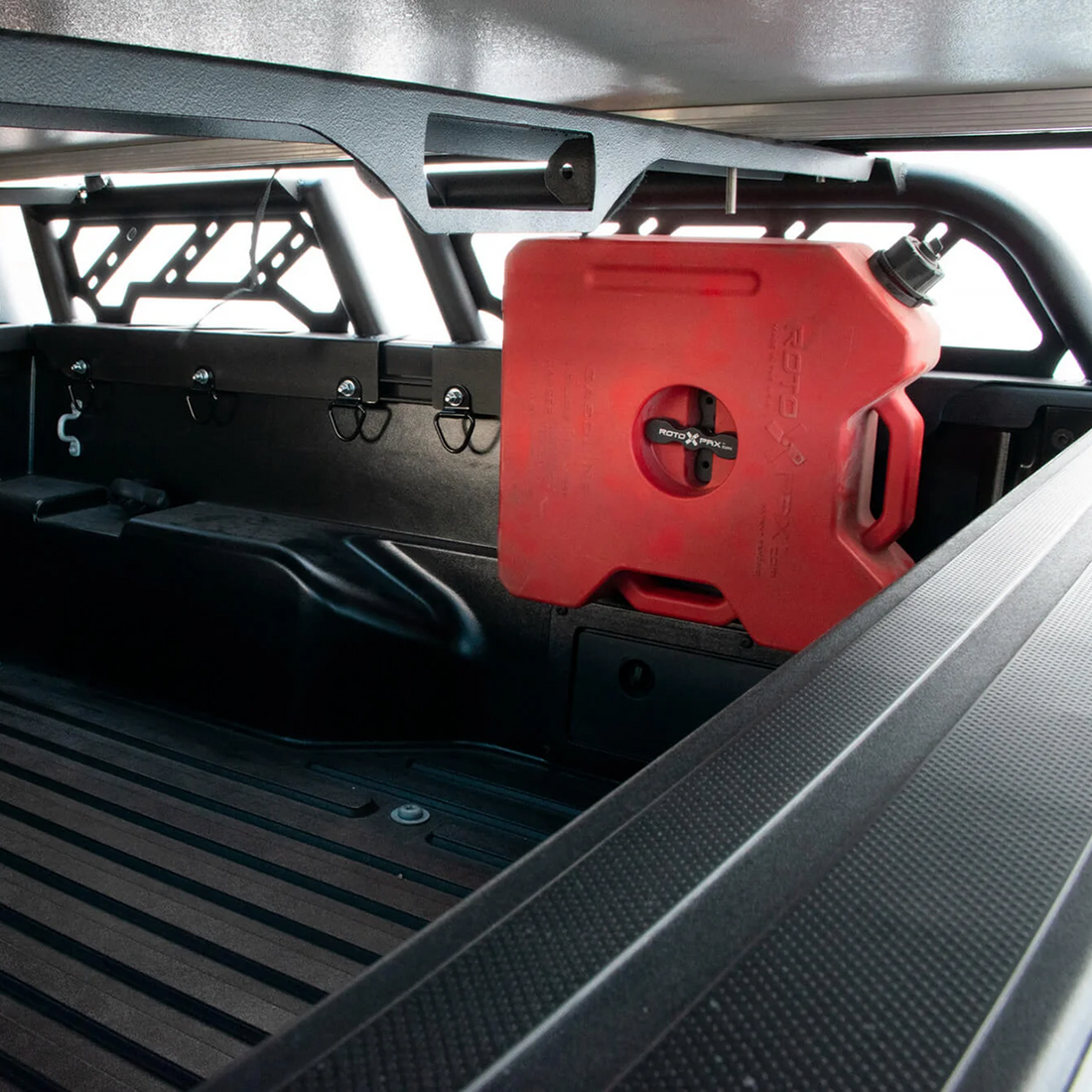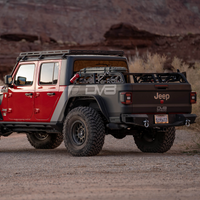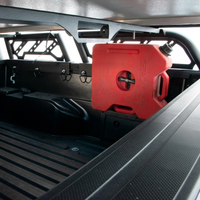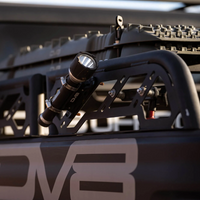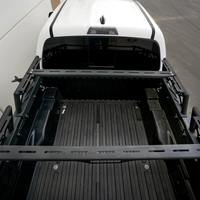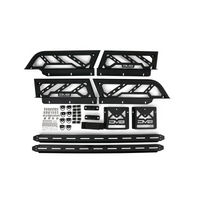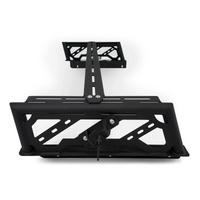 Maximize Cargo Capacity with a Sturdy Bed Rack. Upgrade your off-roading experience with the 2020+ Jeep Gladiator Bed Rack. This rugged and reliable accessory is designed to enhance the functionality and versatility of your Jeep Gladiator. With its robust construction and innovative design, this bed rack allows you to maximize your cargo capacity and bring along all the gear you need for your adventures.
Built to Last: Durability for the Toughest Terrains. Crafted from high-quality materials, the 2020+ Jeep Gladiator Bed Rack is built to withstand the rigors of off-roading. Whether you're tackling rocky trails or navigating through muddy paths, this bed rack is engineered to provide exceptional durability and strength. Say goodbye to worrying about damaging your cargo or the rack itself – this reliable accessory will keep your gear secure even in the harshest conditions.
Optimal Storage Solutions: Customizable and Versatile Design. The Jeep Gladiator Bed Rack offers a customizable and versatile design, allowing you to adapt it to your specific needs. Equipped with multiple attachment points, you can easily install additional accessories such as roof tents, cargo baskets, and bike racks. From camping equipment to off-road gear, this bed rack provides a convenient solution for transporting all your essentials. Embrace the freedom of customization and tailor the rack to suit your adventurous lifestyle.
The DV8 Offroad Adjustable Gladiator Overland Bed Rack was designed with the day tripper and the overlander in mind. This can be the perfect foundation for your overland build. The aerodynamically-friendly 8-inch height allows you to mount a tent near or below the roof line, preventing unnecessary wind resistance. With each side of the rack offering a 2-piece design, our bed rack gives you the ability to match almost any bed length perfectly. This overlander style bed rack has a bolt-on design and can be installed in minutes using simple tools.
FEATURES:
6" Single Row Light

 

Mount

(8) D-Rings Included as Mount Points

Ability to Mount an Overland Tent

Ability to Mount a Hi-Lift Jack

Ability to Mount (2) 1 Gal RotopaX with RotopaX Standard Mounts

Ability to Mount (2) 3 Gal RotopaX with RotopaX Standard Mounts & 3 Gal Extensions

500 lbs. Static Weight Rating

Sand Texture Powder Coat Finish

3 Year Warranty
Note: Factory bed side rails required for installation.
Share