Forester Hiline Front Winch Bumper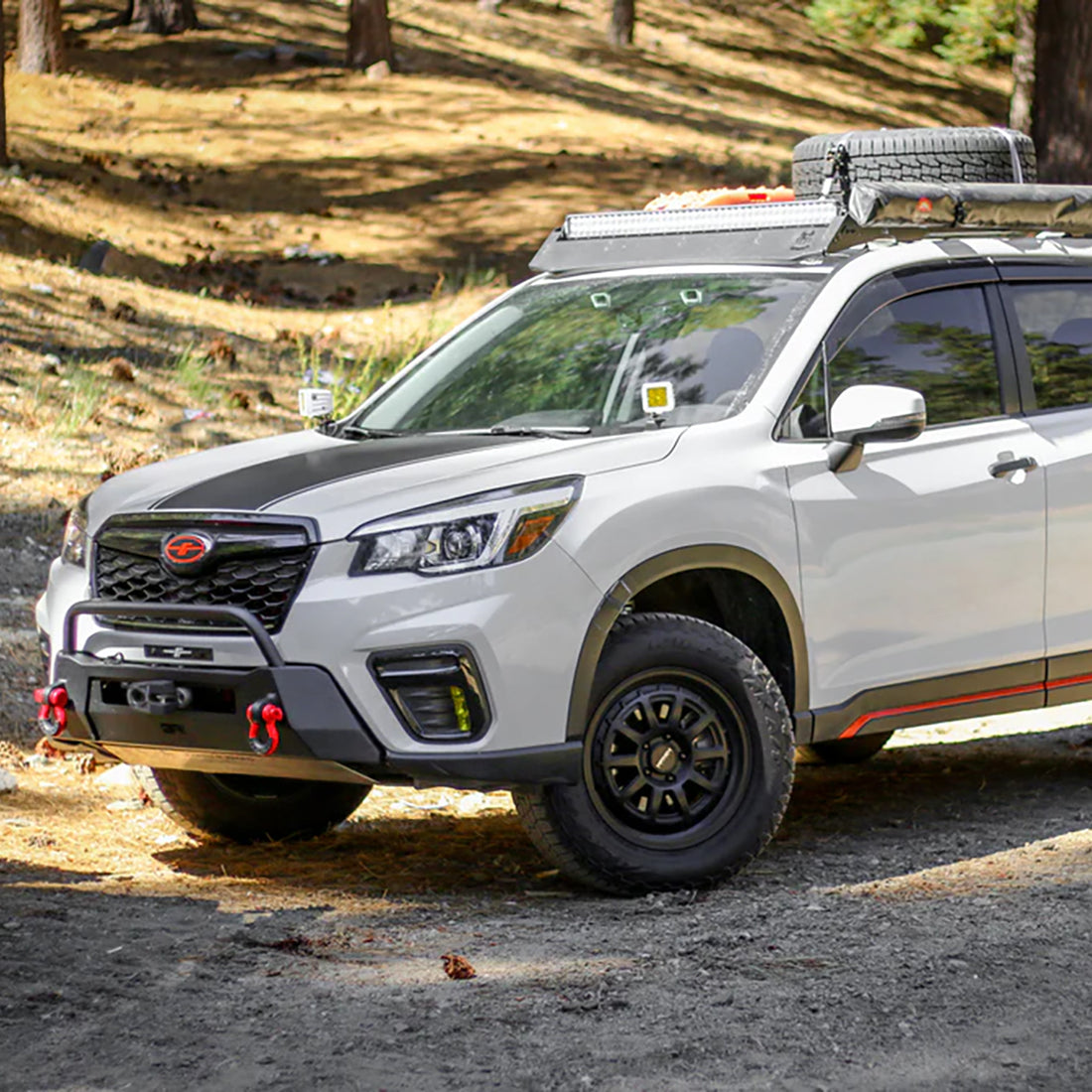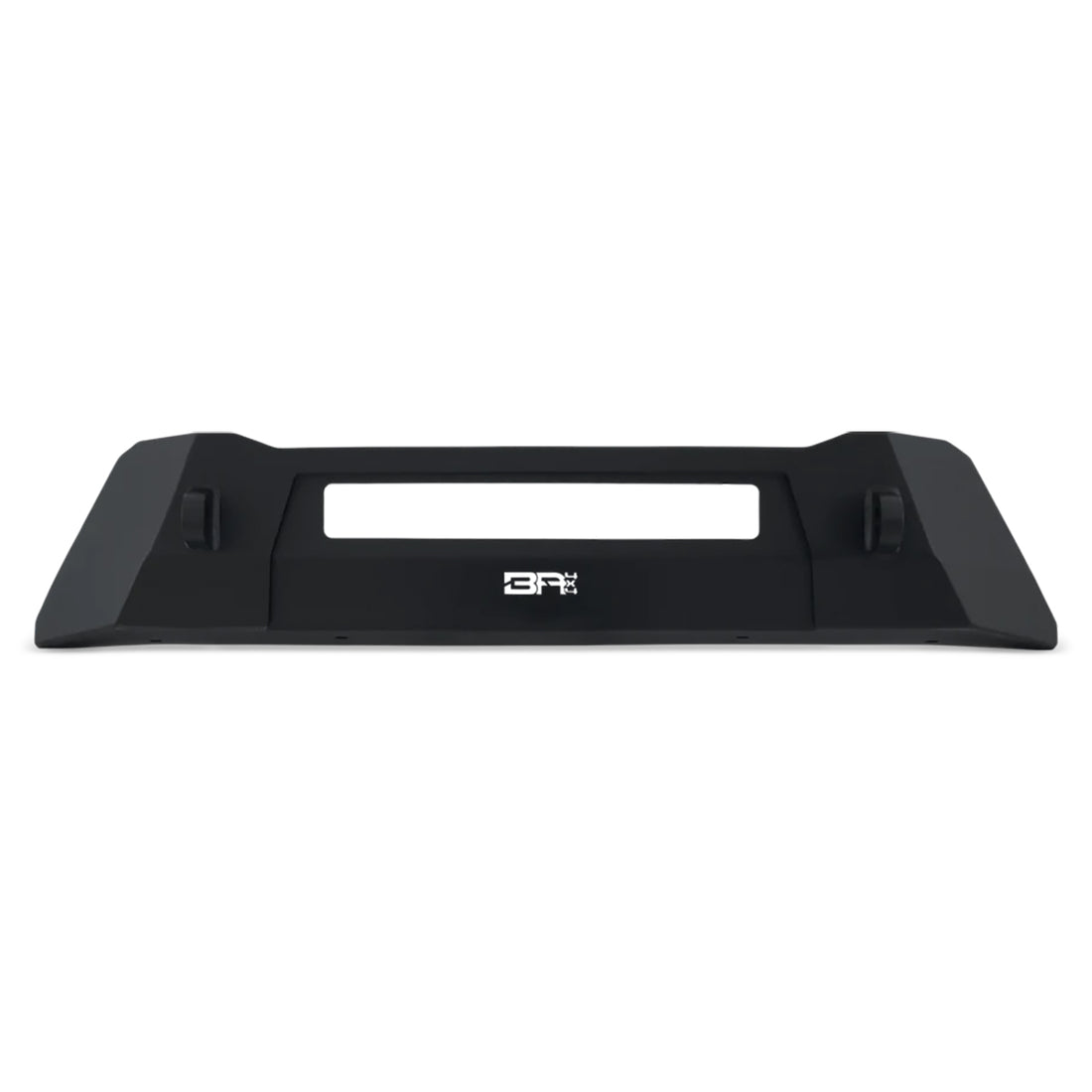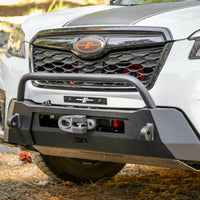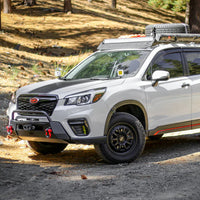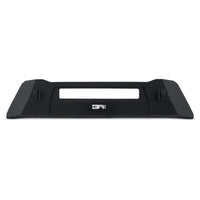 Forester Hiline Front Winch Bumper
Enhance Your Off-Road Adventures with Our Subaru Forester Front Winch Bumper!
Experience the full potential of your Subaru Forester with our rugged and dependable winch bumper. Precision-crafted from robust 3/16" steel plate, this bumper is your ultimate companion for confidently navigating challenging trails.
Discover the Difference:
Unrivaled Strength: Our winch bumper is expertly engineered from 3/16" steel plate, ensuring unwavering strength and resilience in the harshest off-road conditions.
Built-In Bull-Bar: The bolt-on bull-bar adds an extra layer of front-end protection, providing peace of mind as you conquer diverse terrains.
Enhanced Visibility: Designed with a purposeful cutout to accommodate a 20" double row light bar or individual lights, ensuring optimal visibility for your adventurous journeys.
Power to Overcome: Capable of accommodating up to a 5,500 lb winch, this bumper equips you with the force needed to tackle even the toughest situations.
Skid Plate Shield: Safeguard critical components from rough terrain with the integrated skid plate, ensuring your Subaru remains undamaged during your off-road adventures.
Effortless Recovery: Equipped with two shackle recovery points, our bumper makes secure and efficient recovery operations a breeze.
Lasting Appeal: The durable 2-stage black powder-coat finish not only adds to the rugged aesthetic but also provides excellent corrosion resistance, ensuring your bumper maintains its great look for years to come.
Total Assurance: With a 3-year finish and a limited lifetime warranty, you can rest easy knowing that your investment is covered for the long haul.
Important Note: Please be aware that this bumper is not compatible with the Forester Wilderness model.
Share