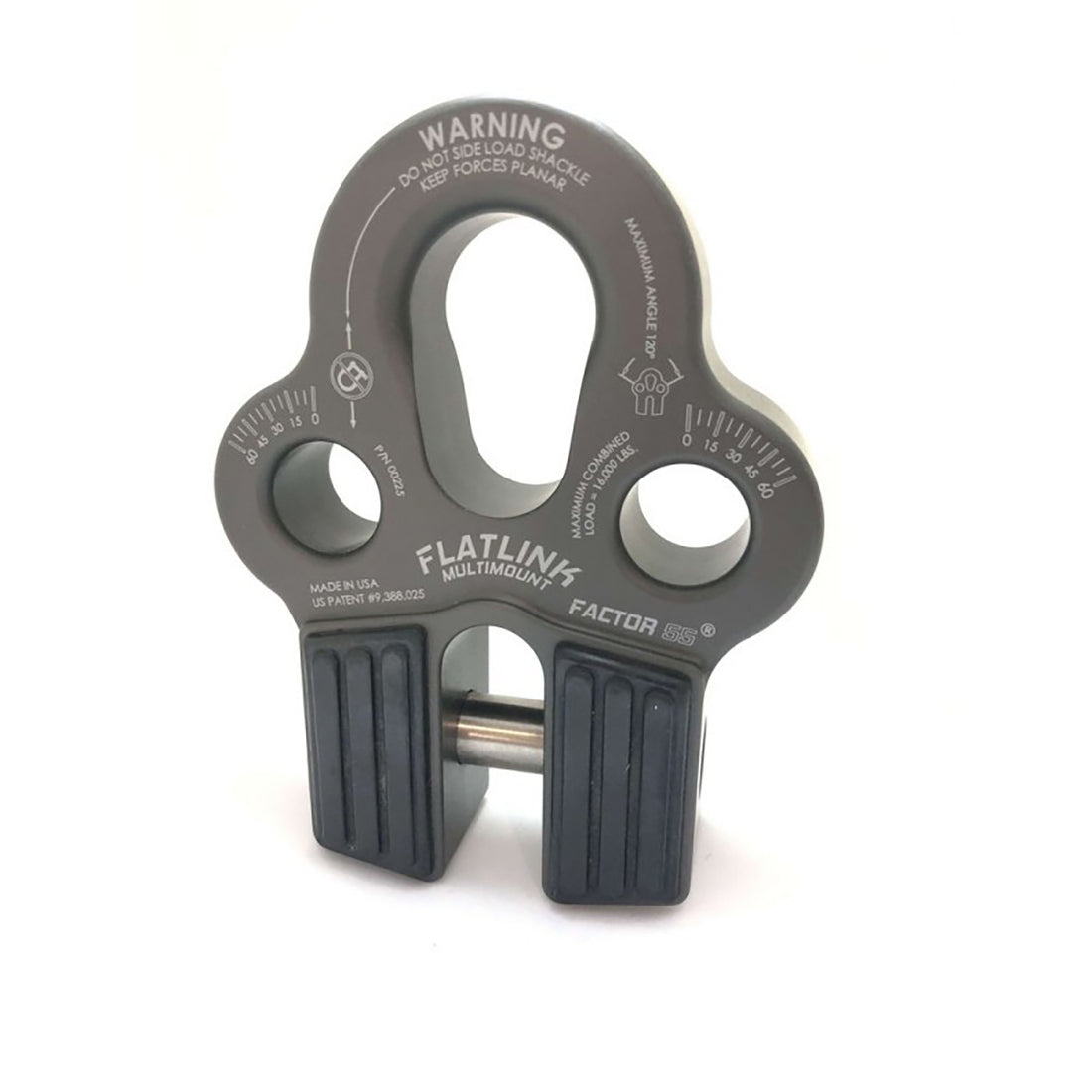 FlatLink MultiMount is designed for difficult off-camber vehicle recovery scenarios where two different winch pull directions are often necessary. The two additional shackle pin mounting holes provide secure shackle attach points for multiple winch pull directions, while the center hole provides a secure conventional center-pull shackle mount point. This arrangement eliminates any shackle-side loading forces at the MultiMount interface ( Shackles are free to rotate and align to the load directions).
Winching with a bridle arrangement is also possible by using the two outer shackle pin mounting holes in combination with common bridle rigging. Similar to the rest of the FlatLink product line, the MultiMount may be folded flat against fairlead surfaces when stowed, resulting in minimal impact to vehicle approach angles.
Engineered, Tested, and Made In The USA.
Share