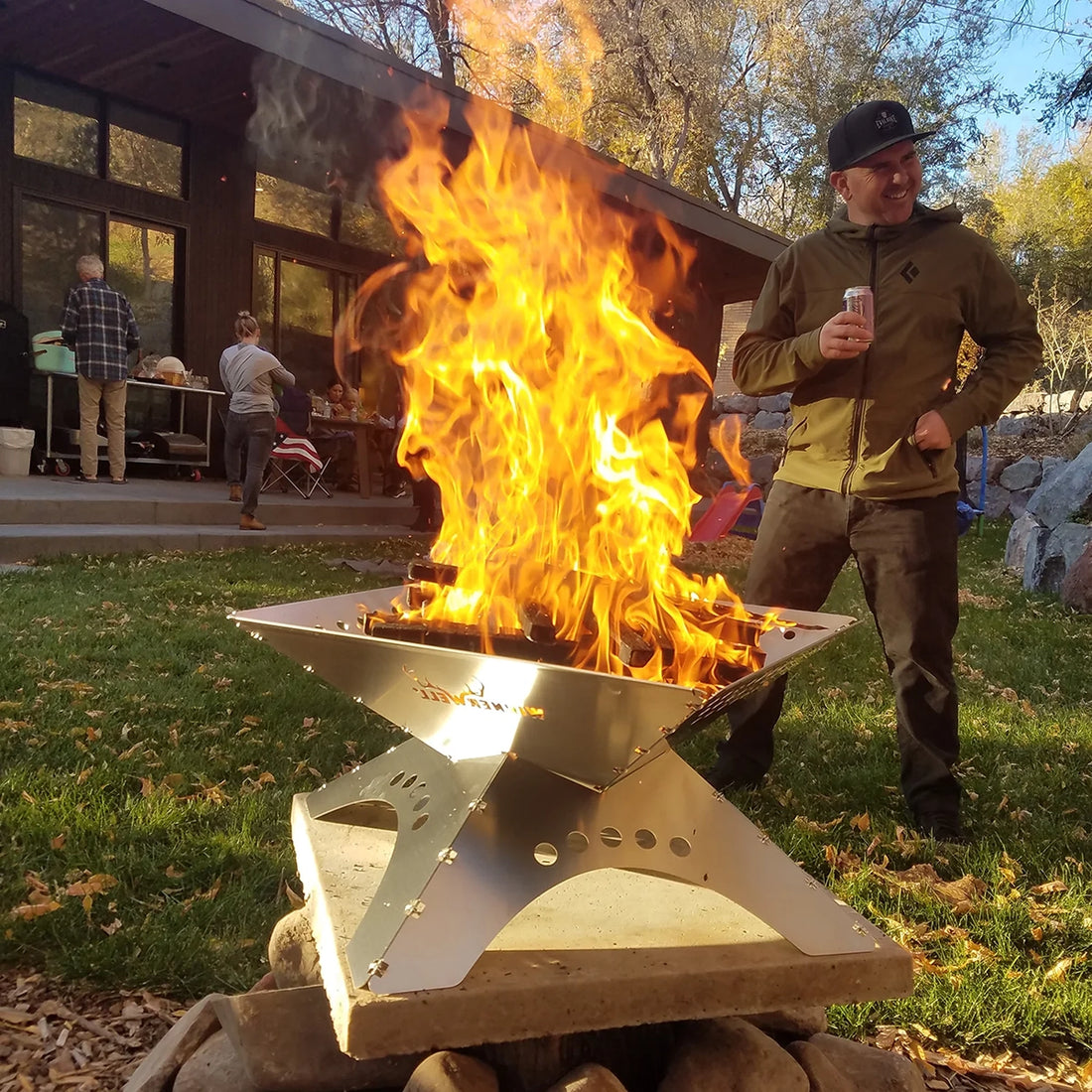 Introducing the versatile Winnerwell Flatfold Fire Pit, available in X-Large or Large sizes. Crafted from durable and highly corrosion-resistant 304 stainless steel, these fire pits are your ultimate companions for a range of outdoor experiences.
Key Features:
Durably Constructed: Designed from premium 304 stainless steel, these fire pits offer exceptional corrosion resistance, ensuring they stand the test of time.
Campfire Freedom: The Winnerwell Medium Flatfold Fire Pit is your solution for campfire containment. Enjoy campfires without the need for permanent fire rings, leaving minimal trace when you pack up.
Portable Convenience: Featuring a fold-flat design, these fire pits are easy to store and transport, whether you're on a camping trip or hosting a backyard gathering.
Enhanced Burn: The perforated design encourages optimal airflow, resulting in efficient burns that keep your fire alive and vibrant.
Specifications:
Weight: 18 lbs (XL), and 9.1 lbs (L)
Assembled Dimensions: 22.8" (L) x 22.8" (W) x 12.3" (H) (X-Large), and 16.5" (L) x 16.5" (W) x 8.9" (H) (Large)
Packed Dimensions: 35.8" (L) x 19.5" (W) x 1.6" (H) (X-Large), and 26" (L) x 13.7" (W) x 1.2" (H) (Large)
Recommended Accessories: Grill Grate, Charcoal Grate, & Fire Proof Mat - sold separately.
From keeping warm on camping trips to enjoying outdoor cooking during overlanding adventures, these fire pits serve multiple purposes. Gather around for heartwarming stories, roast marshmallows for s'mores with the kids, or cook up a delicious meal under the open sky.
The Winnerwell Flatfold Fire Pit ensures you create memorable moments while minimizing your footprint. For an enhanced setup, pair the Flat-Fold Fire Pit with the Accessory Table.
Share