F-250/F-350 Ambush Rear Bumper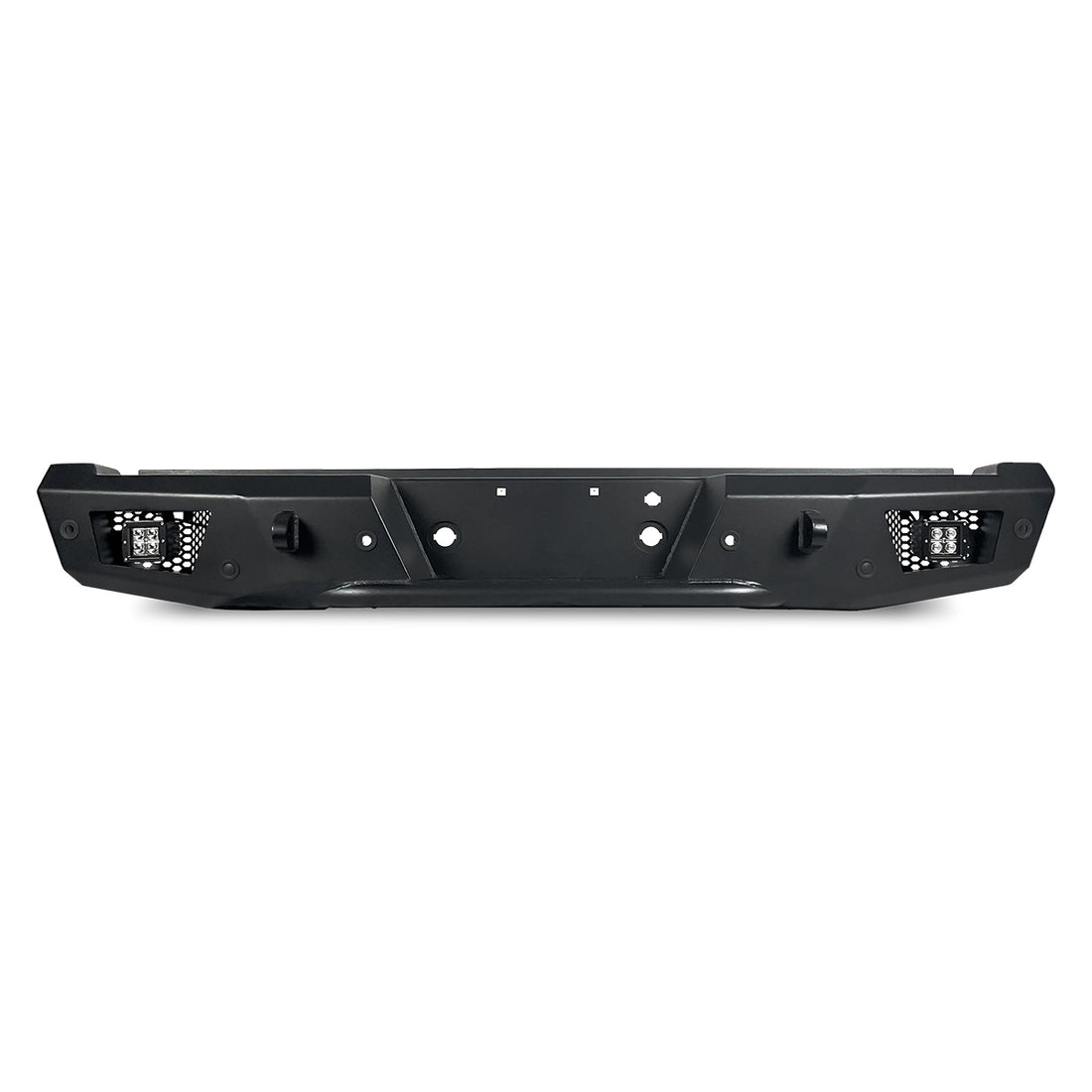 F-250/F-350 Ambush Rear Bumper
Introducing the F-250/F-350 Ambush Rear Bumper – Dominate the Off-Road with Confidence. Make a bold statement on and off the road with this ultimate upgrade for your Ford F-250 or F-350. Combining rugged durability with aggressive styling, this bumper offers unmatched protection and functionality, ensuring you're ready to conquer any off-road adventure with confidence.
Key Features:
Superior Protection, Uncompromising Strength: Crafted from high-grade steel, the Ambush Rear Bumper is built to withstand the toughest challenges.
Heavy-Duty Construction: Shields your truck's rear from impacts, providing superior protection in treacherous terrains or against unexpected obstacles.
Enhance Durability: The robust design ensures your truck is ready for whatever comes your way.
Trail-Ready Features for Ultimate Performance: Integrated D-ring mounts enable secure recovery operations during challenging situations.
Built-in Receiver Hitch: Provides convenient towing capabilities, making it easier to haul your favorite toys or equipment.
Aggressive Yet Aerodynamic Design: Optimizes airflow, minimizing drag, and maximizing fuel efficiency.
Customizable Style, Unmatched Versatility: Choose from sleek powder coat finishes or raw steel to match your personal style.
Modular Design: Allows easy customization and compatibility with additional accessories such as LED lights or spare tire carriers.
Upgrade your Ford F-250 or F-350 today and experience the Ambush Advantage – Unmatched protection, durability, and style to elevate your off-road experience.
Share