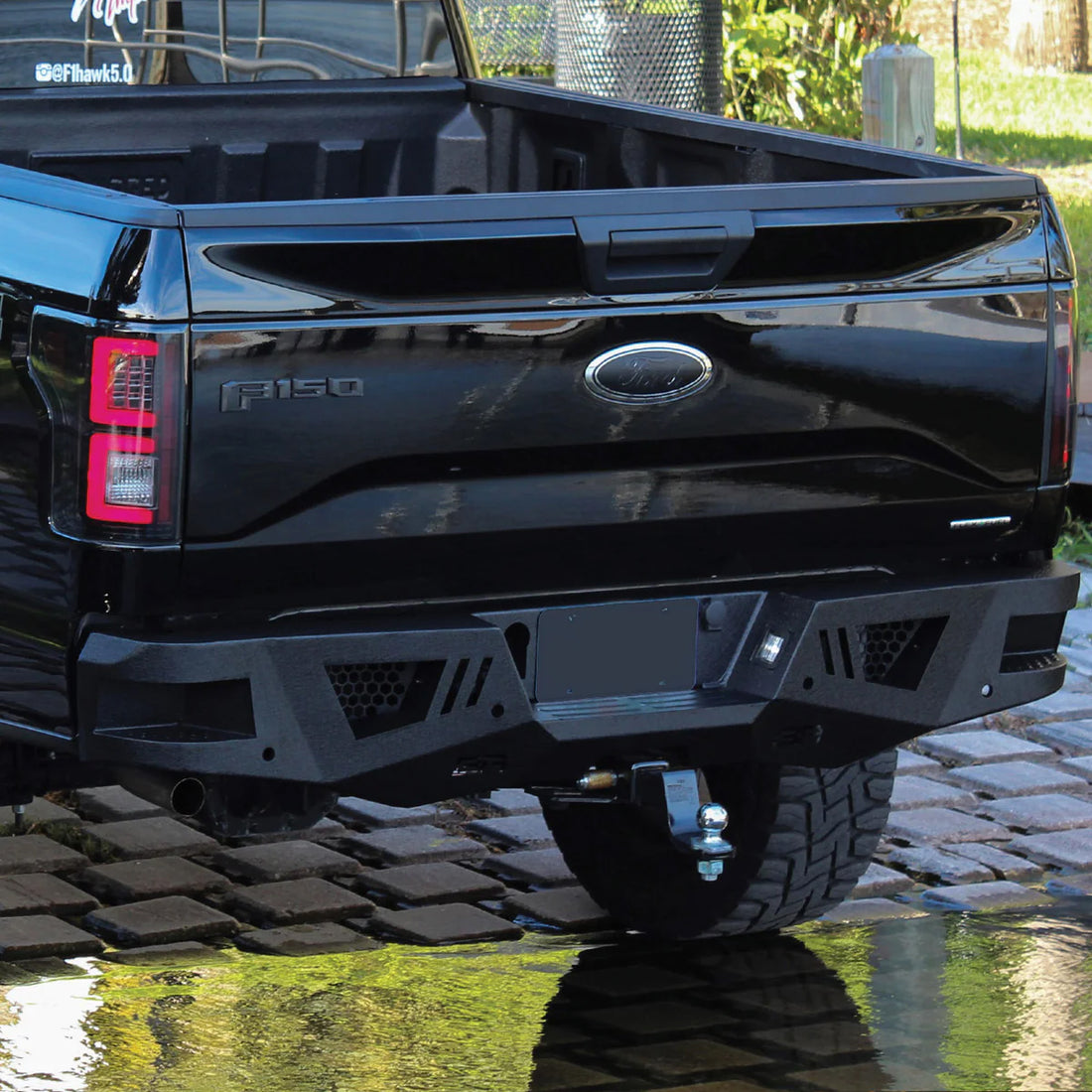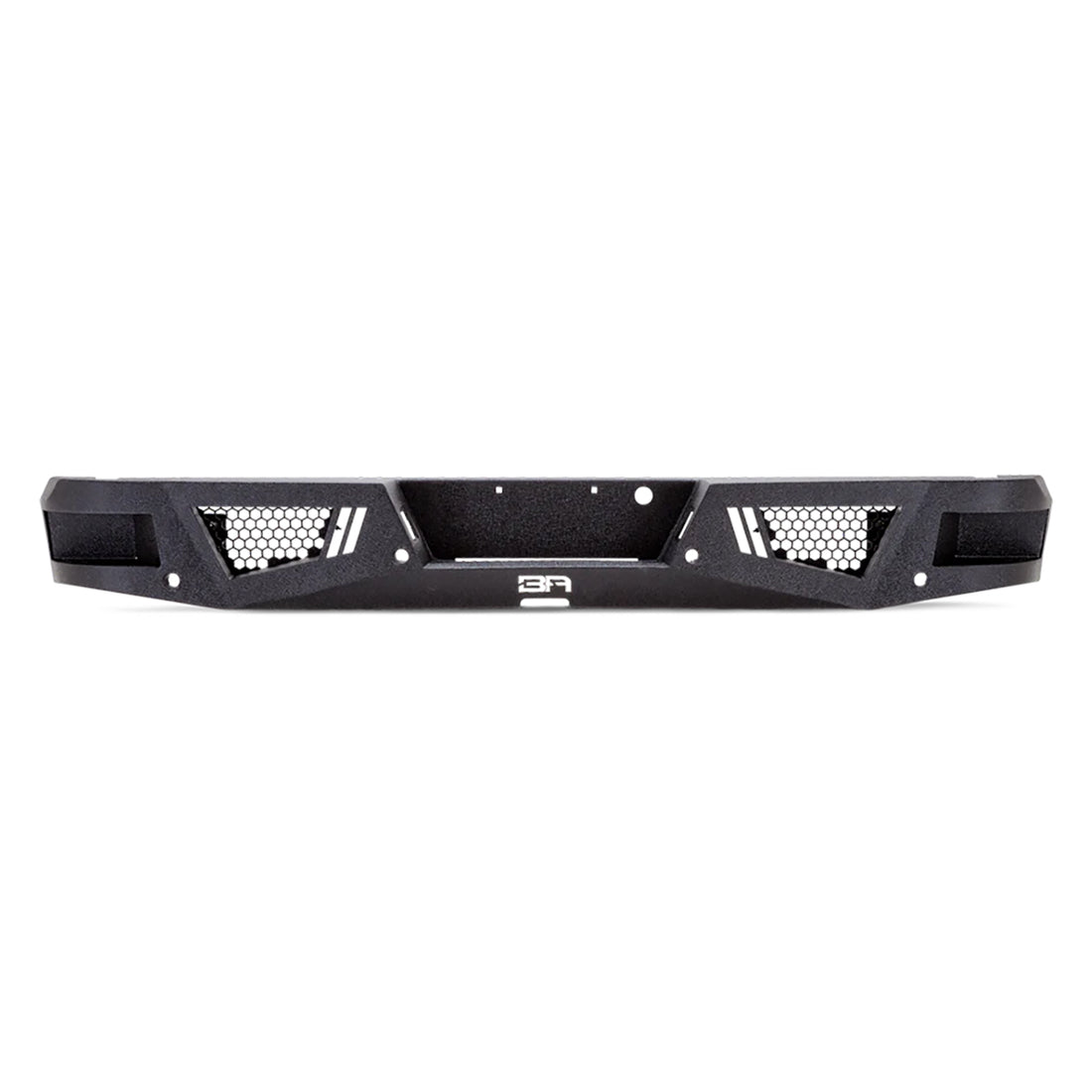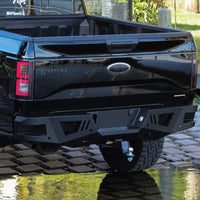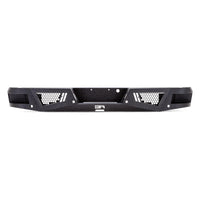 Take your Ford F-150 (2015+) to new heights of off-road capability with our robust rear bumper designed specifically for overlanding. This durable bumper improves your vehicle's hill descent and departure angles, ensuring better clearance during challenging terrains. It also provides additional anchor points for shackles, so you can be confident in your ability to overcome obstacles and, if needed, be safely pulled out of trouble.
Features:
Robust Off-Road Design: Take your F-150 to new heights of off-road capability with improved hill descent and departure angles.
Additional Anchor Points: Provides extra anchor points for shackles, ensuring you can overcome obstacles and get safely pulled out if needed.
Convenient Access and Hitch Compatibility: Built-in step pockets for easy bed access and retains factory tow hitch for towing capabilities.
OE Sensor Compatibility: Fully compatible with OE sensors, maintaining safety and functionality.
Customizable Lighting: Light pockets to easily add 2 cube LED lights for enhanced visibility in low-light conditions.
Durable Construction: Made from 1/8'' thick steel plate, built to withstand rugged off-road conditions.
Made in the USA: Proudly crafted in the USA with meticulous attention to detail.
Upgrade your Ford F-150 for overlanding adventures with our sturdy rear bumper. Enjoy improved clearance, additional anchor points, easy bed access, and customizable lighting options. With its robust construction and compatibility with factory features, our rear bumper is the perfect companion for your off-road journeys.
Share