Crosstrek AWD 2" Front/1.5" Rear Strut Spacer Kit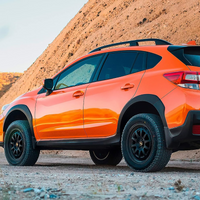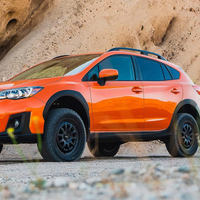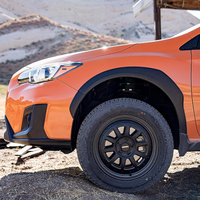 Crosstrek AWD 2" Front/1.5" Rear Strut Spacer Kit
Elevate your 2018-2023 Subaru Crosstrek to new heights with the ultimate enhancement – the 2" Front/1.5" Rear Strut Spacer Kit. Crafted for those who demand exceptional performance and distinctive style, this kit empowers you to seize every adventure with unwavering confidence.
Ascend to New Heights: Experience the road less traveled like never before with an impressive 2" lift in the front and 1.5" lift in the rear. Your Crosstrek will conquer obstacles with grace while standing out in a crowd. Prepare to dominate both the off-road trails and urban jungle.
Effortless Ingenuity: Revolutionize your driving experience with a kit designed for seamless installation. Our bolt-on innovation ensures that transforming your Crosstrek is a breeze, whether you're a skilled enthusiast or a newcomer eager to explore uncharted territories.
Preserve Driving Pleasure: Your comfort is our priority. Embrace the same smooth ride you've come to expect from your Crosstrek, even after the transformation. This kit is engineered to retain the stock ride quality you love while unlocking newfound capabilities.
Precision in Every Turn: Navigate with precision and grace thanks to the strategically designed front spacers. Beyond just a lift, they correct caster and camber angles, enhancing stability and control. Embrace confident driving whether you're tackling tight corners or embarking on cross-country journeys.
Customize Your Journey: Tailor your Crosstrek to match your ambitions. Embrace the freedom to mount 215/75-15 tires effortlessly, without any trimming. Want to venture further? With minor adjustments, accommodate larger 235/75 tires, adding an extra layer of rugged versatility to your adventure.
Elevate your Subaru Crosstrek's identity and capabilities with the 2018-2023 Subaru Crosstrek AWD 2" Front/1.5" Rear Strut Spacer Kit. Embark on a journey that blends performance, style, and uniqueness, and redefine what it means to explore with unparalleled confidence.
Share