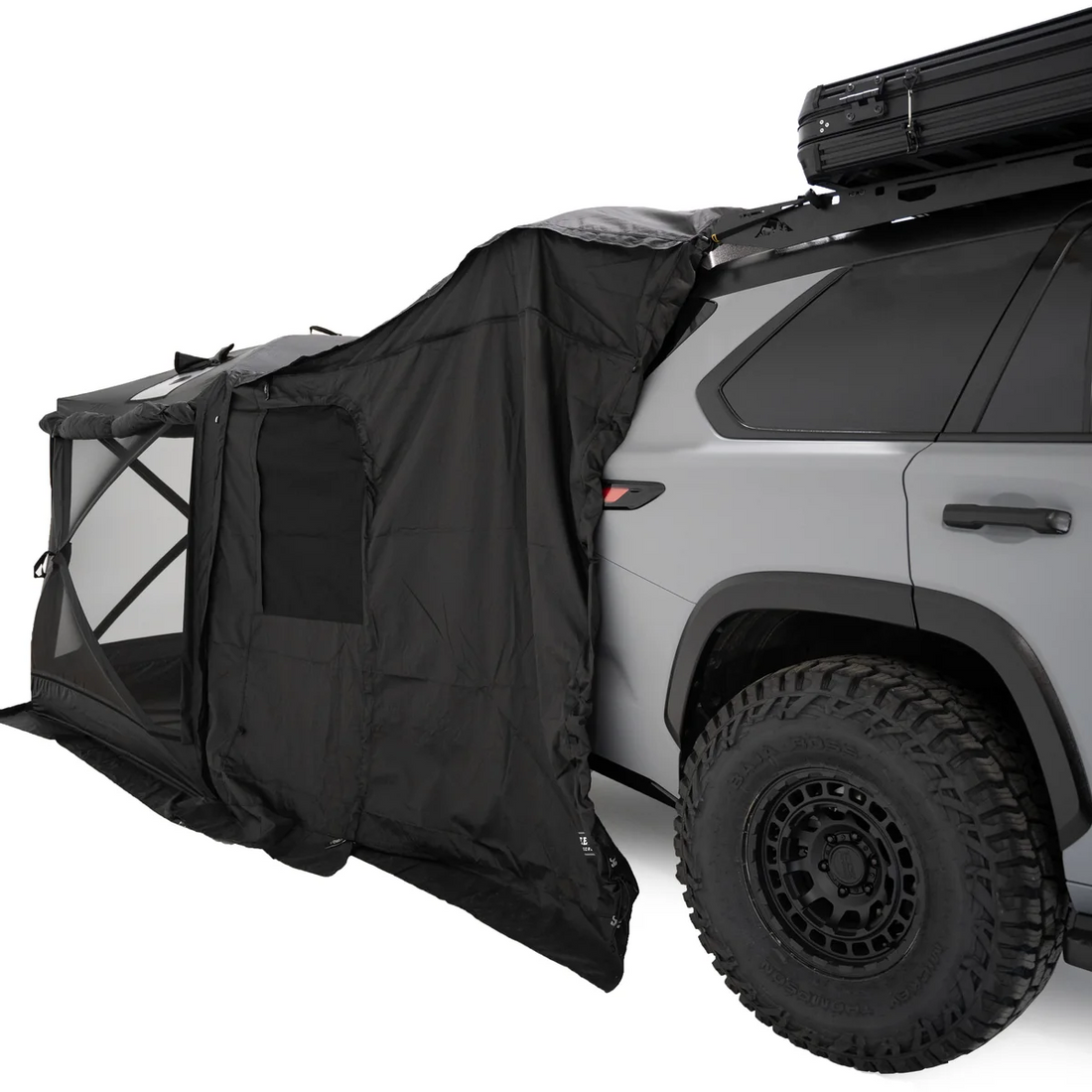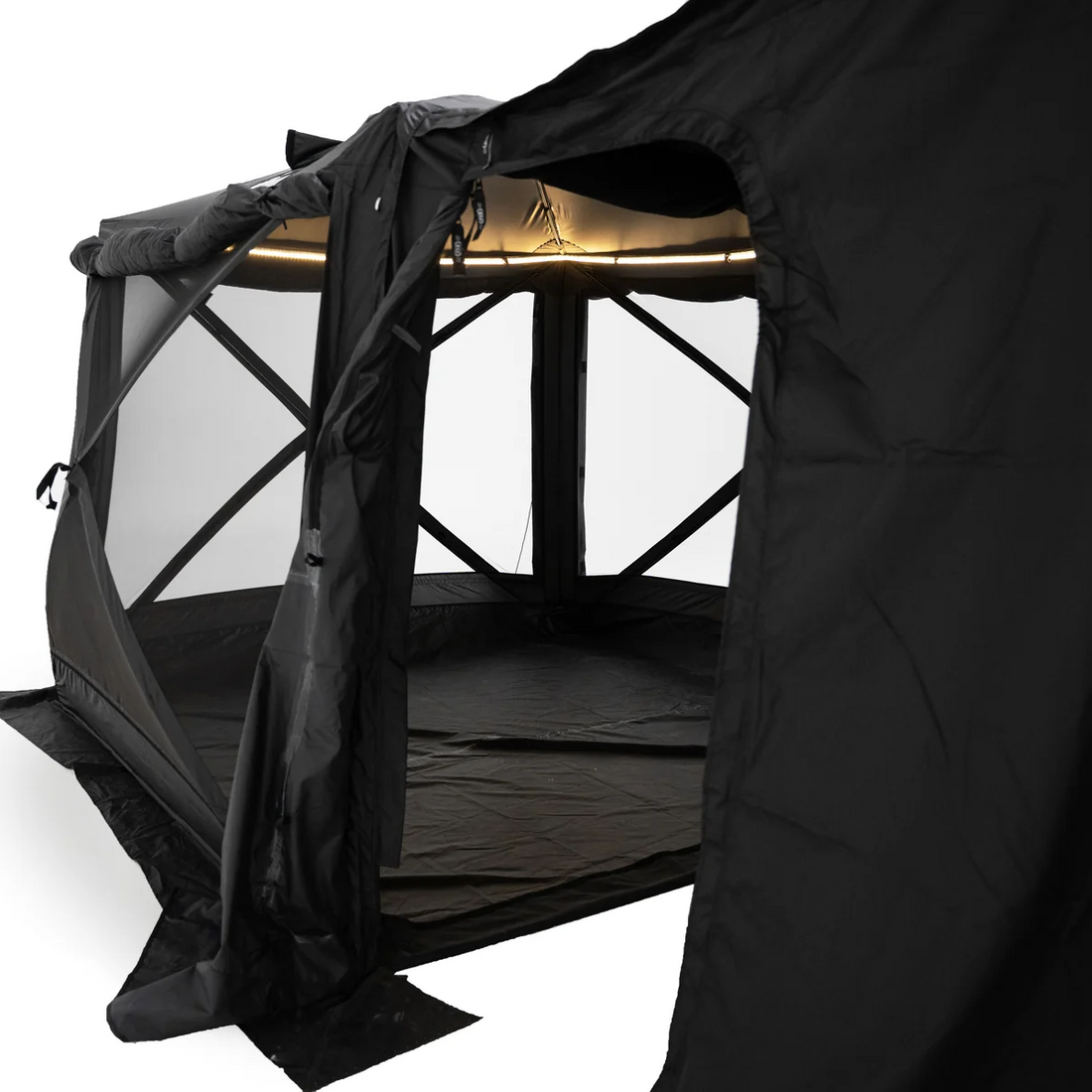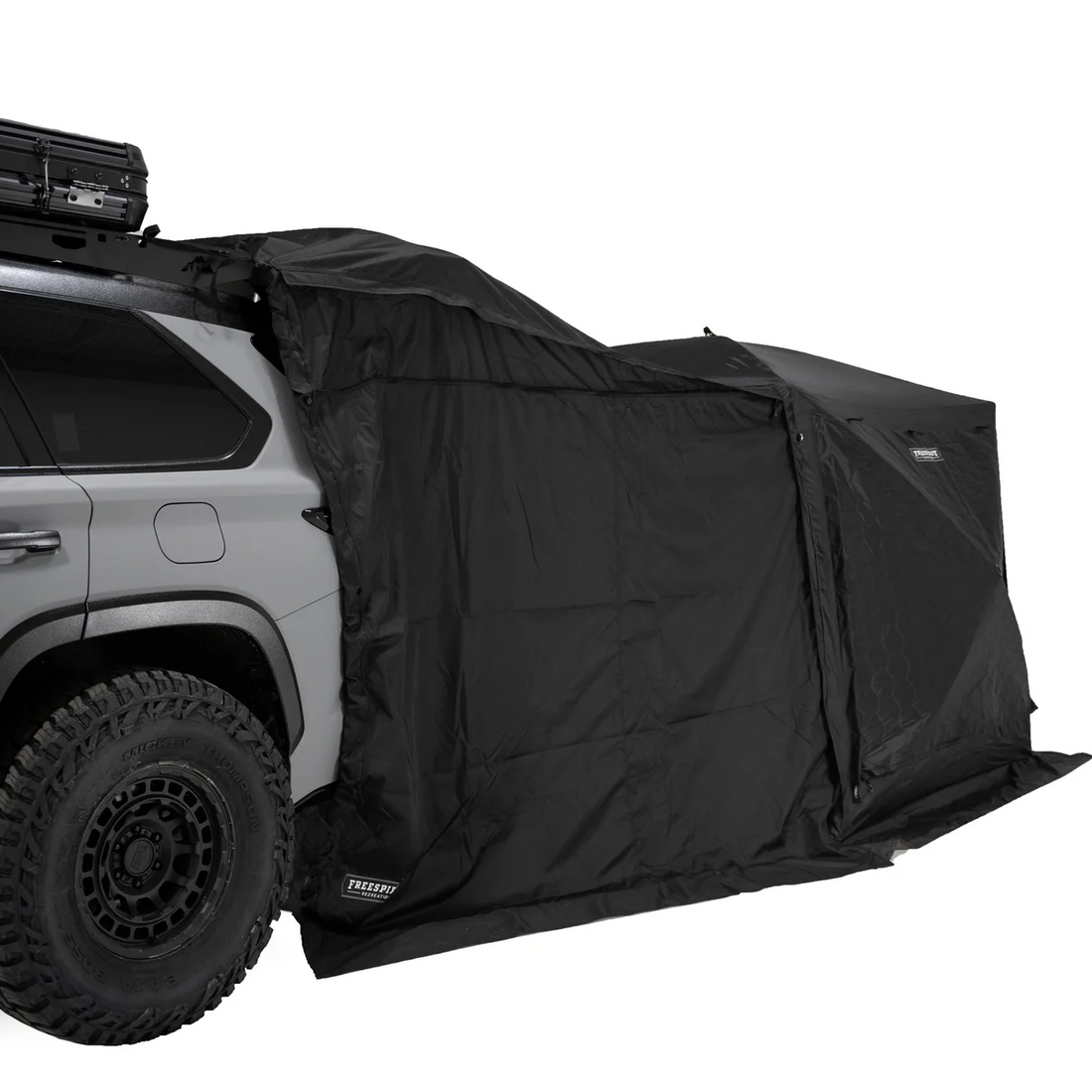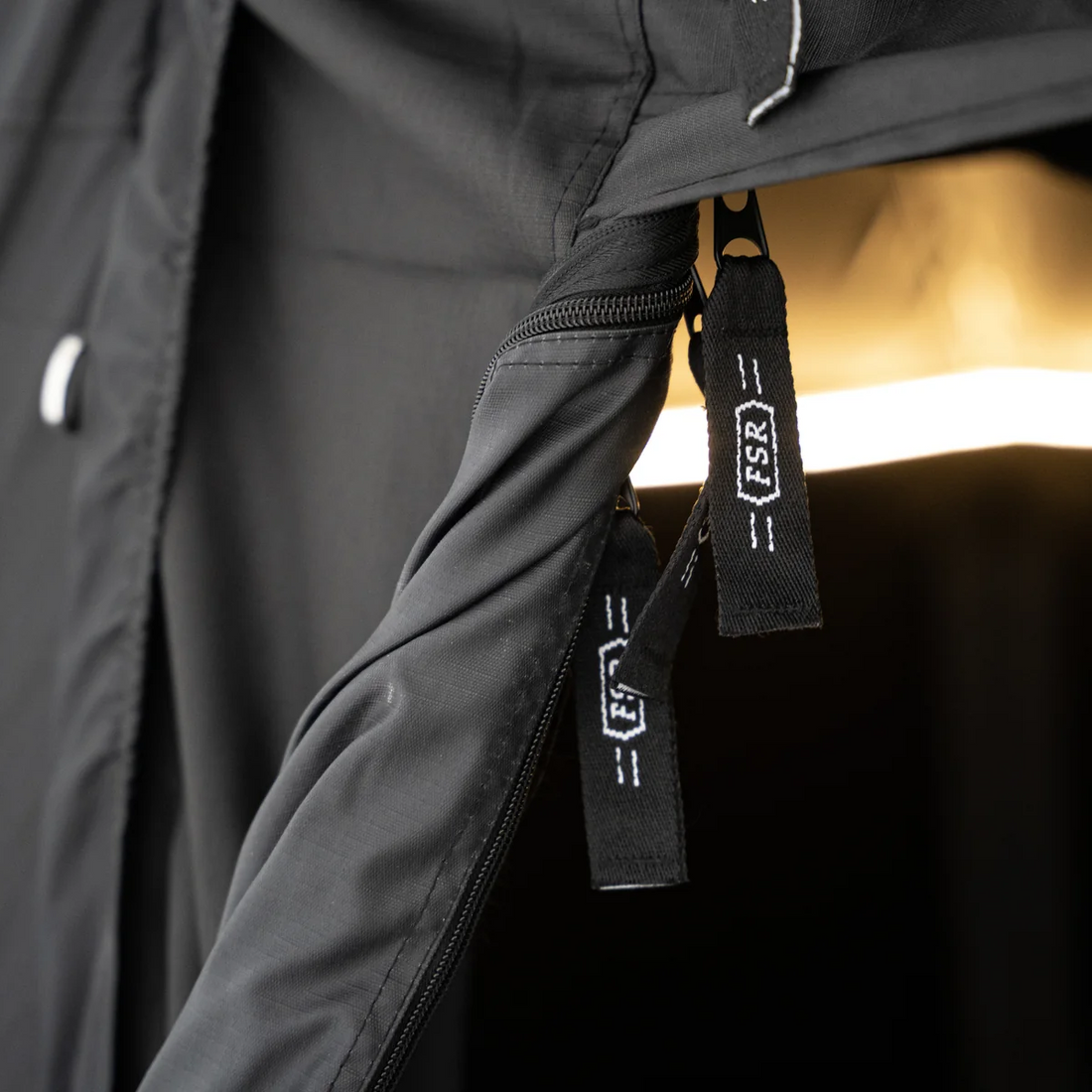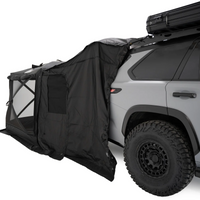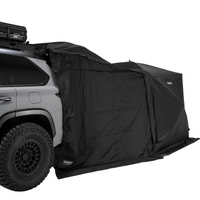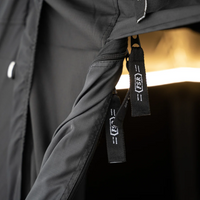 Introducing Car Connect - The Ultimate Camping Companion for Your HUB V2 Tent!
Discover the perfect camping solution with our innovative Car Connect, specially designed to seamlessly integrate with your favorite 4-sided ground tent, the HUB V2. Take your camping experience to the next level by creating a spacious enclosed area that attaches effortlessly to the rear of your vehicle and connects to one side of the HUB V2. Now, you can enjoy both the comfort of your vehicle and the expansive living space of the HUB, making camping an absolute pleasure!
Key Features:
Versatile Accessibility: The Car Connect features a single main access point that can be easily zipped up for cozy warmth or unzipped and rolled to the side for convenient entry and exit.

Customizable Zippers: On the opposite side of the main access point, a large wall can be fully unzipped, transforming the Car Connect into a shaded path with excellent airflow. This allows you to move freely between your vehicle and the HUB, without compromising on comfort.

Universal Compatibility: Whether you own an SUV, minivan, crossover, Jeep, wagon, or pickup truck with a cap, the Car Connect is designed to be compatible with all these vehicle types.
Elevate your camping experience with the Car Connect, the ultimate extension for your HUB V2 tent. Embrace the freedom to enjoy nature with a luxurious blend of outdoor and indoor living, all in one private and spacious camping area.
Share