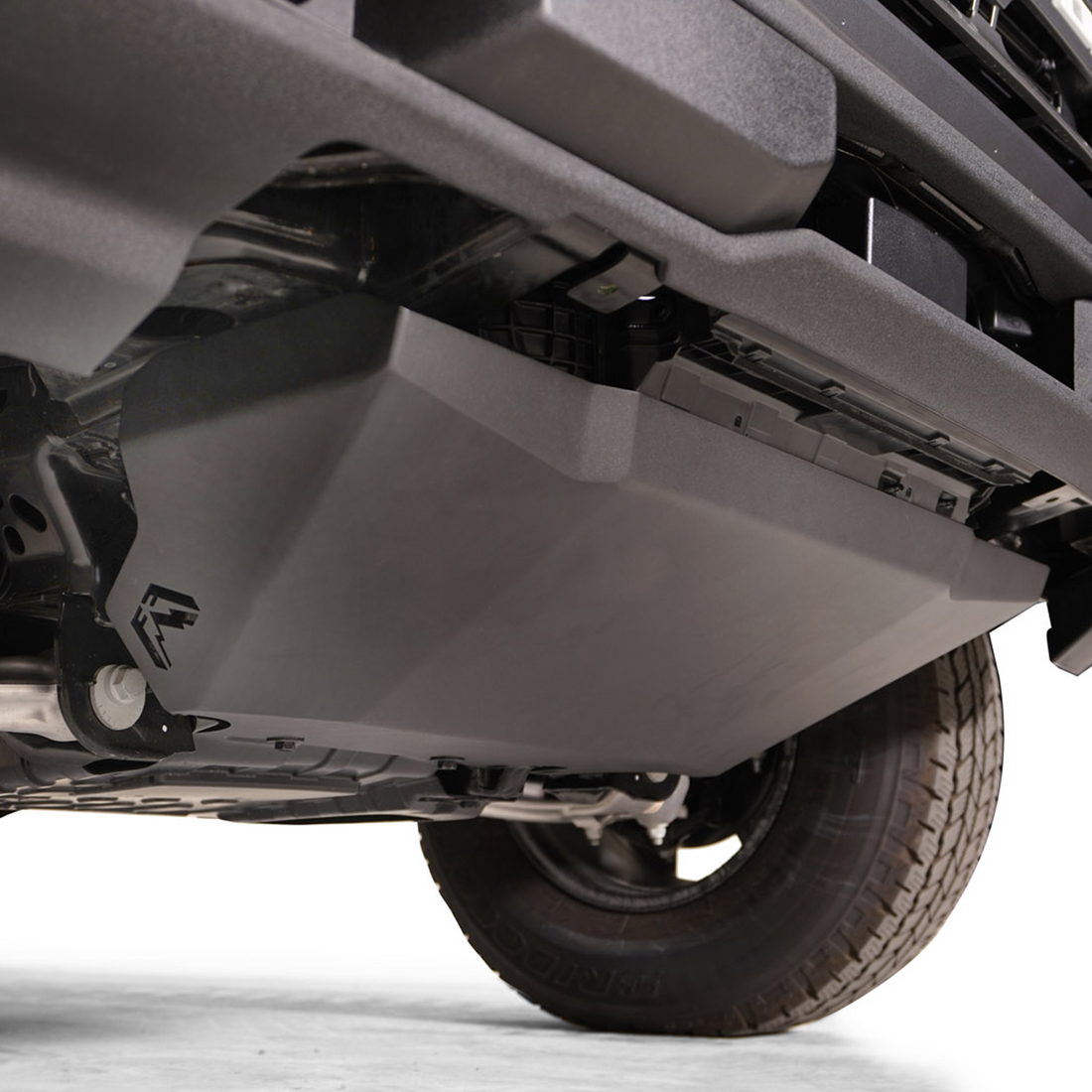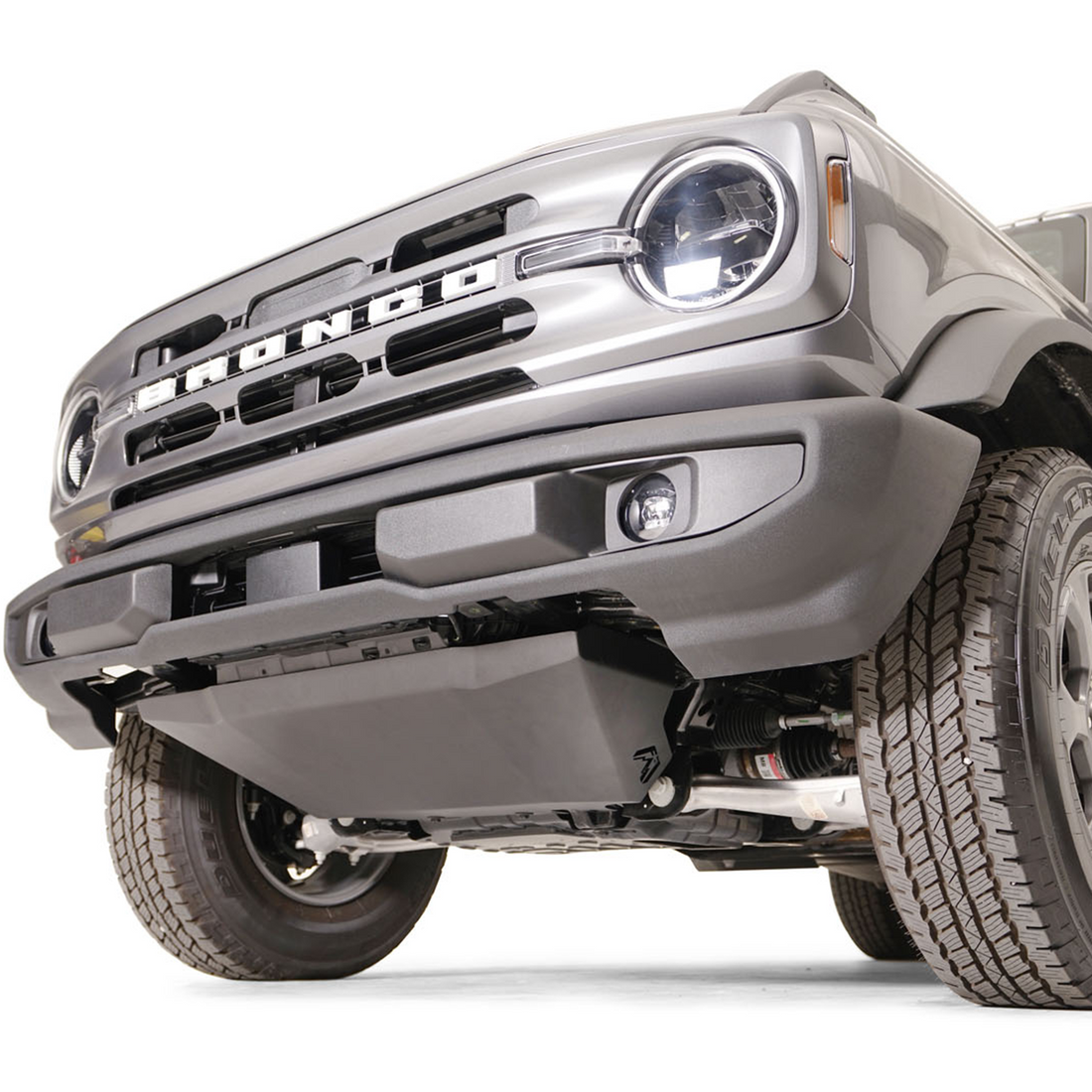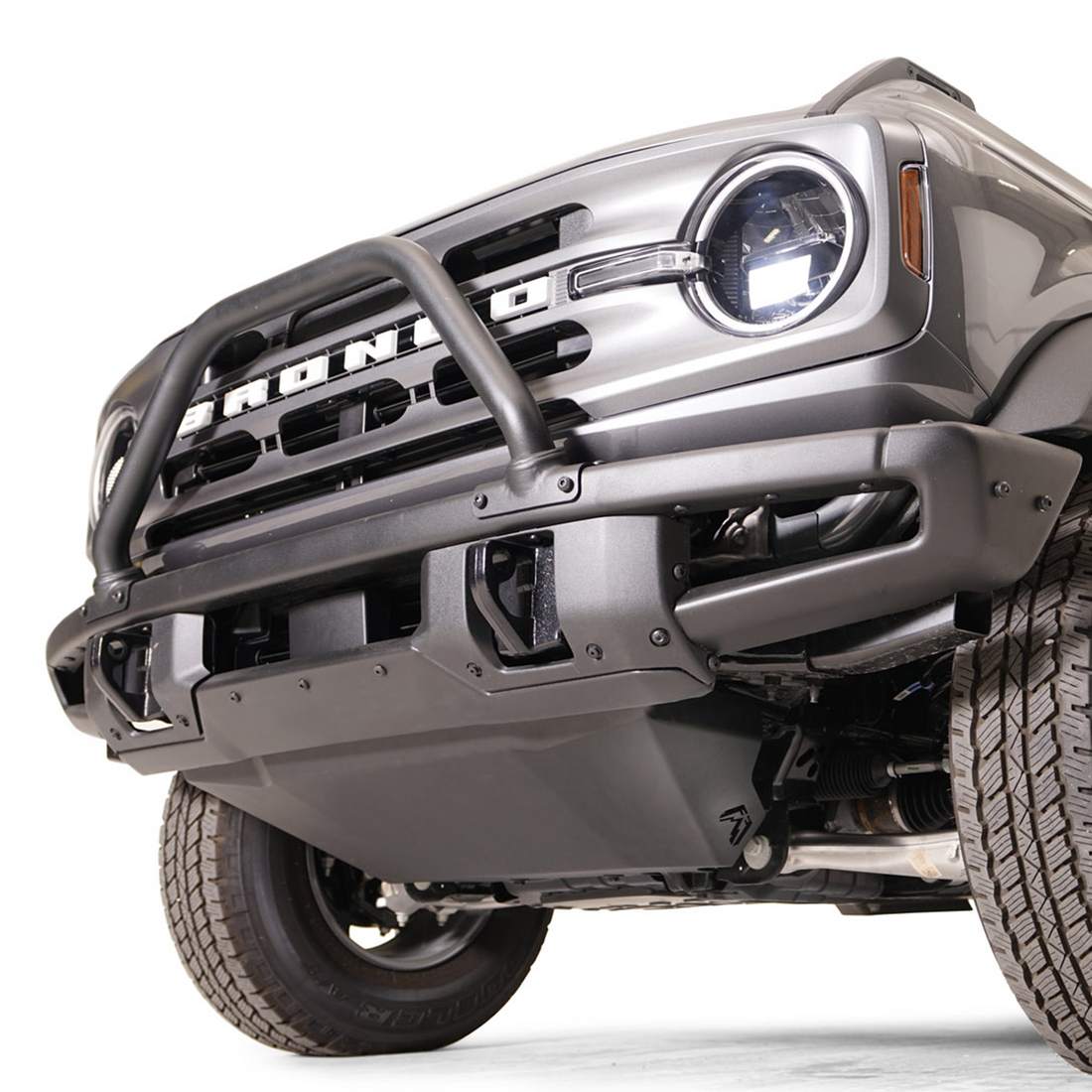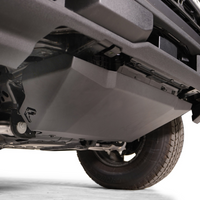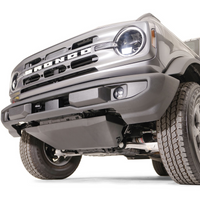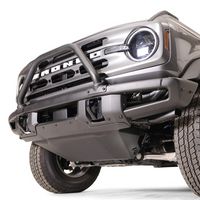 Introducing the Ford Bronco Skid Plate - the ultimate front undercarriage protection for your next adventure! Whether you're exploring rugged terrains or cruising the city streets, our skid plate has got you covered.
Crafted in South Carolina, USA, using premium 3/16th gauge US steel, this skid plate is built to withstand the toughest challenges. Its sturdy construction ensures reliable durability, providing you with peace of mind on every journey.
Designed to fit OEM bumpers, our skid plate seamlessly integrates with your Bronco, enhancing its functionality and style. Please note that the factory tow hooks are not compatible with this skid plate.
With a modular design and aggressive styling, our skid plate not only offers superior protection but also adds a touch of rugged elegance to your vehicle. It's the perfect combination of form and function.
Technical Specifications:
Materials: Made from robust 3/16th gauge US steel
Finish: 2 Stage Matte Black Powder Coat with epoxy primer for added durability
Size/Weight: Weighing in at 40lbs., with a height of 7.5″, width of 36.5″, and length of 16.5″
Application: Specifically designed for 2021+ Ford Broncos
Invest in this Bronco Skid Plate and embark on your off-road adventures with confidence. Upgrade your vehicle's protection while adding a touch of style. Get ready to conquer any terrain that comes your way!
Share