Bronco 40" LED Light Bar + Roof Mount Kit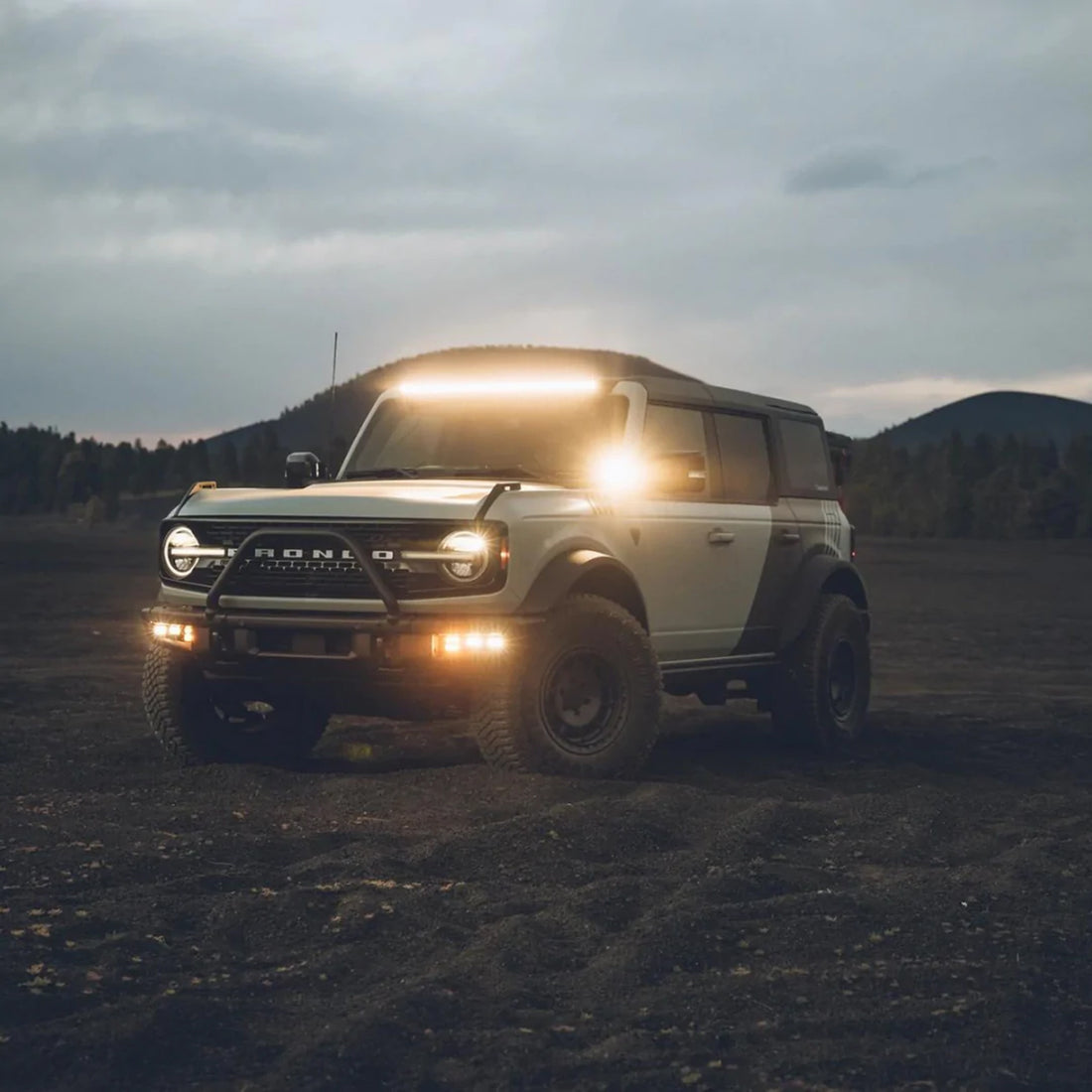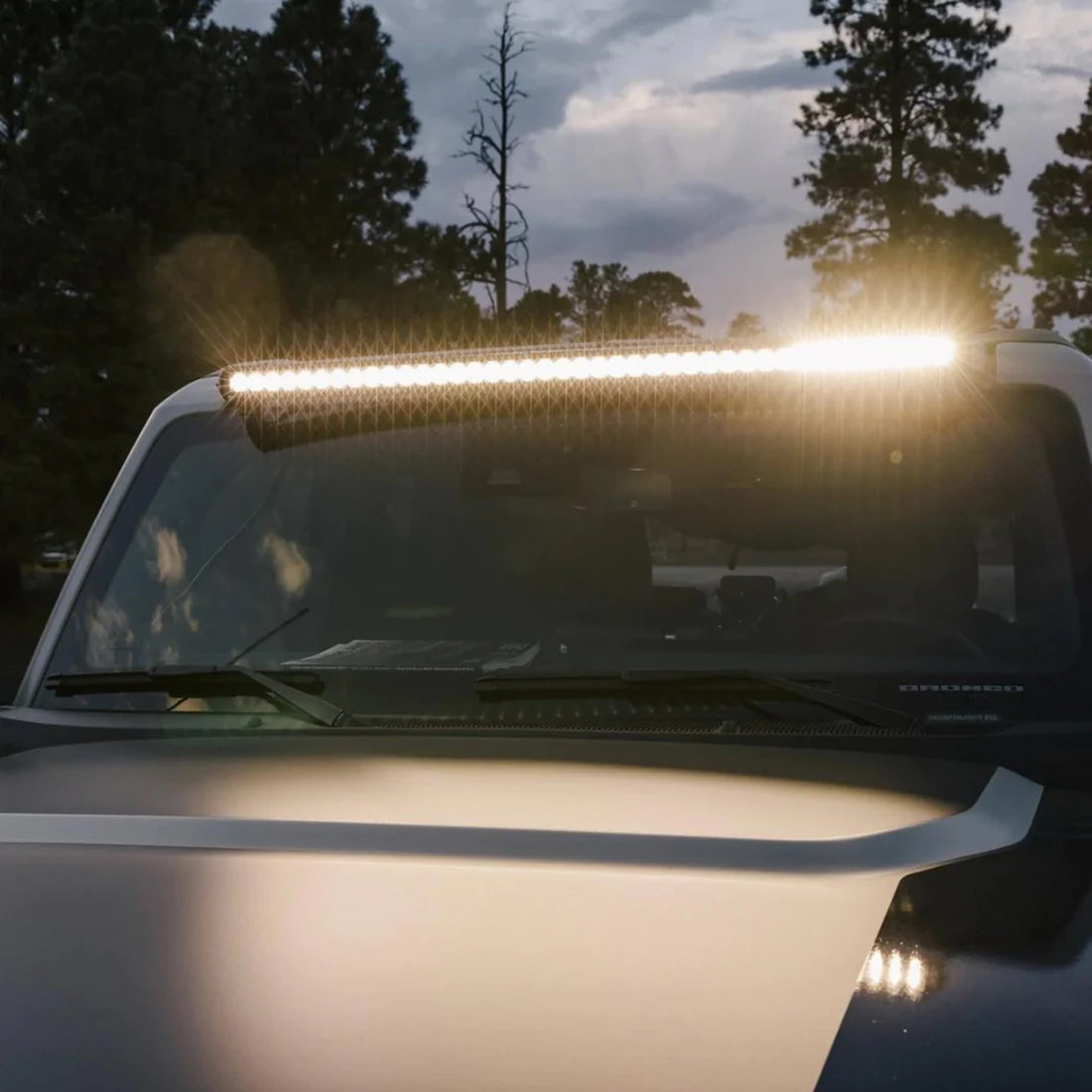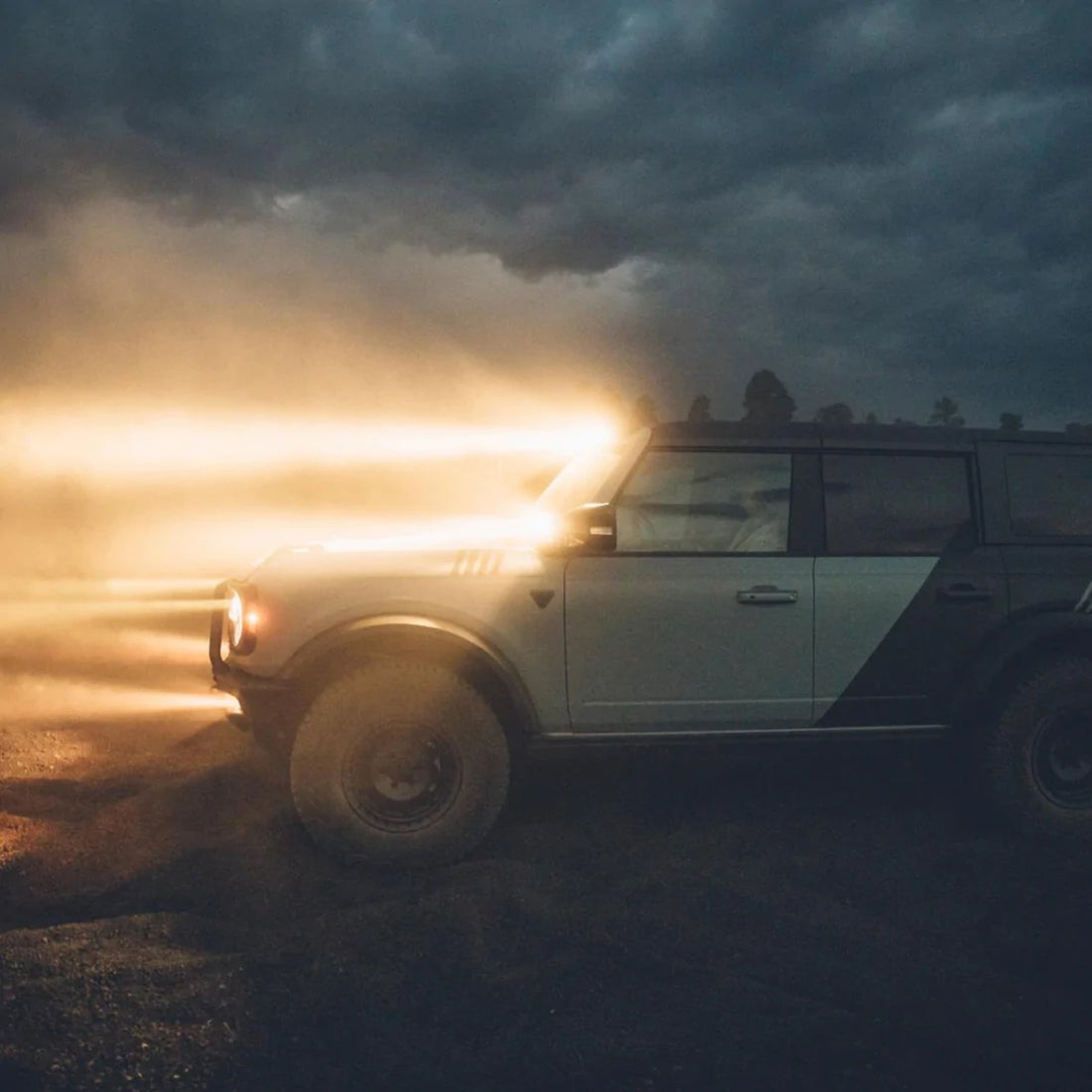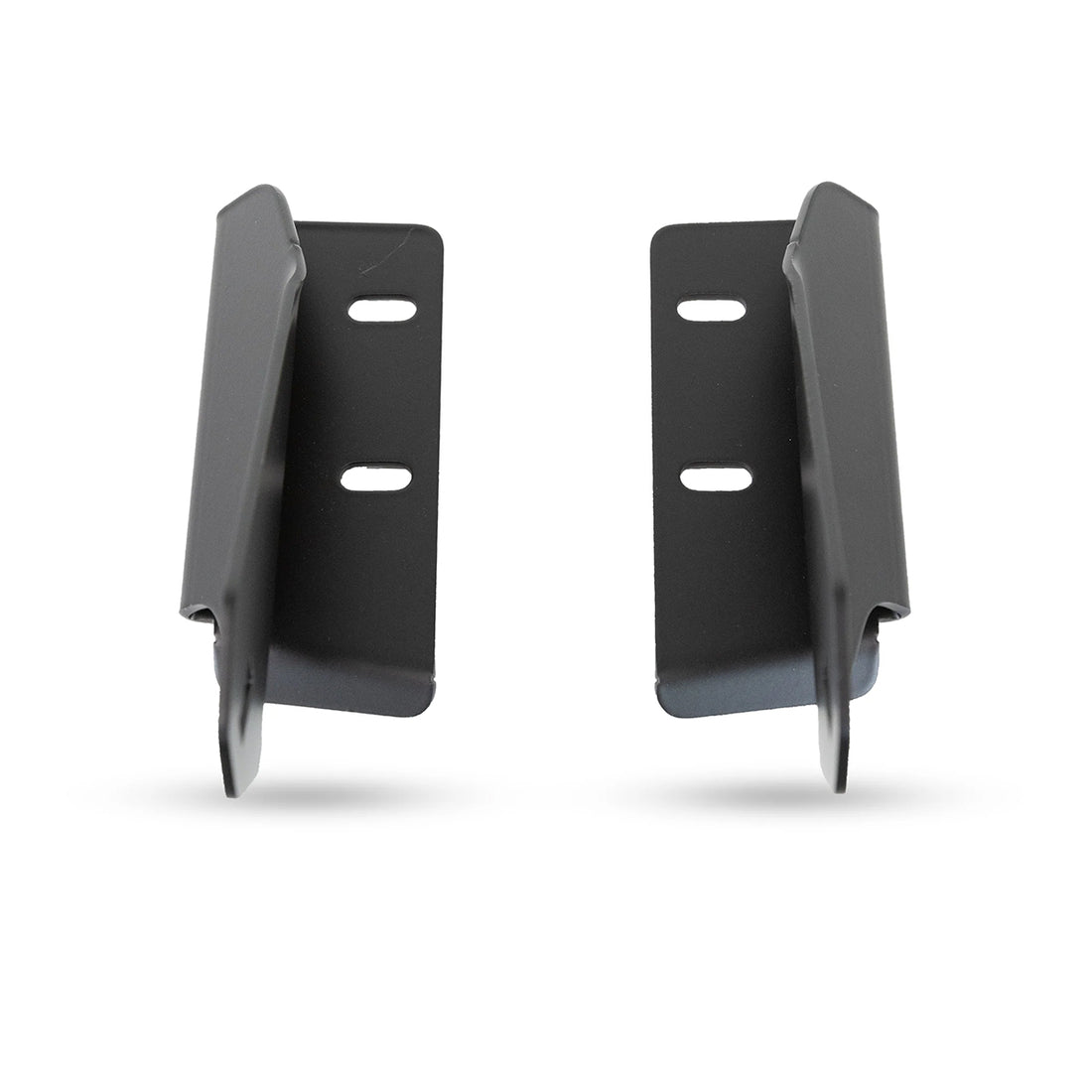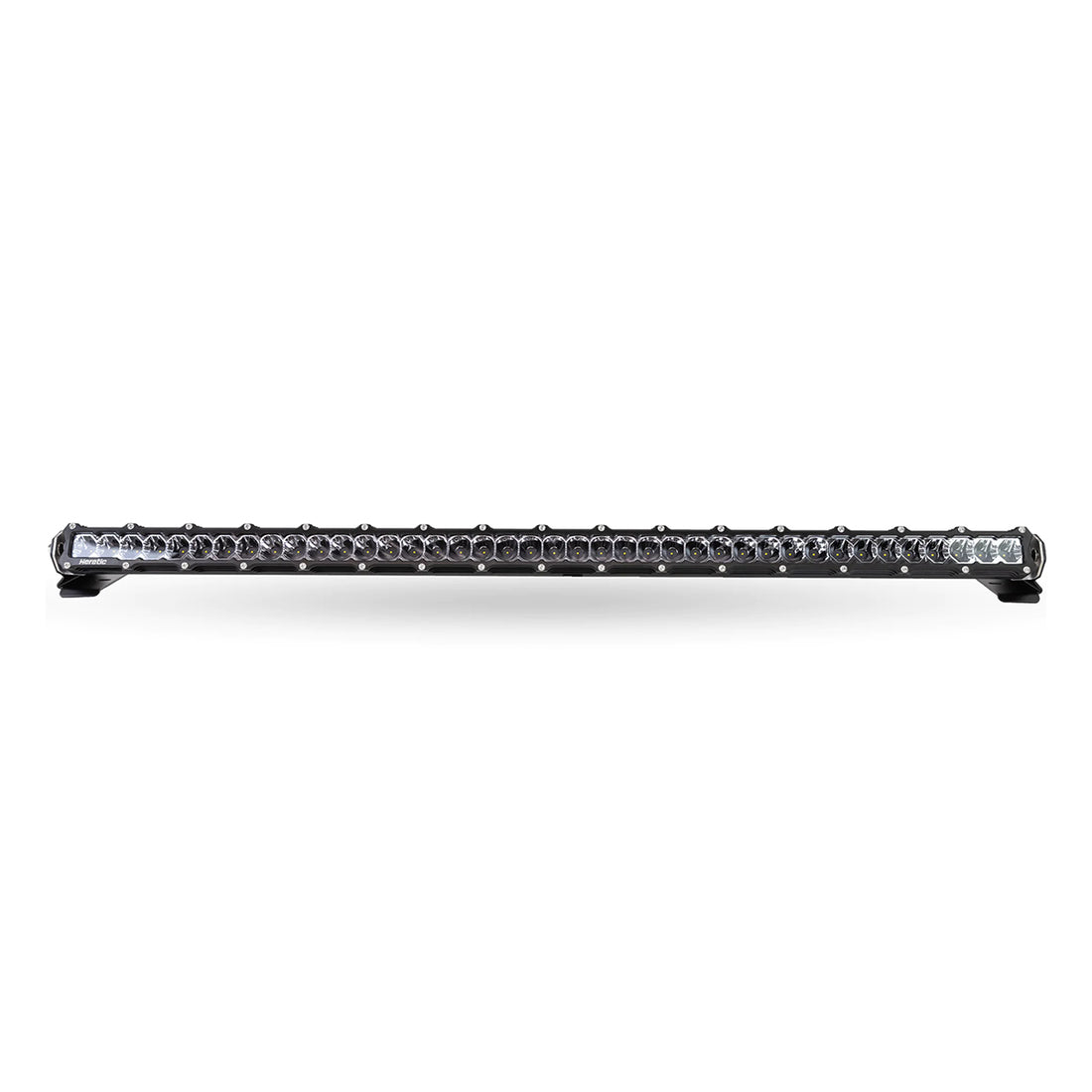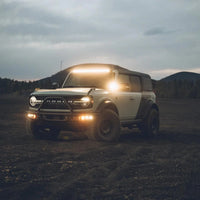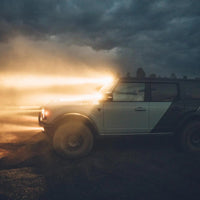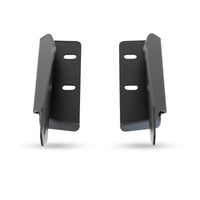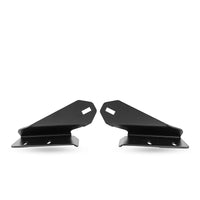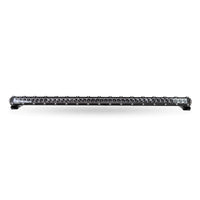 Bronco 40" LED Light Bar + Roof Mount Kit
Premium Roof-Mounted Light Bar Kit for Ford Bronco
This is the highest quality, aftermarket, roof-mounted Light Bar kit for your new Ford Bronco on the market today. Yeah, we said it!
This LED 40-inch light bar is an absolute beast - instantly transforming night into day, at the flick of a switch. Typically used in forward-facing applications in aftermarket roof racks and UTV roll cages. It is also sized to fit great in PRINSU roof racks.
The housing is a CNC machined aircraft-grade aluminum that makes it the most durable and high-quality housing on the market. We use the highest-grade LEDs and circuit boards that allow this light to be as bright as possible while still controlling heat.
Internal reflectors have been designed and optimized to shape and put out the best light possible. Make this light yours. Customize the reflector beam configuration to all spots, all floods, or combo. 
Under either mounting scenario, you can leverage the factory "accessory-ready anchor points", and will never have to drill holes. Ford engineers designed the Bronco for accessories, which makes your life way easier - and we thank them :) 
Designed, manufactured, and assembled in the USA
Share