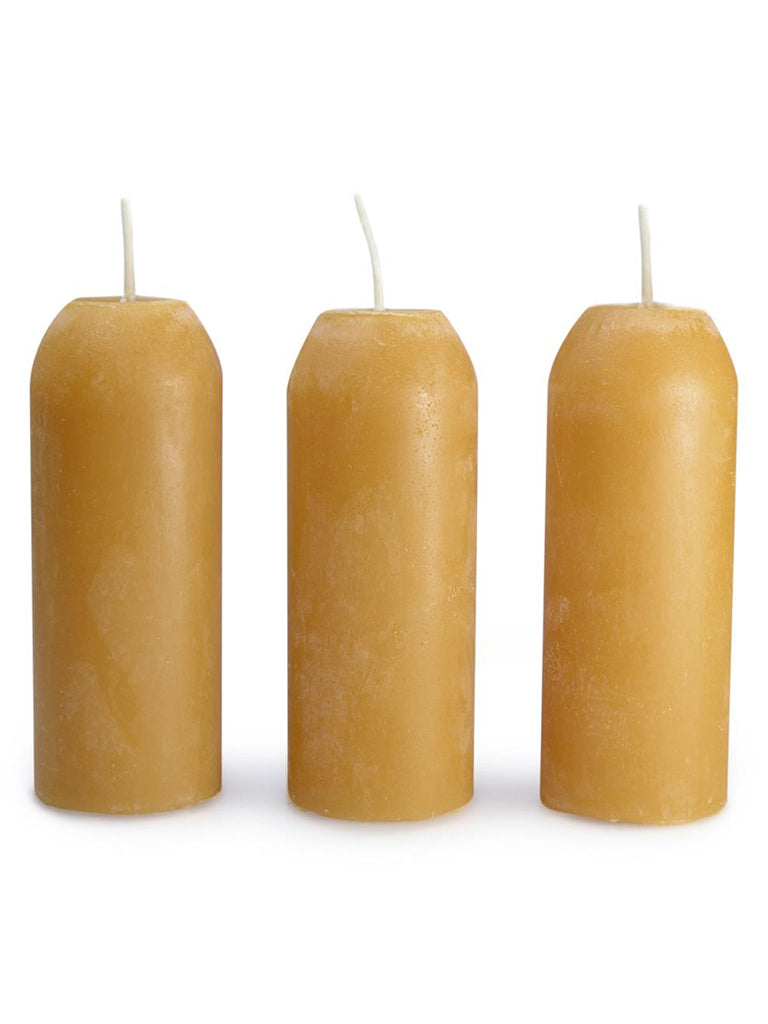 Our 100% natural beeswax candles burn longer and cleaner than wax candles, delivering 12-15 hours of burn time, with less smoke and a naturally sweet aroma. The cotton wick and the wax formula optimize burn time and reduce soot build-up. Enjoy cleaner light, longer. 
Special formula and filtering process 
for a cleaner more efficient burn.
For use in Original Candle Lantern™, Original Candle Lantern + LED™ and Candlelier® Candle Lanterns or for use in a candle holder. 
Share