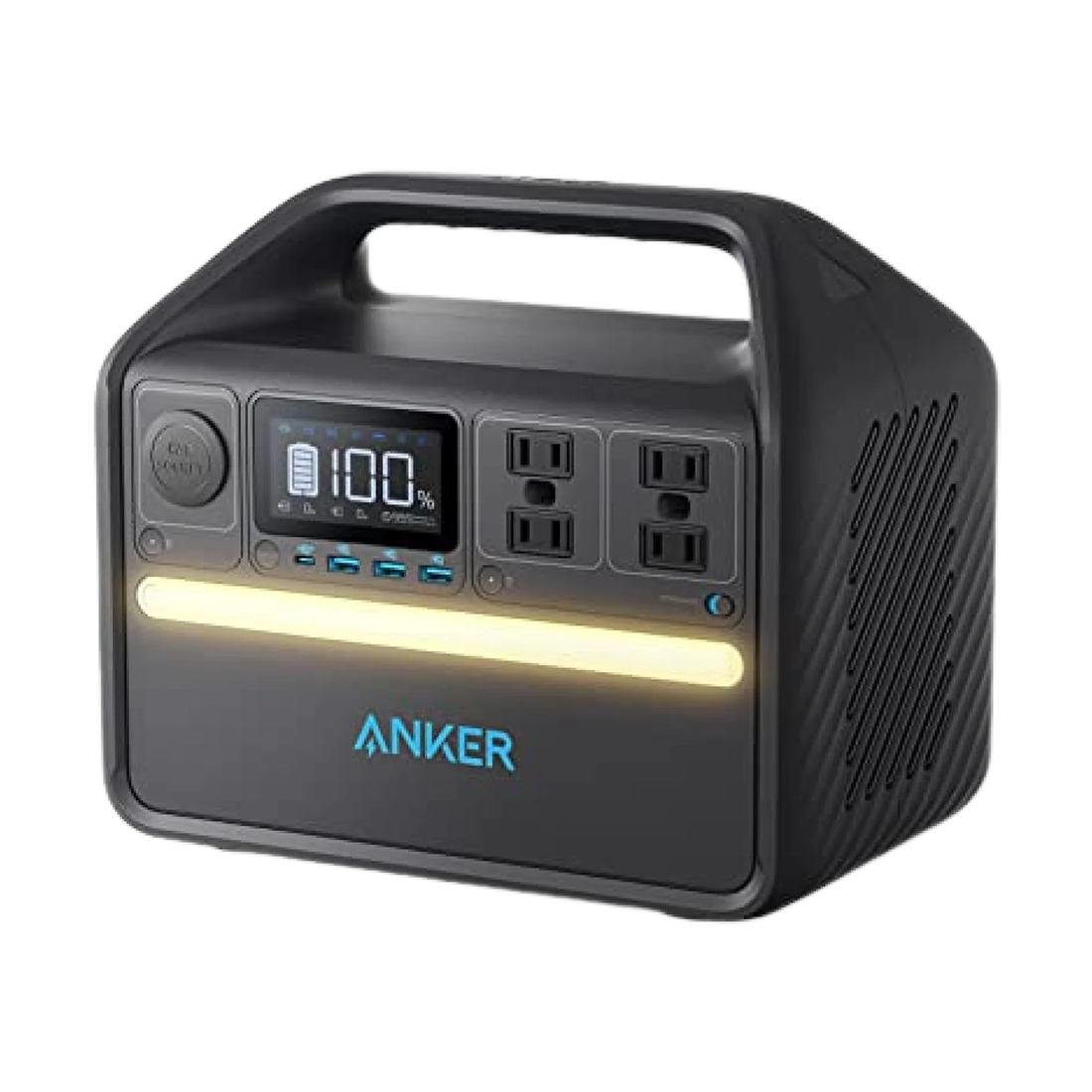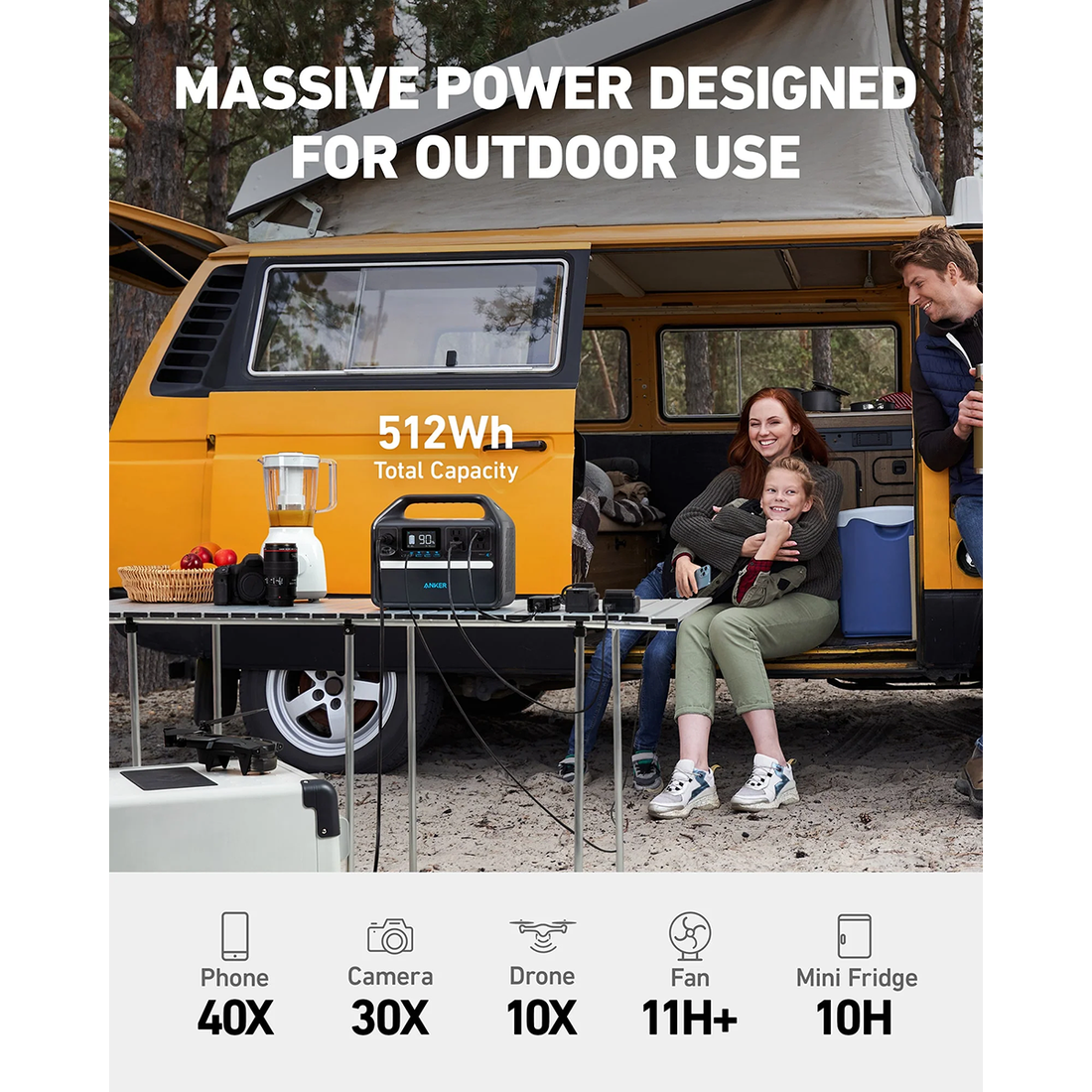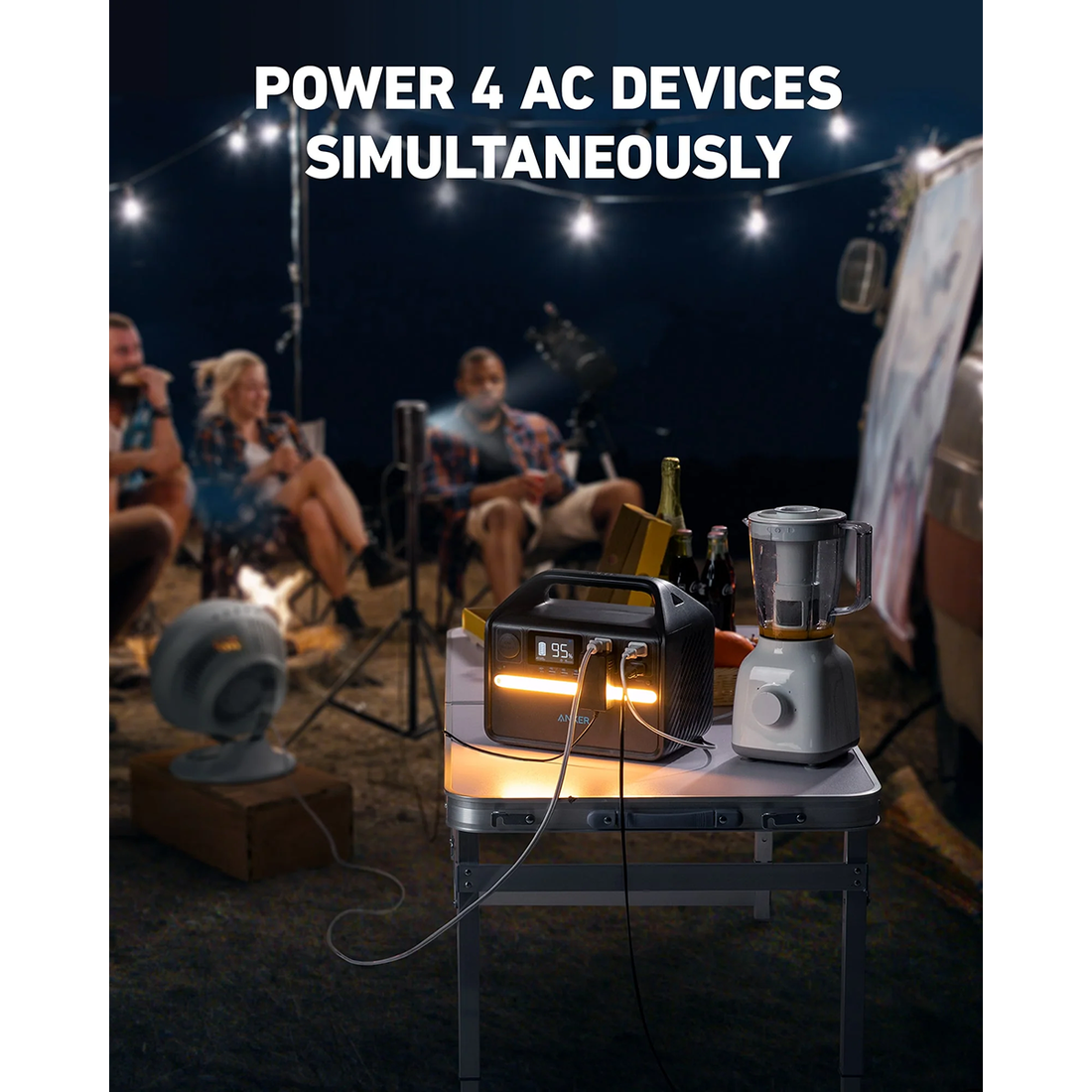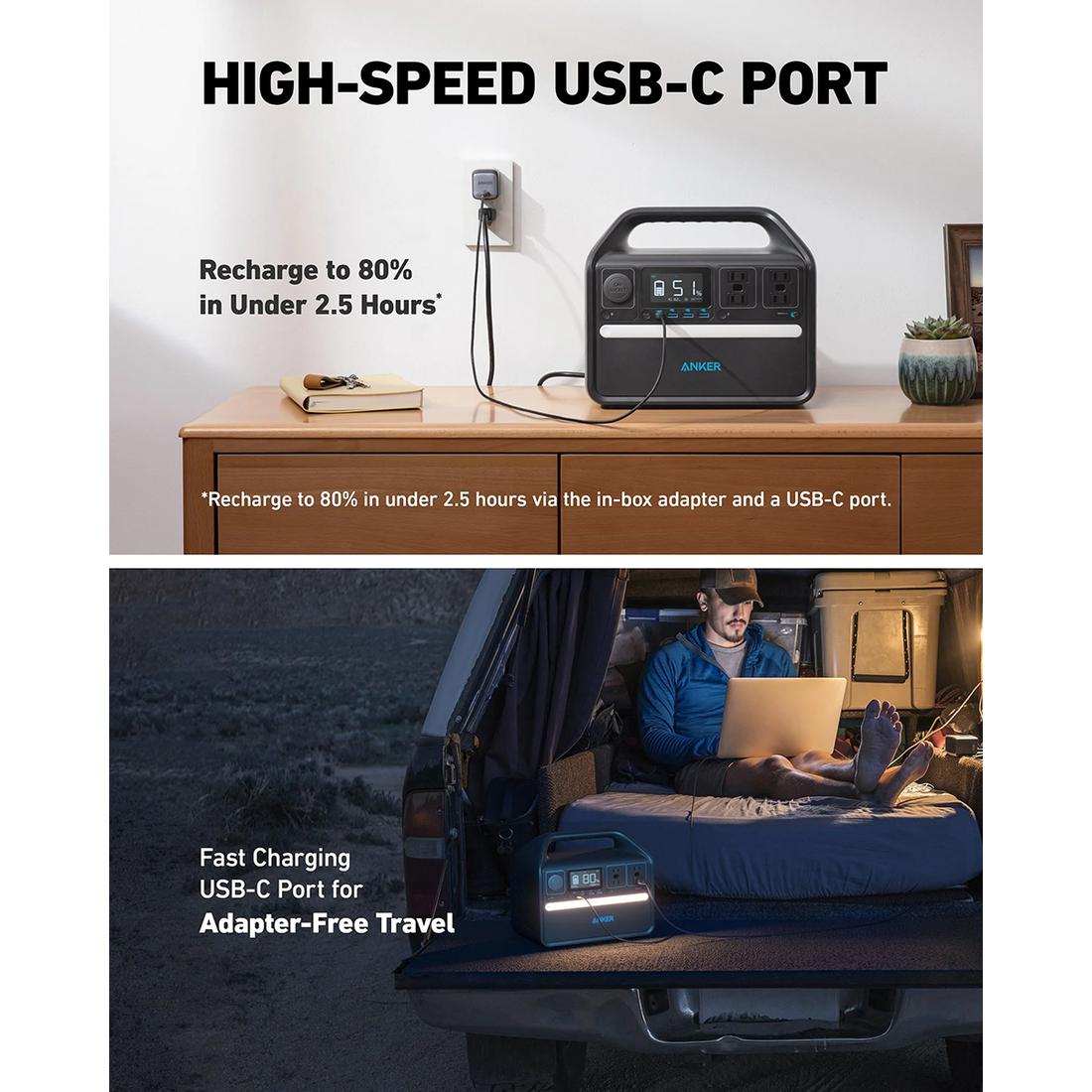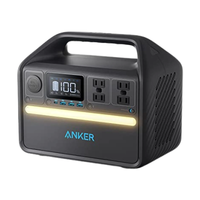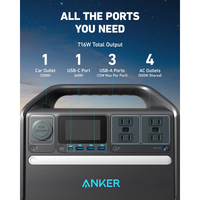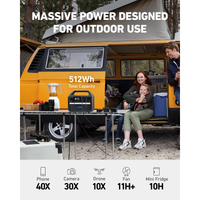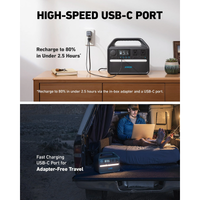 Introducing the ultimate power solution, the Anker 535 PowerHouse. With our proprietary InfiniPower™ technology and LiFePO4 batteries, this powerhouse is built to last over a decade, even with everyday use. The smart temperature control system monitors the temperature up to 100 times per second, ensuring safe and efficient operation.
And with a 5-year full-device warranty, you can enjoy a worry-free experience. Recharge to 80% in under 2.5 hours via the in-box adapter and a USB-C port. Say goodbye to bulky adapters because charging your laptop at fast speeds only requires a single cable.
The power station has all the ports you need to charge your devices and appliances. Equipped with 4 AC ports, 3 USB-A ports, a USB-C port, and a car outlet, it's the ultimate multi-port charging solution.
With a massive 512Wh capacity, the power station is an all-round solution to charge all your necessities. Seamlessly power a heater, portable fridge, lamp, and TV.
In the box, you'll get the Anker 535 Portable Power Station, 120W adapter, car charging cable, and a welcome guide. With our friendly customer service, you can be assured of exceptional support should you need it.
Don't settle for an ordinary power bank, upgrade to the Anker 535 PowerHouse and power up your life!
Share