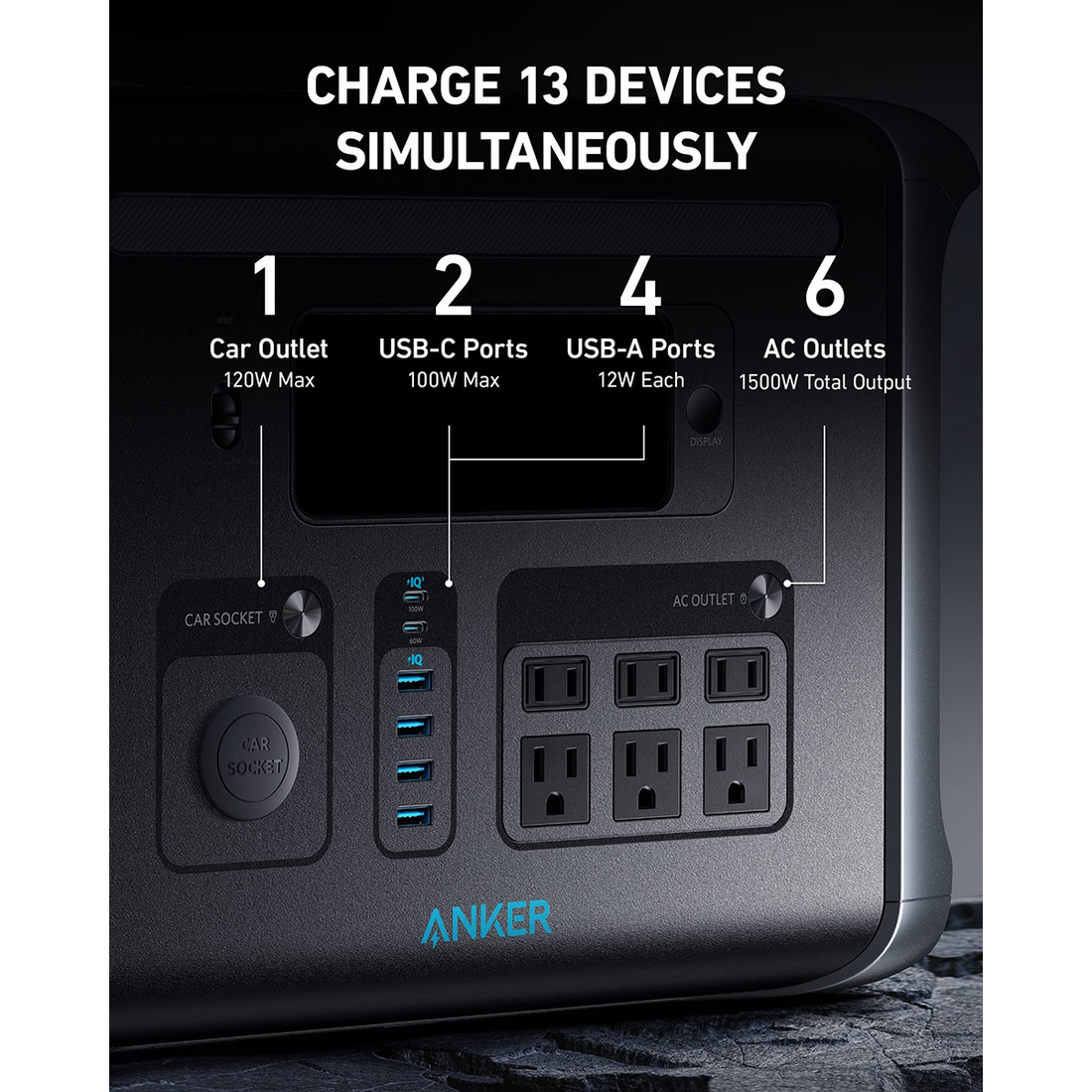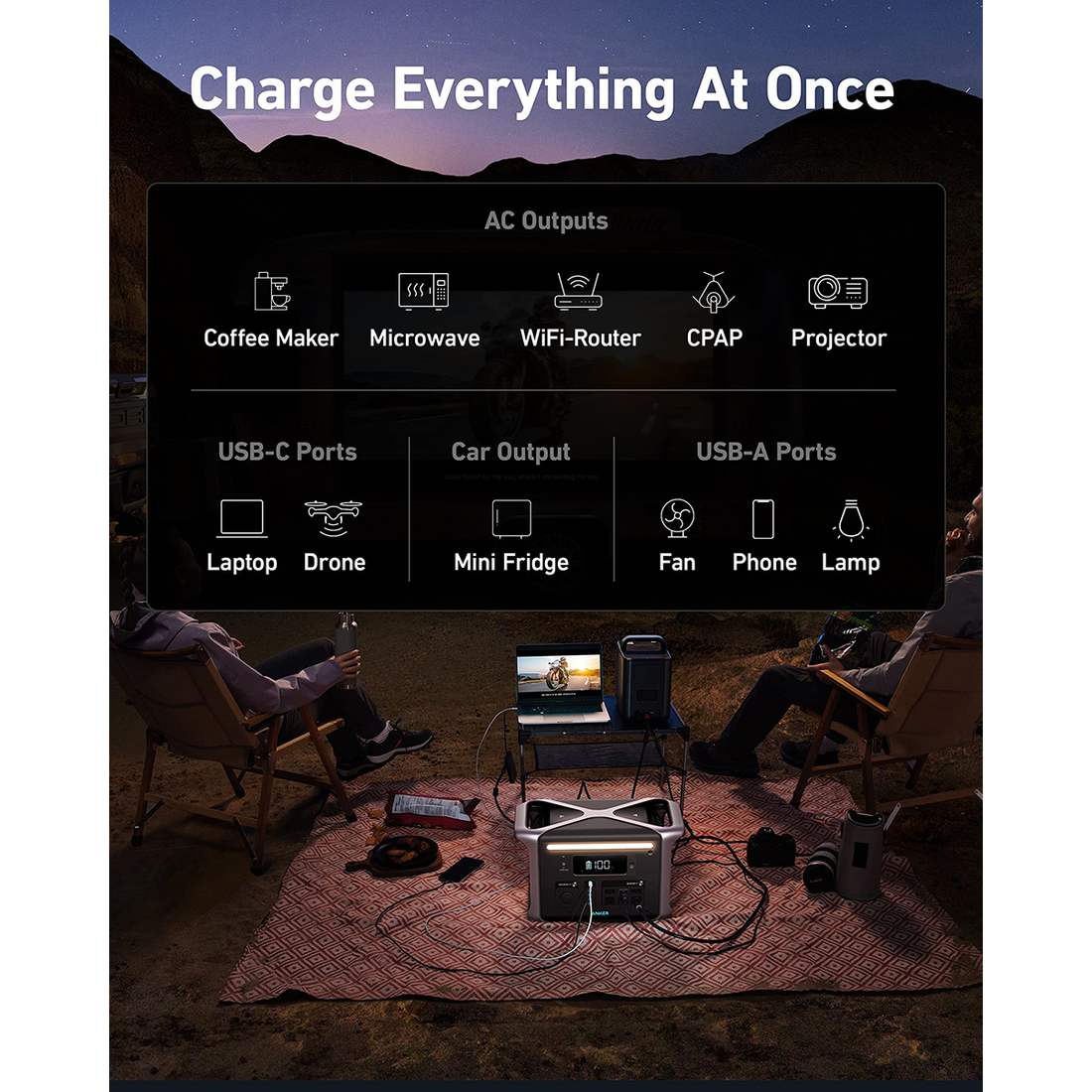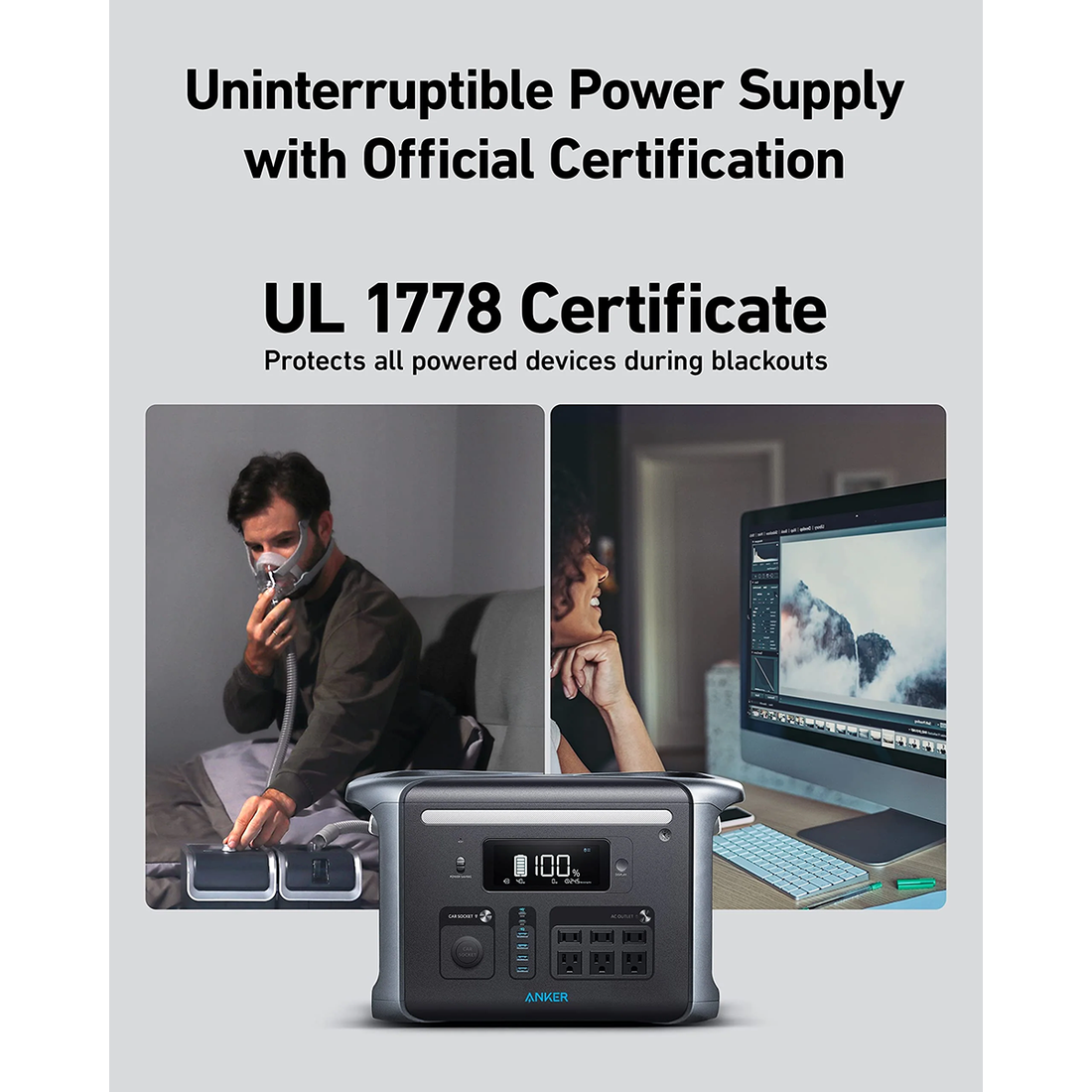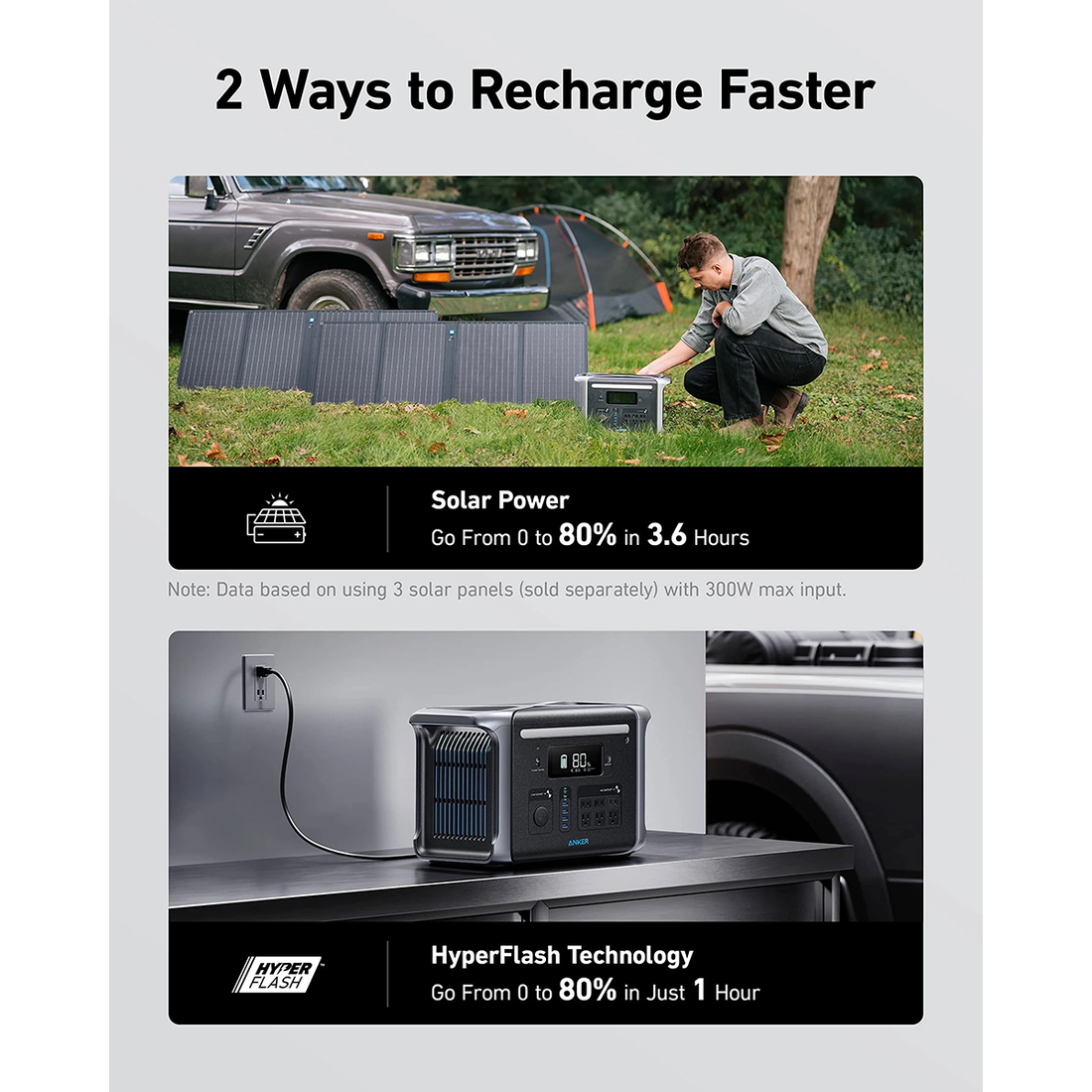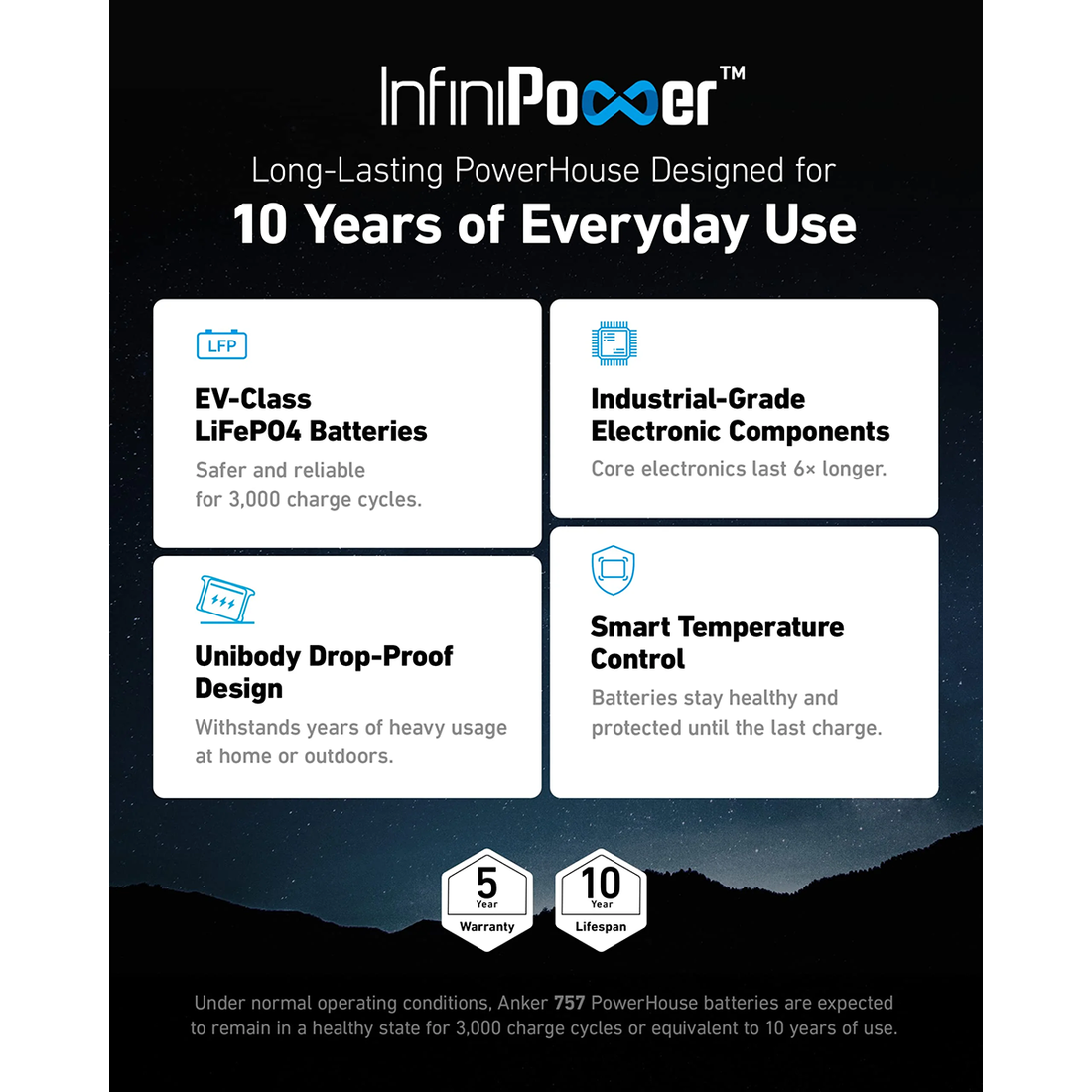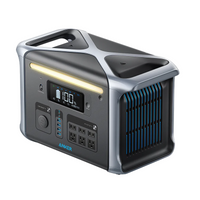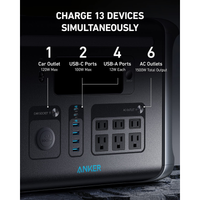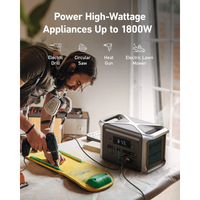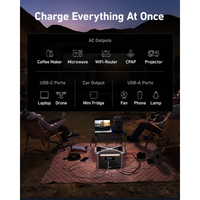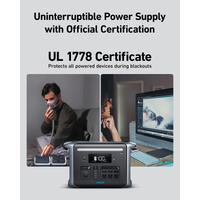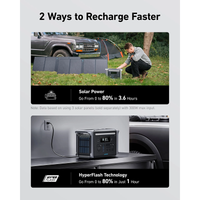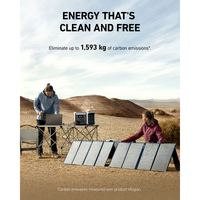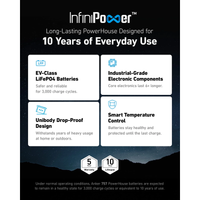 Introducing the Anker 757 PowerHouse - the perfect portable power station for all your needs! With our proprietary InfiniPower™ technology, combined with LiFePO4 batteries, ultra-durable electronic components, a smart temperature control system, and impact-resistant structural design, this power station is built to last over a decade, even with everyday use. And with our 5-Year Full-Device Warranty, you can enjoy a guaranteed, worry-free experience.
The Anker 757 PowerHouse is exceptionally fast to recharge - recharge to 80% in just 1 hour with our industry-leading technology, HyperFlash. With 13 ports, including 6 AC ports, 4 USB-A ports, 2 USB-C ports, and a car outlet, you can charge all your devices and appliances with ease. And with the fast-charging 100W USB-C port, you can charge your laptop at fast speeds via a single cable, eliminating the need for bulky adapters.
With a massive 1229Wh capacity and 1500 wattage, the Anker 757 PowerHouse is ultra-powerful and versatile, making it an ideal solution for all your essential devices and appliances during a trip. Whether it's powering an electric grill, coffee maker, refrigerator, or more, this power station has got you covered.
What You Get:
Anker 757 Portable Power Station (PowerHouse 1229Wh),
3 types of charging cable (AC charging cable, car charging cable, solar charging cable),
welcome guide,
our worry-free 5-year warranty,
and friendly customer service.
Share