Luno Air Mattress 2 - Subaru Outback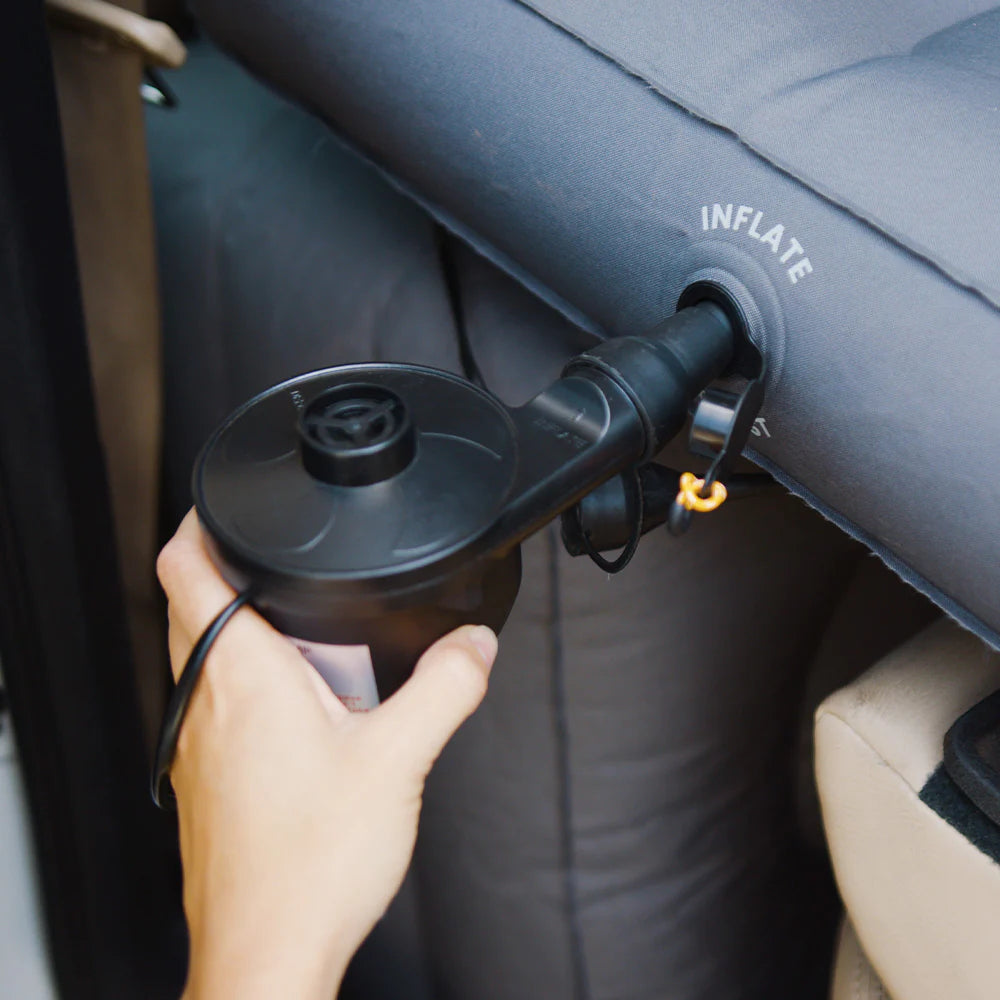 Luno Air Mattress 2 - Subaru Outback
Unlock the ultimate car camping experience today - Buy now and receive our 'Ultimate Guide to Car Camping' eBook for free! Limited time offer!
Experience Ultimate Comfort Anywhere You Go. Unleash the true potential of your Subaru Outback for outdoor adventures with the Luno Air Mattress 2. Designed specifically for car camping enthusiasts, this premium air mattress ensures a restful night's sleep, no matter where your travels take you.
Embrace Unparalleled Comfort. Elevate your camping experience with the Luno Air Mattress 2. Crafted from high-quality materials and featuring a unique ergonomic design, this air mattress guarantees superior comfort during your outdoor escapades. Whether you're embarking on a weekend camping trip or a cross-country adventure, you'll wake up feeling rejuvenated and ready to take on the day.
Adjustable Firmness for Personalized Support. No two campers are alike, and neither are their preferences for mattress firmness. The Luno Air Mattress 2 offers customizable comfort, allowing you to adjust the firmness to your liking. Simply use the included electric pump to achieve the ideal level of support that suits your individual needs, ensuring a personalized and blissful sleeping experience.
Versatile Design for Seamless Integration. Say goodbye to cramped sleeping quarters and hello to spacious comfort. The Luno Air Mattress 2 is thoughtfully designed to fit perfectly in your Subaru Outback, maximizing every inch of space available. Its innovative construction allows for easy inflation and deflation, providing a hassle-free setup whenever and wherever you decide to camp. With this air mattress, you can transform your car into a cozy sleeping haven in minutes.
Unleash the Adventurer Within. Embrace the spirit of exploration and unlock a world of possibilities with the Luno Air Mattress 2. Designed to meet the needs of avid outdoor enthusiasts, this mattress offers more than just a comfortable night's sleep. It's a gateway to unforgettable experiences and limitless adventures.
Tailored specifically for the 2015+ Subaru Outback
Comfortably sleeps two people up to 6'2" tall
Durable, 300-denier Oxford fabric is made for years of use
Packs down small so you can take it anywhere and keep it in the car
Dual-sided mattress allows you to adjust the firmness to each camper's preference
Just one side of the mattress can be inflated for solo camping
Base Extenders provide extra platform length (12") for maximum sleeping space
Inflates in just a few minutes with the included electric air pump and packs down quickly
Includes a one-year manufacturer's warranty
Share