Luno Air Mattress 2 - Jeep Grand Cherokee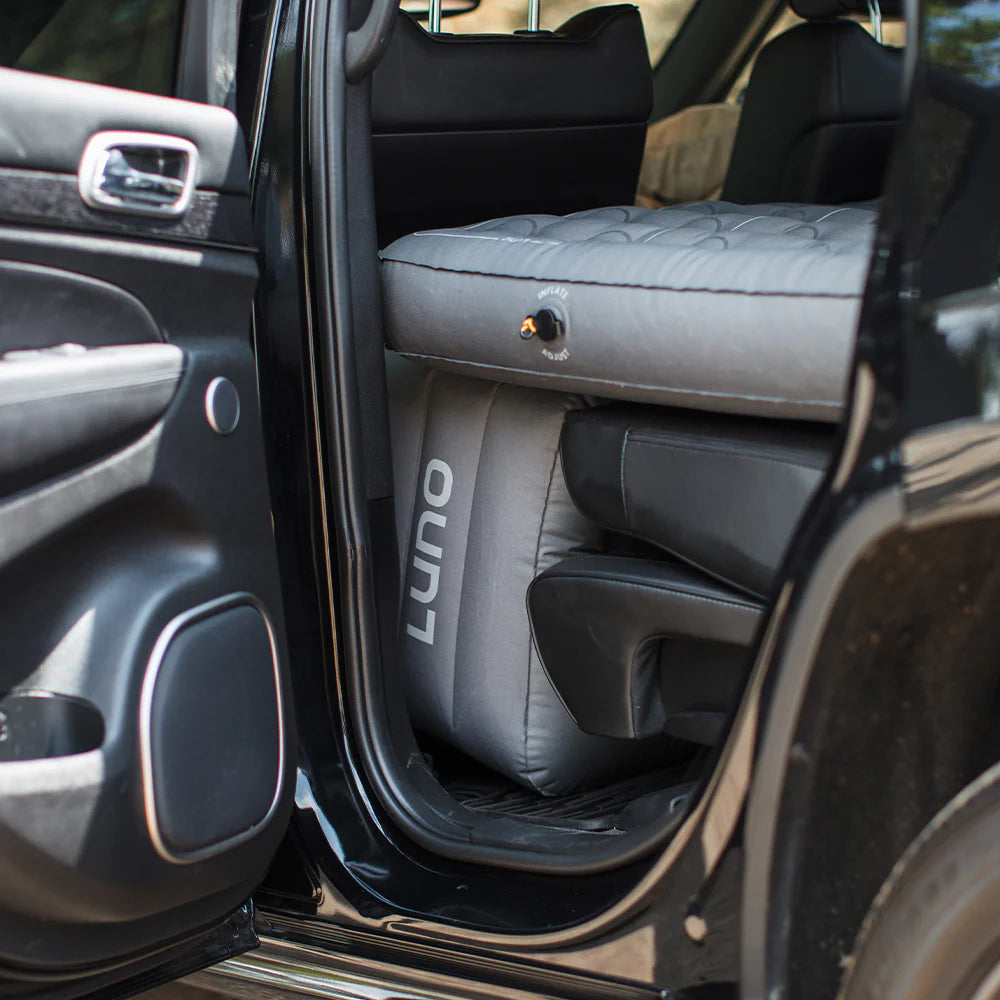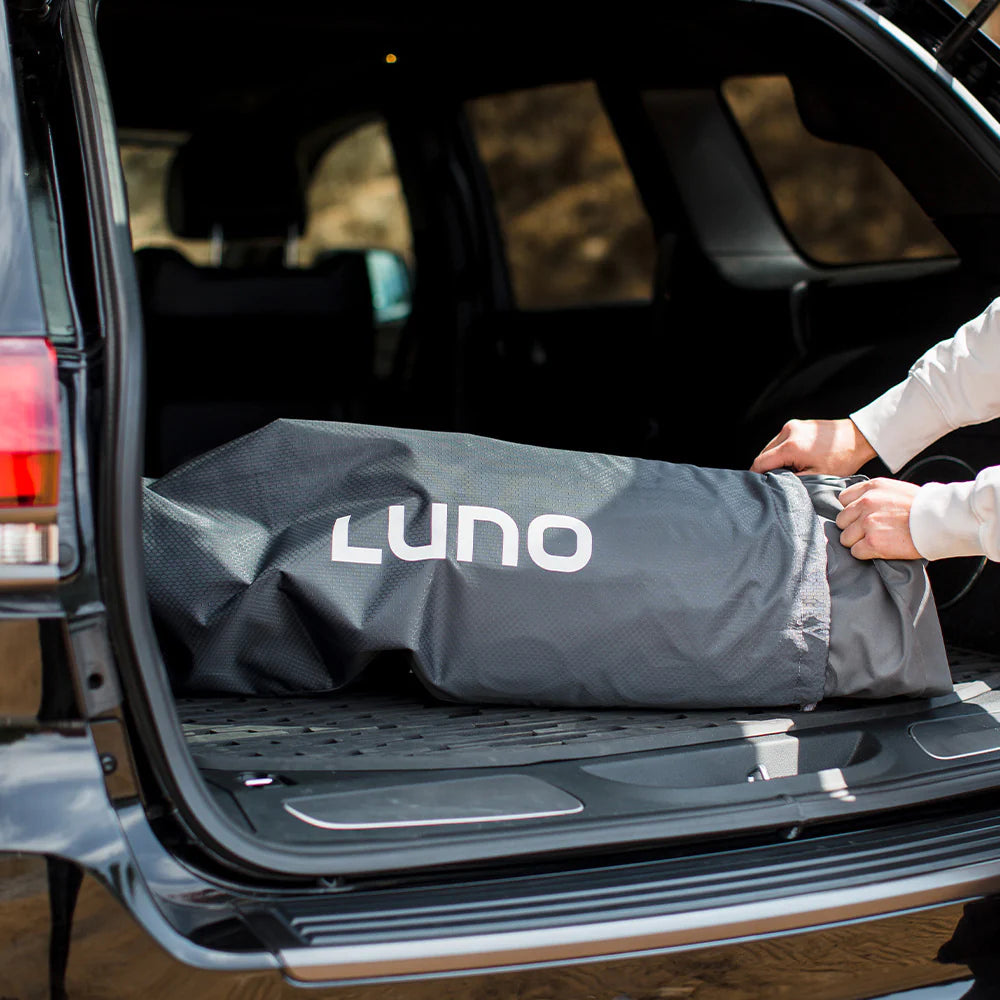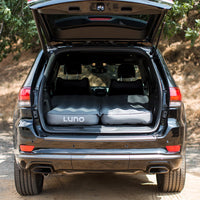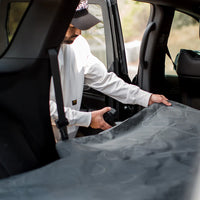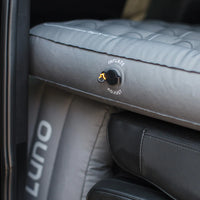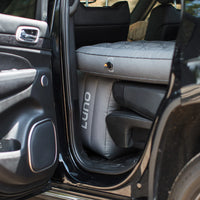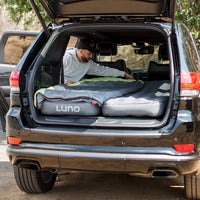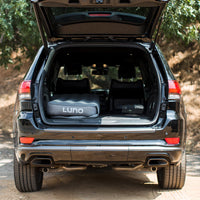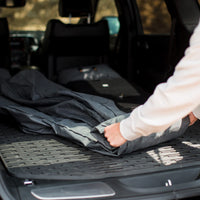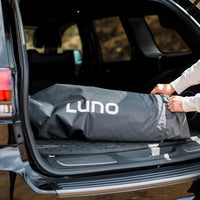 Luno Air Mattress 2 - Jeep Grand Cherokee
Experience Blissful Sleep with the Luno Air Mattress 2. Welcome to a world of unparalleled comfort with the Luno Air Mattress 2. Designed to provide you with a truly restful sleep, this premium air mattress takes your comfort to new heights. Say goodbye to tossing and turning on uncomfortable beds, and indulge in the luxurious embrace of the Luno Air Mattress 2.
Crafted with meticulous attention to detail, this mattress is engineered to provide optimal support and cushioning for your body. Its innovative air coil technology offers a plush surface that contours to your body shape, ensuring that every part of you is cradled in sublime comfort. You'll wake up feeling rejuvenated, ready to take on the day with renewed energy.
Superior Quality Materials for Long-lasting Durability Invest in a mattress that stands the test of time. The Luno Air Mattress 2 is constructed using high-quality materials, ensuring durability that surpasses your expectations. Made from puncture-resistant, eco-friendly PVC material, this mattress is built to withstand everyday use without compromising on comfort.
Rest assured knowing that the Luno Air Mattress 2 is designed with your convenience in mind. Its quick-inflation and deflation features make it incredibly easy to set up and pack away, making it perfect for both indoor and outdoor use. Whether you're hosting guests, going camping, or simply want a cozy spot for relaxation, this air mattress is your ultimate companion.
Conquer New Frontiers with the Jeep Grand Cherokee. Get ready to embark on unforgettable adventures with the Jeep Grand Cherokee. This iconic SUV combines rugged durability, exceptional performance, and luxurious comfort to elevate your driving experience. Whether you're exploring off-road trails or cruising through city streets, the Jeep Grand Cherokee is your ticket to limitless possibilities.
Designed with a bold and commanding presence, the Jeep Grand Cherokee exudes confidence and style. Its muscular exterior hints at the power that lies within, while its meticulously crafted interior envelops you in a world of refined luxury. From the premium upholstery to the cutting-edge technology, every detail is meticulously designed to enhance your comfort and convenience.
Tailored to the Jeep Grand Cherokee
Comfortably sleeps two people up to 6'2" tall
Durable, 300-denier Oxford fabric is made for years of use
Packs down small so you can take it anywhere and keep it in the car
Dual-sided mattress allows you to adjust the firmness to each camper's preference
Just one side of the mattress can be inflated for solo camping
Base Extenders™ provide extra platform length (12") for maximum sleeping space
Inflates in just a few minutes with the included electric air pump and packs down quickly
Includes a one-year manufacturer's warranty
Share