Luno Air Mattress 2 - Bronco Sport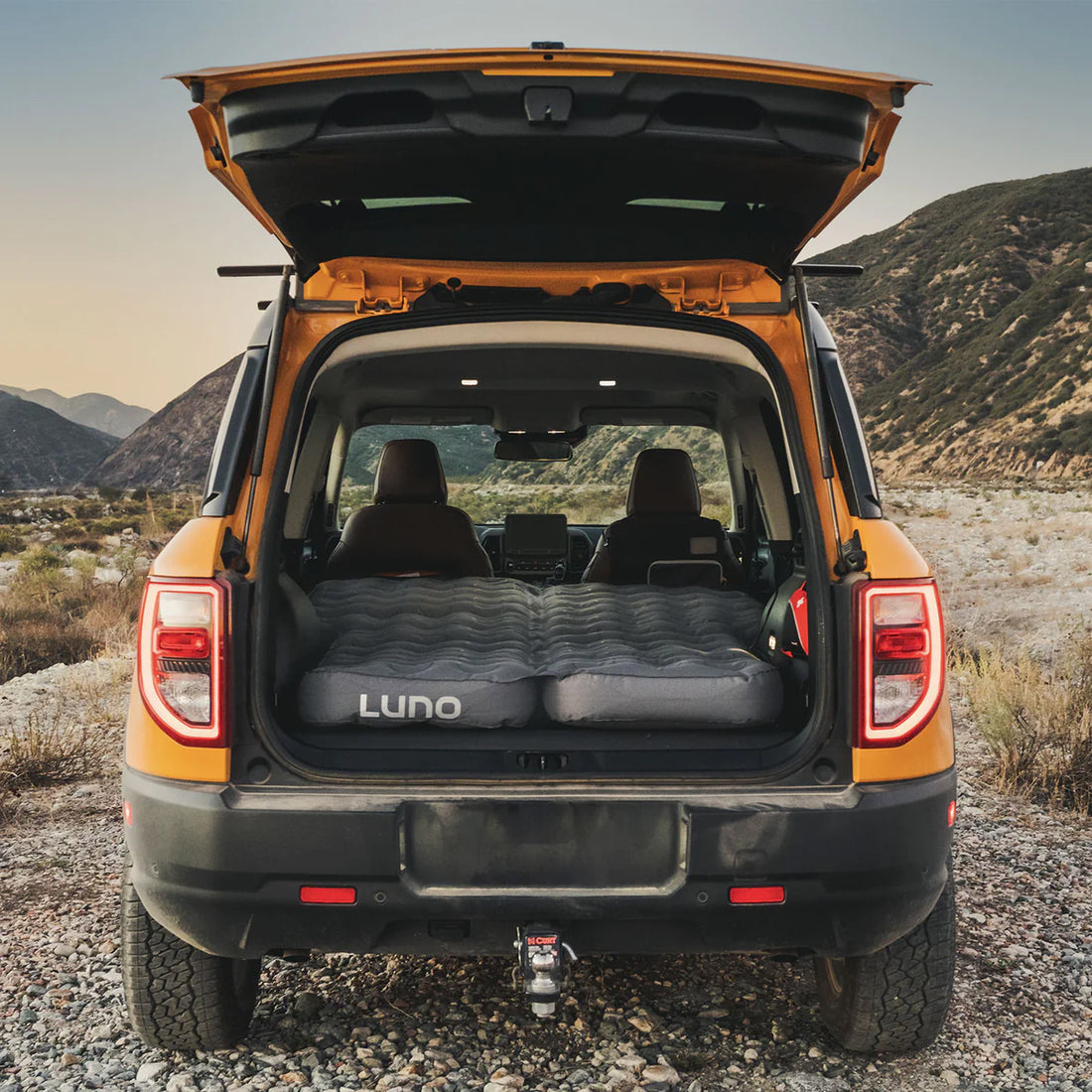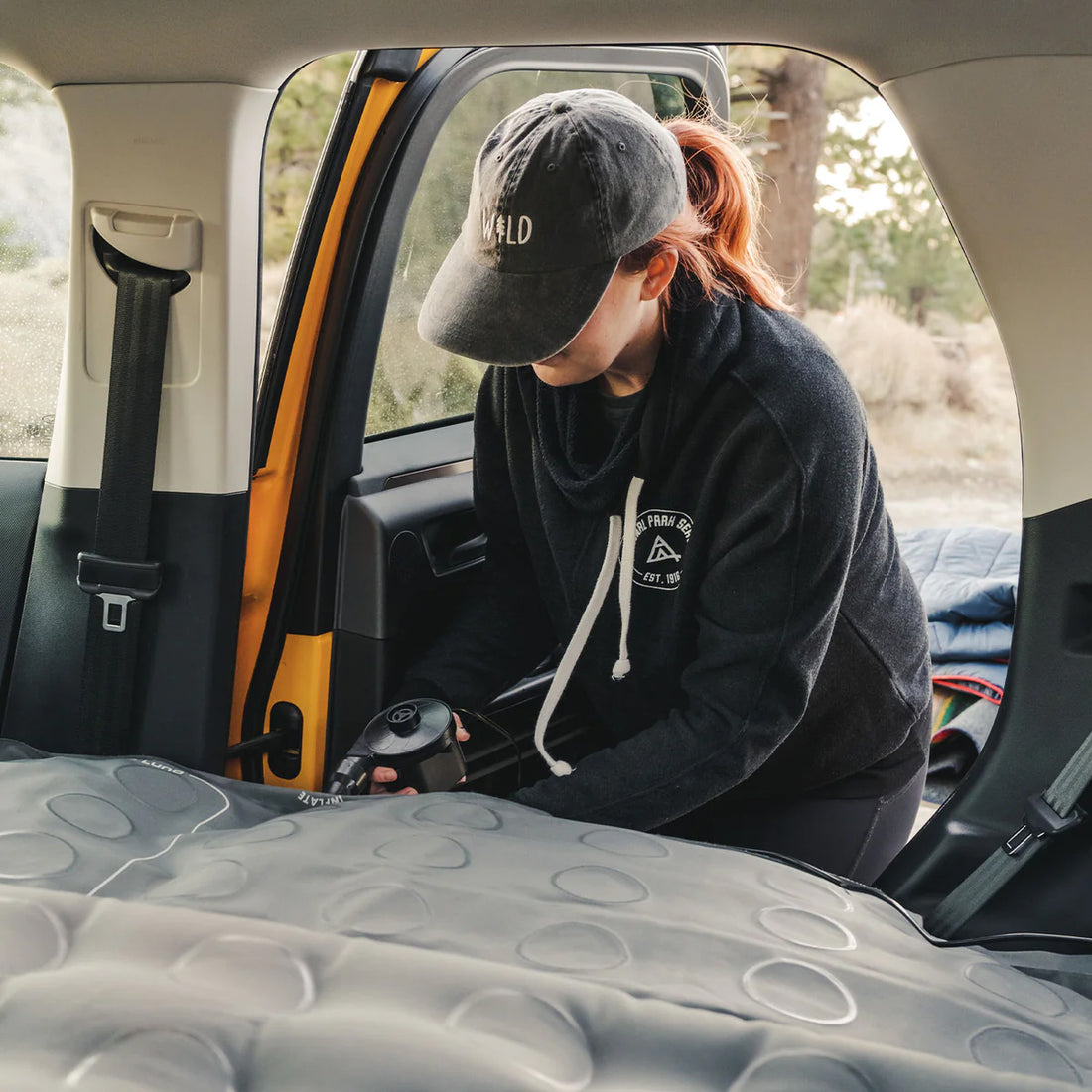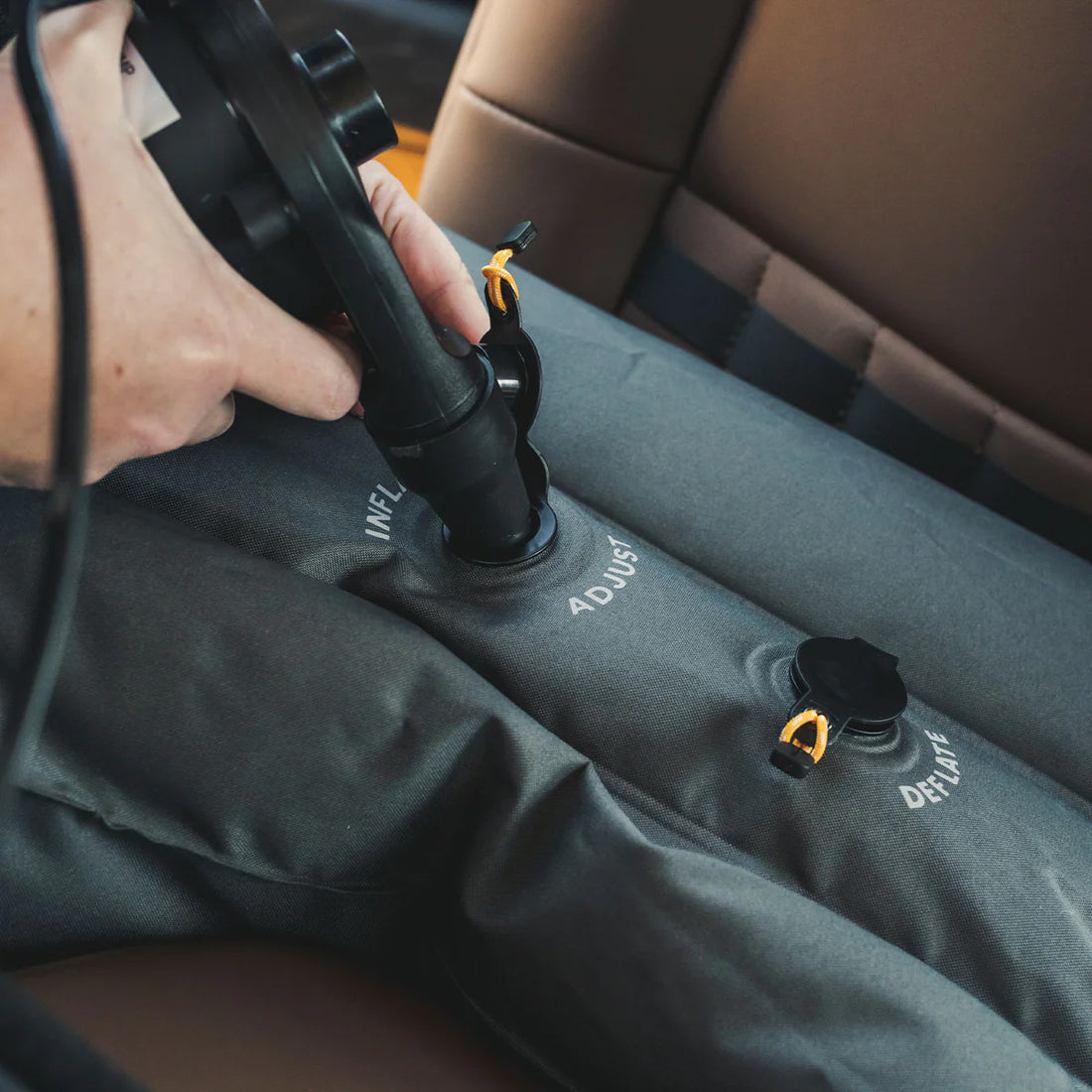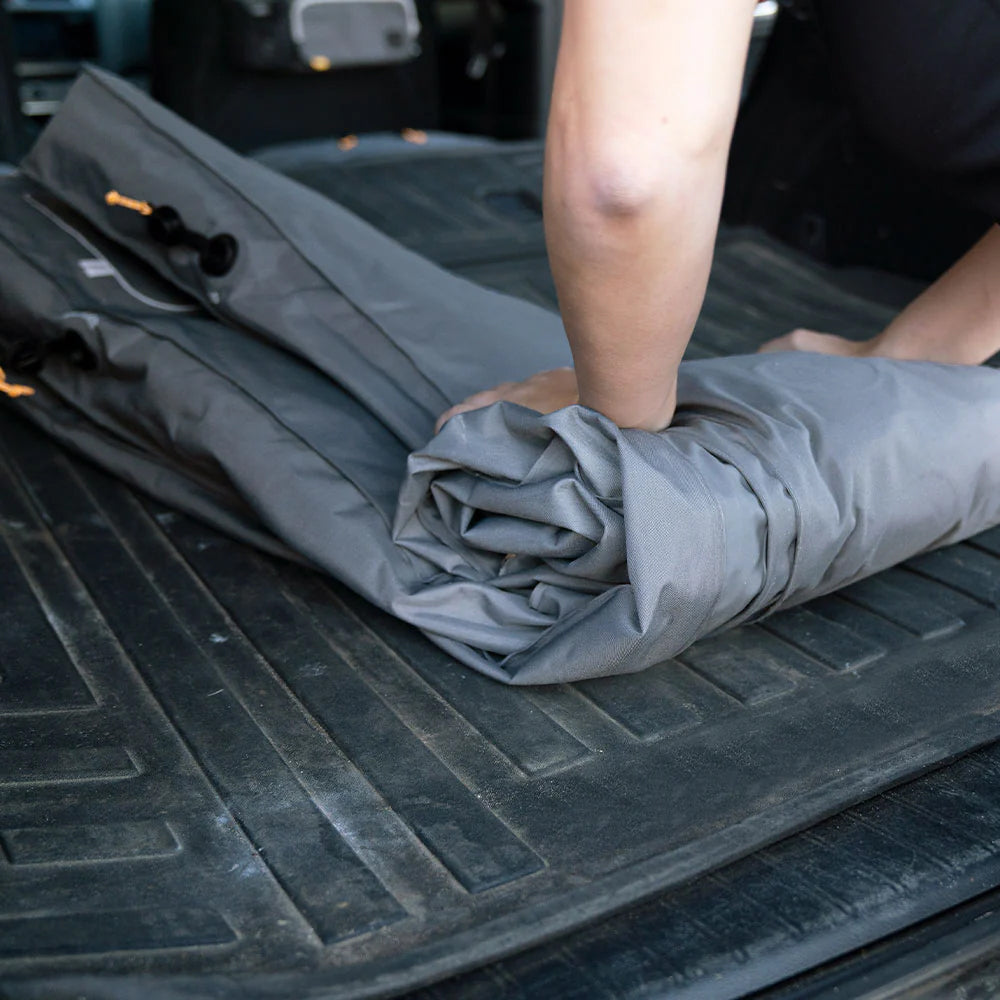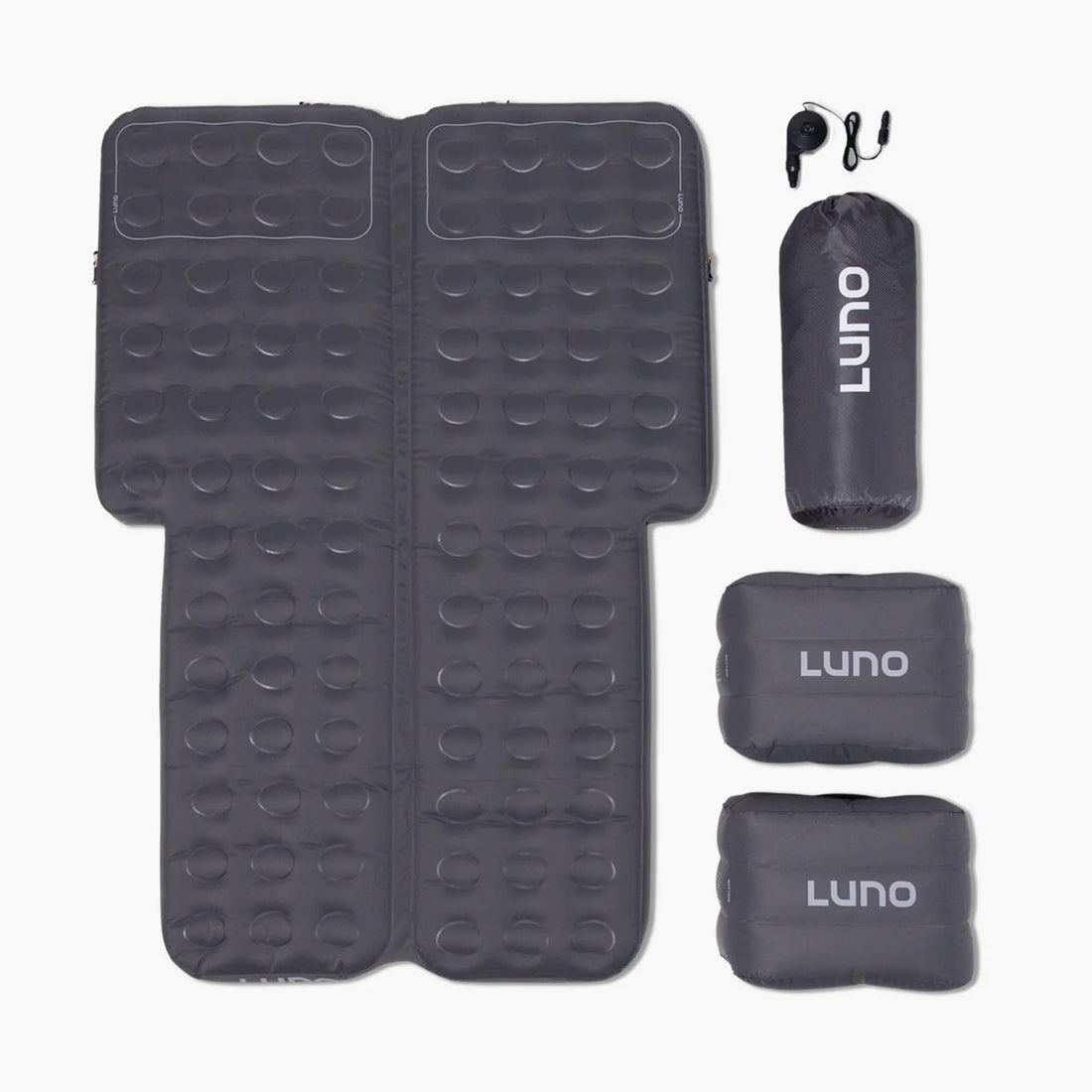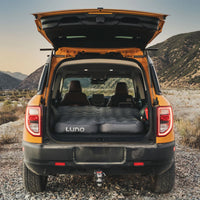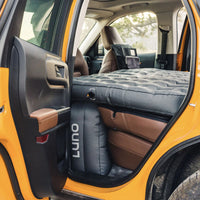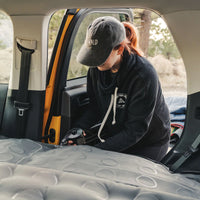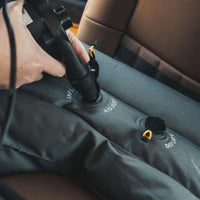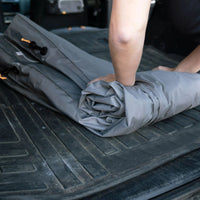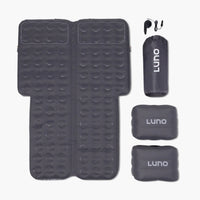 Luno Air Mattress 2 - Bronco Sport
Experience Restful Nights Wherever You Roam. Are you an adventurous spirit who loves exploring the great outdoors? Introducing the Luno Air Mattress 2 for Ford Bronco Sport, the perfect companion for your rugged journeys. With its innovative design and superior comfort, this air mattress ensures you get the best sleep possible, no matter where you park your Bronco Sport.
Crafted with your comfort in mind, the Luno Air Mattress 2 is made from premium-quality materials that guarantee a luxurious sleeping experience. The adjustable air chambers allow you to customize the firmness, ensuring optimal support for your body throughout the night. Say goodbye to restless nights and wake up rejuvenated, ready to conquer your next adventure.
Tailored Fit for the Ford Bronco Sport. The Luno Air Mattress 2 is meticulously engineered to fit seamlessly in your Ford Bronco Sport, creating a cozy sleeping space within your vehicle. With its precise measurements and tailored design, this mattress fits snugly in the backseat area, utilizing the available space efficiently.

Crafted from durable, puncture-resistant materials, the Luno Air Mattress 2 is built to withstand the rigors of outdoor expeditions. Whether you're camping in the wilderness, attending a music festival, or embarking on a road trip, this mattress provides a reliable and comfortable sleeping surface. Maximize the utility of your Ford Bronco Sport and transform it into a cozy retreat with the Luno Air Mattress 2.
Versatile Features for On-the-Go Lifestyle. The Luno Air Mattress 2 is not just an ordinary mattress. It's a versatile accessory that elevates your on-the-go lifestyle. In addition to its outstanding comfort and vehicle-specific fit, it boasts a range of features designed to enhance your outdoor experience.
Equipped with integrated side pouches, the mattress offers convenient storage for your essentials, such as smartphones, books, or camping gear. The quick inflation and deflation system allows for effortless setup and takedown, saving you valuable time and effort. Need extra seating space during outdoor gatherings? The Luno Air Mattress 2 can be easily transformed into a comfortable lounge, providing a cozy spot for relaxation.
Tailored to fit the Ford Bronco Sport
Comfortably sleeps two people up to 6'2" tall
Durable, 300-denier Oxford fabric is made for years of use
Packs down small so you can take it anywhere and keep it in the car
Dual-sided mattress allows you to adjust the firmness to each camper's preference
Just one side of the mattress can be inflated for solo camping
Base Extenders™ provide extra platform length (12") for maximum sleeping space
Inflates in just a few minutes with the included electric air pump and packs down quickly
Includes a one-year manufacturer's warranty
Share