Metal Tooth ActionTrax | Extreme Recovery Boards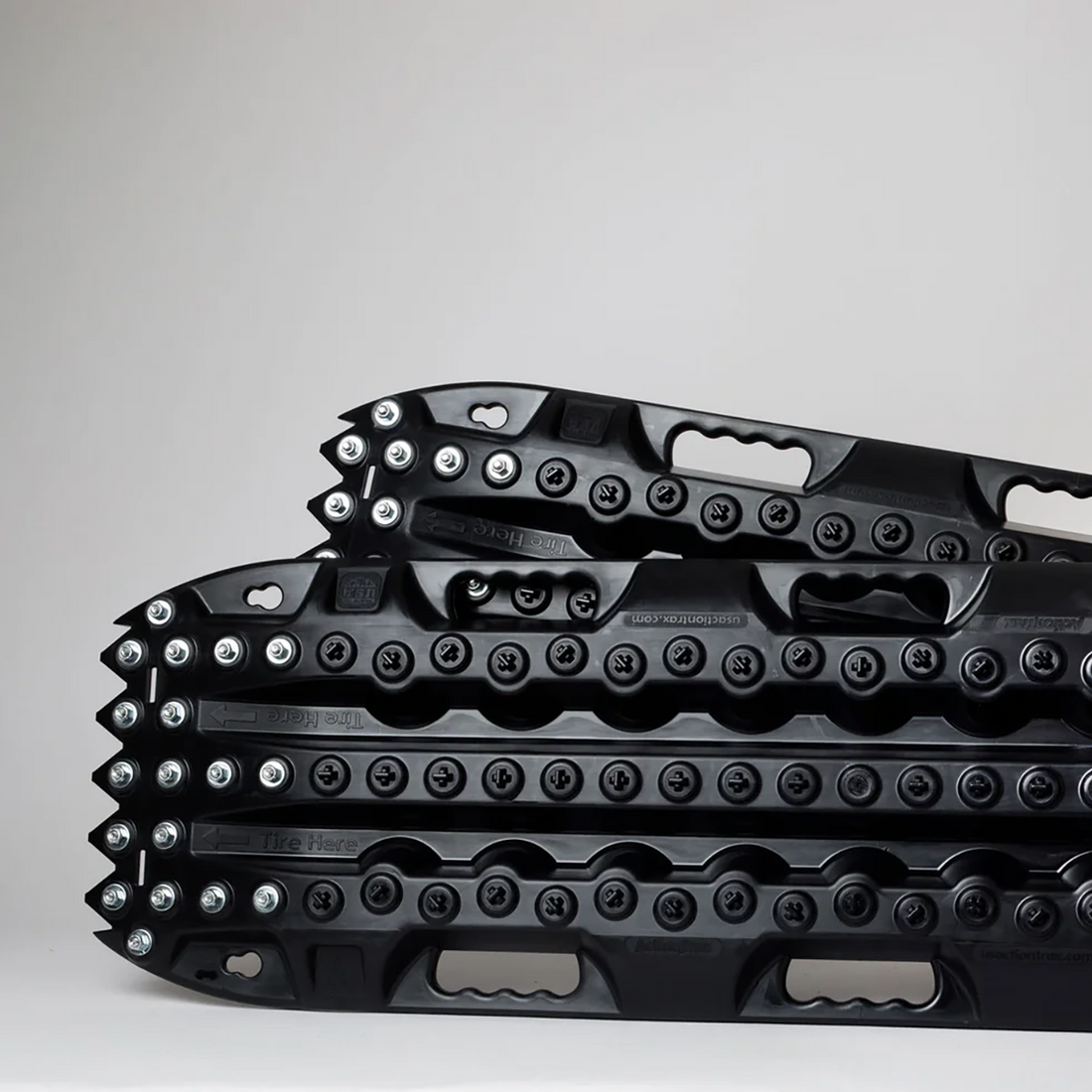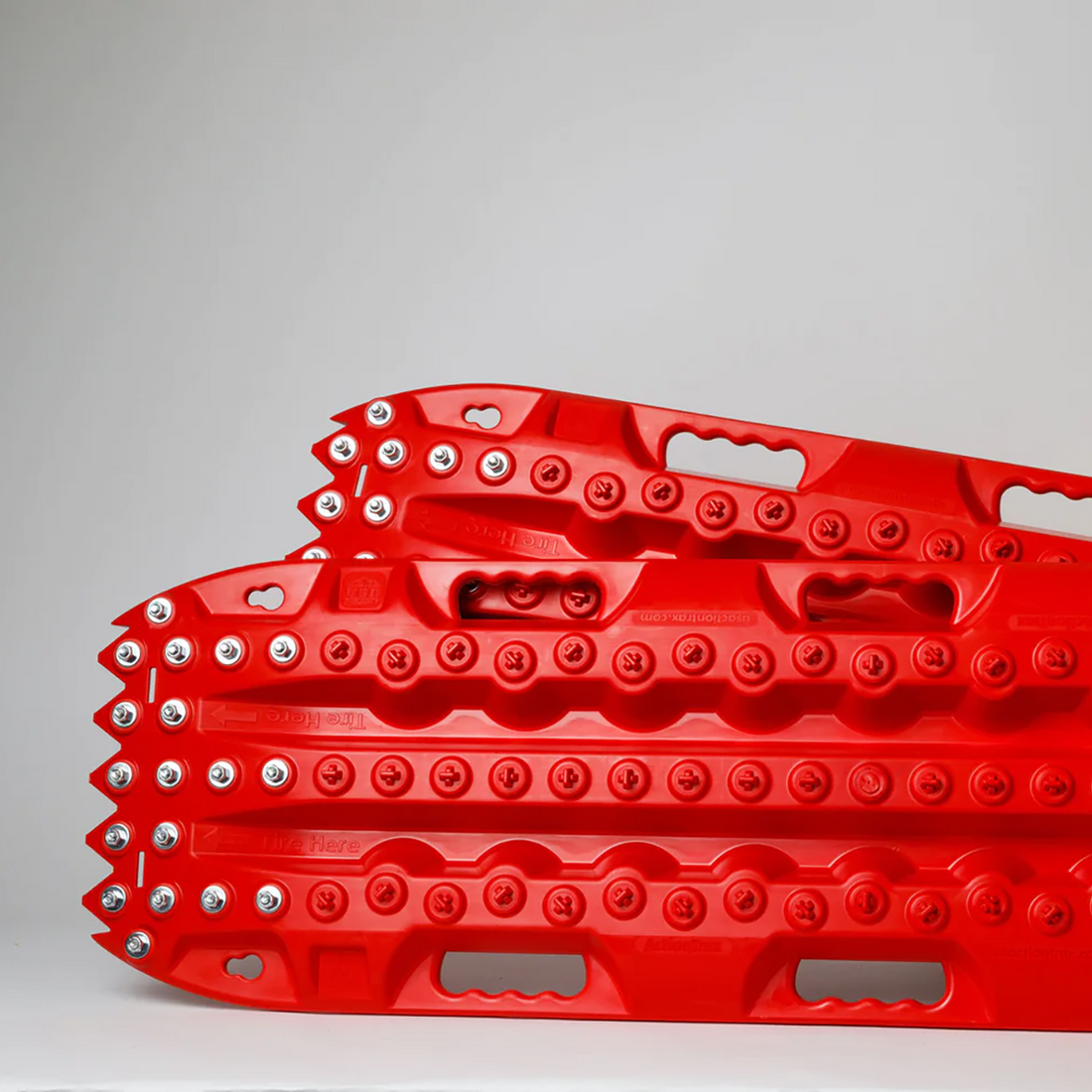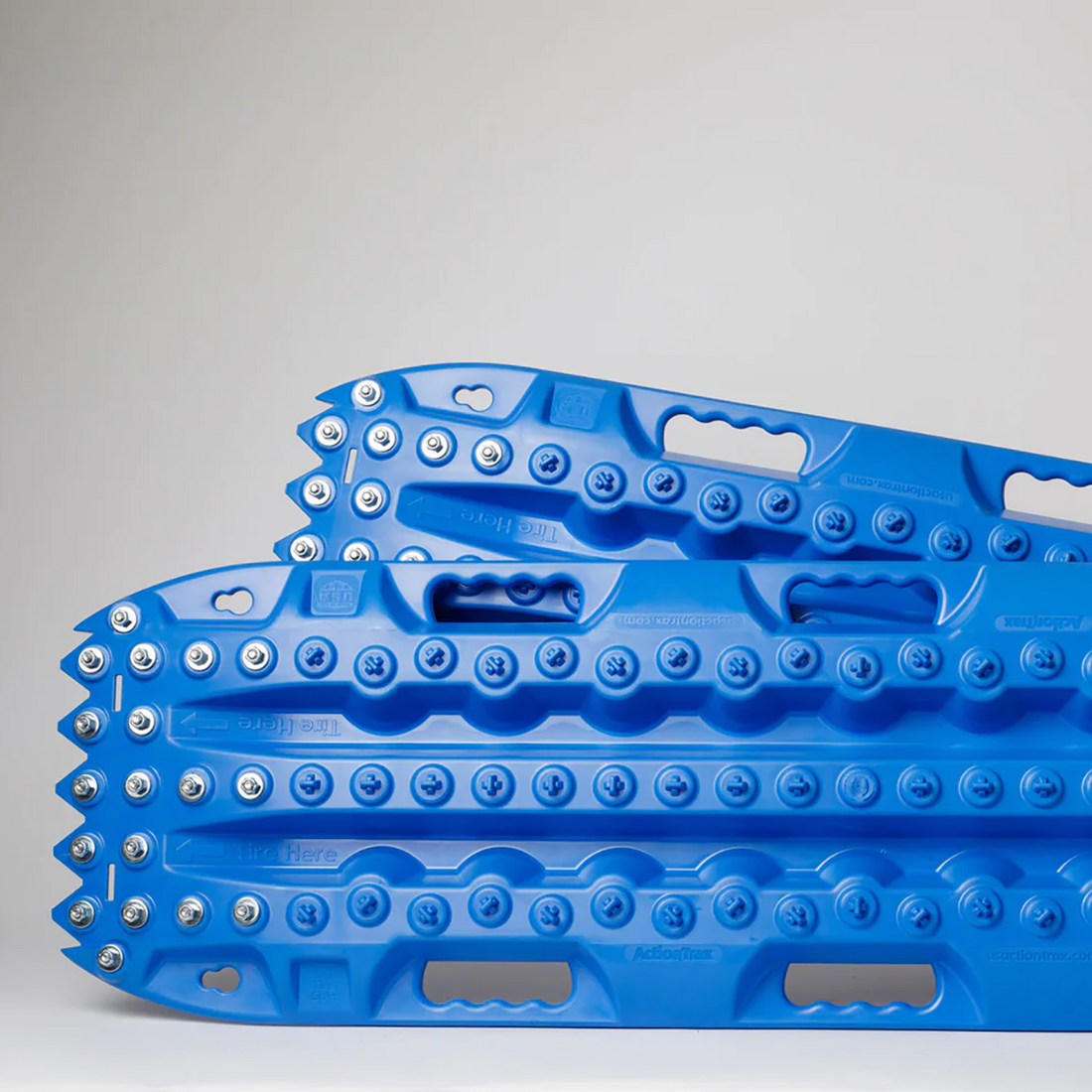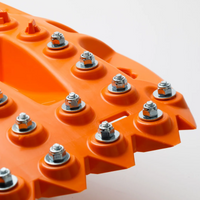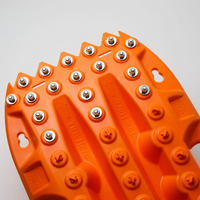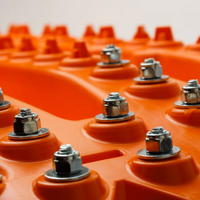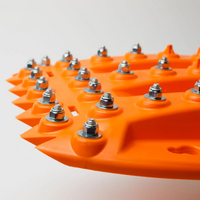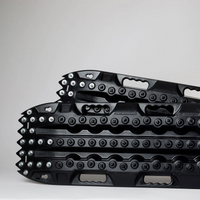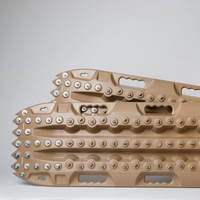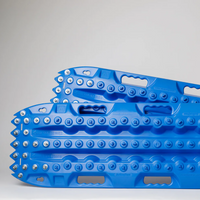 Metal Tooth ActionTrax | Extreme Recovery Boards
Enhance your off-road adventures with our Metal Tooth Version! With 72 pre-installed rugged metal "teeth," this extreme edition of our Teeth ActionTrax takes vehicle recovery to the next level. Whether you're a DIY enthusiast or prefer our expert touch, these heavy-duty metal teeth provide superior tire grip without wearing down like polymer teeth, ensuring optimal traction even in the most challenging terrains.
Crafted with precision, we utilize high-quality, US-made 1/4" 20 TPI x 3/4" galvanized steel bolts paired with washers and nylock nuts for exceptional durability. However, it's important to note that these metal teeth are designed specifically for heavy-duty and extreme use. If you frequently spin your wheels, standard tires may be susceptible to damage. Therefore, this version is recommended for experienced users seeking ultimate performance.
Proudly manufactured in America, our Metal Tooth Version incorporates input from elite military units and victorious Baja 1000 racers, ensuring unmatched reliability and functionality. Its sawtooth end enhances material clearing capabilities, allowing you to conquer challenging obstacles with ease. Plus, the quick link system enables you to create temporary roads using cords or flex-cuffs already present in your kit, offering versatility in various recovery scenarios.
Superior tire grip with 72 pre-installed metal teeth
Designed for off-road vehicle recovery and extreme use
Rugged metal teeth provide unmatched traction in challenging terrains
US-made 1/4" 20 TPI x 3/4" galvanized steel bolts for exceptional durability
Quick link system for creating temporary roads using existing cords or flex-cuffs
Pre-formed drill bit alignment holes for easy repair with standard hardware
Sawtooth end for improved material clearing capabilities
Larger hand holds for comfortable grip, even with gloves
Improved material composition with UV stabilizer for long-lasting performance
Multi-purpose design allows for repairing burnt teeth in the field
Upgrade your off-road recovery kit today with our Metal Tooth Version and experience unrivaled durability, reliability, and performance in every adventure.
Share