4Runner G5 Roof Rack - Utility (flat)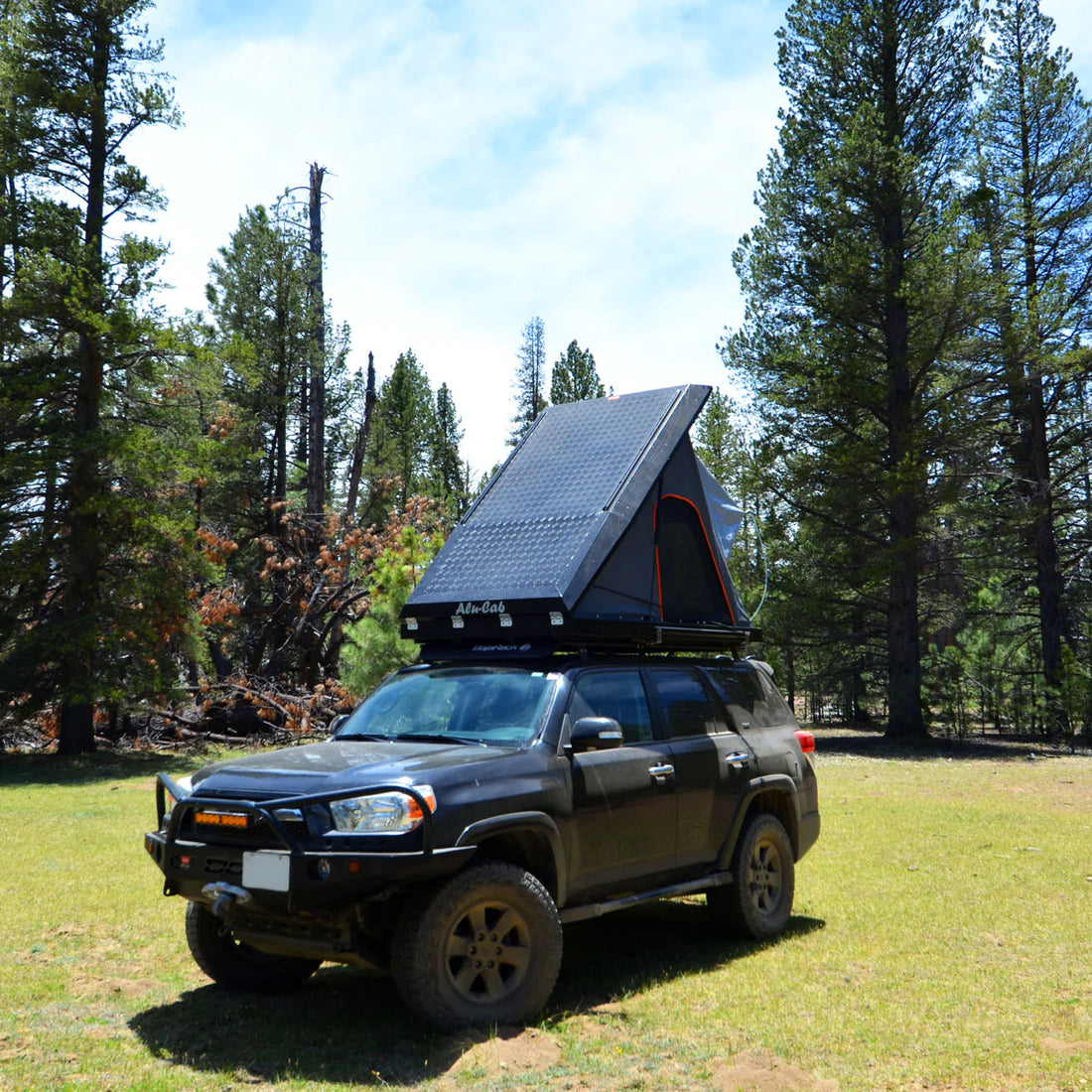 4Runner G5 Roof Rack - Utility (flat)
Optimal Versatility for Outdoor Adventures - Unleash your wanderlust and elevate your outdoor experience with the Toyota 4Runner (5th Generation) Overlanding Roof Rack. Designed with the modern adventurer in mind, this roof rack offers unmatched versatility, enabling you to transport large objects with ease. Whether you're embarking on a weekend camping trip, heading to the mountains for a skiing adventure, or simply exploring off-the-beaten-path destinations, this roof rack is your ultimate companion.
The flat design of the roof rack provides ample space to securely carry oversized items such as lumber, canoes, and even rooftop tents. With its sturdy construction and impressive load capacity, you can have peace of mind knowing that your gear is safe and secure during your journey. No more compromising on what you can bring along – bring it all with the Toyota 4Runner Overlanding Roof Rack.
Unmatched Durability and Easy Installation - When it comes to outdoor gear, durability is key. The Toyota 4Runner (5th Generation) Overlanding Roof Rack is built to withstand the rigors of your adventurous lifestyle. Crafted from high-quality materials and designed to endure the elements, this roof rack is ready to tackle any challenge you throw its way.
Installation is a breeze, thanks to its user-friendly design. With a simple and intuitive mounting system, you can have the roof rack installed and ready for action in no time. Say goodbye to complicated installations and hello to more time for exploration. The sleek and aerodynamic design not only adds a touch of style to your vehicle but also reduces wind resistance, ensuring a smooth and fuel-efficient journey.
Material and Thickness:

 

1" (25.4mm) and 1/2"(12.7mm) Steel tubing
Wind deflector:

 

.062" (1.57mm) 5050-H32 Aluminum
Finish:

 

Epoxy primer (rust inhibitor) with black powder coating
Rack weight:

 

77 Lb (34.92Kg)
Load Capacity:

 

Dynamic (while driving) 300Lb (136 kg); Static 600Lb (272 kg)
Measurements:

 

46" (1168.4 mm) Wide x 91.75" (2330.45 mm) Long x 1.5" (38.1 mm) tall
Total Height (Top of roof to top of rack): 4"
Cargo area:

 

19.16ft² (1.78m²)
Mounting method:

 

Roof mounts (2 front adjustable brackets and 4 support brackets)
IF YOU BUY A RACK + LADDER PLEASE CHECK THIS NOTE: Before you install your new BajaRack ladder check the gap on top of the hatch it needs to be 5/16" to 3/8" inch, if the upper top of the ladder does not enter the gap on the hatch do not install, and check the gap clearance with a dealer or shop.
EXTREMELY IMPORTANT NOTE: Please verify the lip (edge) measurement before purchasing or installing your ladder, the standard dimension is between 0.100" (0.254mm) and 0.200" (0.508mm) if this dimension is larger than 0.200" (0.508mm)  don't install the ladder, Toyota in some models applies more sealant in this area that can cause the ladder to not fit.
Share