4Runner G4 Roof Rack - Standard Basket (long)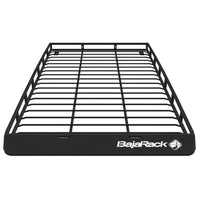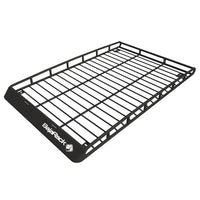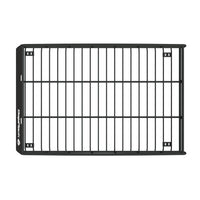 4Runner G4 Roof Rack - Standard Basket (long)
Are you ready to take your overlanding adventures to new heights? Look no further than the 4Runner Gen 4 Roof Rack - Standard Basket (long). This exceptional roof rack is designed to provide you with the ultimate overlanding experience, combining functionality, durability, and style. With its robust construction and ample storage capacity, this roof rack is the perfect companion for your off-road expeditions.
Enhanced Durability: Crafted from high-quality materials, the 4Runner Roof Rack is built to withstand the toughest terrains and weather conditions. Its sturdy construction ensures maximum stability, allowing you to securely transport all your gear without worry.

Spacious Storage: With the generous size of the Standard Basket (long), you'll have ample space to carry your camping equipment, luggage, and any other essentials you need for your overlanding trips. Say goodbye to limited cargo capacity and hello to hassle-free packing.

Easy Installation: Don't let complicated installations hold you back from your adventures. The 4Runner Roof Rack features a user-friendly design that allows for quick and hassle-free installation. Spend less time setting up and more time exploring the great outdoors.
Each rack includes all mounting brackets, stainless steel hardware, and aluminum wind deflector.
Material and Thickness:

 

1" (25.4mm) and 1/2''(12.7mm) and 3/4"(19.05mm) Steel tubing
Wind deflector:

 

0.062" (1.57mm) 5050-H32 Aluminum
Finish:

 

Epoxy primer (rust inhibitor) with black powder coating
Rack weight:

 

71 Lb (32.2Kg)
Load Capacity:

 

Dynamic (while driving) 300Lb (136 kg); Static 600Lb (272 kg)
Measurements:

 

47" (1193.8 mm) Wide x 74"(1879.6 mm) Long x 5" (127 mm) Tall.
Cargo area: 20.93ft² (1.94m²)
Mounting method:

 

Roof Mounts (4 total)
Share