4Runner G5 Roof Rack - TRD PRO OEM Basket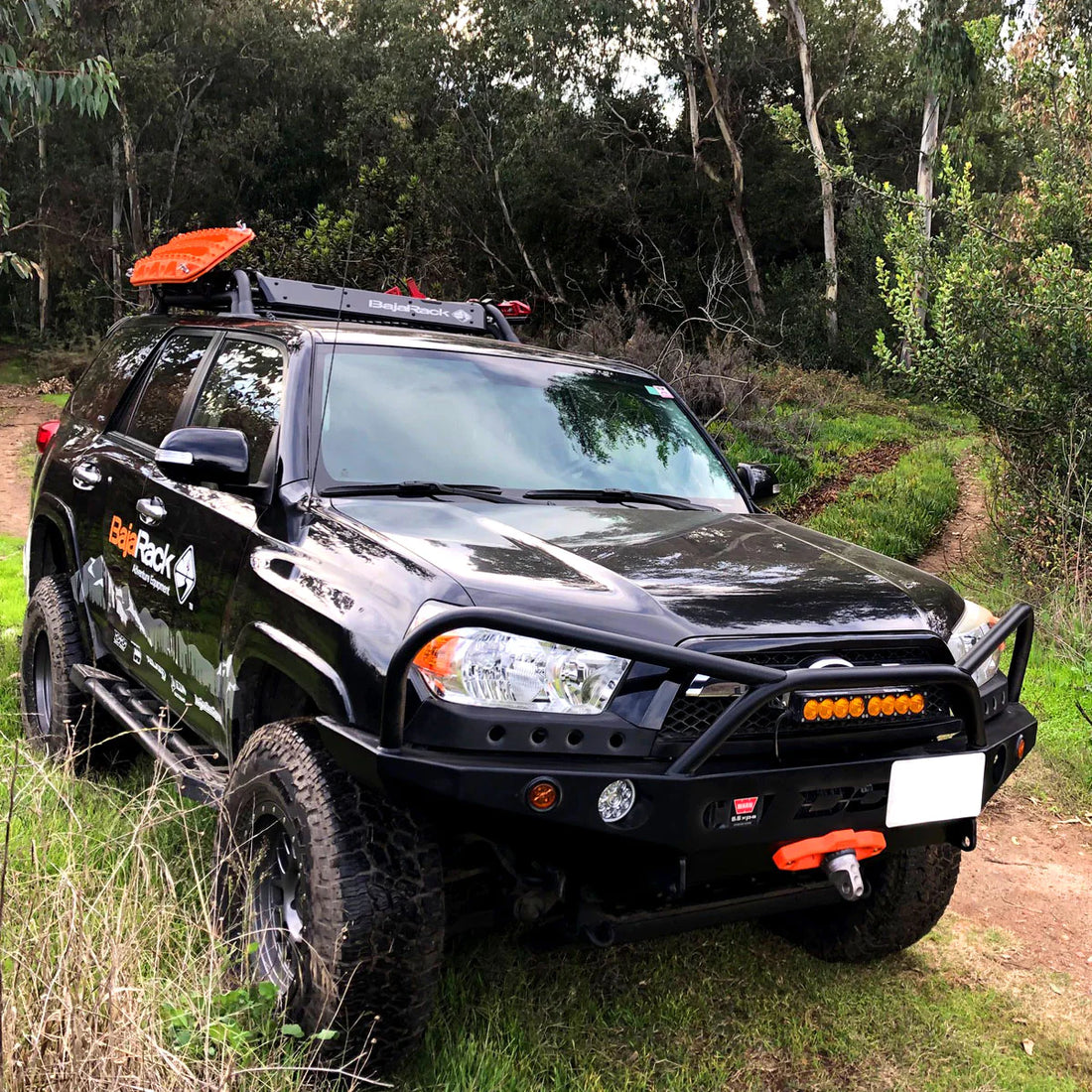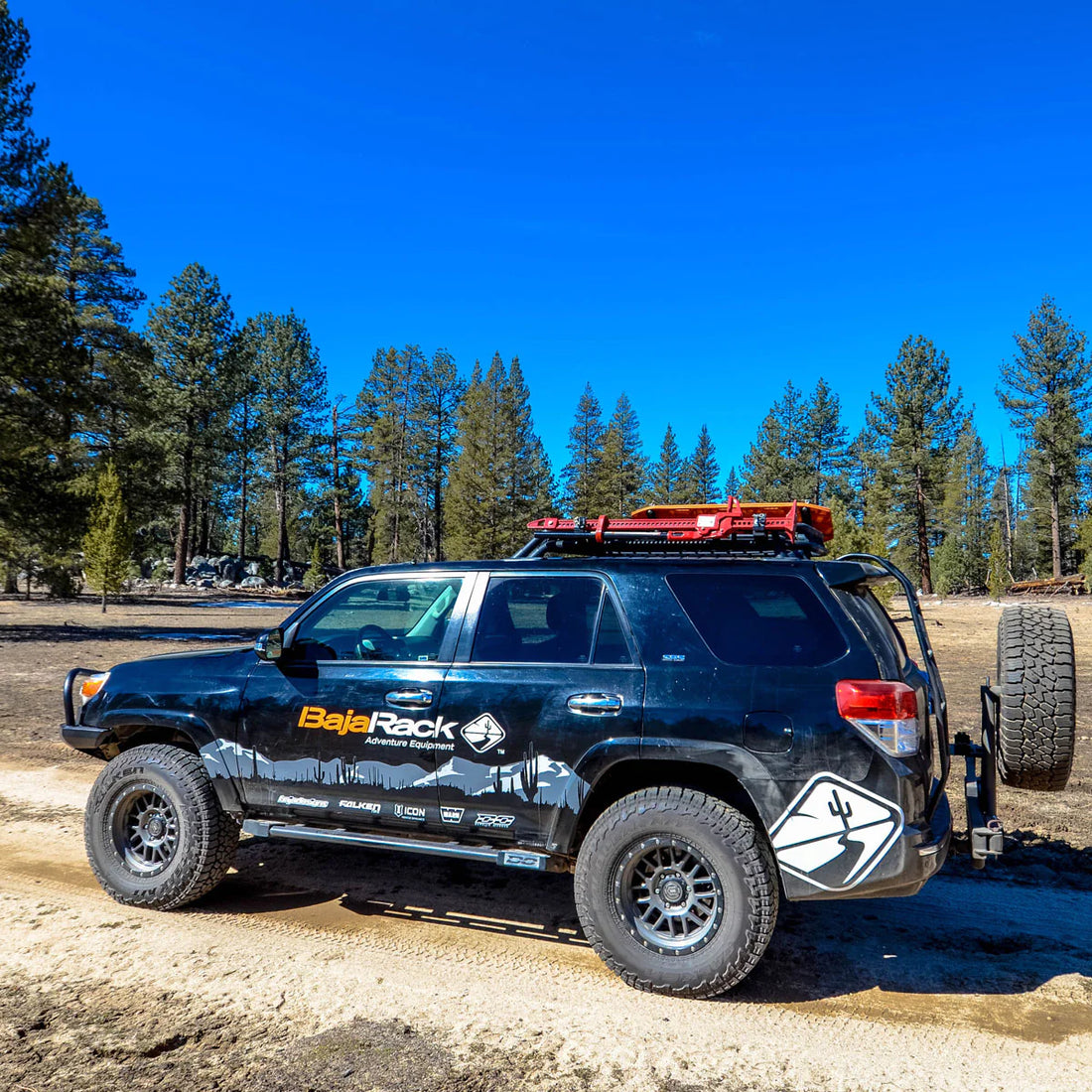 4Runner G5 Roof Rack - TRD PRO OEM Basket
5th Gen 4Runner Roof Rack - TRD PRO OEM Basket (fits factory rack) (2019-2023)
Maximize Your Adventure with the 5th Gen 4Runner Roof Rack - 
Unleash the full potential of your 5th Gen 4Runner with the TRD PRO OEM Basket Roof Rack. Designed to fit seamlessly onto your factory rack, this roof rack offers an abundance of storage space and utility for all your outdoor adventures.
Amplify your storage capacity: With the TRD PRO OEM Basket Roof Rack, you'll have ample room to stow your gear, whether it's camping equipment, sports gear, or luggage. Say goodbye to cramped interiors and make room for comfortable seating, ensuring a hassle-free journey for you and your fellow adventurers.

Streamline your outdoor activities: The intelligently designed roof rack allows you to efficiently organize your gear, making it easily accessible whenever you need it. No more rummaging through the trunk or cramming your backseat with equipment. The TRD PRO OEM Basket Roof Rack helps you stay organized, so you can focus on enjoying the great outdoors.

Durability and peace of mind: Crafted with high-quality materials, this roof rack is built to withstand the toughest terrains and weather conditions. Its sturdy construction ensures that your belongings remain secure throughout your journey. Rest assured that your gear is safe, allowing you to focus on the thrill of the adventure ahead.
This 5th Gen 4Runner roof rack mounts on the factory rails and is built with US-Made, cold-rolled steel tubing & best in class powder coating to ensure quality.
The OEM basket rack for the 5th Gen 4Runner TRD PRO installs inside of the stock rack and adds functionality and versatility to the factory rack without adding extra height to the vehicle. This rack was specifically designed to follow the curves of the factory rack; its clamping system is fast and easy to install.
Each rack includes all mounting brackets, stainless steel hardware, and aluminum wind deflector.
Material and Thickness:

 

1" (25.4mm) and 1/2" (12.7mm) US-made, cold-rolled, Steel tubing
Wind deflector:

 

0.062" (1.57mm) 5050-H32 Aluminum.
Finish:

 

Epoxy primer (rust inhibitor) with black powder coating
Rack weight:

 

30 Lb (13.60Kg)
Load Capacity:

 

200Lb (90 kg)
Measurements:

 

36" (914.4 mm) front Width x 34.5" (876.30 mm) back Width x 48" (1219.20 mm) Long x 5" (127 mm) tall
Cargo area:

 

9.11ft² (0.82m²)
Mounting method:

 

Set of Clamps (8 total), no drilling required
Share