20 Inch LED Bumper Light Bar (Amber)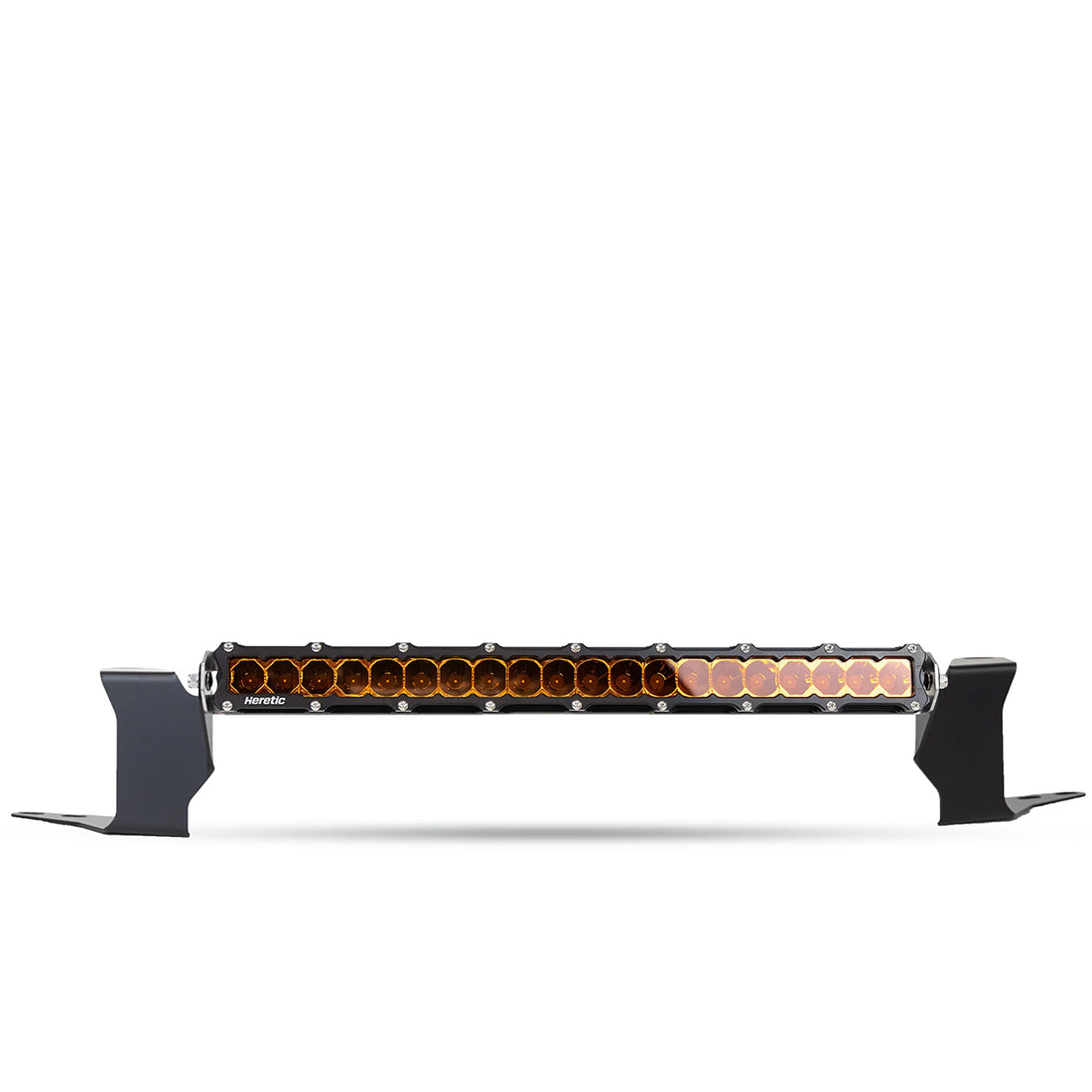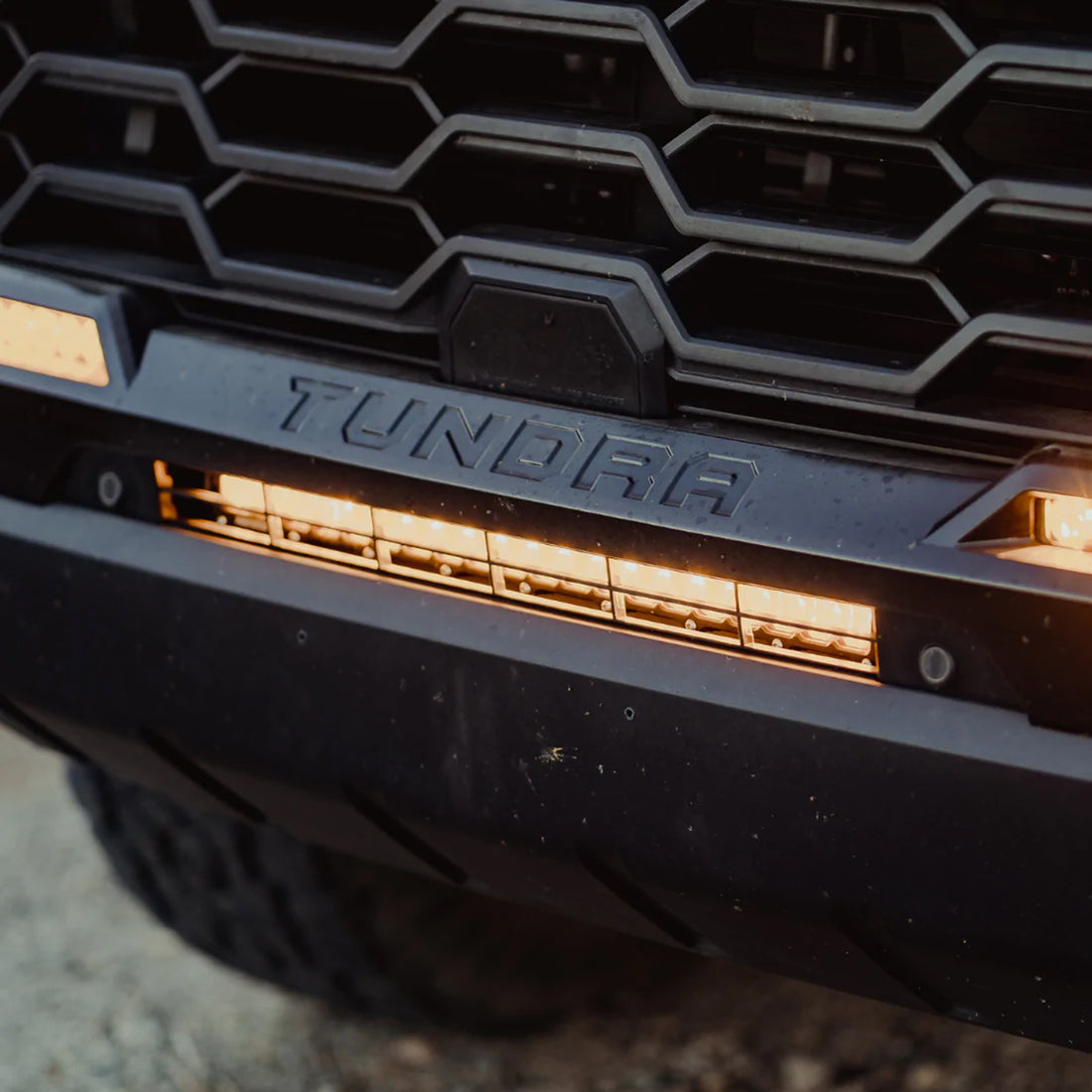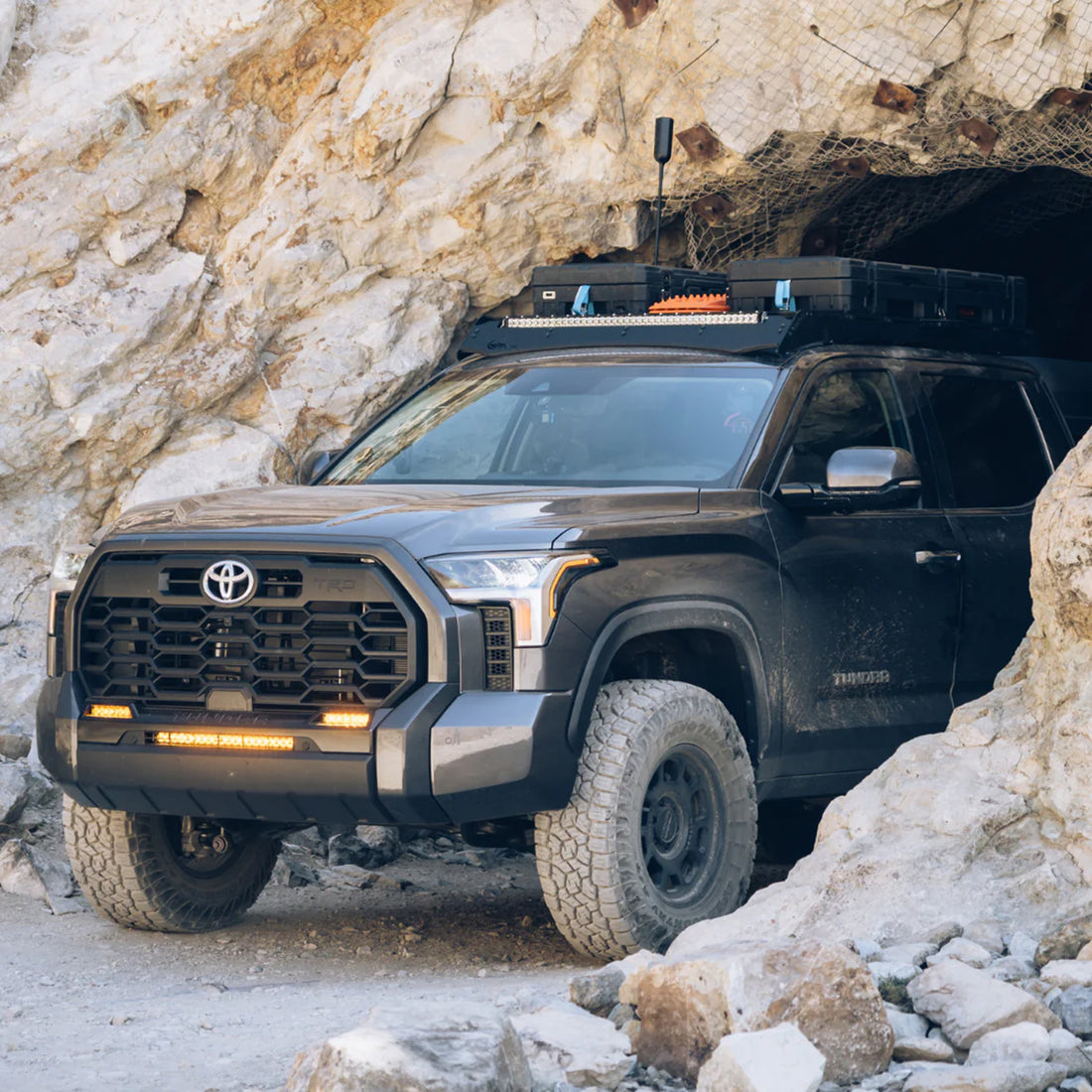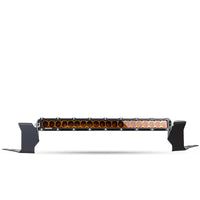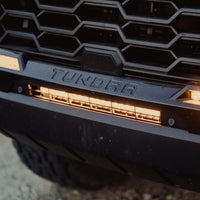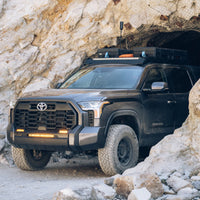 20 Inch LED Bumper Light Bar (Amber)
This LED 20-inch light bar is one of the most rugged and reliable lights on the market. Typically this light bar is used in forward-facing applications in the bumpers of trucks, jeeps, SUVs, and UTVs.
It is sized just right so that it fits in most aftermarket bumper openings. The housing is a CNC machined aircraft-grade aluminum that makes it the most durable and high-quality housing on the market. We use the highest-grade LEDs and circuit boards that allow this light to be as bright as it can be while still controlling heat. Internal reflectors have been designed and optimized to shape and put out the best light possible. 
Customize the reflector beam configuration to all spots, all floods, or combo. Chose between a clear lens or get an amber lens for dusty and foggy conditions.
Designed, manufactured, and assembled in the USA!
Single block construction for a seamless design that keeps the elements out and lasts longer than typical aftermarket plastic lights. 

We use the highest quality circuit boards, reflectors, and LED bulbs to not only produce industry-best lumen counts but the best light shape on the market.

Our self-regulating circuit boards paired with our aircraft-grade aluminum housings with cooling fins create a more efficient heat transfer, allowing lights to function at full capacity.

All of our products are proudly designed and manufactured in the USA.
Mounts to most aftermarket bumpers, grille, and roof racks. 
Share